Elva de Bruijn in 5 Questions
What is a Gardens of Babylon party without The Market of Curiosities? The fabulous vendors in this area have everything you need to add some unique pizzazz to your Babylon outfit, while also the perfect hang-out for the most inspiring conversations with the designers themselves.
One of the very first vendors to sparkle at our events was Elva with her own brand House of Laloba, sticking with us through all these years together with her partner Camilo. Her brand is best described as magical occasion wear for all extraordinary subcultures, handmade in Amsterdam. Has this awakened your interest? Here is Elva de Bruijn in 5 questions!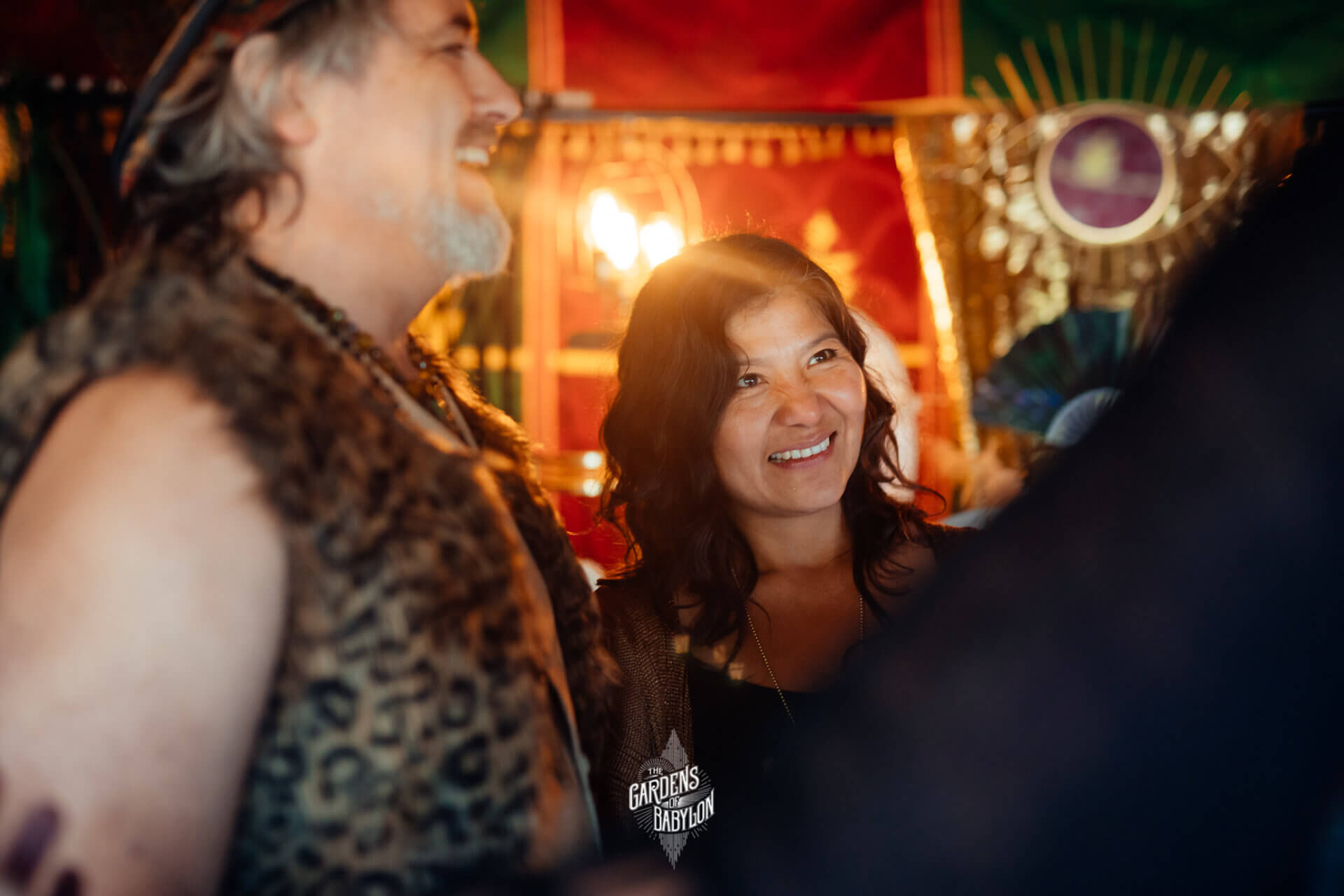 Question #1
You were one of the first vendors that joined our events years ago. How did you end up at The Gardens of Babylon, and how would you describe our community?
My shop used to be located on the Overtoom in Amsterdam, before I moved to Amsterdam-North. A lot of people passing by my shop window at the time didn't understand what the concept was. They would come in and say "What's this, a costume store?". But some knew exactly what they were there for, especially people who were planning to go to Burning Man.
So, my friend and I decided that we wanted to organize a Burning Man-themed event. The plan was to create an opportunity to do a photoshoot, and then be able to sell our clothing there. My friend knew exactly who to turn to. She introduced me to Shishi, and we immediately clicked.
At the time, she was the manager ofA L' Elephant du Congo, a venue on the Reguliersdwars street in Amsterdam. Our event was a MAD HOUSE, and a great success!
This was the first time I really immersed myself into the Burning Man community and the vibrant circle that Shishi surrounds herself with. Two years later she started The Gardens of Babylon, and I was so excited to be the first to join. Right away, the event had such an amazing vibe because of all the lovely people that Shishi attracts.
Since then, I'm always there with my little shop. TGOB is always a place where everyone is warm and open, I have really found an audience there that I can level with.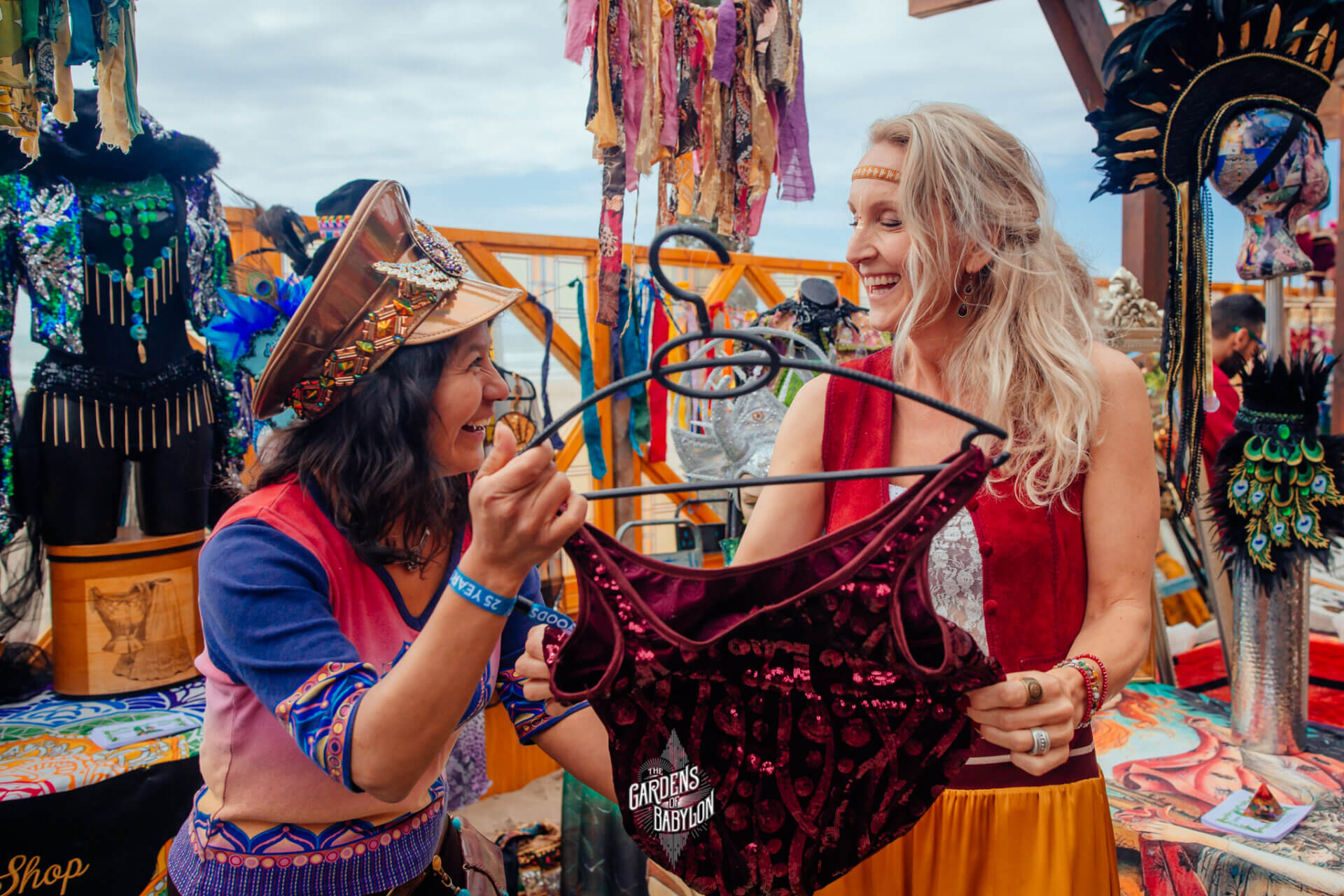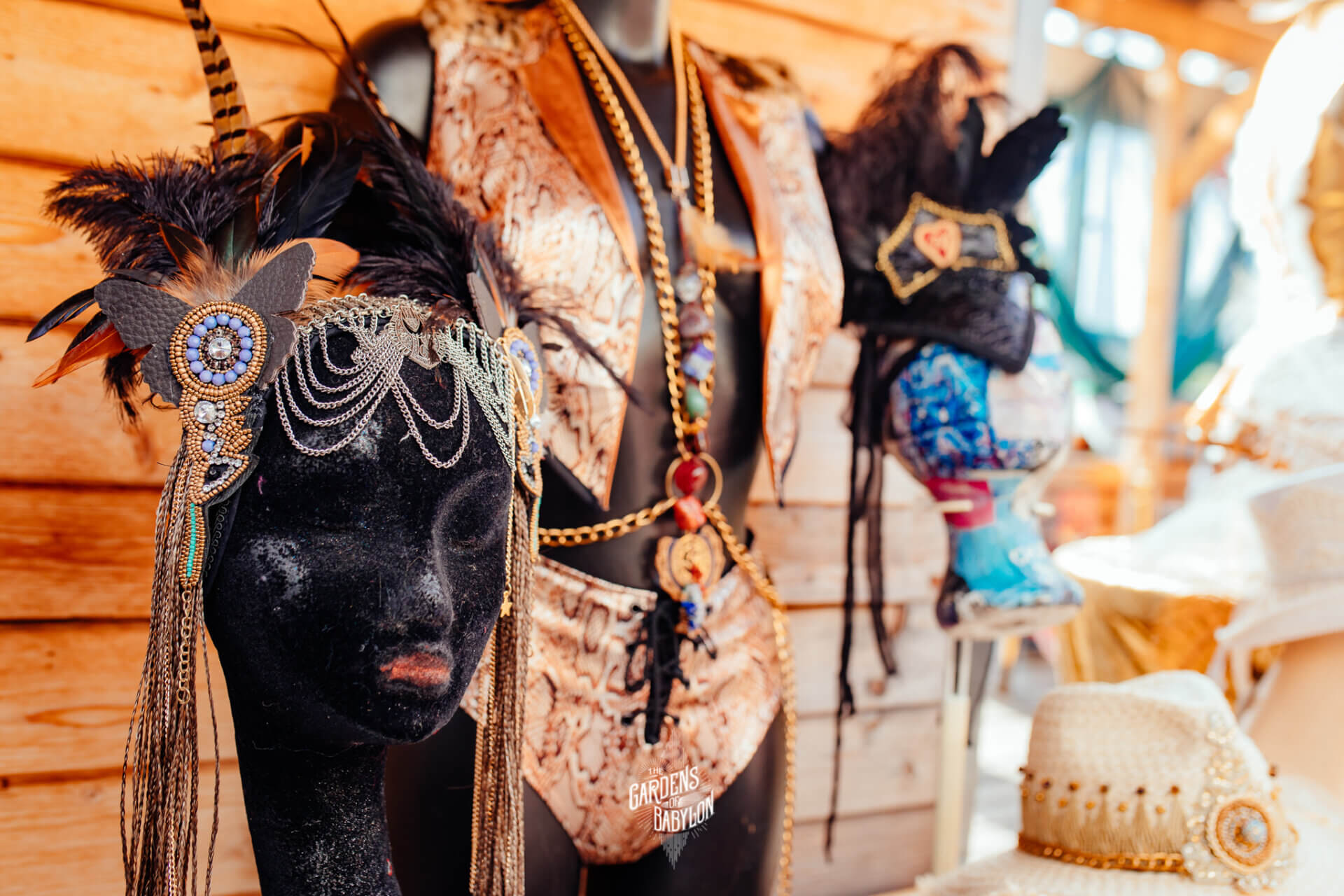 Question #2
What does an evening look like as a vendor at the Market of Curiosities?
Going to a party is nice, but now, it's different for me when I just go to parties without a real mission, so to say. Being there with my shop just makes it double as fun. No, it makes it three times as fun, at least!
(Her partner Camilo is also present during this interview, and suddenly picks up a guitar and starts playing passionately) Camilo: "Can I add to that? So many people come up to us at these events, we are just chatting all night long, it's so much fun!"
Elva continues: All my creations come to life when people try them on and wear them. Once they have something on, I can just see them blossoming and finding their inner strength. It's always a very inspiring evening, together with all the other vendors.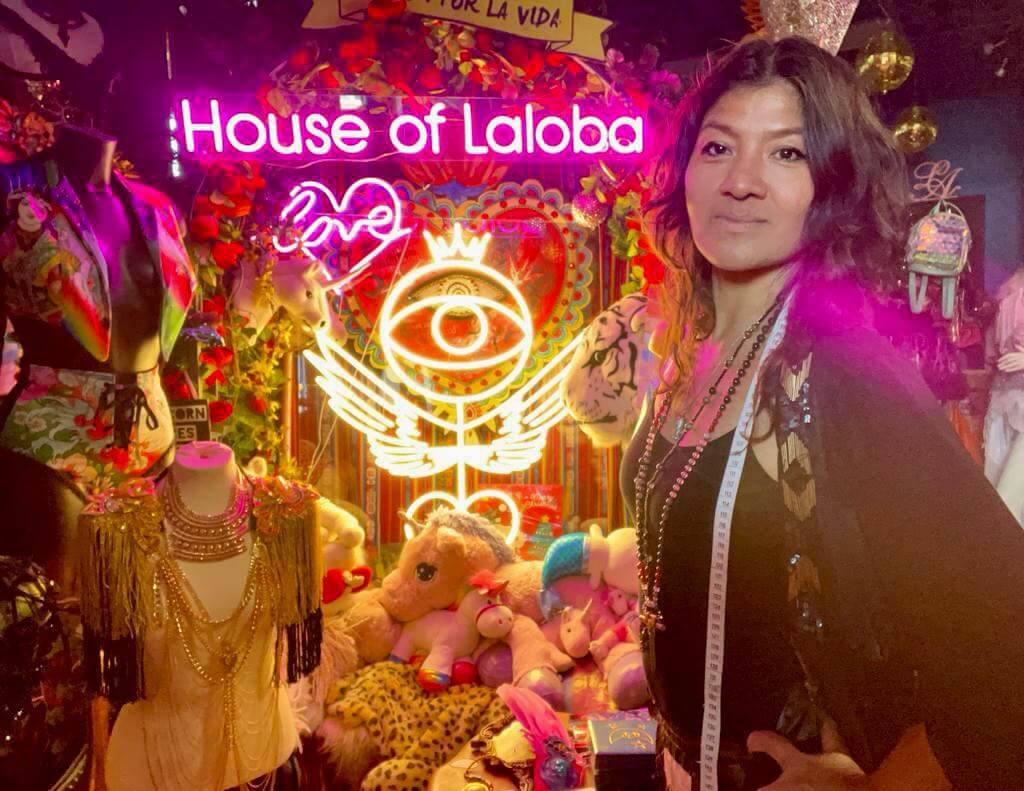 Question #3
How did you become a designer and what is your source of inspiration?
For as long as I can remember, I was always drawing and collecting fabrics. Anything pretty that catches my eye, I keep. I was always collecting a bunch of stuff, just throwing it all together, and it always resulted in something beautiful in the end.
First, I started messing around with my glue gun, but soon I was sewing garments, and from there this developed into creating beautiful women's clothing, hats, and corsets.
My mother was an artist too. She was always painting and she took me to so many expositions. So, the way she raised me, but also encountering many different cultures through my extensive traveling helped develop the artist in me.
I used to travel a lot to Australia, Thailand, South- and Central America, and especially Peru, where I was born. In 2011 I went to Peru for a period of 11 months, and I started buying all the fabrics I needed to start a collection to open a business.
At the beginning of November, I came back to Amsterdam and opened the doors to House of Laloba on 11-11-2011. Actually, that means my shop has been around for 11 years, on exactly 11-11-2022. Camilo and I are going to celebrate this in a very special way, by getting married on this date!

One day, Camilo walked into my shop while I was busy sewing. When he politely asked if I also made men's clothing, I replied with an annoyed tone:"Look around you, no I don't!". A few days later I was at a party in Paradiso, where I was introduced to him. We talked for a while, and then he asked me what I did for a living. Once I started telling him about my shop, we suddenly recognized each other and started laughing hysterically. Then we started dating…
My signature style has always been the same, as I always felt attracted to burlesque, gothic, and steampunk styles, and things like unicorns and elves. These are the things that inspire my designs, but also the beautiful fabrics that I find.
Whenever I go to fashion expositions, such as recently Thierry Mugler's expo, or when I visit vintage clothing stores and antique markets such as the lovely ones in Saint Ouen near Paris, I feel so inspired.
I have also had training in leathercraft working now, I currently work with leather a lot. So yes, nowadays I do make men's clothing too!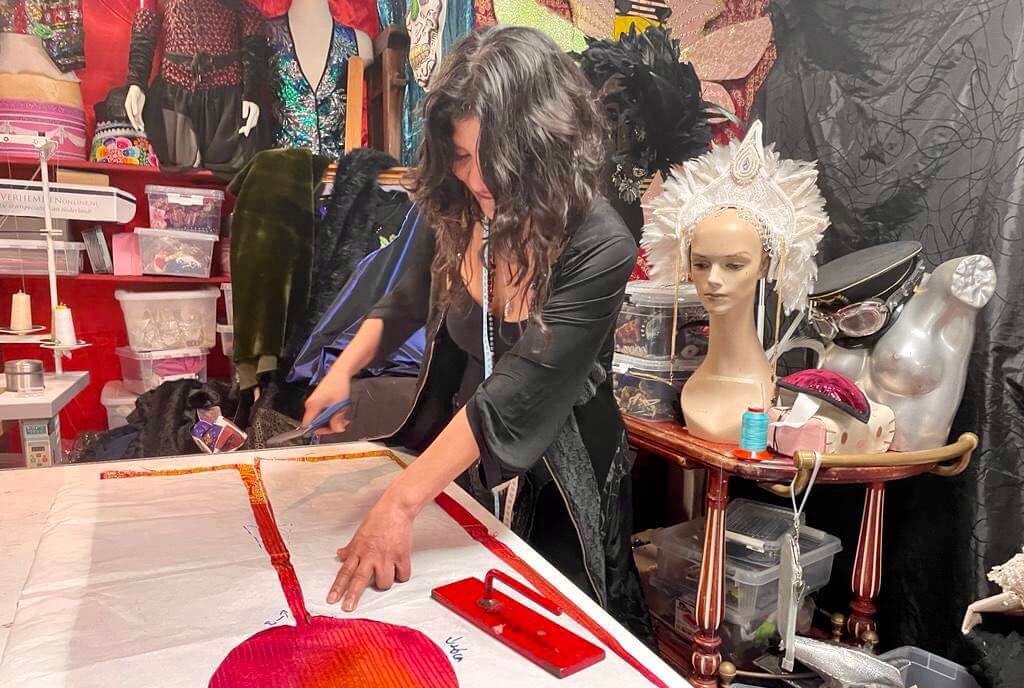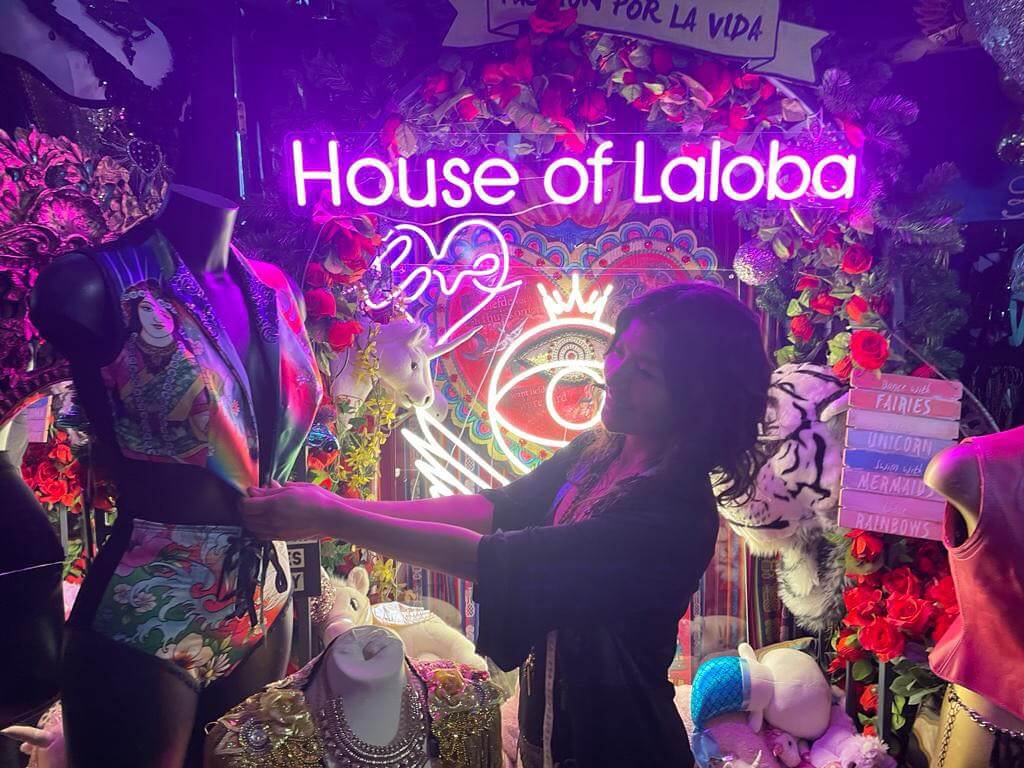 Question #4
Tell us who your favorite fashion designers or style icons are?
Jean Paul Gaultier and Thierry Mugler are my true idols, what they create is just unbelievable, so out of the box. People like Lady Gaga and Ellen ten Damme are also an inspiration to me, because of their style but especially because of their artistry.
Ellen is such an artistic professional with so much humor and the ability to put things into perspective. She is gorgeous and extremely talented. Last time I saw her perform she suddenly started singing beautifully in Arabic, along with some amazing belly dance moves.
After a performance like that, I feel super inspired to start creating things. That's how I came up with the outfit TGOB community member Karolin bought, which looks like a belly dancing costume and a fairy in one. I don't even really understand that combination myself, but it came together so beautifully.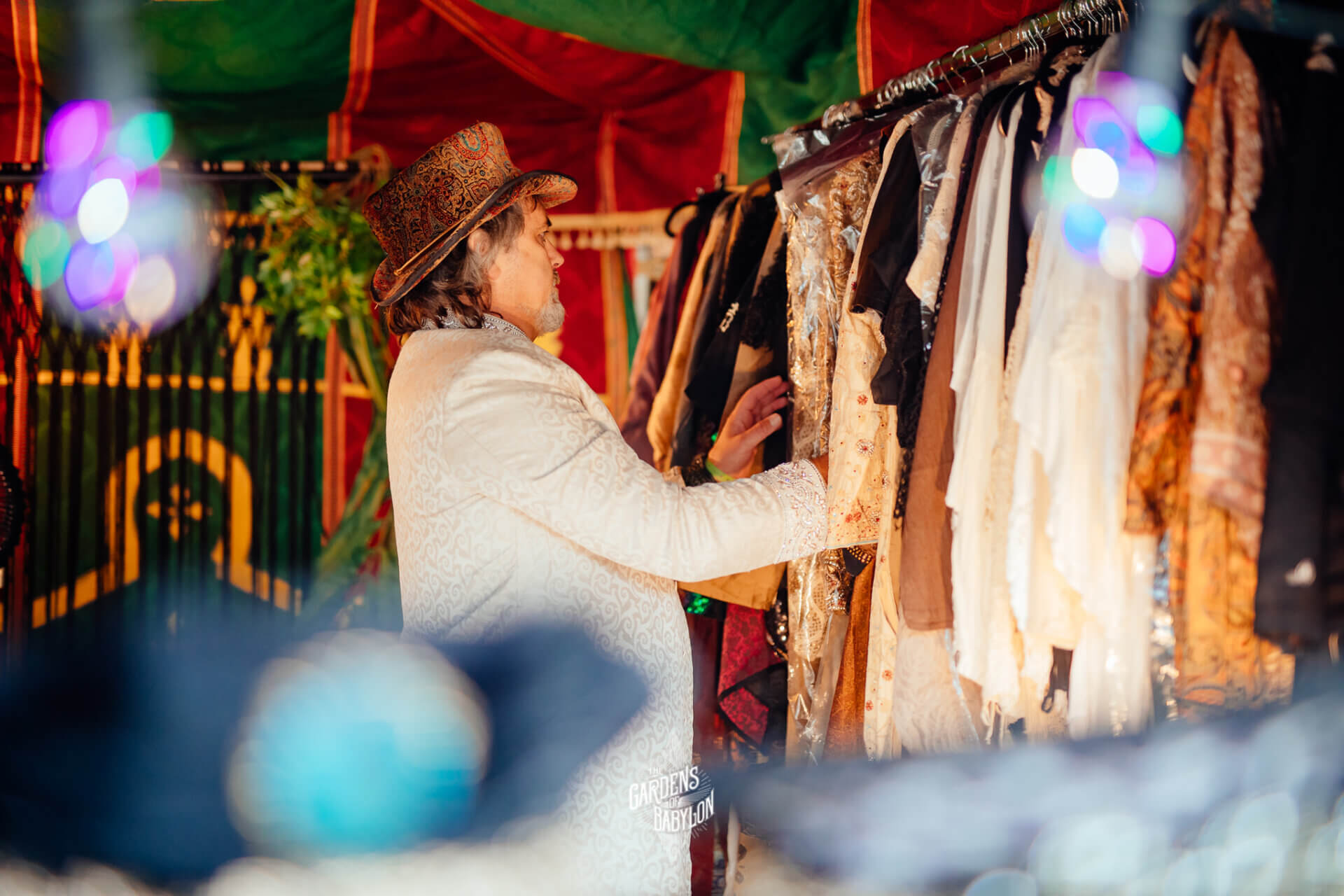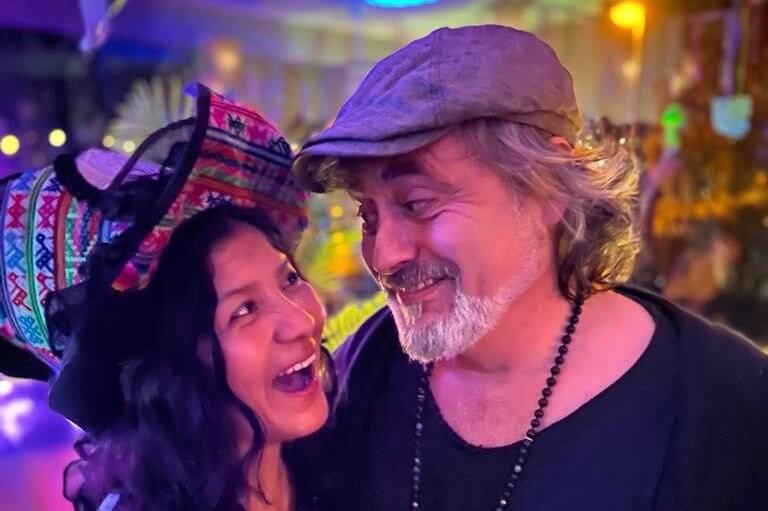 Question #5
Besides design, what else is your big passion in life?
That would have to be Camilo of course! Together, we are true bon vivants, enjoying life to the fullest. We love cooking exuberant food, getting all our friends together for Bourgondian dinners, enjoying the chatter in a cozy atmosphere, dancing, (live) music, singing, and playing our favorite French chansons.
We cherish our friends and our community, always enjoying everything we can. Traveling together is a big hobby too. We have also traveled with our shop to many of the TGOB events abroad, such as The Monastery festival and the parties in London, Basel, New York, Antwerp, Gent, and Voodoo Village in Grimbergen. And there is much more to come!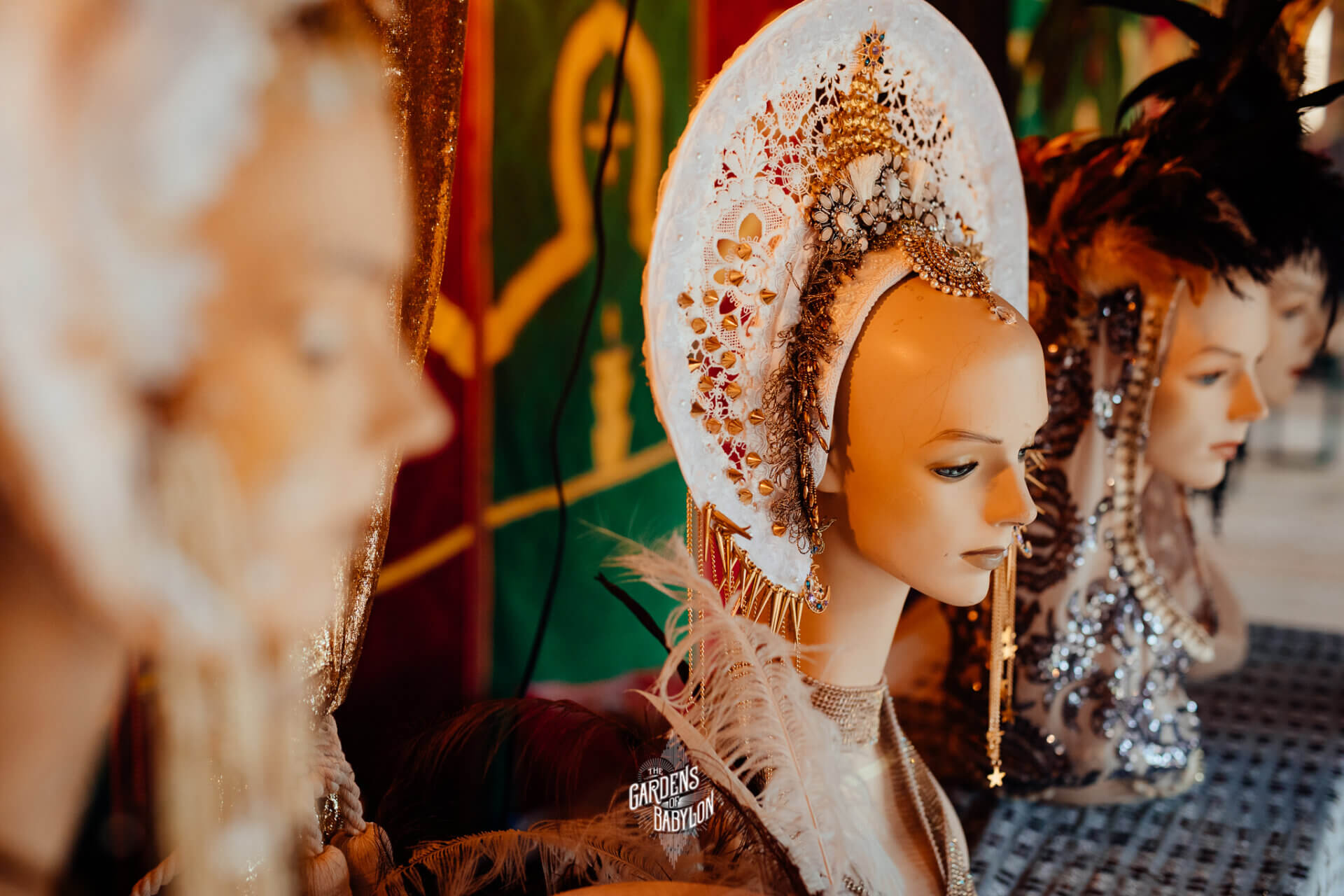 We hope you enjoyed getting to know Elva de Bruijn in 5 questions!
Find out more about her and House of Laloba here:

---