Welcome to London
Great culture and history, an overload of trendy restaurants and shops, cozy pubs to drink a pint, and a vibrant nightlife; London should be everyone's cup of tea! (pun intended 😉 )We have been wanting to add this destination to the Gardens of Babylon's global showcases for a long time. Obviously, we were devastated when our first event in the English capital was canceled right when the global pandemic hit. Finally being able to realize this dream and find our London family makes us feel ecstatic! Get your tickets before they sell out, and read all about how to plan your trip in this blog. Welcome to London!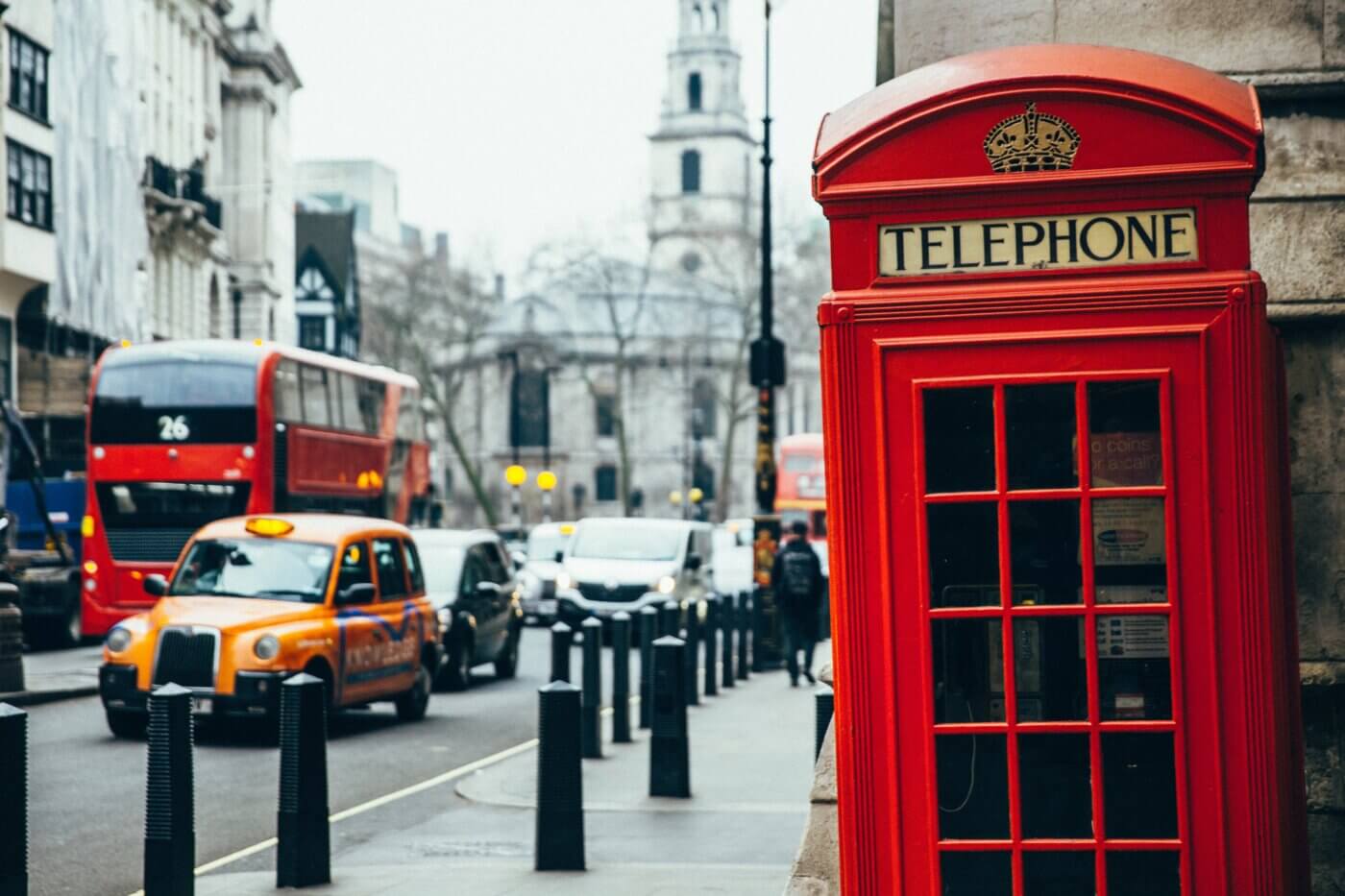 About our event in London
London Calling! Our Babylon event at the iconic Troxy is going to be magical. And not just because of the incredible lineup including Jan Blomqvist, Viken Arman, Amine K, Elif, Fiorella, and Vander. The venue is spectacular, built all the way back in 1933 as a cinema.
Subsequently, it was repurposed in the '60s as an oprah school, while used as a bingo hall in the 80s. Finally, it was converted into a live event venue in 2006, revamping the gorgeous art-deco exterior.
Located in East London, you will be able to find a generous range of suitable accommodations, restaurants, bars, and other cool hotspots nearby. Beyond this, London has many other interesting neighborhoods to discover.
Perhaps you've heard of Shoreditch, Soho, Kensington, or Chelsea? We're here to help you make the most of your London adventure, listing all the interesting places to be. Before diving in, we'll go over some practical information first.
Some practical information first
Make sure you have all your travel documents in order. Even if you have traveled to the UK before, be wary of new rules and regulations since Brexit. Find all related information for entering the UK here. Additional information regarding border control during COVID-19 can be found here.
Join the London Whatsapp group to meet the Babylon community, which we lovingly refer to as family. Here, you can connect with global family members, and hear about pre-party gatherings we will organize. Finding other like-minded souls to hang out with before, during, or after the event will enrich your whole experience. Time and again, we have seen wonderful international friendships blossom this way.
Covid-19 restrictions
According to the UK government's website, you will not be required to wear a face-covering at indoor venues by the time our event takes place. The latest update also states that a COVID pass check at venues and events is also no longer necessary. You can check all info here. However, make sure to keep checking back as rules are always subject to change. Better safe than sorry!
Transportation
You can easily move around London using the underground metro. Or as they say; the tube. The metro network is the oldest in the world and counts 270 stations connected by 11 lines. Plus, it's also the most inexpensive mode of transportation. Nowadays, you don't even need to buy a (single or multiple-use) MetroCard, you just tap your credit card on the contactless pad at the gates.
Some of the metro and bus lines work at night. See if any of them run near your hotel on the nights you intend to party. Check for more info here.
Another alternative would be calling a Black Cab, while rideshare Apps Uber and Bolt are also available.
Accommodation
Booking your accommodation in advance always helps if you want a great deal. Obviously, the search filters on websites like Airbnb, Booking, and Trivago yield ample choice if you start looking on time. Make sure to ask other Babylonians if they are looking to share accommodation, by mentioning it in the London WhatsApp group, for example.
Although known as an expensive destination, London has some mid-to-low budget range accommodations:
Qbic Hotel ( and other hotels from the same chain)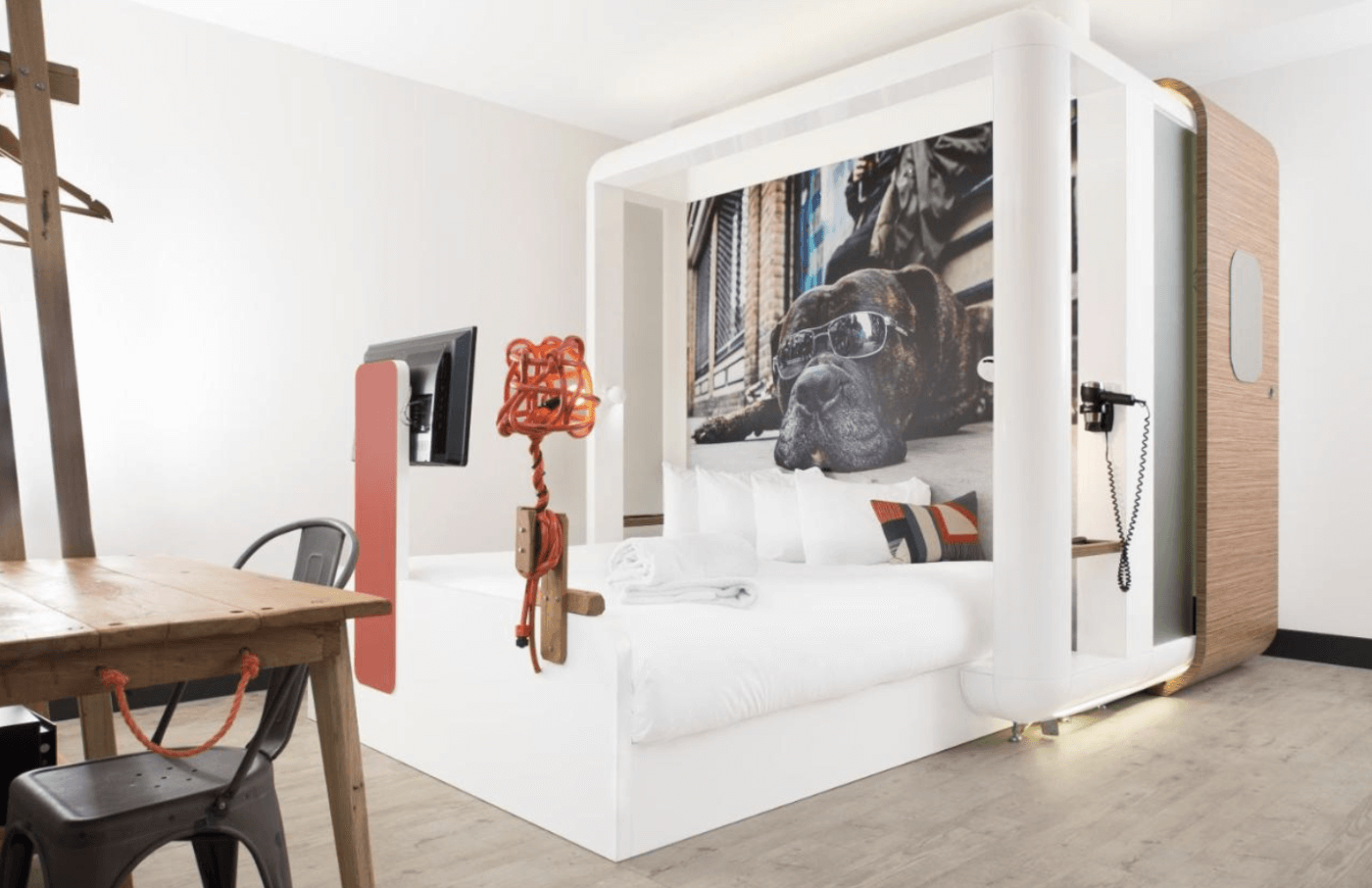 If you are comfortable splurging a little (perhaps a special Valentine's getaway), there are plenty of gorgeous high-end hotels.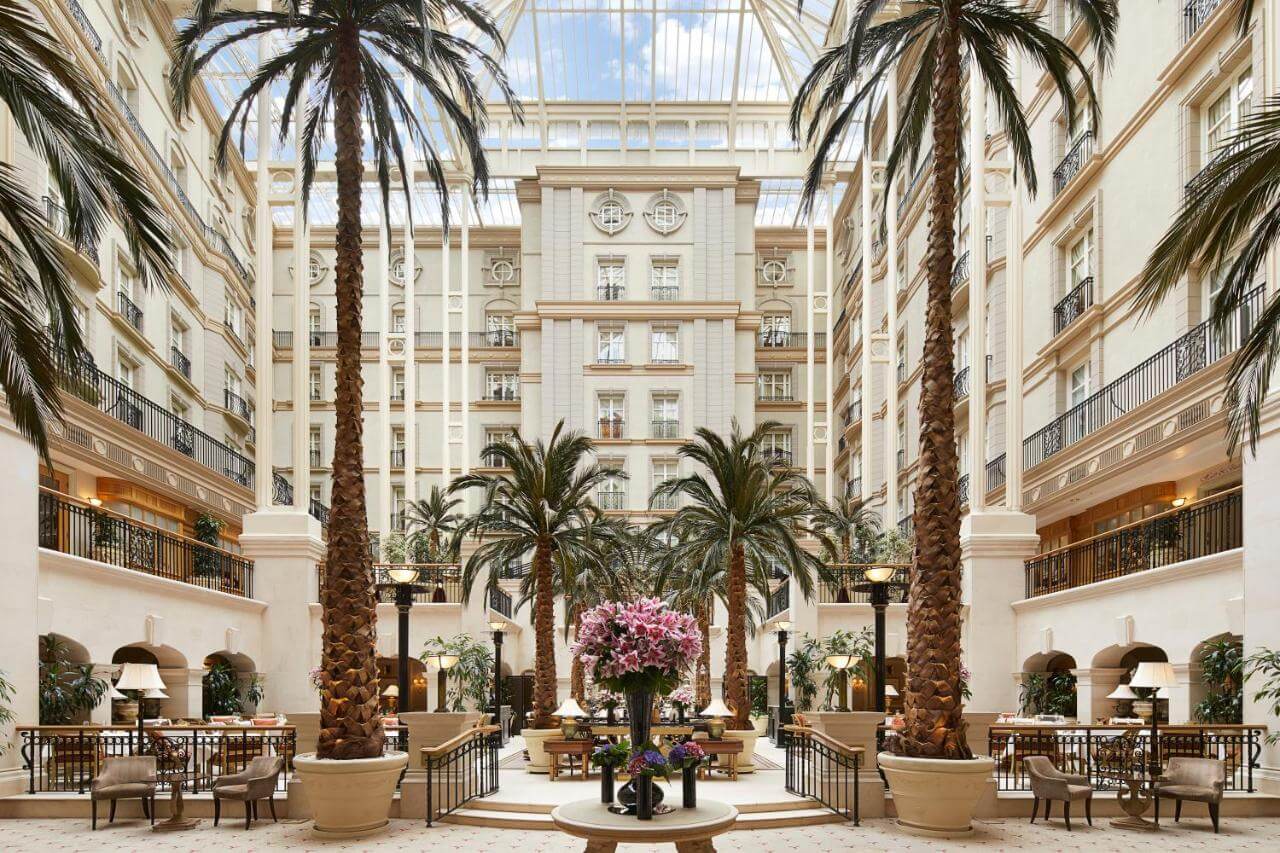 Museums
It's always nice to get a good dose of culture when visiting another country. Especially in a big city with a wide range of excellent museums. Important to remember is that most museums with permanent collections are free! Usually, you only pay extra to access temporary exhibitions.
Some of the most popular museums to explore:
The V&A (Victoria and Albert Museum)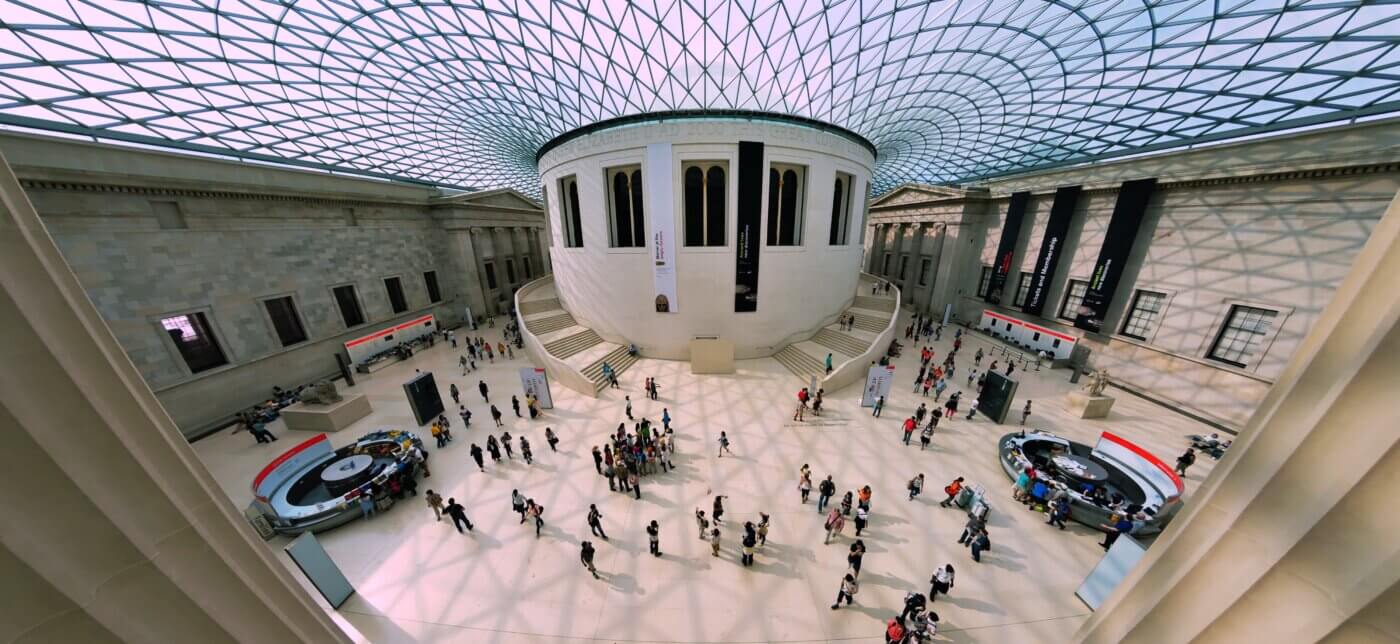 Food in London
Wow! Did our inbox and DM's overflow with food recommendations from our lovely local community members! It took some time to go through them and make a selection. They all looked fab- with delicious menus!
Hotspots for lunch/brunch/coffee
The Breakfast Club: With 14 locations around the city, the Breakfast Club has everything you can wish for after a hangover. Or any time actually. Their all-day menu includes mouthwatering favorites like fluffy pancakes, sandwiches, burgers, and burritos. Moreover, we hear some of them have secret bars hidden away inside. Which ones though? Maybe the Spitalfields location? Hint: Look at that huge SMEG fridge in the back… More about this later 😉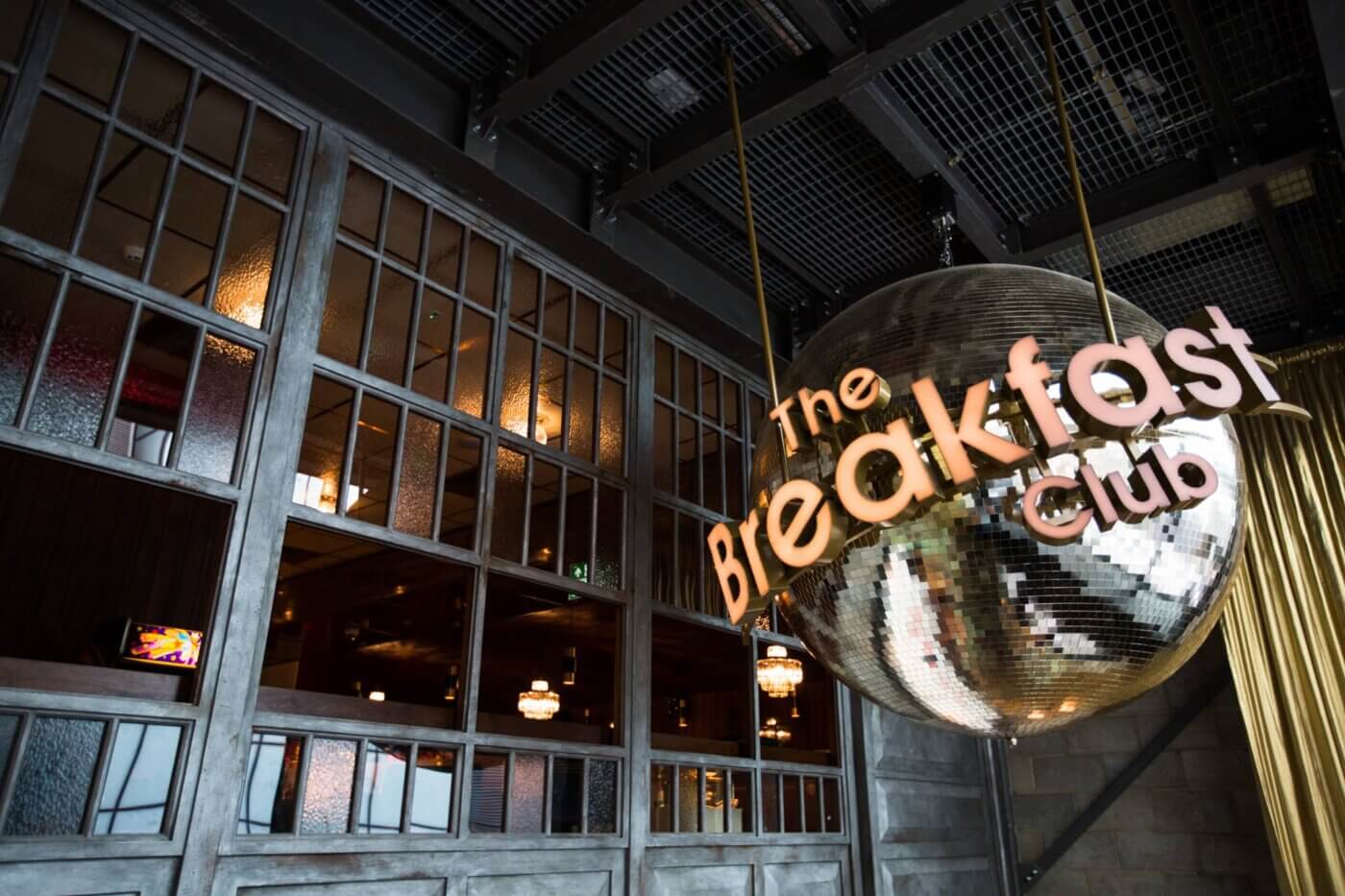 Bread & Truffle: Words just can't convey how ridiculously tasty the focaccia sandwiches are at Bread & Truffle near London Fields. They became a total hype during the lockdown. Many describe the bread as the perfect combination of fluffy and crunchy, with a sublime balance of oil and salt among the Italian ingredients.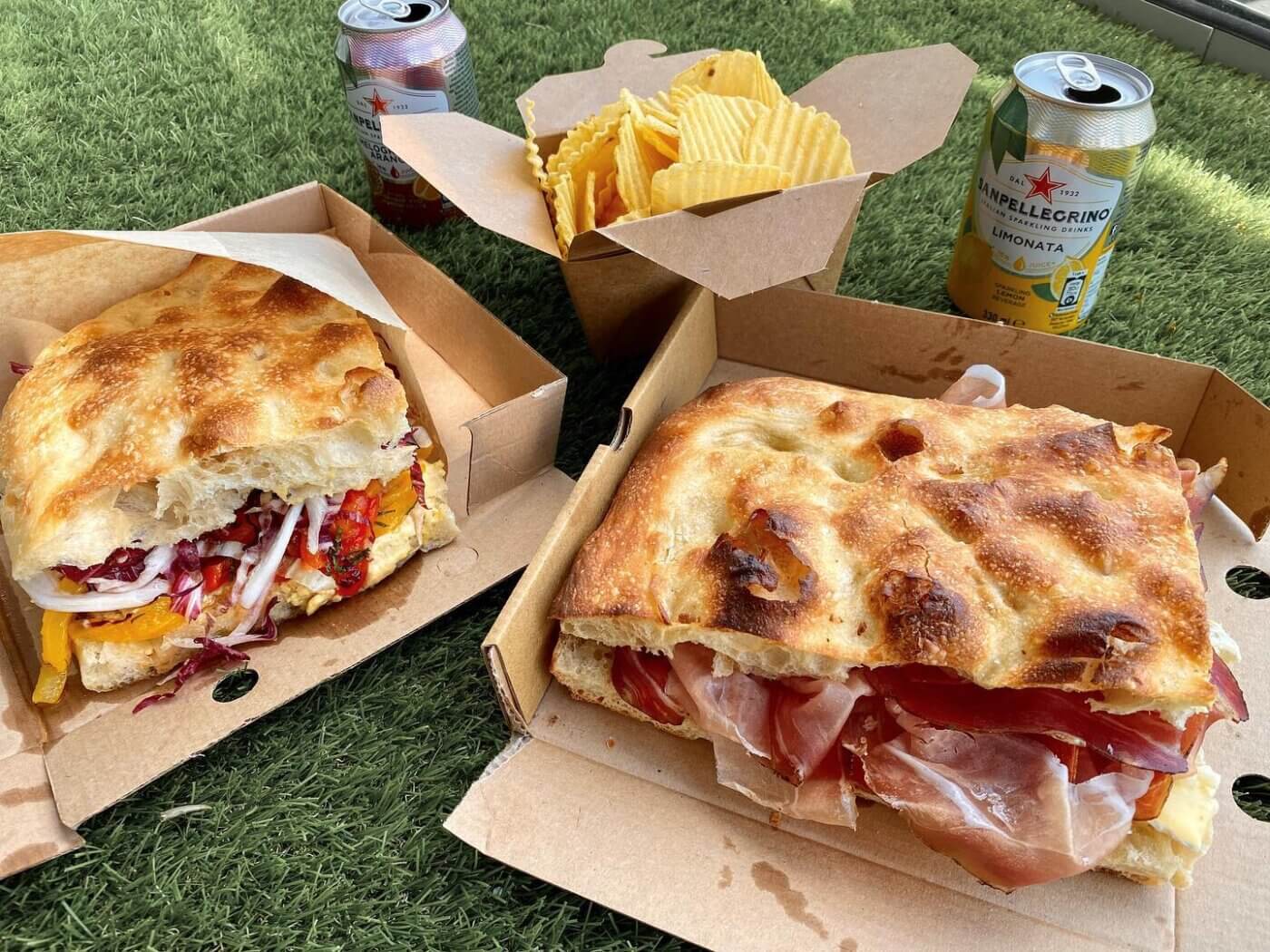 Daylesford Organic: Trendy, organic farm shop and deli, with marble top tables to place your elbows while you sink your teeth into artisan sandwiches and more.
Megan's at the Power Station: The Battersea location is right on the waterfront serving all-day Mediterranean-inspired lunch, brunch, dinner, and cocktails. Also, they have happy hour from 5-7 pm on Monday through Friday!
Brinkley's: A chain with multiple locations that all have their own character. The one located right off Fulham came highly recommended for brunch.
Near and Far: The tropical retro vibes of this colorful brunch place in Camden are nothing short of a Palm Springs California dream. The place has 4 floors, including a roof terrace that overlooks Camden Stables Market. We dare say they have one of the best brunch menus in London. The bottomless brunch goes for 35 pounds per person on weekends with live DJ sets throughout the day.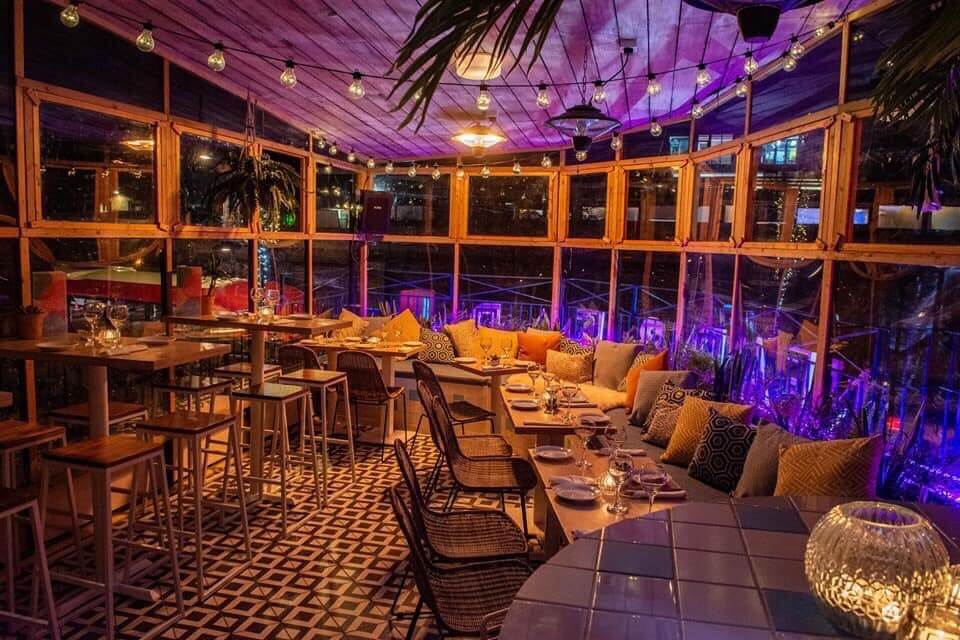 Another great option for brunch would be a traditional British meal referred to as Sunday Roast. As the name suggests, it's usually served on Sundays and includes roasted meat and potatoes along with typical UK sides such as Yorkshire pudding, gravy, stuffing, redcurrant jelly, and applesauce. You should totally check out places like The Culpeper, or The Princess of Shoreditch for their Sunday Roast according to our local community.
Dinner hotspots
Dishoom: People from outside the UK might not know that chicken tikka masala is considered the national dish. That just goes to show how popular Indian food in England is. Dishoom is a super popular chain of Indian restaurants with 5 locations across London, so it was not surprising that almost all our London Babylonians recommended it. Naturally, the resounding consensus is: "Simply great food and a nice ambiance".
Ceviche Soho: Reserve a table to tuck into some Peruvian seafood for lunch or dinner in the bright dining room. Or, take a seat at the bar to enjoy the pisco cocktails.
Smokestak: Barbeque spot in Shoreditch with a stylish, rustic interior. Everything from burgers to ribs, and fish to veggies are smoked and grilled with undivided passion.
Park Chinois: Super extravagant, opulent Asian restaurant inspired by the convivial and glamorous 1930s. The restaurant has two levels, one named Salon de Chine where you can enjoy an intimate dinner with live music, and the lower level named Club Chinois where you dine during spectacular shows and late-night DJ sets.
Sketch: By far the most Instagram-worthy restaurant in London. There are multiple rooms, and we can't decide which one has the most interesting decor. The pink parlor, the forest, or even the egg-shaped toilets? Make your breakfast, lunch, or dinner reservation ahead.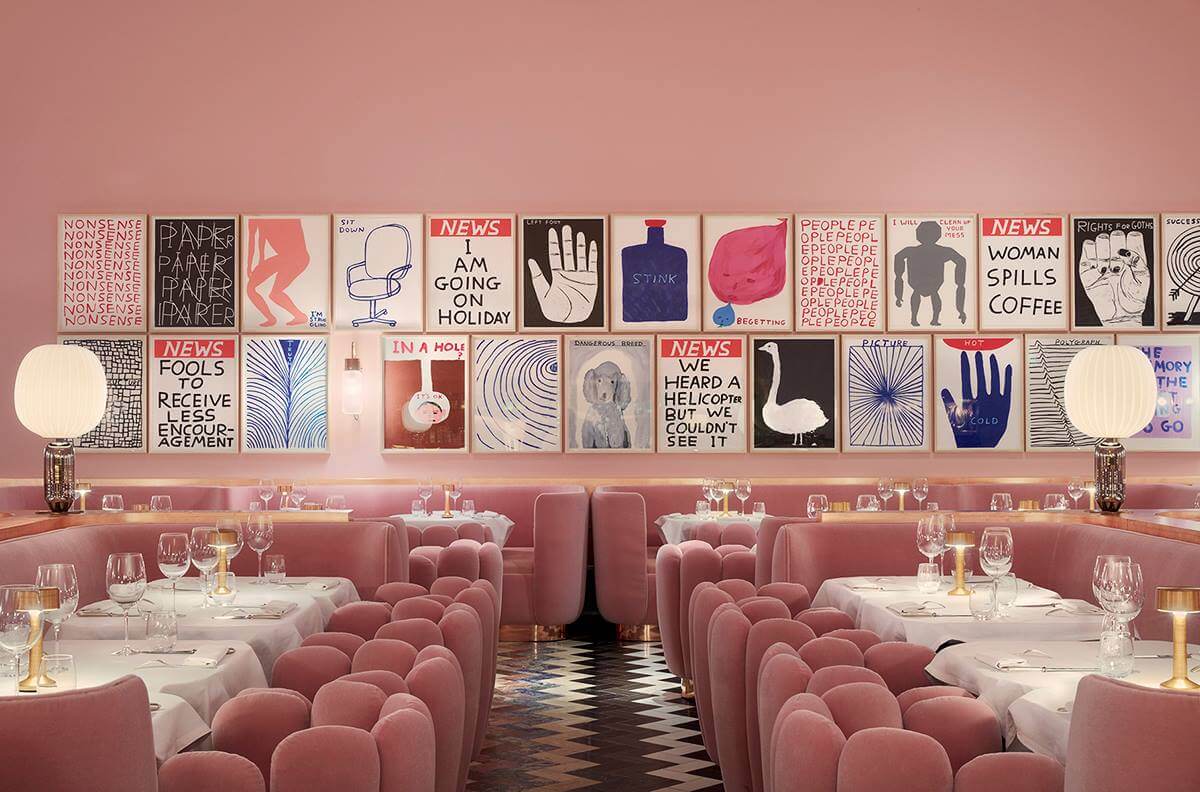 Big Mamma Group: This gastronomy brand has themed restaurants spread across several cosmopolitan cities of Europe, of which three are in London. Of course, all three share the same high-quality Italian food at fair prices, plus a lovely atmosphere and vibrant interior design. Gloria is a Capri-style trattoria in Shoreditch, Ave Mario a vivid red-colored eatery in Covent Garden, and Circolo Popolare in Fitzrovia the most quirky decorated pizzeria you have ever laid eyes on. How creative can one get with empty liquor bottles?
Flat Iron Steak: Founder Charlie Carroll had a clear goal in mind when conceptualizing his restaurant: making remarkably good steak available to everyone. With nine locations across the city, one can certainly agree it's a huge success. Each location has a warm and sleek atmosphere, and the menu is super affordable.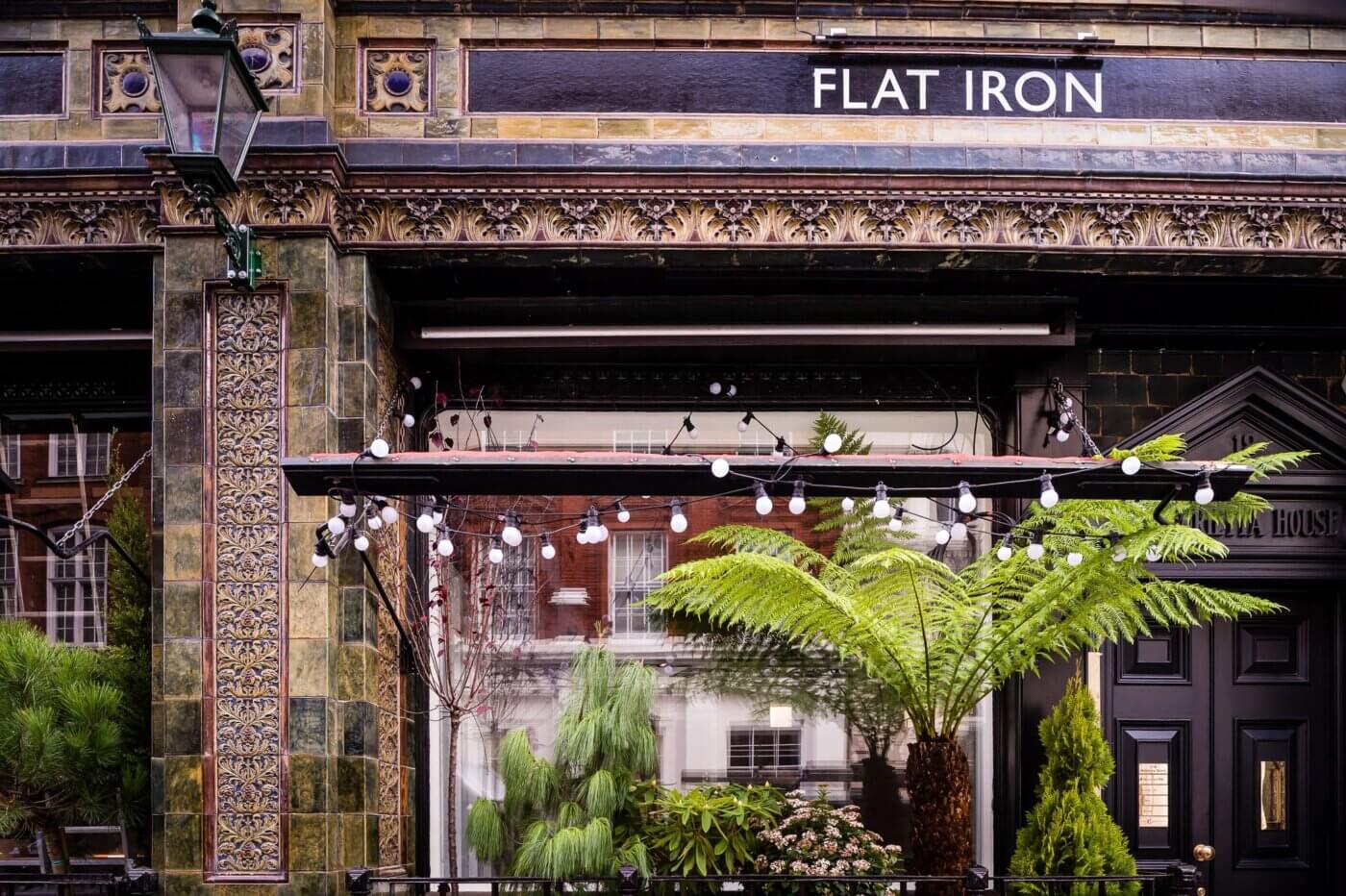 The Barbary: We have been told that it's very hard to get a reservation at The Barbary, but that the rich Berber-style cuisine is absolutely worth it. They didn't win all those awards and nominations for nothing. Moreover, the menu prices don't break the bank. No reservation possible? Try your luck at sister restaurant The Barbary Next Door, which serves food with an Andalusian/Moroccan twist, or Palomar which serves the food of modern-day Jerusalem.
Other favorites:
Pachamama: Just like Ceviche Soho, another Peruvian gem with pisco bar.
Chicama: And yet another Peruvian gem, just to confuse you with a wide range of options.
Kiln: Thai BBQ in Soho.
Bone Daddies: Ramen bar in Soho.
Electric Diner: Stylish Diner with French-American menu.
Din Tai Fung: Yummy dumplings and buns in Covent Garden.
Gerrards Corner: Authentic Chinese in the middle of China Town.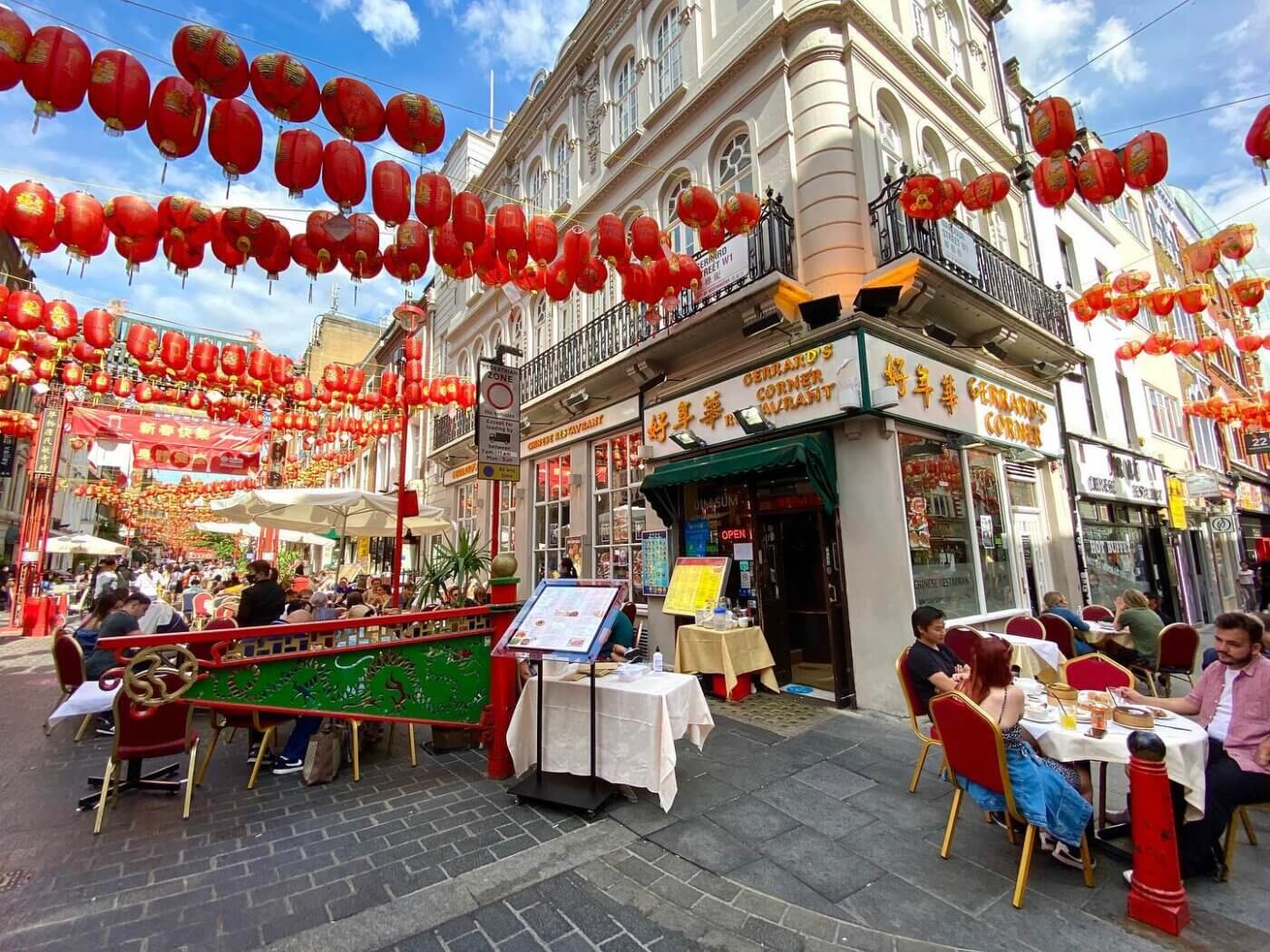 Sushi Samba: Swanky place to dine in the sky in the city, or in Covent Garden. The cuisine is a blend of Japan, Brazil, and Peru.
Campania & Jones: Southern Italian restaurant in East Londen.
Sager & Wilde Wine Bar: Urban wine bar with a great vibe, fine wines, and delectable bar bites.
Yard sale pizza: Easy and always fresh, dine-in or order a pizza.
Unity Diner: Tipped as the best place for 100% vegan food and cocktails.
Blacklock: Chain of restaurants specializing in steaks and chops, with incredible cheesecake too.
Asakusa: Laidback and informal place for Authentic Japanese cuisine in Camden.
Jikoni: Stylish Asian fusion restaurant which is located conveniently opposite Clarette.
Clarette: French restaurant and wine bar.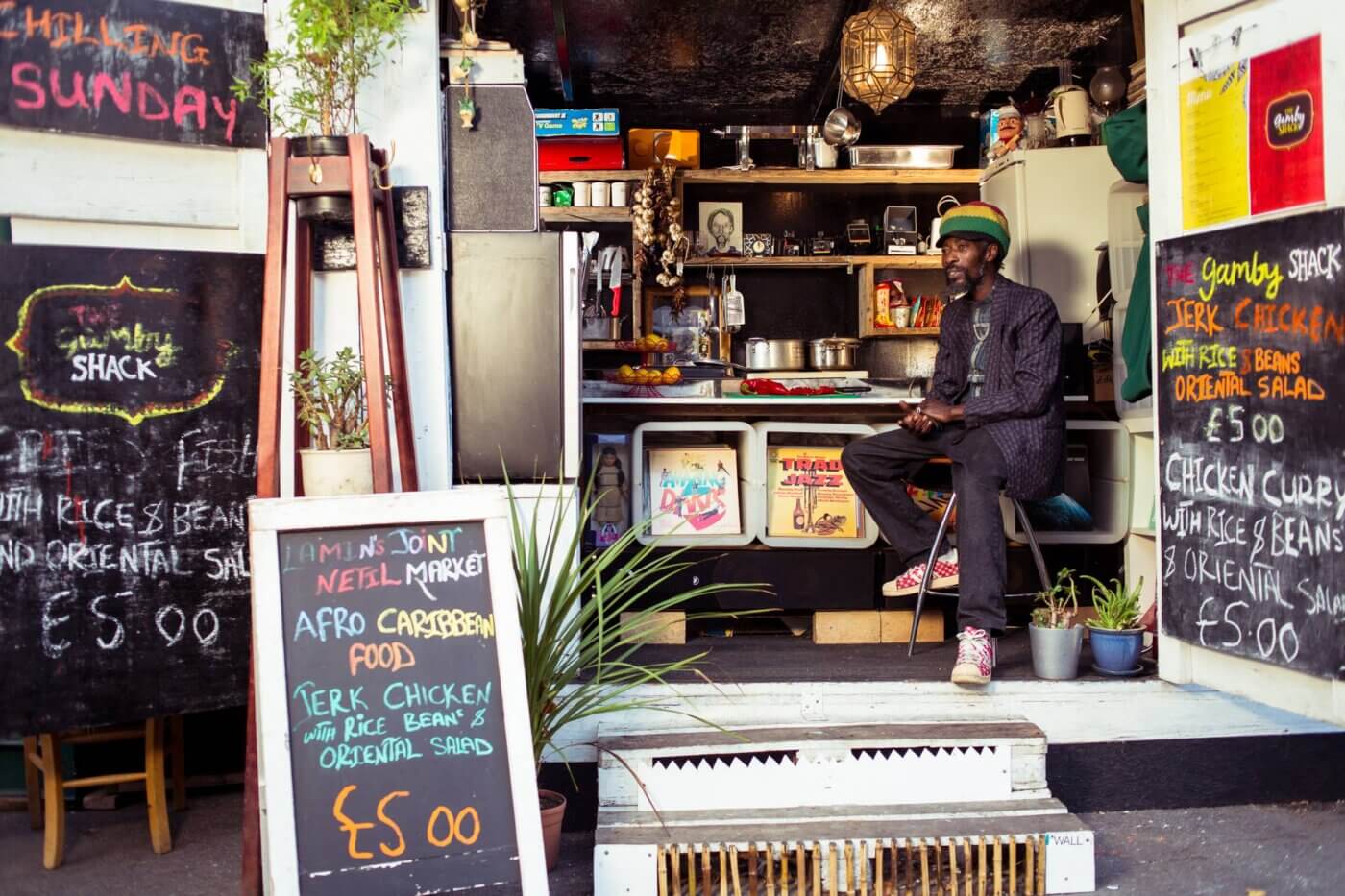 Finally, there are also some great fresh food markets in London. For example, check out Broadway Market which is surrounded by loads of nice bars and brunch spots. Netil Food Market has amazing stalls on the weekend, with panoramic rooftop bar Netil 360 nearby. Furthermore, Mare Street Market is also right around the corner serving food and drinks in a lovely wooden setting full of plants.
Bars in London
Fancy a casual drink, cocktail, or a pint? There are a lot of different types of establishments to choose from. Ever since they appeared in the 19th century, pubs remain a fixture of British culture. For good reason! They have a homey coziness and lively atmosphere, where you can eat delicious pub food with your beer while easily striking up conversations with other guests. Conveniently, pubs seem to be on every street corner. However, The Cat & Mutton (near recommended Broadway Food Market) came especially recommended to us, so check it out for drinks or a Sunday Roast!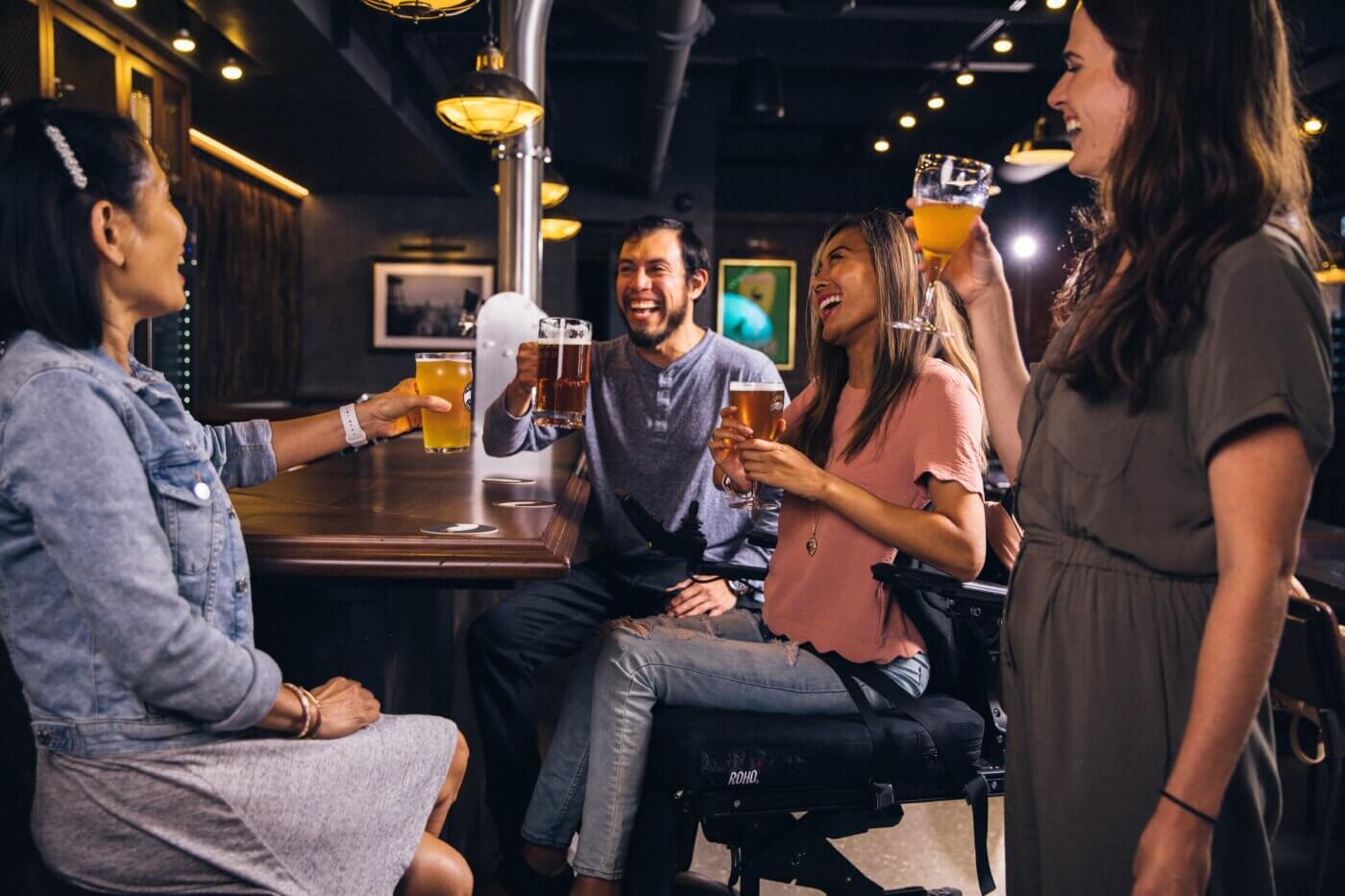 If you prefer a swanky place for a craft cocktail instead of the pub, or something in between, there are enough options too. Nice areas to bar-hop are Shoreditch and Soho, but you can also head over to the eclectic neighborhood of Camden, where more of an alternative, bohemian vibe presides. Home to many live music venues, you will be sure to rock out on any given evening.
Some favorites in Camden are:
The Jazz Café Camden: Intimate live music venue with acoustic performances, but also soul, disco, reggae, and house club nights.
Roundhouse: Live performance space for music, but also circus, theatre, and spoken word artists.
Electric Ballroom: Long-established music venue that has hosted some of the greatest rock legends of their time.
The Blues Kitchen: Bar with the best live blues music and a menu of delicious Cajun soul food.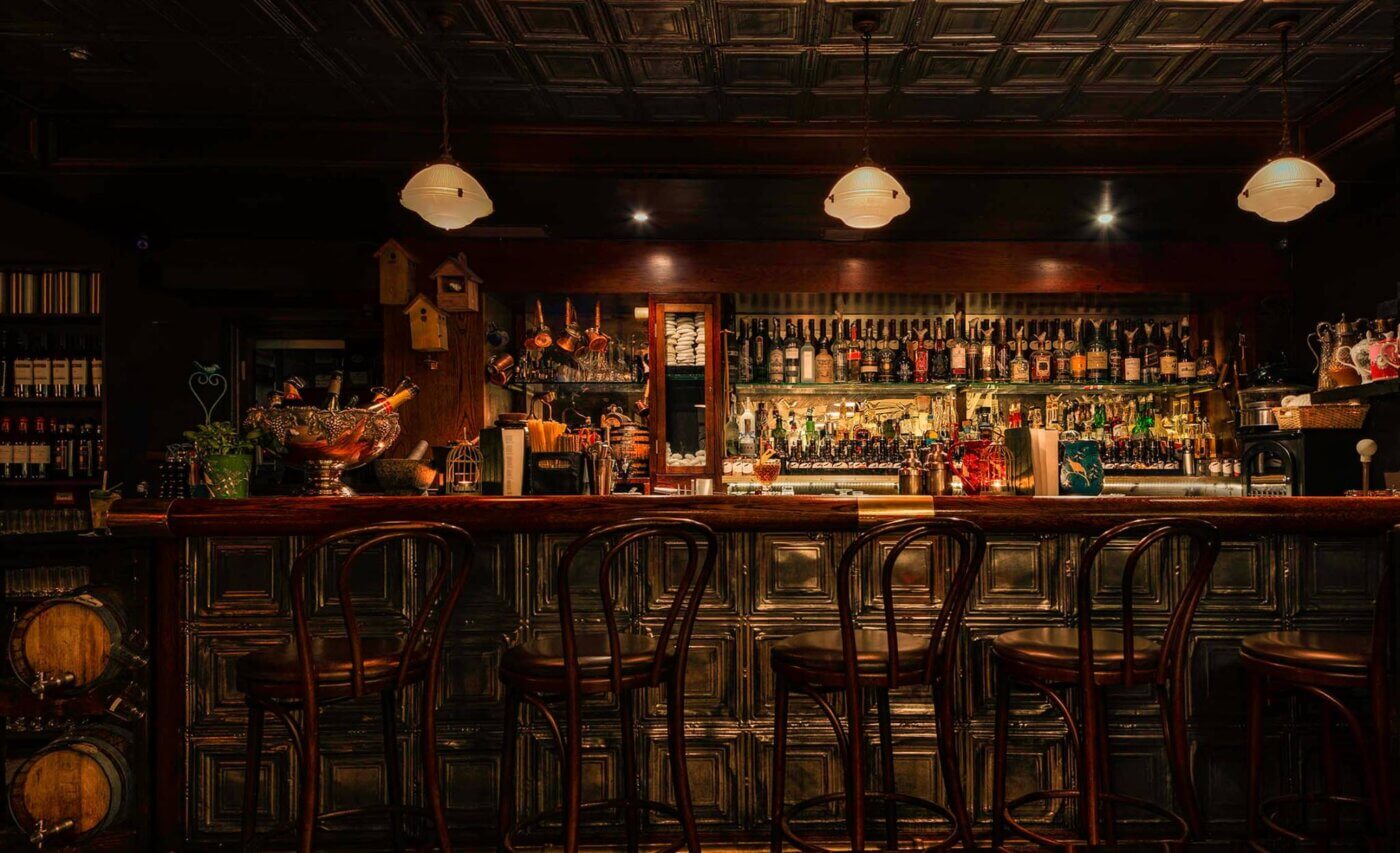 Some favorites in Shoreditch:
The Cocktail Club: Laidback cocktail bar with karaoke and 'shakeoke' where you can really let loose.
Nightjar: Oldfashioned yet elegant speakeasy cocktail bar with live jazz music. In contrast to overcrowded bars, it is seating only at Nightjar so you can really relax and enjoy the atmosphere.
Old Street Records: Lively bar with music performances, cocktails, and great pizza!
Other favorites:
Hovarda: Bar-restaurant in Soho with cocktails, Greek-inspired food, and after-dinner dancing.
Mandrake Hotel: Weaska Bar at the Mandrake hotel is a chic cocktail lounge that serves ethnobotanical concoctions.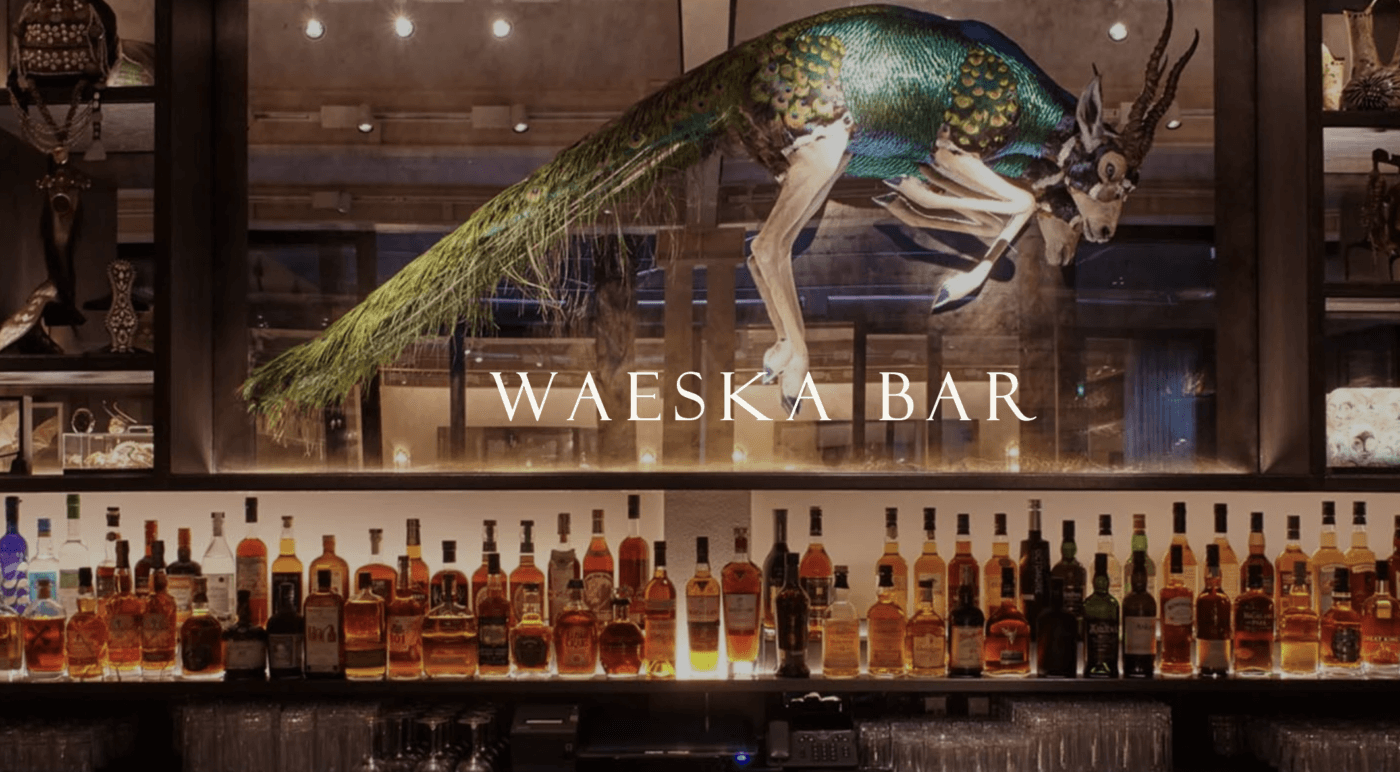 Lounge Bohemia: Eastern European styled secret bar hidden below a kebab shop, with a 70s decor. This mysterious spot can be visited by appointment only, which is how you get directions to enter.
Ridley Road Market Bar: Tropical bar and cultural hub with casual Taiwanese food, great cocktails, and some buzzing music nights.
Mayor of Scaredy Cat Town: Remember that huge SMEG refrigerator at the Breakfast Club? Come back in the evening hours and tell a staff member that you are there to see the mayor. You will be allowed to walk through the refrigerator into the dimly-lit speakeasy bar with a kooky interior.
The Shard: 72-floor glass skyscraper which is home to several restaurants and bars. On the 31st floor, you can find Aqua Shard, which has floor-to-ceiling glass windows. The cocktails certainly don't come cheap but the view is absolutely breathtaking.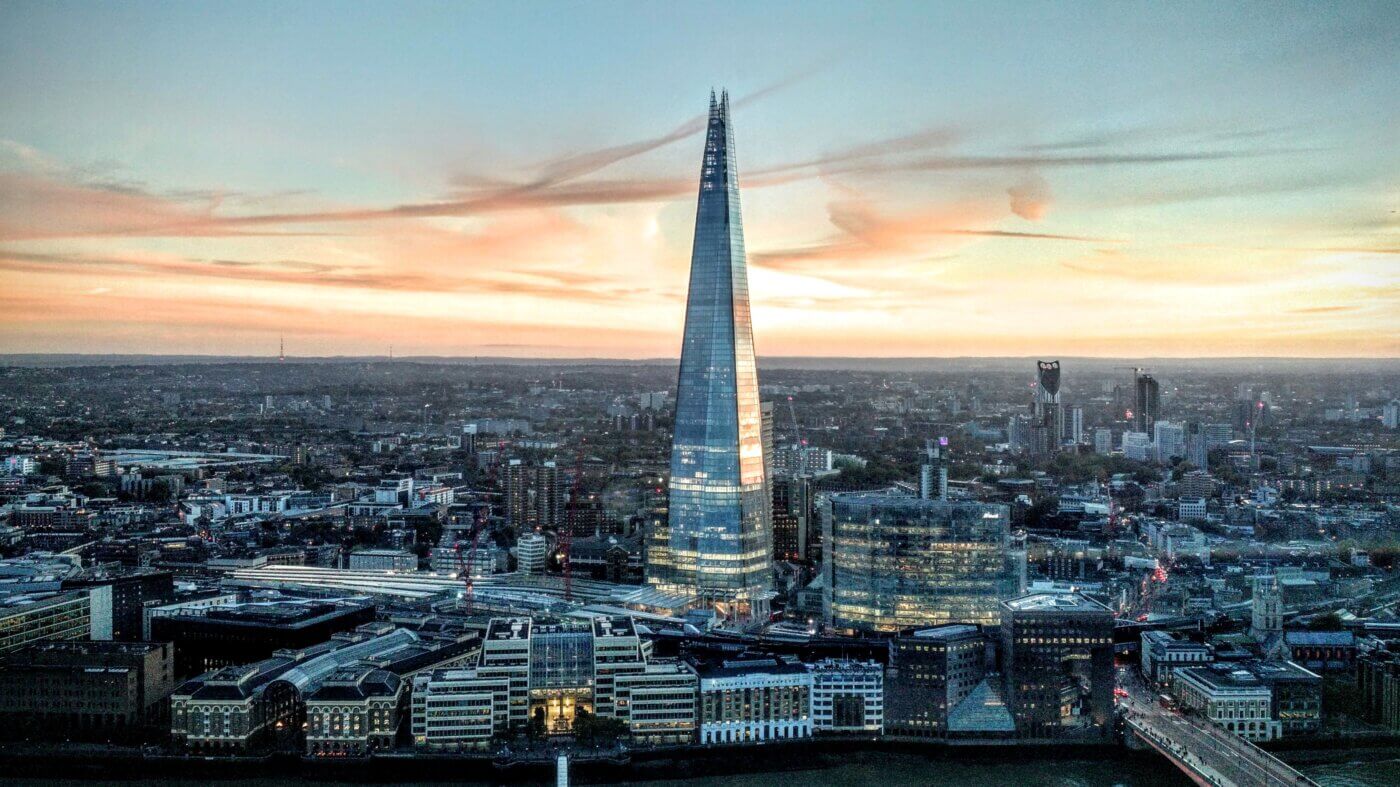 Shopping
There is something for everybody when it comes to shopping in the British capital. You just need to know which areas better suit your taste. Luxury brand lovers can break the bank on streets such as Bond Street, Sloane Street, and Kings Road. These streets are lined with exclusive brands, designer fashion, fine jewelry, and art.
Furthermore, there are more than a few luxury department stores that are worth a visit just to taste the atmosphere and gawk at the fabulous merchandising and decors. Think of the world-famous Harrods, Selfridges & co, Fortnum & Mason, Dover Street Market, and Liberty.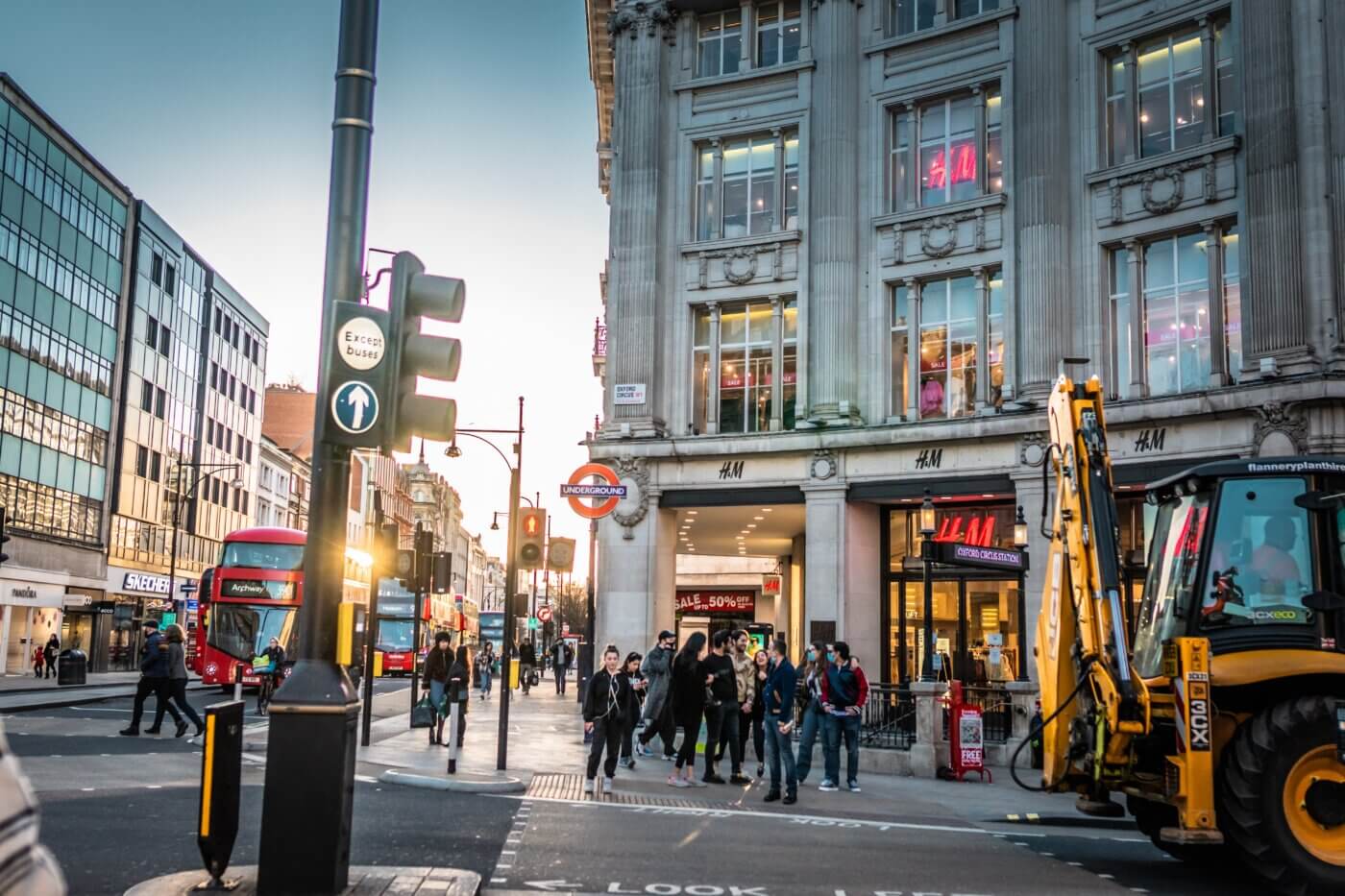 If you hadn't already, you can totally ignore these high street fashion establishments if you're looking to score a Babylon party outfit. While much more affordable, the shopping area of Oxford Street full of well-known chain retailers might not offer anything beyond the ordinary either.
Previously, we have shared a blog all about the style of Babylon, with some of the best places to shop online. To find out where all the hidden gems are in London, we asked our local community of shopping experts for some recommendations. Here we go!
Camden
Not just a hotspot for unconventional ambiance when it comes to live music and nightlife, the eclectic neighborhood of Camden is also dotted with vintage (clothing) shops, quirky boutiques, alternative fashion labels, and markets. Wandering around, there's a big chance you will stumble upon some very unique treasures. Some of the family favorites:
Cyberdog: Home to the best of rave wear, including bright neon garments, metallic lycra, and LED light shoes and accessories.

Camden Market: A collective of market stalls and stores selling unique, offbeat items. Think victorian gothic clothing sellers, a burlesque paradise of corsets, a range of steampunk festival wear, hippie/gypsy garments, and some good ol' vintage of course. Make your way around Camden Lock Market, Camden Lock Market Hall, The Stables Market, Buck Street Market, and Inverness Street Market.
Psylo: Gothic-inspired Men's and women's fashion, with a splash of bohemian steampunk flair.
Brick Lane
Another melting pot of subcultures and unconventional fashion, but with less of the rock'n'roll/metal vibes as Camden and more focused on vintage clothing and up-and-coming brands. Brick Lane is located in East London, running from Whitechapel to Shoreditch. From start to finish, it will conveniently take you along countless vintage sellers, independent stores, and street markets all while you discover the most vibrant wall paintings and graffiti.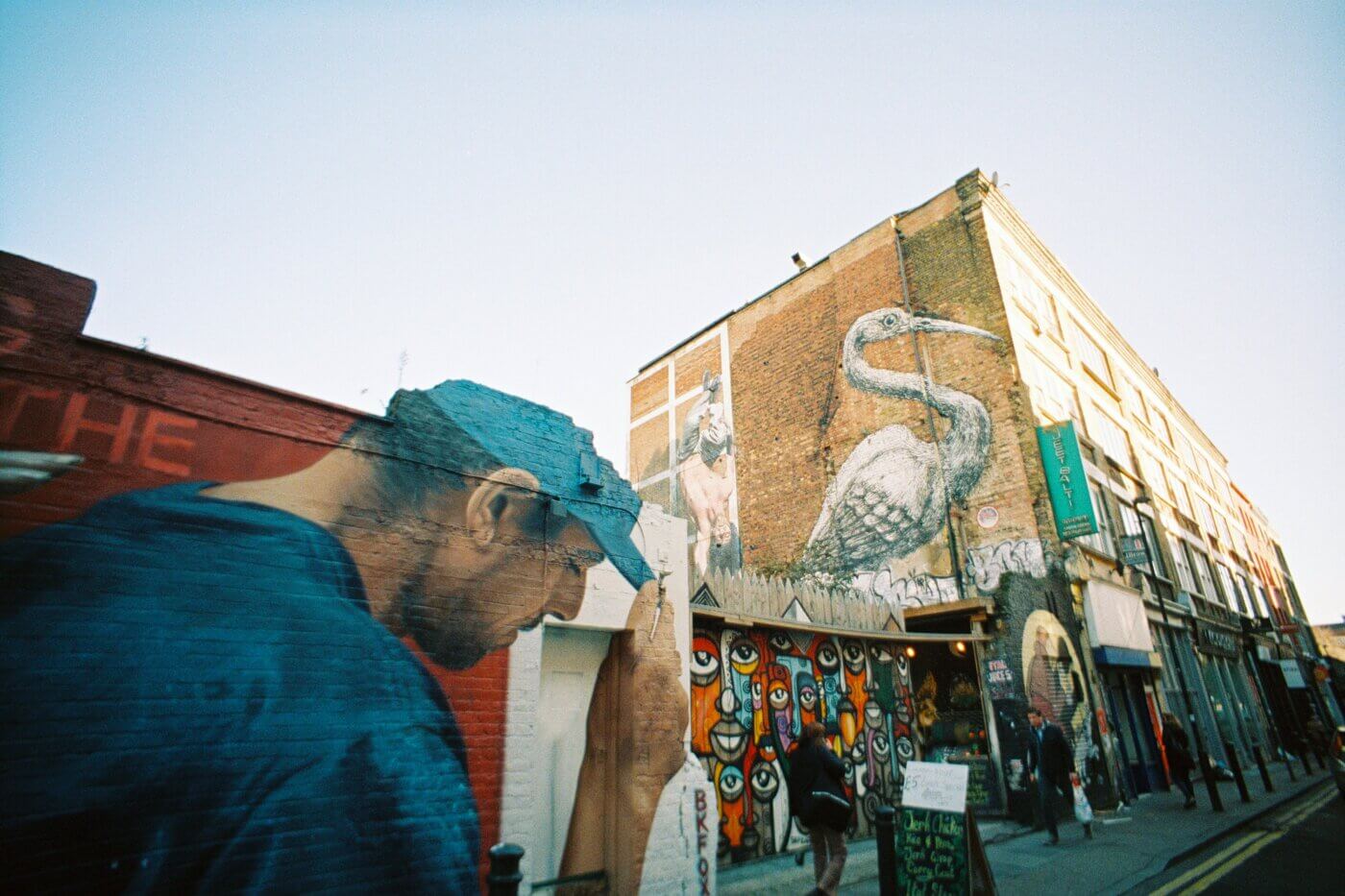 Shoreditch
Keep up the pace when you come to the end of Brick Lane, cause Shoreditch has even more to offer. Some recommended hotspots for funky garments:
Atika: 2 floors full of funky vintage finds, and new items made from upcycled vintage clothing.
Hunky Dory Vintage: Probably the cutest and most colorful vintage store in the area.
Rokit: There are more locations throughout the city, but the Shoreditch location is known to have the best stuff. Retro-oriented, the store also features some new collections of upcycled vintage items.
Spitalfields Market
At the large covered market hall in Spitalfields, there is no telling what you might come across. Browse through some of the cutting-edge clothing sellers among all the stalls with handmade gifts, home items, art, and food.
Portobello Road Market on Saturdays
In Notting Hill, Portobello Road has a very interesting offering of eclectic shops and stalls during any day of the week. However, Saturdays are when all the separate street markets simultaneously appear and the lively bustle can be felt. Think of unique (vintage) fashion and a lot of antiques.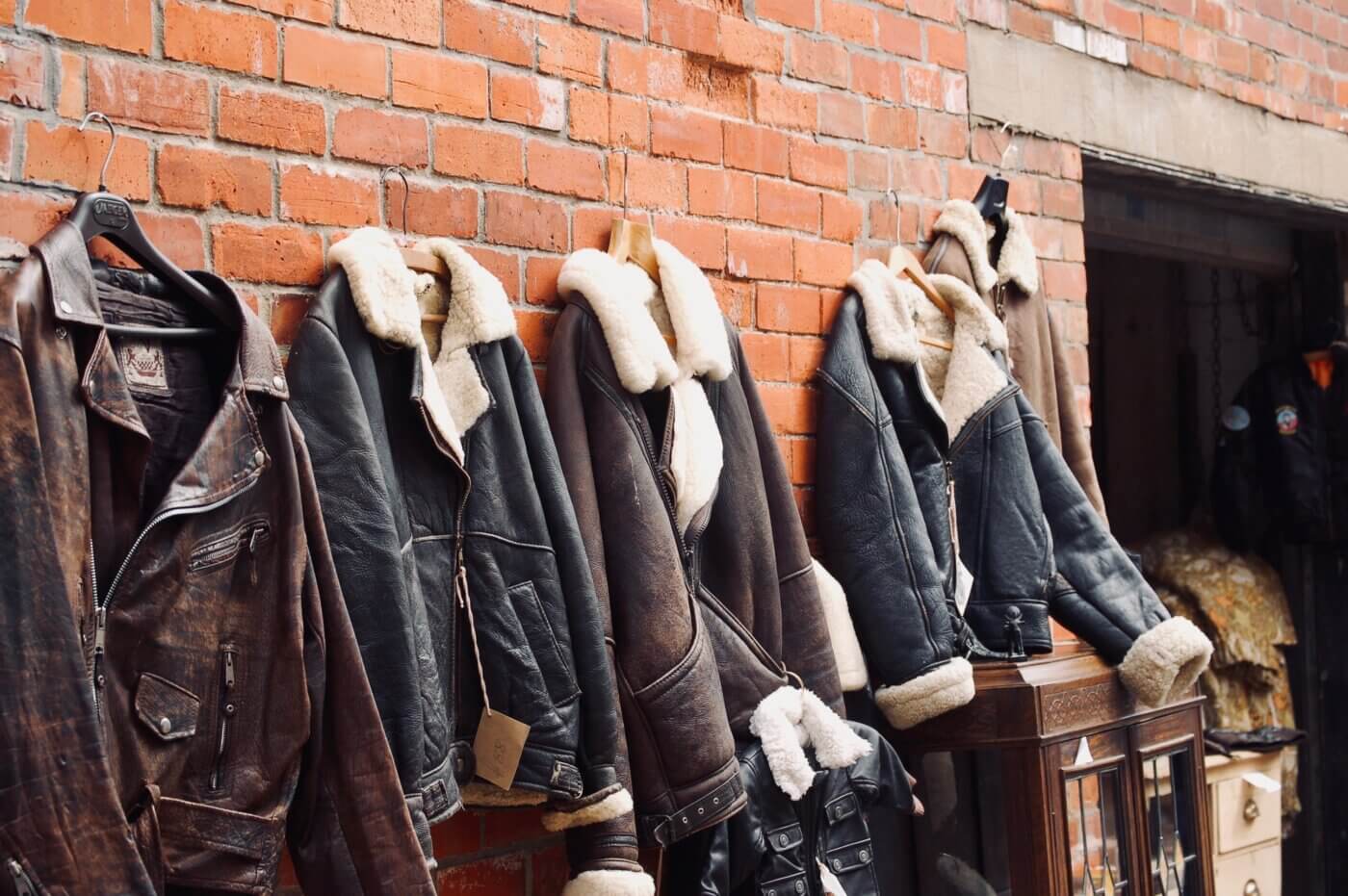 Columbia Road Flower Market on Sundays
The name says it all, Columbia Road Flower Market on Sundays is full of blooming flowers and plants. Only open on Sundays from 8am to 3pm, it's best to get there early to see it in all its colorful splendor. The street itself is lined with independent boutiques, some vintage clothing stores, antiques, and cute little delis.
Other fun things to do
Done shopping and belly full? There is still so much more to see and do around the city of London. Chinese New Year is celebrated in February, of which the events in London are normally the largest outside of Asia. However, the yearly parade and one-day festival are canceled this year due to covid. There are probably still some fun things going on in China Town though!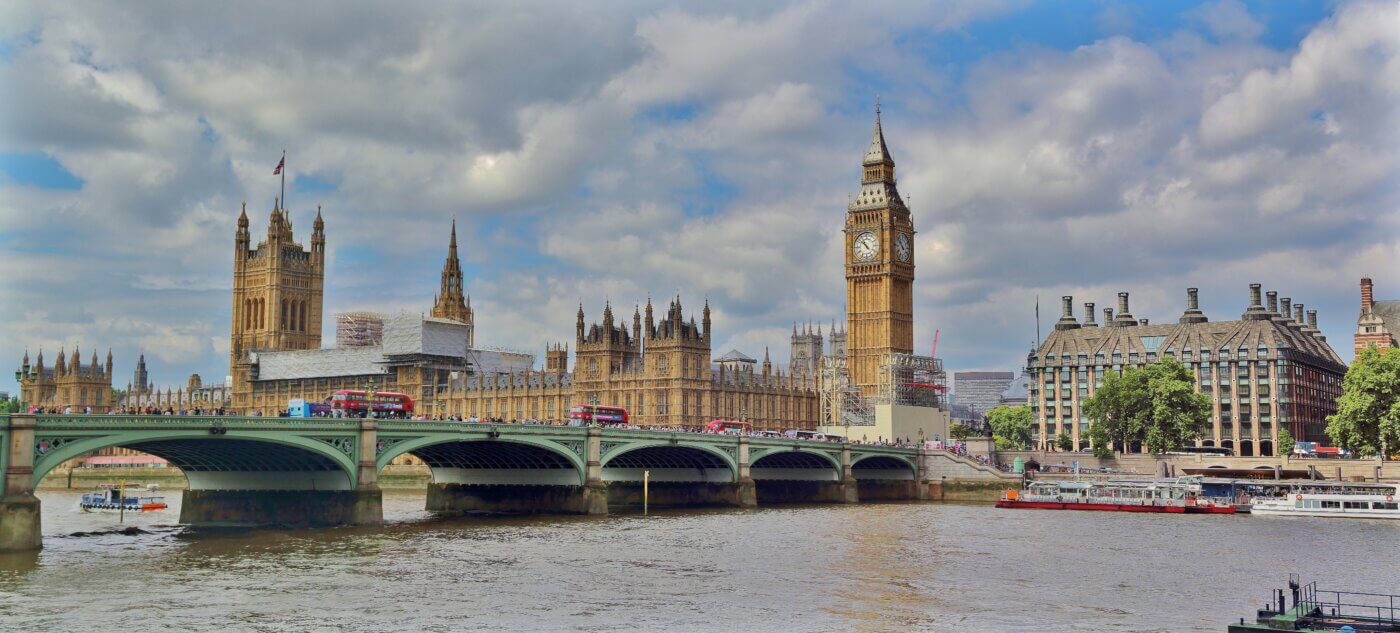 Big Ben
Nothing says welcome to London more than the view of Big Ben, so you might want to tick that off your list first of all. To get the most stunning view of this landmark, cross the River Thames at Westminster Bridge. The tower of Big Ben used to be open to visitors but is momentarily closed due to renovations.
London Eye
Another option would be to ride the London Eye, which gives you all the opportunity to discover London's impressive skyline, besides a view of Big Ben. The Eye used to be the largest Ferris wheel in the world (now the High Roller in Las Vegas) and the highest viewing point in London before The Shard opened its observation deck in 2013.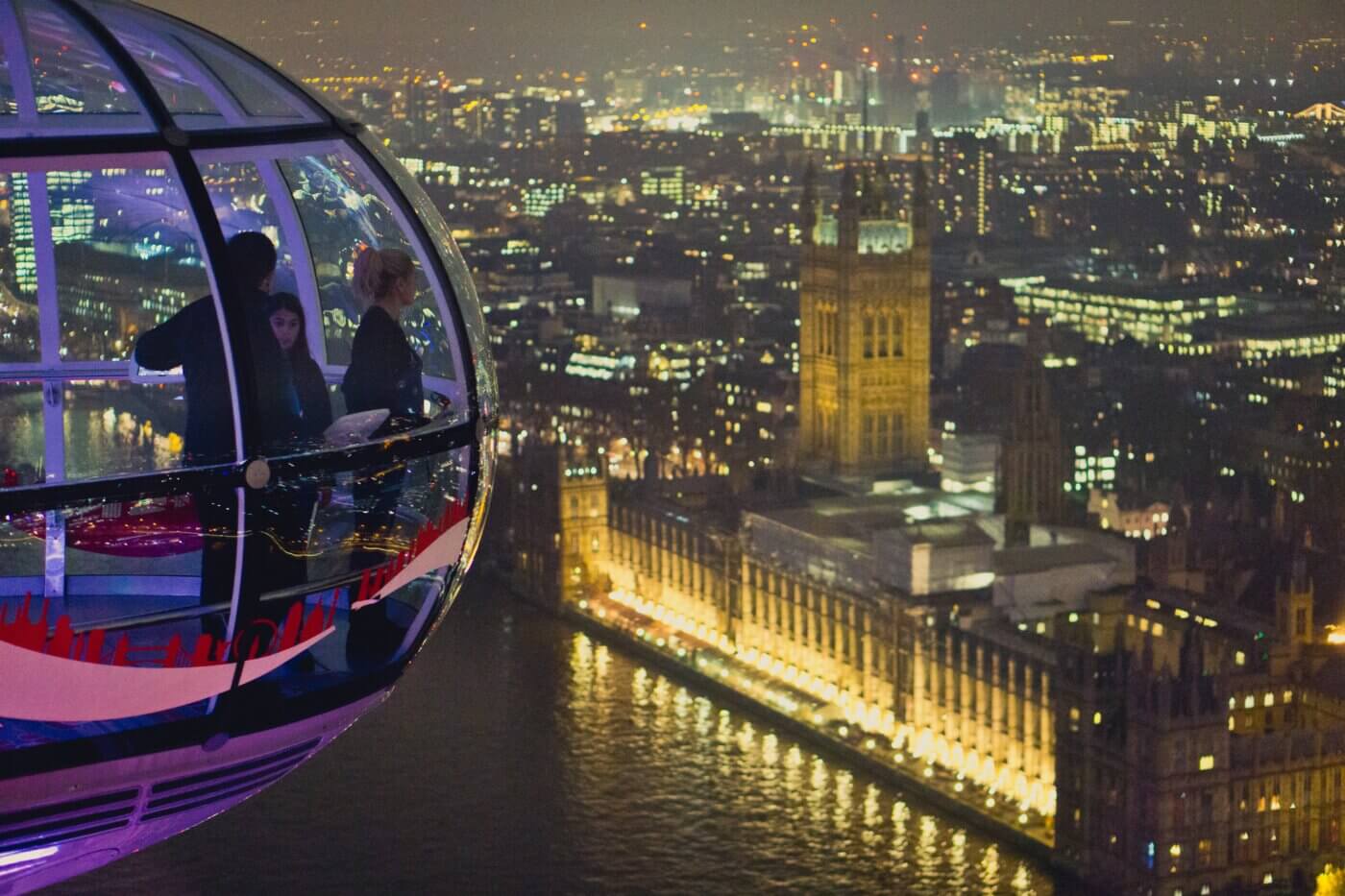 Stroll along the River Thames
It might sound crazy, but a nice winter walk can be delightful after a long party night. Just maintain a brisk pace to keep yourself warm. There are much more scenic areas along the Thames than just the one around Big Ben, and many more bridges that cross the river.
Head toward South Bank for some streetfood before embarking on your city hike along the South Bank walking path (also frequently named 'The Queens Walk'). If you have enough energy to complete the whole path, it will be totally worth it. You will pass all the famous bridges of London including Tower Bridge and London Bridge. The former is located opposite the Tower of London, a historic fortress you can visit, while the latter is conveniently located near Borough Market for more delicious streetfood and nice restaurants.
City Parks
There is absolutely no shortage of city parks in London, and they are all worth visiting for a walk at any time of the season. Some of the best recommended by our local community are Victoria Park (there are loads of pubs around there), London Fields Park, Hyde Park, St. James Park, Richmond Park, and Holland Park.
Kew Botanical Gardens
Find an agglomeration of green gardens from around the world at Kew Botanical Gardens. The place is huge and has various themed gardens, galleries, and libraries devoted to botany. Moreover, there is a magnificent indoor rainforest, victorian glasshouse, palm house, and tropical conservatory too.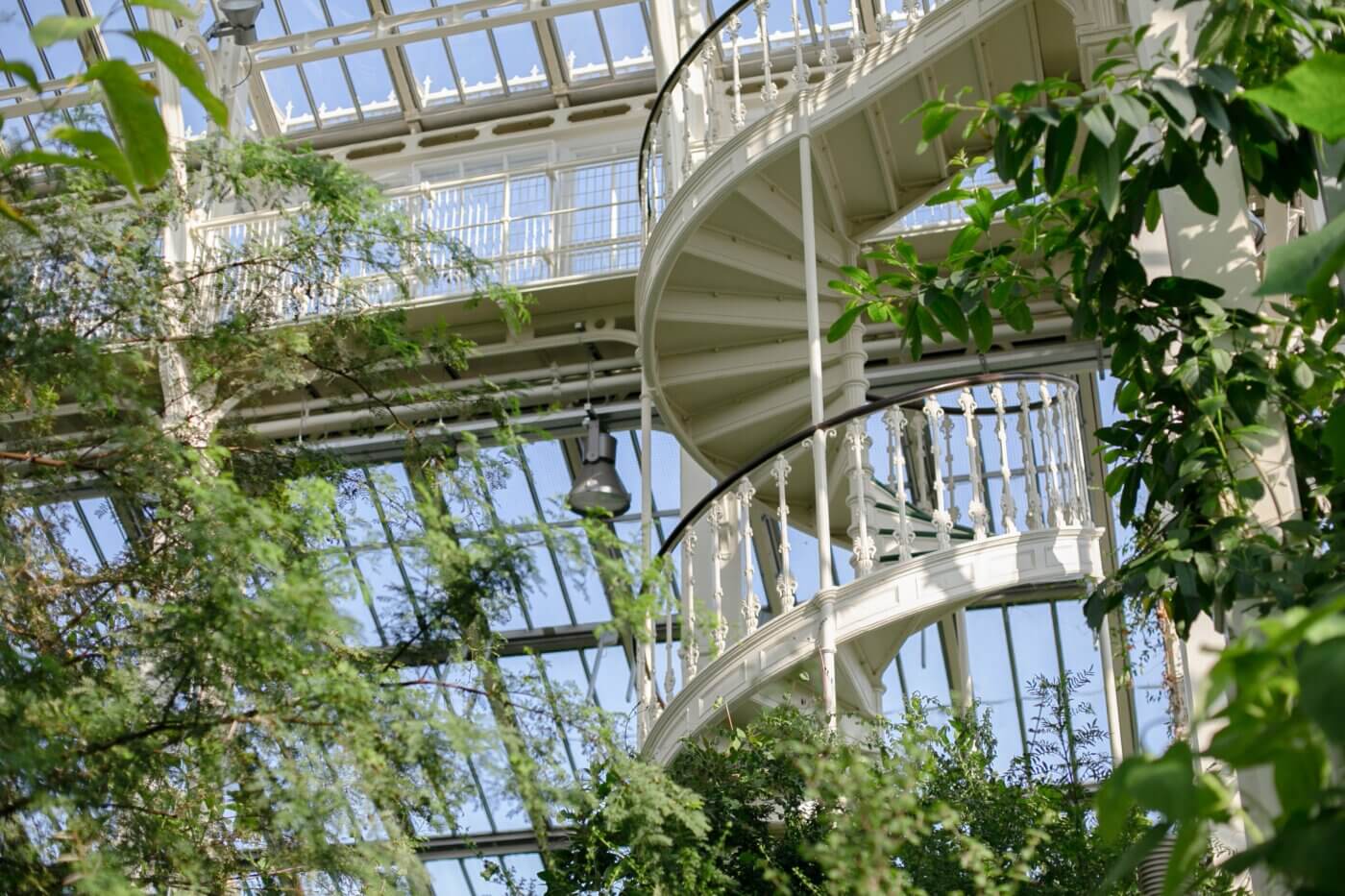 West End Musicals
Just like New York has Broadway, London has West End. Theater enthusiasts can have their pick of classic and modern musicals around this district, so sit back and be amazed! For example, Dirty Dancing the musical is on at the Dominion and there are many other theaters to check out.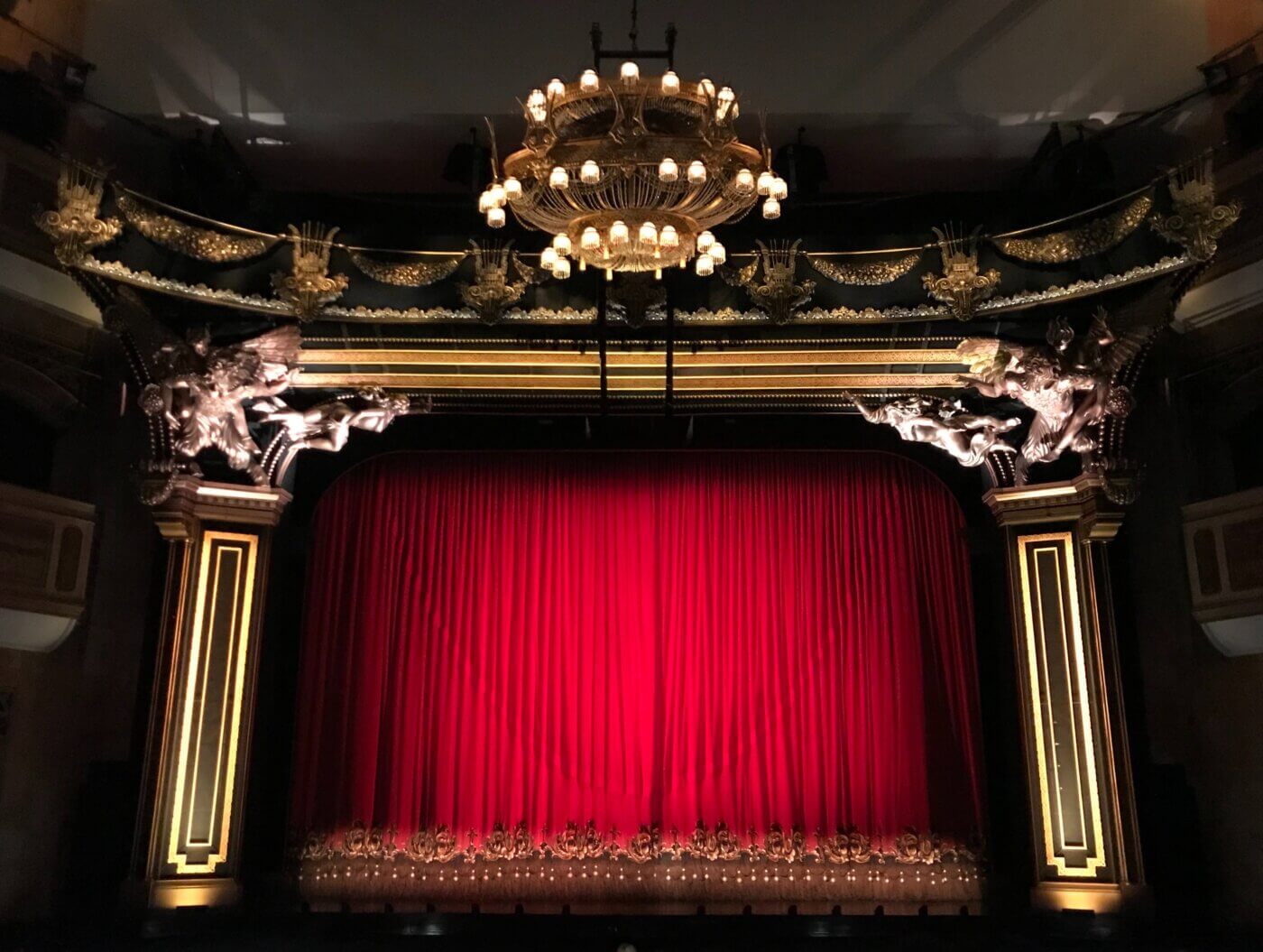 That's it for now angels!
If you know of anything else that should be on this list, please let us know.
Send your tips and recommendations to Joanna@thegardensofbabylon.com

---