What are the Benefits of Spiritual Retreats?
A quick online search for mindfulness retreats yields tens of thousands of hits. You will find yourself wading through a vast ocean of options, with locations spread across the globe. Even with absolutely no interest in spiritual retreats, you certainly must have heard of them. Reluctant to believe it's something for you, it might be hard to imagine the benefits you could gain from organized practices at a retreat.
Now that travel is still semi-restricted due to Covid-19, some of them have transformed into online retreats. Even harder to imagine the benefits eh? This article will tell you all about the hybrid online/offline retreats by The Temple of Babylon, what you can expect, and the benefits you will enjoy!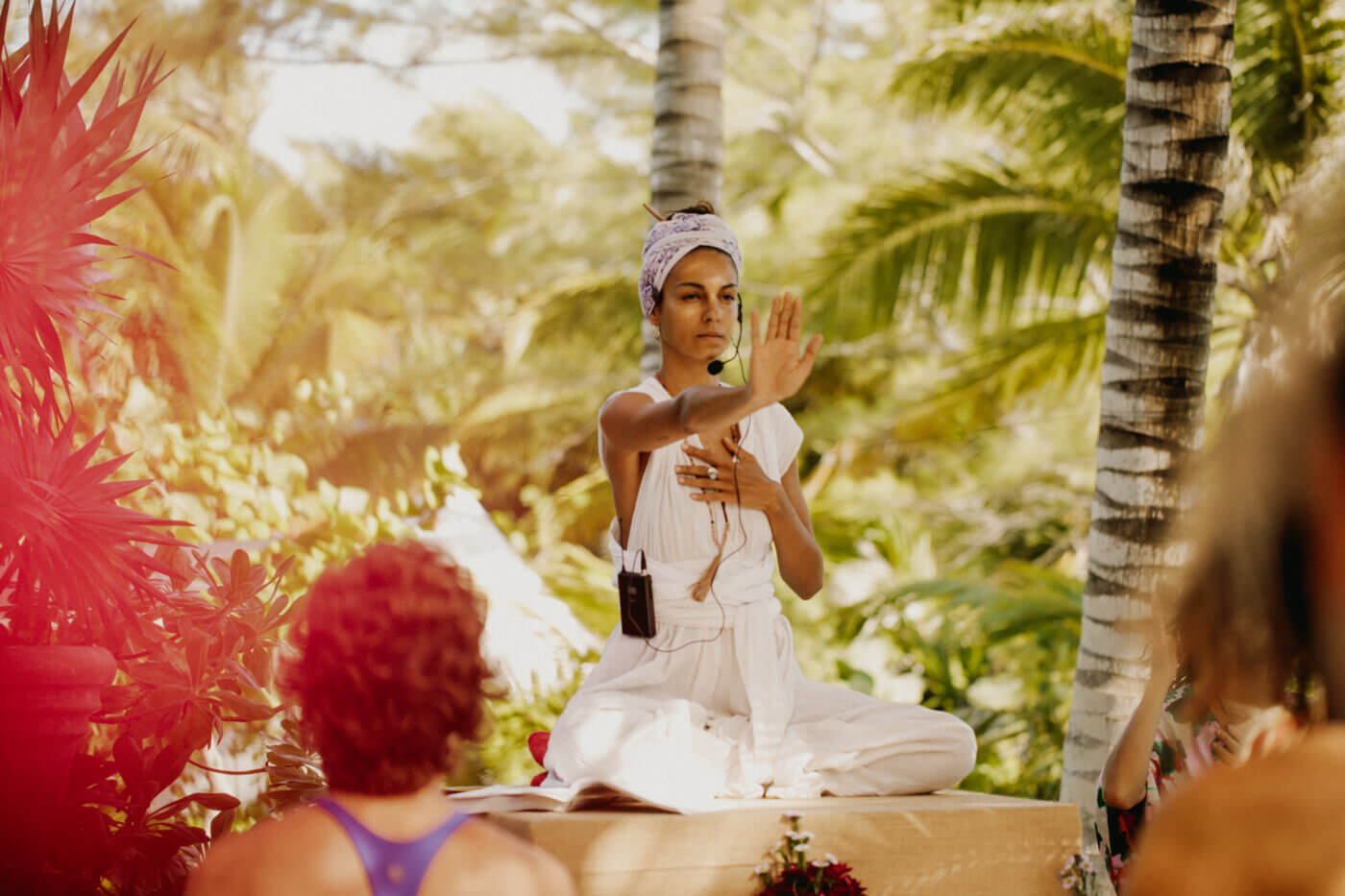 Sara Noury – Spiritual teacher The Temple of Babylon
What is a retreat exactly?
Before we go into detail, let's take a step back.
According to the dictionary, the definition of 'retreat' is:
Noun 1. An act of moving or withdrawing
This can describe the act of a military force moving back from the battleground, but also finds its origins closer to the context of a spiritual retreat in the history of the world's oldest religions.
In many religious communities, spiritual retreats in some shape or form have always played a huge role in deepening the connection one has with their god, beliefs, values, or principles. Sometimes this is done in complete solitude, while it can also be a communal experience. Furthermore, specific rituals are often involved such as meditation, prayer, yoga, or fasting.
Modern-day retreat organizers have recognized the benefits of this very intimate way of redirecting your focus. You can find a wide variety of themed retreats nowadays, such as spiritual healing retreats, yoga retreats, writing retreats, weight-loss retreats, couples therapy retreats, and many more.
What is the purpose of a retreat?
The purpose of a retreat is to offer a secluded environment that's completely different from your daily surroundings, receiving guidance in the area you wish to focus on.
This allows you to truly break away from your routine. Far away from all the distractions and responsibilities in your daily life. In this state of increased focus, you are able to devote yourself completely to your chosen goal.
Of course, the purpose of any retreat is made up of a whole set of benefits. But more about that later.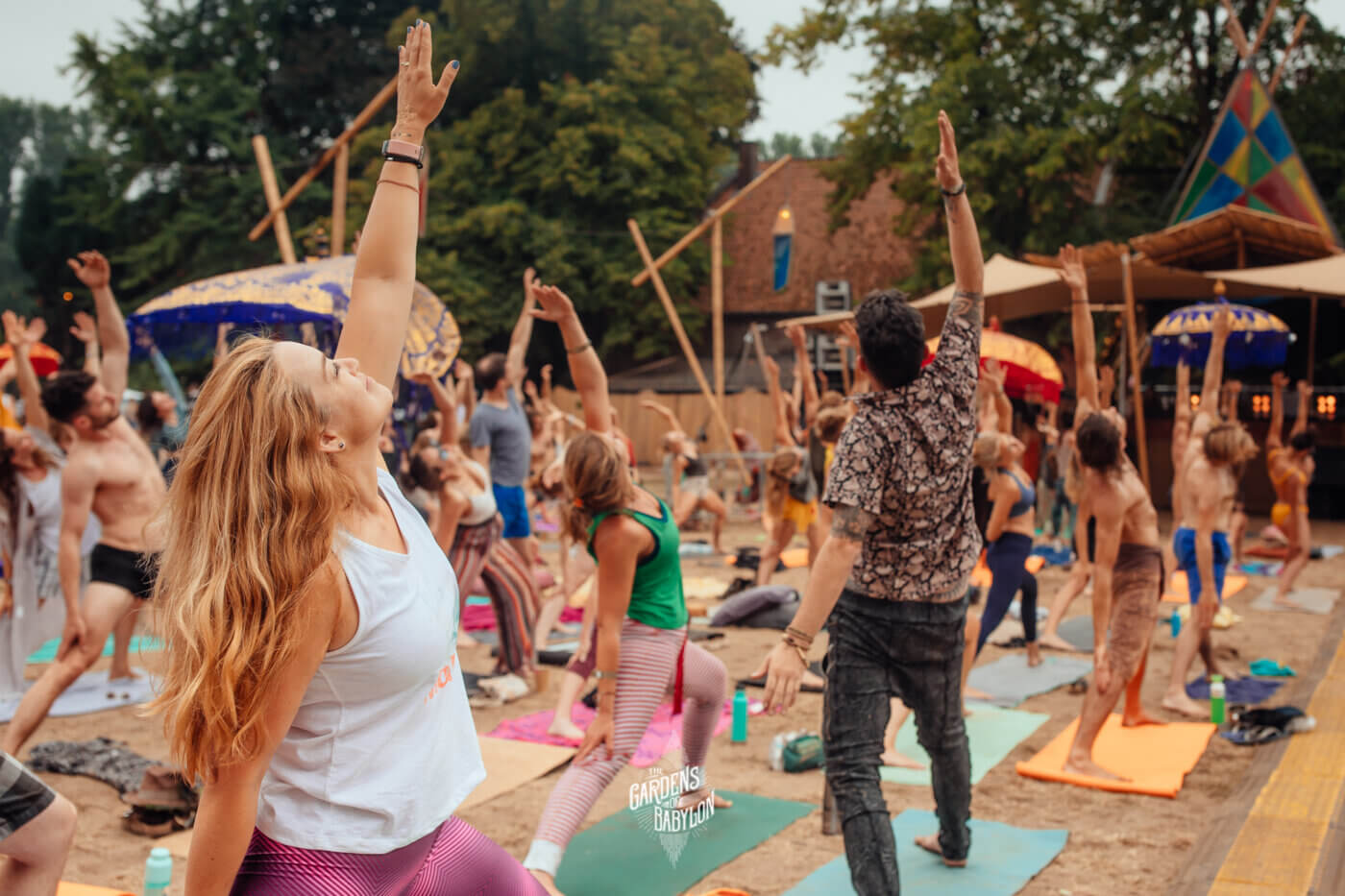 Yoga class at The Monastery festival, by The Temple of Babylon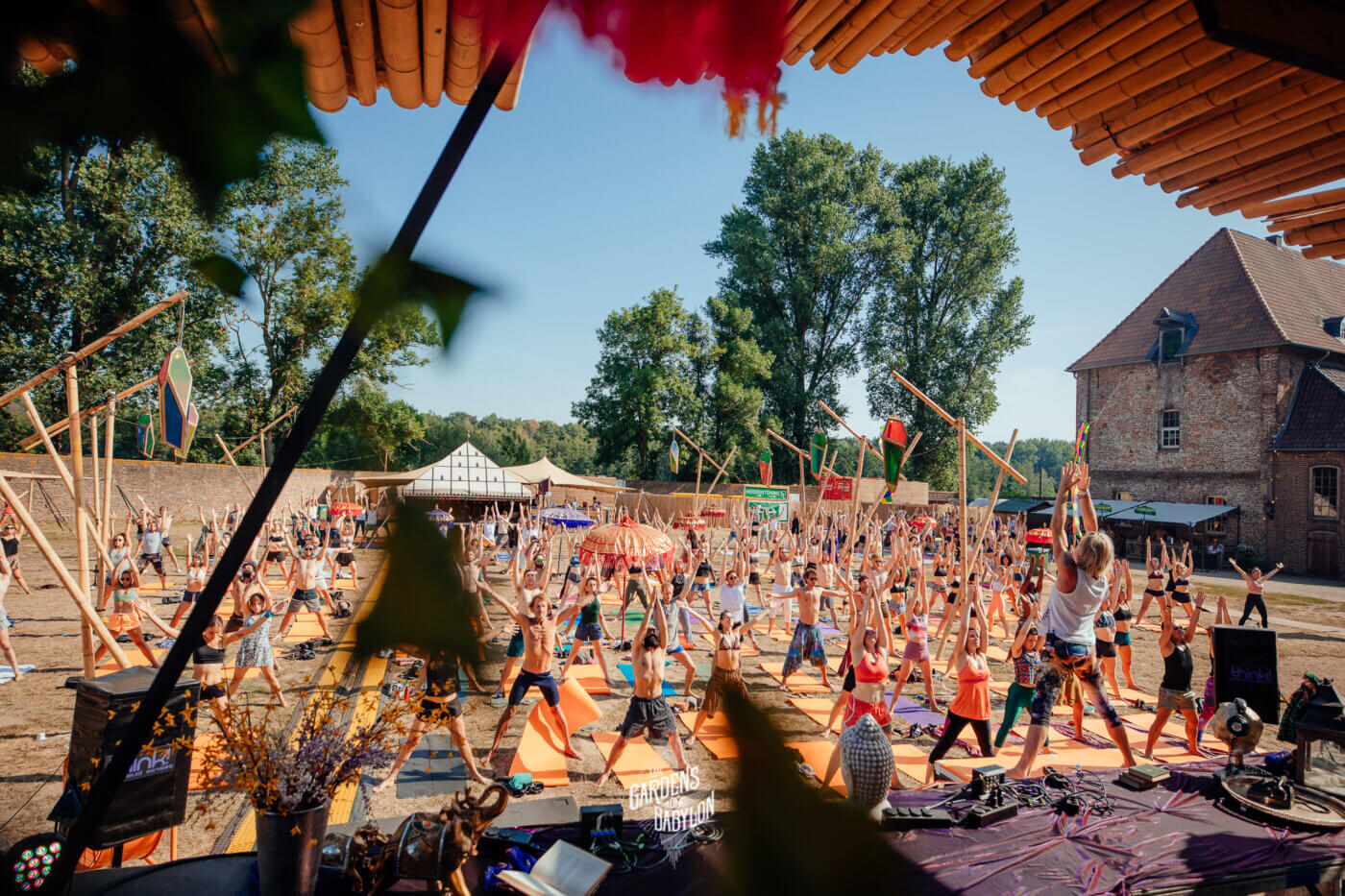 Yoga class by Hoyte de Ranitz at The Monastery festival, by The Temple of Babylon
The Temple of Babylon
What sets The Gardens of Babylon apart from other event organizations, is the role spirituality plays alongside the carefully curated musical lineup at our exciting dance parties. Since our very first event, we always start the evening with a guided meditation.
Why? We're not just organizing a party for you. We want to make sure you have a damn good one! To ensure you will enjoy a wild, but deeply conscious adventure, the meditation is meant to help you fully 'arrive' at the event.
It helps attendees to open their minds to an intensified experience of the rest of the night. The Temple of Babylon is the branch of our organization that facilitates and oversees the spiritual activities of each party.
Throughout the night, you may encounter sound healers, card readers, or massage therapists. During our 3-day festival The Monastery, the Temple of Babylon hosts the Spiritual Village. Here, festival guests enjoy a daily program of workshops.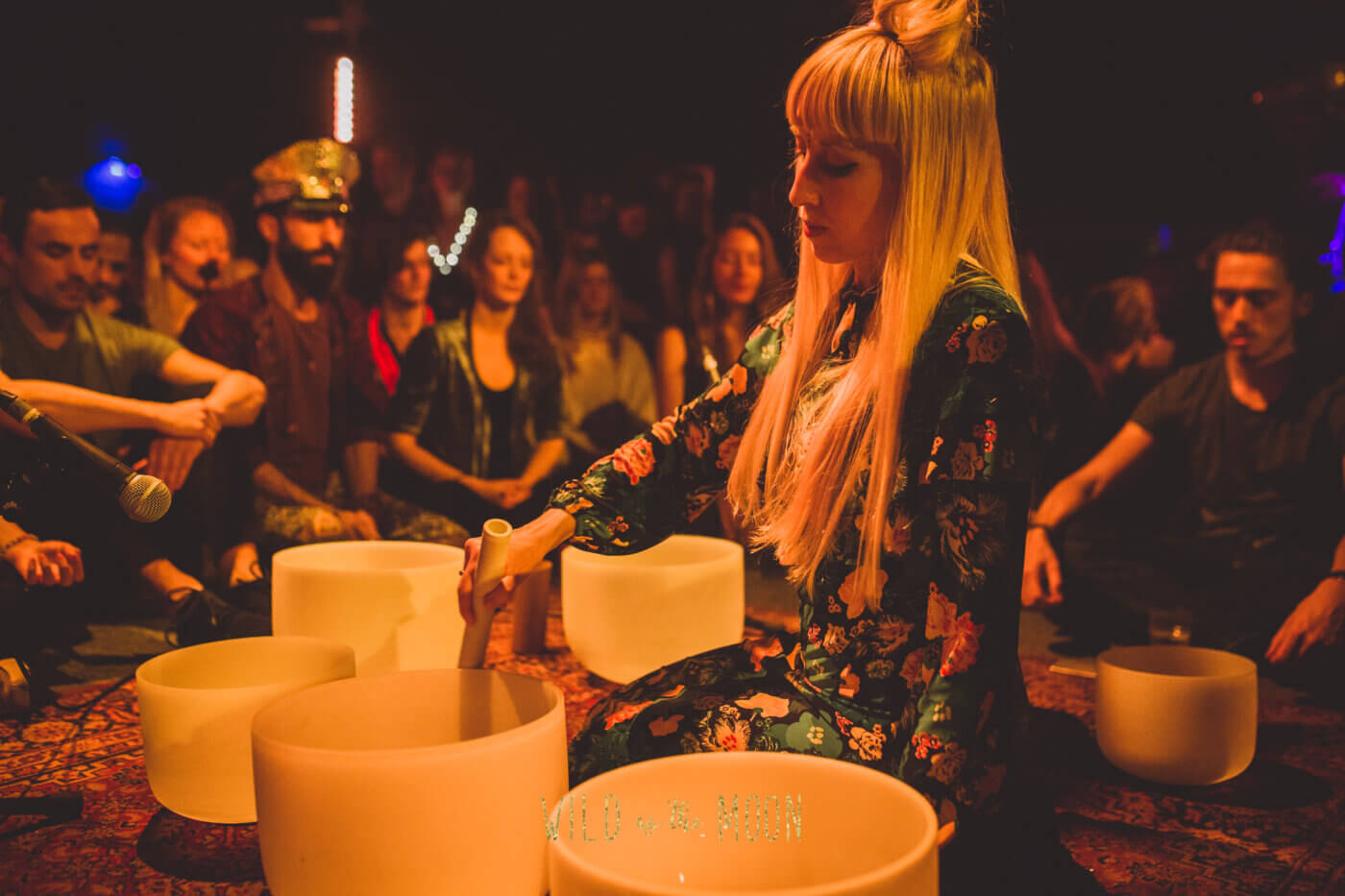 Stacey Griffin – Performing a sound healing session before a dance party by The Gardens of Babylon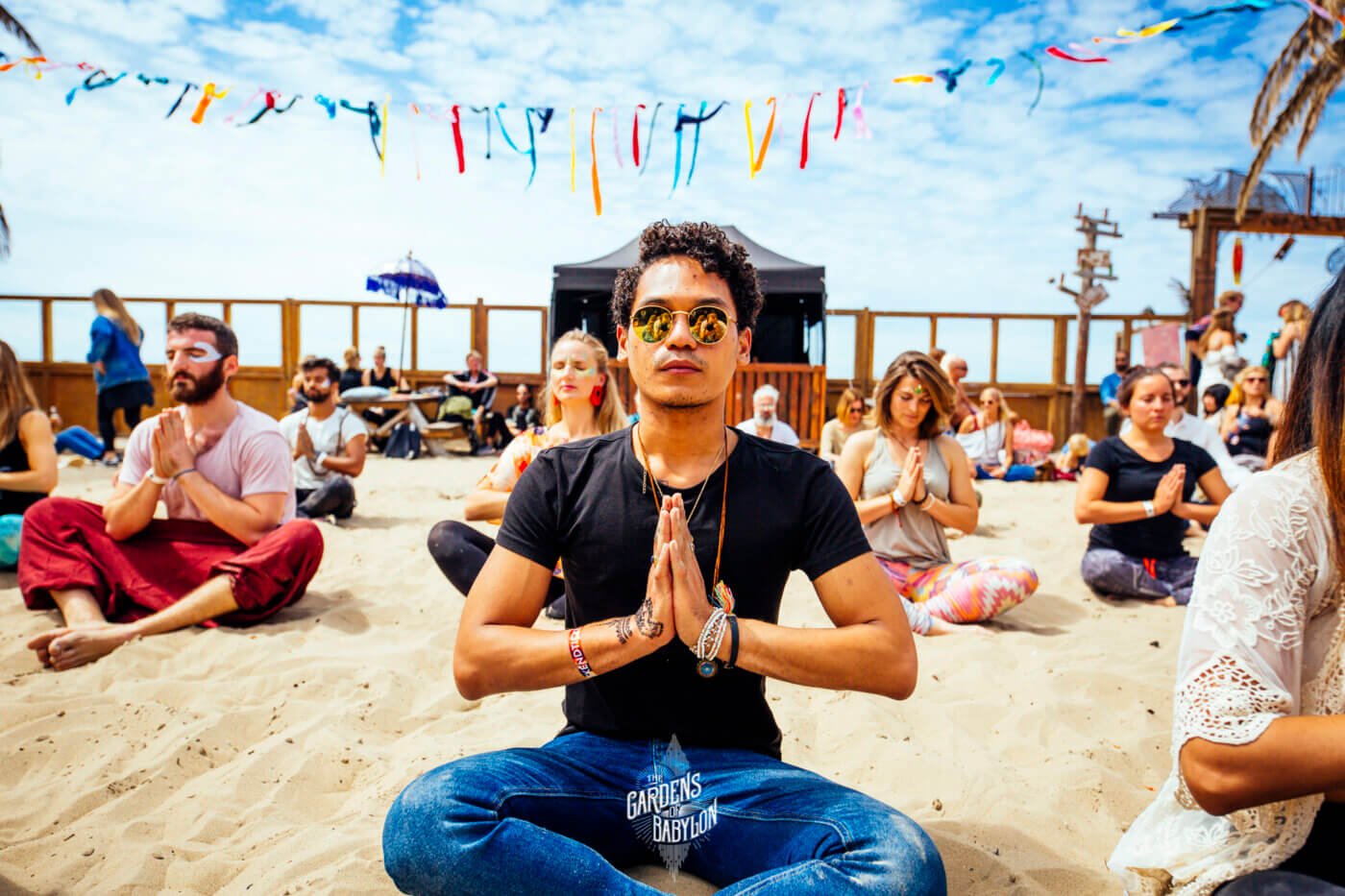 Meditation session before the party at The Dunes of Babylon
But the fun isn't limited to these events, as the Temple of Babylon also proudly hosts separate events in the form of transformational retreats. Often adhering to a seasonal theme, these weekend- or week-long retreats offer a wide variety of different workshops.
Types of workshops offered:
Yoga (various different types)
Meditation
Breathwork
Theta healing
Ecstatic dance
Full body workout
Tantra
Astrology
Crystal grid
Cooking
Nutritional health
Journalling
Storytelling
Vision boarding
Human design
Mantra singing
Sound healing
And much more.
Instead of focusing on one certain principle, which is often the case for retreats, the Temple of Babylon takes a much broader approach to expand your horizons. In contrast to the typical yoga wellness weekend or silent meditation retreat, we offer a mixture of classes that nourish the body, mind, and soul. Some of our newest offerings even include workshops about financial health and cryptocurrency.
For your convenience, different types of tickets are available for the retreats. Depending on the program, there are sometimes week passes, day passes, or single-class tickets for sale.
Our upcoming retreat welcomes you to New Eden, offering a package deal for a full weekend program including accommodation and food. Read more about the mind expanding Eyes that see the future… spring retreat here.

The effect of the pandemic
A complete change of scenery will really force you to step outside your natural habitat, escaping the daily grind. That's why a lot of people happily travel abroad for a retreat. Besides this, having a view of the mountains or tropical green surroundings is much more inspiring.
The crashing waves at Bonjuk Bay provided the perfect soothing background music during our retreat in Turkey, while the green hills between San Lorenzo and San Joan provided some rejuvenating fresh air during our retreat in Ibiza.
Unfortunately, the global pandemic still holds its grip on us. For those who are traveling again, some destinations are more of a challenge to enter than others. Other people might still feel safer staying in their homes. However, this causes loneliness and higher levels of stress for many. The need to socially connect and reflect has become even greater. Even with travel restrictions all over the globe, we are inventive enough to find ways around this.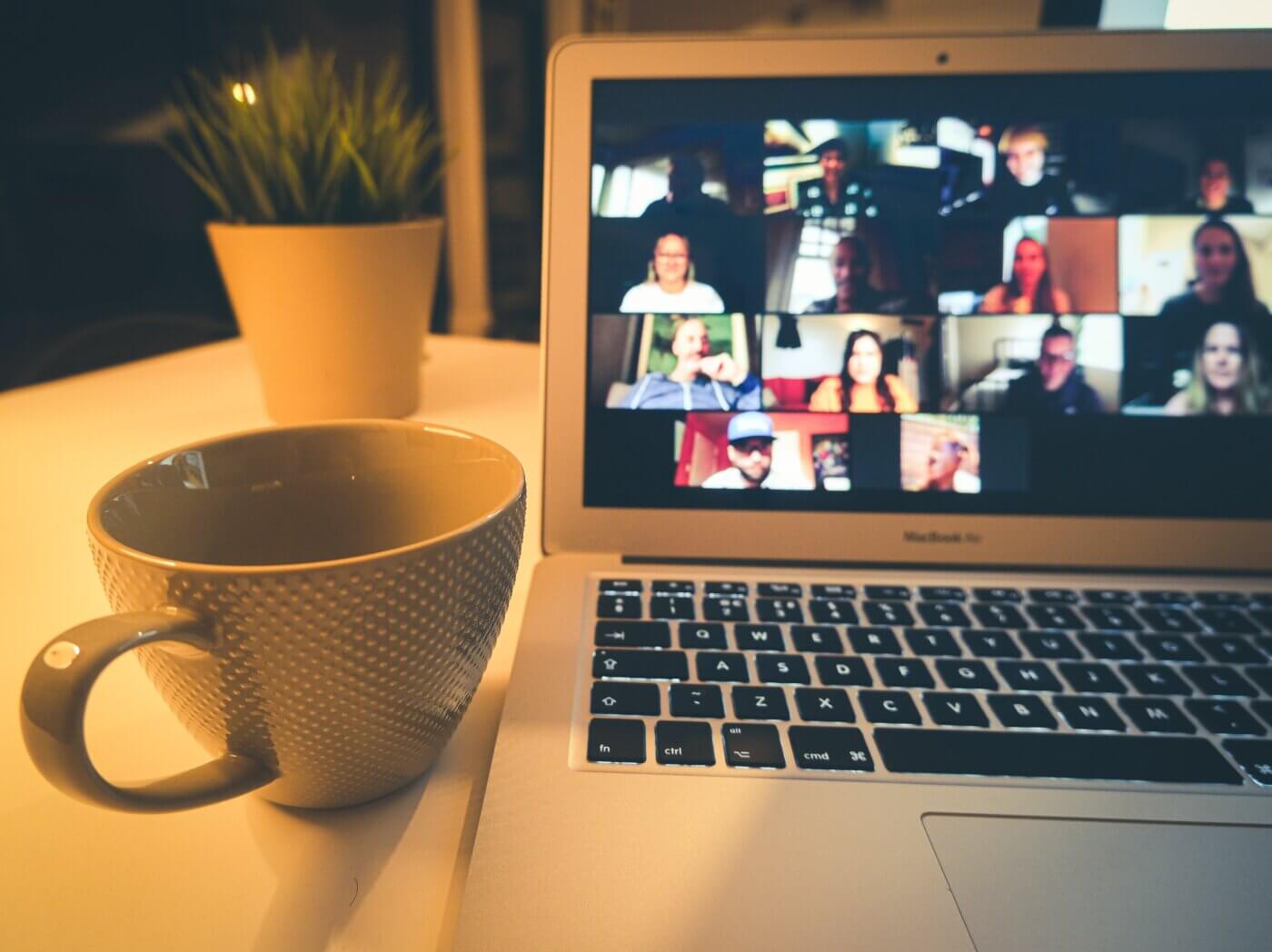 Online/Offline retreats
Just like working from home has become the norm, we have shifted our spiritual retreats to the online world too. Some of them are even hybrid events, with participants being welcomed at a physical location while others join online.
There are some practical measures we take in order to enhance the online experience of our virtual retreats. We realize the virtual aspect might make some people feel less 'connected' to the group.
For this reason, we give online participants recommendations for how to set up a designated 'retreat' area in their homes. We also plan regular group meetings in between classes just to connect and reflect on each other's experiences during the retreat.
Whether you are joining a class during one of our dance events, a special retreat location, or from the comfort of your home, it's an opportunity to meet and connect with people from the Gardens of Babylon community from all over the world.

What are the benefits of spiritual retreats?
By now, you probably catch our drift. An important part of the experience is learning about different spiritual teachings, while connecting with like-minded people. But that's only the tip of the iceberg. If you weren't convinced already, here are # reasons why you should go to a retreat!
#1 Increased self-awareness
We hate to admit it, but there are very few people around whom we are completely ourselves. May it be because of insecurities, fear, awkwardness, bashfulness, ego, or cultural conditioning, we constantly gauge how we are perceived by others. This has a huge influence on the way we carry ourselves.
In an environment where you feel free of judgment, you will be able to connect to your true self. This may result in surprising revelations of self-awareness. Realizing why you have fallen into certain habits for example, or what you really want in life.
#2 To deal with emotional pain and trauma
Working on self-awareness goes hand in hand with other benefits. It also helps you deal with emotional pain by coming to the realization of what is causing it.
Traveling even deeper into the self, you might be able to deal with some intimidating inner demons. Even classes that seem more physical can do wonders here. Whether this helps to give the pain a place or facing it head-on, (childhood) trauma's can be worked through in many ways.
#3 To become more skilled in a certain area
A common reason why people go to retreats is to become more capable or skilled in a certain area. Indulging in a competence such as writing, any type of physical activity, or creative feat will definitely increase your proficiency a lot faster than usual.
First of all, there is a lot to be learned from skilled teachers that specialize in a craft. Plus, in a state of increased focus, your mind is much more open to receiving information, while your body is much calmer and controlled during physical activities.
It typically takes much longer to perfect your forward fold during yoga once a week, compared to a week-long daily immersion into the craft. This also goes for those who fail when they occasionally try to meditate. It might take a day or two, three to really settle into a silent meditation retreat and break those psychological restraints. But committing to multiple days will increase your chances of success.
#4 Stress relief
Often people with busy jobs or households feel the need to escape the pressure they're under by recharging at a weekend retreat.
No matter how much you love your job or lifestyle, living up to a fast-paced rhythm puts a strain on your well-being over time. On the other hand, a very continuous routine can get very boring sometimes, dulling down your overall mood and happiness.
Breaking the usual pattern will help you feel rejuvenated and energized.
#5 New perspectives
Burdened with a tough decision to make, or dealing with a problem you just don't know how to fix? When we get stuck in our limited line of thinking, we need to open ourselves up to new perspectives.
Decision-making aside, we sometimes don't even realize why we believe what we believe, feel what we feel, or do what we do. Taking a step back, we are able to look at things objectively. Returning to your everyday life with a new set of eyes, seeing it from a different point of view can be so transformative.
The combination of new surroundings + new consciousness = the perfect recipe for a total mind reset; an awakening to fresh perspectives.
#6 To boost creative thinking
Note that new perspectives come with a bunch of welcome side-effects!
Thinking outside of the box is the key to new innovative ideas and solutions to problems. But it's not that easy. Even those with the most creative minds can feel uninspired and run out of ideas now and then.
New perspectives give you a very much-needed boost in critical thinking, problem-solving, and creativity.
#7 Health issues
If you have particular health conditions you can't seem to find satisfactory treatment for, you might be overlooking all the available options. Physical complaints often turn out not to be physical at all.
There are many specialized retreats that focus on the correlation between physical and mental health, alternative healing, and body and mind fitness. If you feel like you have tried all else, you can always give it a shot.
Please note that we are not encouraging the practice of alternative healing over traditional medicine. The first step in seeking medical advice is consulting with your GP, with full autonomy over your further decisions.
#8 To free yourself from responsibilities
The first thought that comes to mind when you need a rest: I need a vacation!
But vacay's still come with semi-stressful responsibilities such as planning activities, looking up directions, arranging transportation, waiting in lines, deciding where to go for dinner, and so on.
If you're really looking for total relaxation, another great thing about retreats is that everything is pre-arranged for you. All you need to do is show up at the location, where everything you need is at your fingertips.
#9 To heal relationships
We've all heard of couples therapy, or even family therapy perhaps. Talking with a professional about how to heal your relationships on a regular basis can unleash a long retrospective process into where it went wrong.
If you want to speed up this process, you can also choose to go for the total dive-in. Spending multiple days at a counseling retreat together, perhaps with interactive exercises and assignments, might bring you to a breakthrough much sooner.
It could also be an option for those who are not keen on weekly therapy sessions, but want to give it a proper try at least once.
#10 To challenge yourself
Still can't relate to any of the benefits? If none of the above reasons appeal to you, consider visiting a retreat as a personal challenge.
Opening up to new things isn't easy. You are pushing your boundaries and extending your horizons by doing so.
Having a purpose or goal is not always necessary. Feeling like a fish out of water at a spiritual retreat triggers plenty of opportunities for personal growth. Thanks to low expectations, in ways you never would have dreamt of!
Find out more about the Temple of Babylon
Read the story behind the Gardens of Babylon
Discover the Global Showcases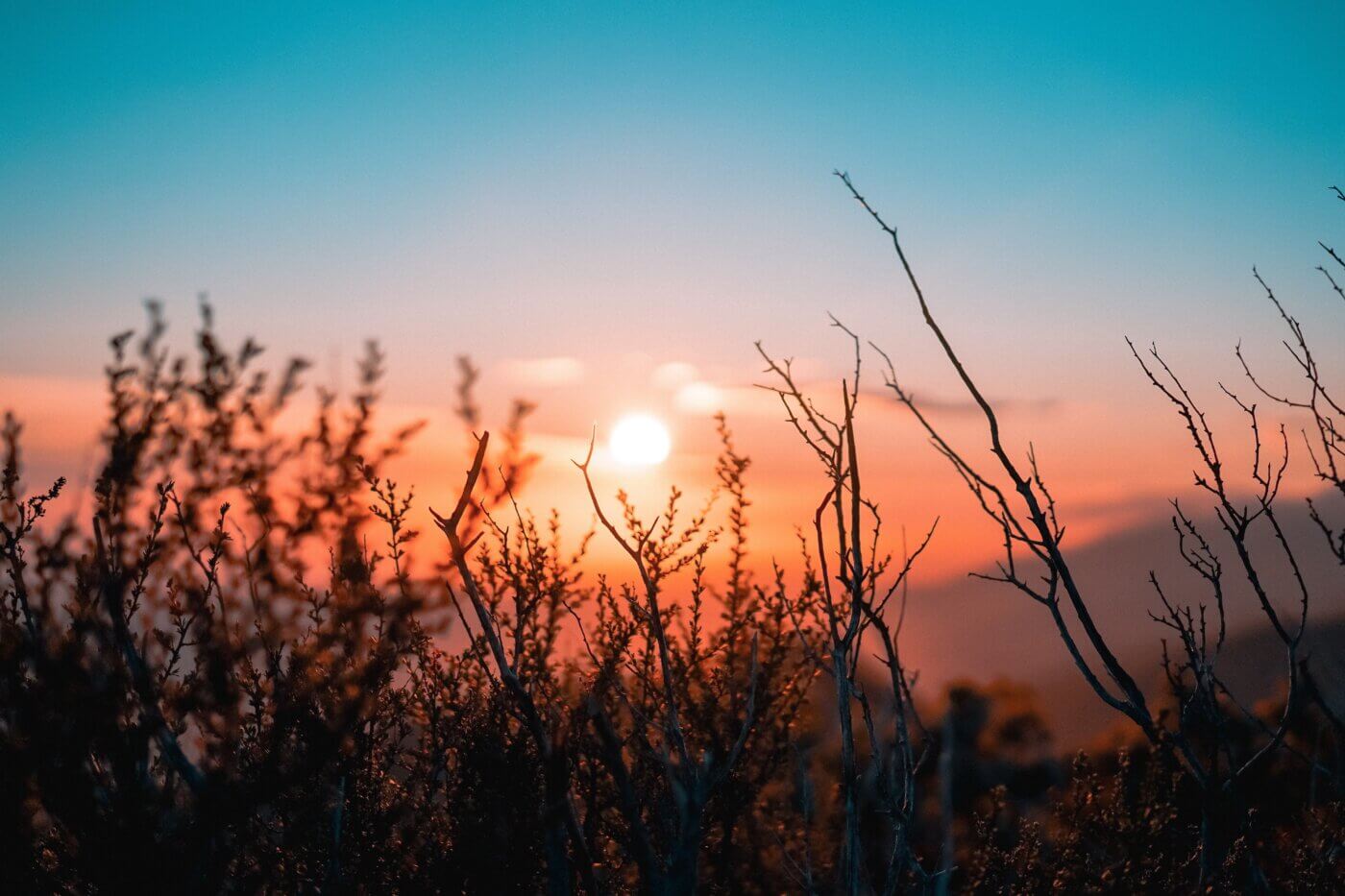 ---