Welcome to Basel, Switzerland
Are you planning to join us for our next event in Basel? Each of the five mind-blowing editions since the first in 2019 attracted a fabulous mixed crowd of locals and traveling family members. Whether you are joining for the first time or consider yourself a regular, tips and recommendations from the family will always come in handy. Here is everything you need to know about what to do and what to see during your visit. Welcome to Basel, Switzerland!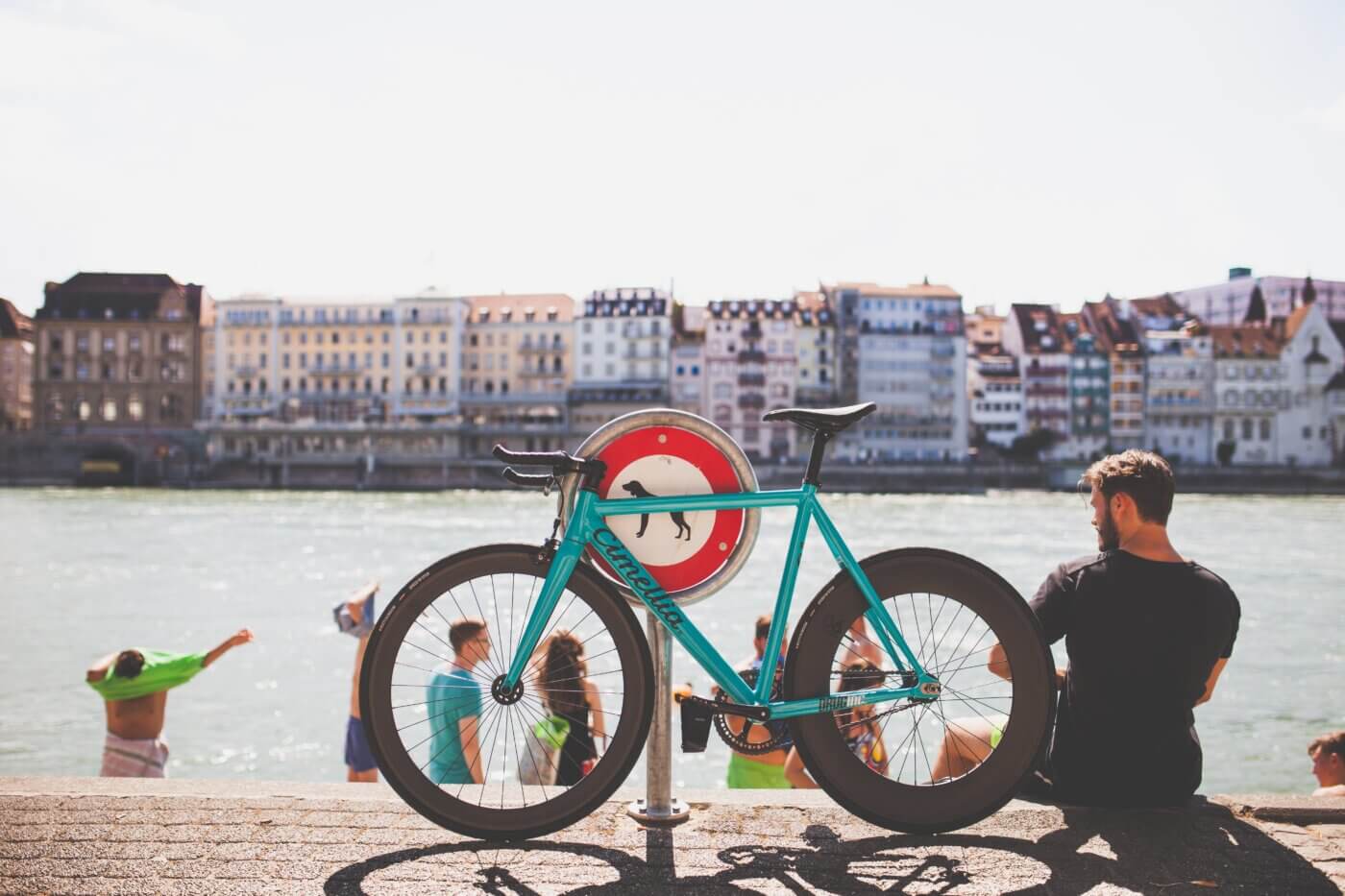 About Basel
Basel is located in the northwest of Switzerland, a charming city on the banks of the Rhine river. With approximately 175,000 inhabitants, it's the third most populated city of Switzerland.
Home to club Das Viertel, TGOB has already dazzled the dancefloors of the rooftop Viertel_Dach and indoor Viertel_Klub venue five times before. We have no doubt that this upcoming edition will be any different! With the likes of Monolink, Be Svendsen and Amine K performing magic at the decks, most of us just dance the whole day and night away without any time left to explore Basel. Which makes total sense of course!
However, if you manage to get up after a few hours' recharge, or stay an extra day to fully recover, there are actually quite a few fun things to do in the city. For one, the Internationally renowned Art Basel fair will be held during the weekend of our upcoming edition. There is a lot more to be discovered though.
Some practical information first
Before we dive into all the great tips and recommendations from our family members, we will provide you with some important info first.
Covid-19 restrictions
The global pandemic has had us in a chokehold for a long time, and while restrictions seem to be loosening slowly, there are still some measures in place.
To travel into Switzerland, you must be able to provide proof of vaccination, recent recovery from Covid-19, or a negative test. Make sure you check the details here, and get your documents in order in a timely manner.
Take your mask with you wherever you go, as you might be denied entry in some places otherwise. At our event, you can take your mask off once inside, but at the door you will have to show either a certificate of:
– Negative rapid test
– Negative PCR-test
– Recovered from COVID
– Fully vaccinated
Access only with Swiss or EU Covid certificate and a personal ID. For everybody without a certificate, we offer rapid tests for free in front of the club starting at 13:30 (so everybody can make it on time to the opening ceremony at 15:00). Please bring a valid ID and health insurance card.
Those who have a foreign vaccination certificate can go to the Basel vaccination center (Messepl. 21, 4000 Basel) to get a Swiss certificate.
Opening hours: Mon – Fri 09:00 – 17:00 and Sat: 10:00 – 16:00
Transportation
For most people, the fastest way to travel to Basel is by airplane. If you do, remember to pay attention to which exit you use at Basel-Mulhouse-Freiburg Airport. It can be exited to three different countries: France, Germany, and Switzerland. You need to get to the Swiss side of course.
Yet, we recommend you to take a train or drive as it is more environmentally friendly. Besides this, you will enjoy amazing views of your surroundings along the way, and won't have to worry so much about your luggage situation ;-). Ask around about other community members who are driving, you might be able to hitch a ride. Join our Whatsapp group to access the shared rides and sleeps sheet.
Upon checking into a hotel, you will receive a BaselCard. This pass grants discounts on various attractions while allowing you to use public transportation around the city for free. Click here for more information.
Accommodation
Once again, be sure to join our Whatsapp group to connect with other community members and access the shared rides and sleeps sheet. Some Basel locals might be able to host you, and some community members might be looking for others to share their Airbnb/apartment with.
Obviously, accommodations of all types and price ranges can be found on websites such as Airbnb, Booking, and Trivago. One of our favorites in the affordable price range is Basel Skyline Penthouse Apartments, which has comfortable apartments for 2-5 people.
Art Basel
Born in Basel, the famous contemporary art fair known as Art Basel now also hosts fairs in Hong Kong and Miami Beach. Modern art exhibitions of a high caliber are on display here, connecting artists with collectors and art enthusiasts. Does art make your heart sing? Then you are in luck! On the weekend of our event, Art Basel's 2021 show is held from September 24th to 26th. Get more information and tickets here.
Art Museums
Besides the temporary art fest mentioned above, Basel is also home to some of the most interesting art museums. There is the Museum Tinguely, where the works of Swiss artist Jean Tinguely are on display. Then there is also Kunstmuseum Basel, Vitra Design Museum, and Fondation Beyeler, of which the buildings are already a work of art.
Other honorable mentions are:
– Kunsthalle Basel
– Museum der Kulturen Basel
– Historisches Museum Basel
Food and drinks
If you have tavelled by train and feel hungry upon arrival, just walk all the way to the back of the station to find cozy restaurant Lora. The abode with chestnut wood interior and green palm plants offers delicious pizzas, salads, sandwiches, and other foods to dine in on or take away.
Lounge area at Lora restaurant
Vegan foodies have an absolute favorite in downtown Basel, buffet restaurant Tibits. Scoop up as much tasty vegan and vegetarian food as your belly desires, and pay according to the weight of your plate at the register.
Cantina Don Camillo is a local favorite with International cuisine and great vegan/vegetarian options too. If you want to dine here, be sure to make a reservation as it's usually very busy on the weekends.
Another local favorite is urban hotspot Ufer7, which has a comfy outdoor terrace and lots of regional Swiss specialties on the menu. If you are visiting during the colder months, their cheese fondue is a must!
If you really want to wine & dine, Acqua is the place to be. This unique establishment in a former water plant is where urban lifestyle meets la dolce vita Italia. Tuck into the delectable Italian cuisine for lunch or dinner or discover the extensive wine menu in the cozy lounge/bar.
During good weather, there are a bunch of cool open-air spots along the Rhine where you can have a drink or a bite while enjoying the sun. Most of them are quite close to each other, so if there is no space on one terrace, just continue walking to the next.
– Landestelle has a spacious terrace right on the banks of the Rhine river.
– Sommerresidenz /Patschifig/Hafechäs is a collection of open-air bars and food vendors located in an industrial area nearby. There are several (rooftop) terraces, lots of quirky art, and funky lounge areas with campfires. Sometimes there is even live music.
– Sandoase is a large city beach bar where you can take off your shoes and dig your feet into the sand on ground level, or enjoy a panoramic view of your surroundings on the rooftop. Try out their cocktails and yummy flammkuchen! During the autumn and winter months, this place is transformed into Winterdorf.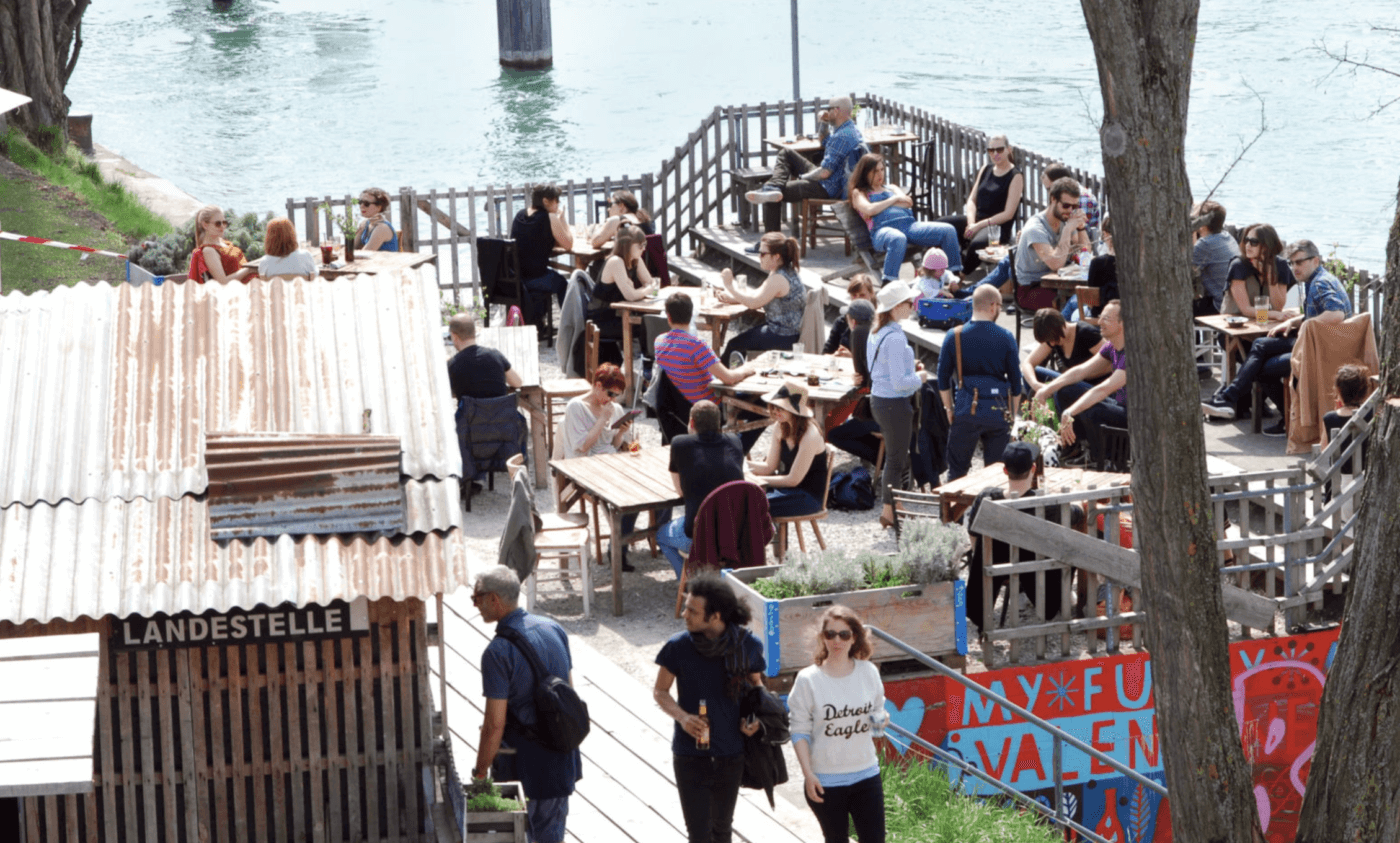 Terrace at Landestelle
Other honorable mentions:
– Deck57
– Quarterdeck
– Marina Basel
On average, food and drinks are more expensive compared to the Netherlands and most other countries our community is traveling from. What can we really say other than: welcome to Basel, Switzerland! This also goes for groceries from supermarkets in this city. To save money, bring some nutritious essentials with you from back home.
Some of our family members are known to hop on trams from Basel center taking them just over the border in France or Germany (tram lines 3 and 8) where groceries and restaurants are much cheaper. Keep in mind that your BaselCard isn't valid outside of Switzerland though, you will need a continuation ticket to cross the border (available at all green ticket machines in Basel).
Other fun things to do
There are a lot of fun things to do in Basel. A walk through the city center with its distinctive architecture and picturesque little winding streets is definitely worth it if it's your first time here.
Swimming
When temperatures are in the higher range, a lot of people love to cool off by swimming in the Rhine. The tide can be quite strong though, so it's only recommended for good swimmers. Behind the Tinguely Museum is a popular spot to wade into the water, while some take the bus to the edge of the city to jump into the river there and float all the way back.
You can buy waterproof bags all over town, to take your belongings with you when you swim. At the same time, these inflatable bags function as a floating device to hold on to. The most popular one is known as the Wickelfisch bag (fish bag), and comes in different sizes and colors.
Besides riverside swimming, it's pretty common to see people jumping into city fountains in the summer. Apparently this is totally allowed!
Located about 15 minutes from the center you can also find natural pool Naturbad Riehen.
Outdoor sports and fun
If you are up for something more active you can head out to Lido where you can play outdoor sports like padeltennis, beachvolley and boule. Lido's piazza is a lovely hangout for drinks and bites, and often impromptu parties happen here in the evenings.
That's it for now angels!
If you know of anything that should be added to this list, please let us know.
Send your tips and recommendations to Joanna@thegardensofbabylon.com
Do you have your tickets for our Basel Day & Night party already? Join us on the dancefloor while the sun sets!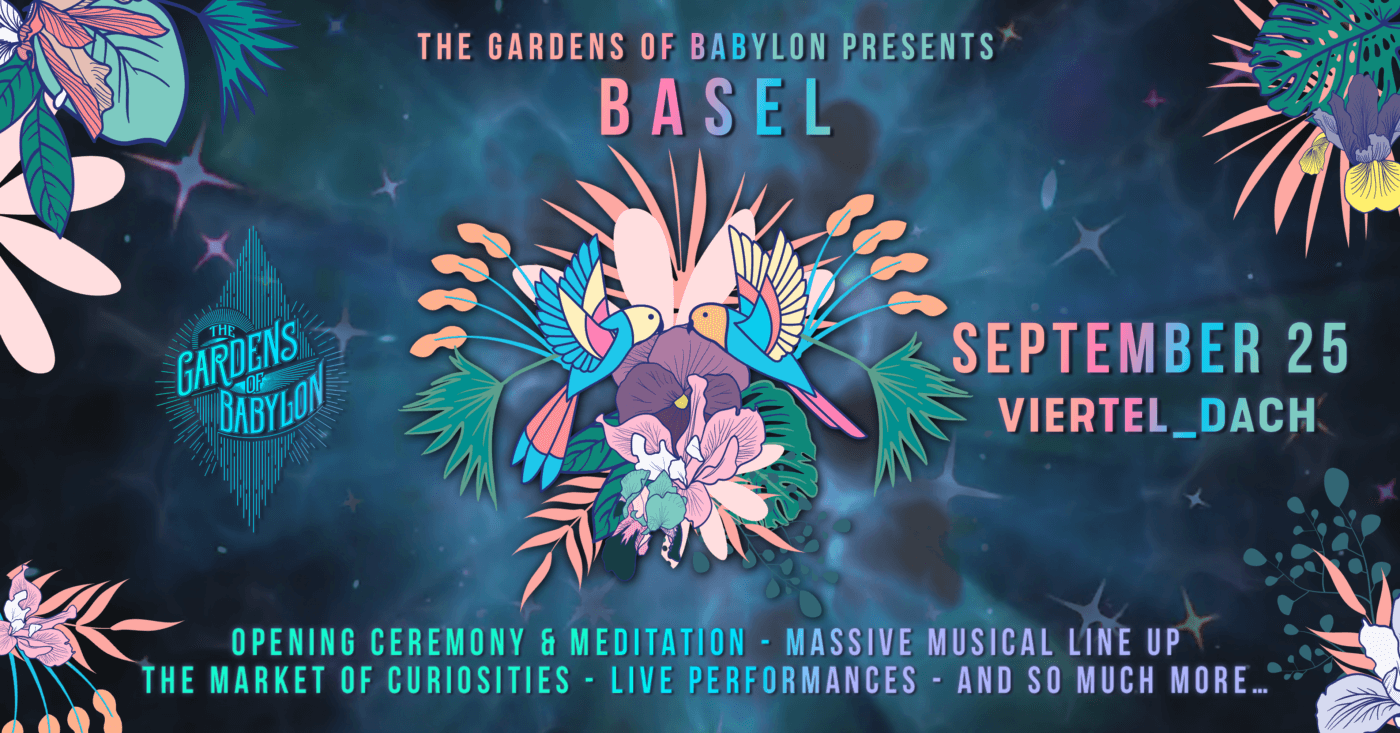 ---