Interview with DJ Share: Sharon Pieksma, May 2022
Share in 5 Questions
As an International model and spokesperson, Former Miss Universe Netherlands Sharon Pieksma has always been actively raising awareness against single-use plastics and other environmental issues. Following her love for music, she started DJ-ing more than 8 years ago, mixing environmental themes into her own music productions featuring deep jungle beats with smooth, uplifting grooves. Welcoming her to The Gardens of Babylon family, we met up with her to talk about her music, travels, and other passions. Here is DJ Share in 5 questions!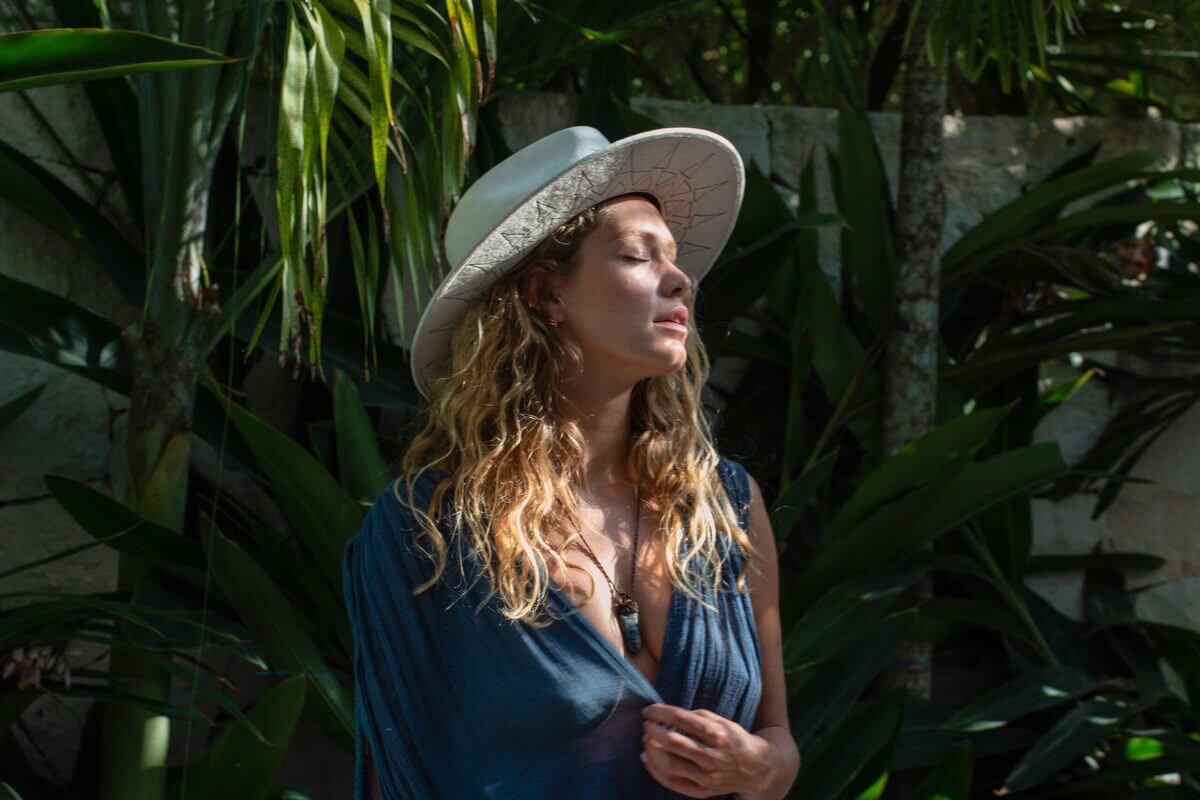 Question #1
Hi Sharon! Now that you have played at The Gardens of Babylon a few times, what is the experience like?
The artists that play at The Gardens of Babylon are always excellent, I feel so inspired by the music I hear at your parties. But besides that, I really love that everybody can be themselves completely at these events. Everybody is dressed up so nicely, and I see huge smiles on everyone's faces! I also notice when I play that people totally go wild on the dancefloor, which gives me so much energy.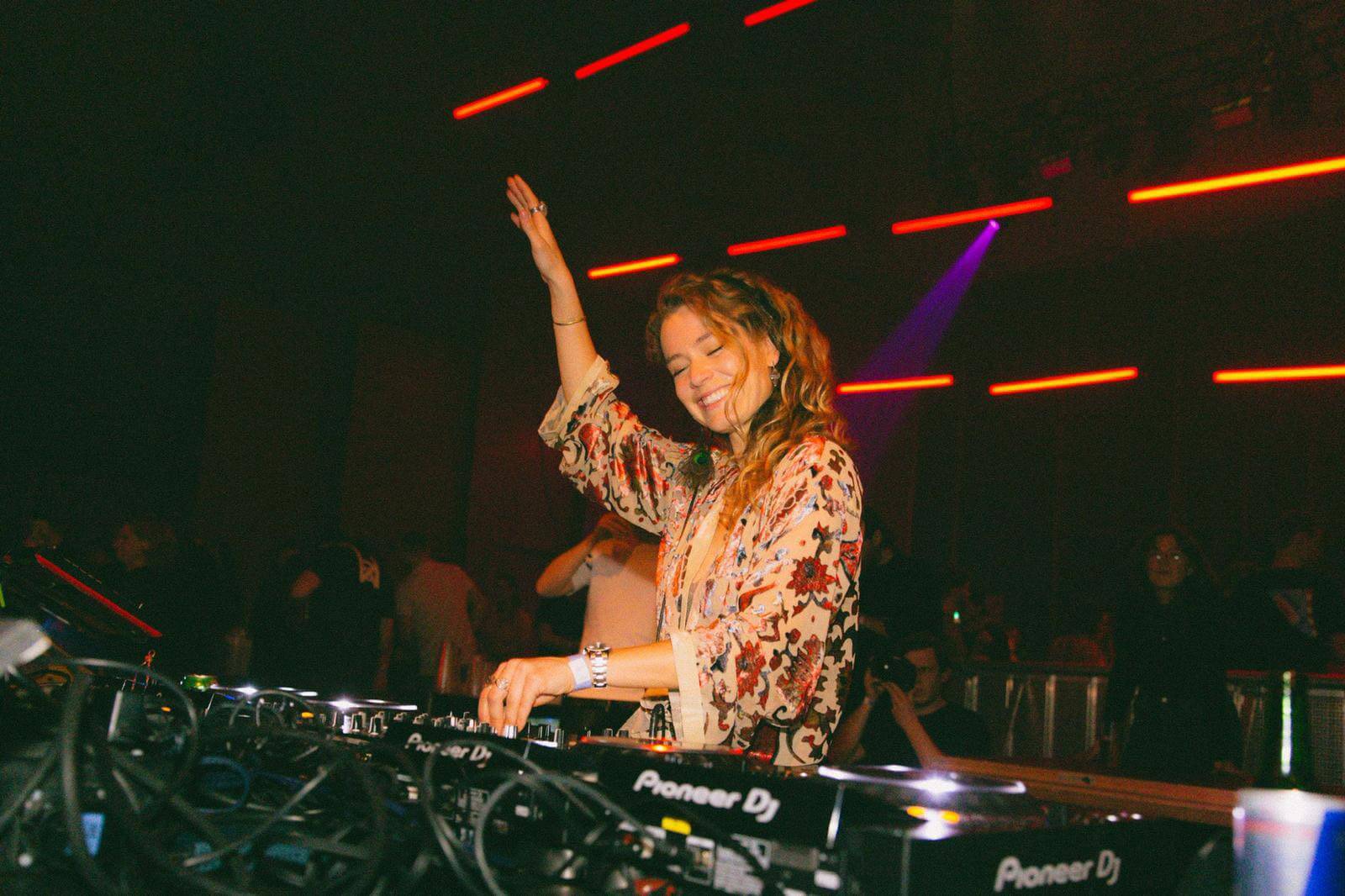 Question #2
As a music producer and DJ, where do you look for inspiration?
I listen to so many different genres of music, but lately, I am especially into downtempo and shamanic music. It helps me to easily find a connection with myself, which helps me relax.
There are a lot of other artists that inspire me too. As a producer and artist, I love Zone+, his music sets a great example for me. I really admire how some artists develop their own sound in such a way that it's immediately recognizable.
Furthermore, Birds of Mind. Not only are they good friends of mine, but their music can really spark positivity within you. They work with high frequencies that bring love and happiness, and that's very important!
Last but not least, Blondish! Her music is so funky, and besides that, she uses her platform for a great cause. Just like me, she tries to raise awareness against single-use plastics. In my opinion, it's so important to do good if you have such a great platform for it!
---
Also read 👉 The Gardens of Babylon INTERVIEWS: Nasiri in 5 Questions
---
I have so many projects, but nothing feels more fulfilling than making a stand for the environment through my work. Besides DJ-ing, I use my personal platform to create awareness for environmental issues and to promote sustainability.
Some of you know I was crowned Miss Universe Netherlands in 2019, but the whole reason I competed was so I could utilize their global platform to create awareness against single-use plastics. Now I still work as an ambassador for a variety of different environmental organizations, such as The Ocean Cleanup, United Nations, Byebye Plastic, and SDG Nederland.
My latest project as an artist is The Climate Gig. Because I fly so often, this program allows me to compensate for my CO2 emissions.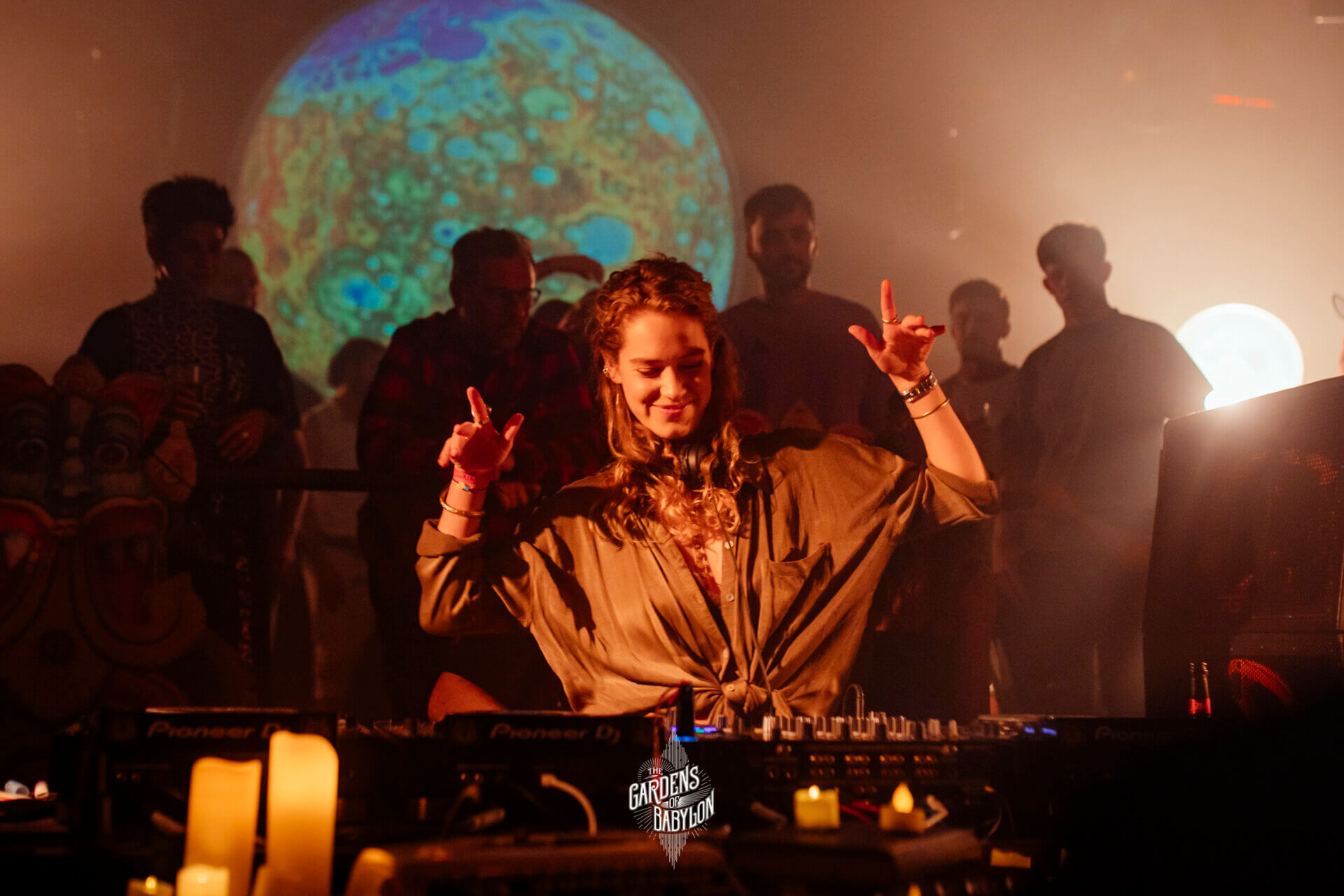 Question #3
You travel a lot for your gigs, tell us which kind of places you especially love to visit?
I love traveling anywhere! But especially destinations with a warm climate, sunshine, and beautiful nature. A place where I can feel soft sand on my feet, that also has an amazing nightlife where I can dance the night away!
However, when it comes to nightlife, Amsterdam is just as fun. During ADE there are so many great parties with fantastic music, and the festival season in the Netherlands during the summer is amazing too.
I am so grateful that my work gives me the opportunity to discover our beautiful planet, but sometimes it also feels a bit backward as an environmentalist who promotes sustainability.

This is exactly why I try to make a difference with one of the causes I previously mentioned; The Climate Gig! I'll explain in short how it works.
Sustainable Aviation Fuel (SAF) is a clean and safe alternative to fossil fuels for planes, produced with sustainable resources, like agricultural waste.
Compared to fossil fuels, SAF can reduce carbon emissions by 80% or more, making us less dependent on fossil fuels. When you purchase SAF to reduce your carbon footprint, SkyNRG (a global pioneer in sustainable aviation fuel) will make sure the same amount of SAF will be used to replace traditional fossil jet fuel on a commercial flight.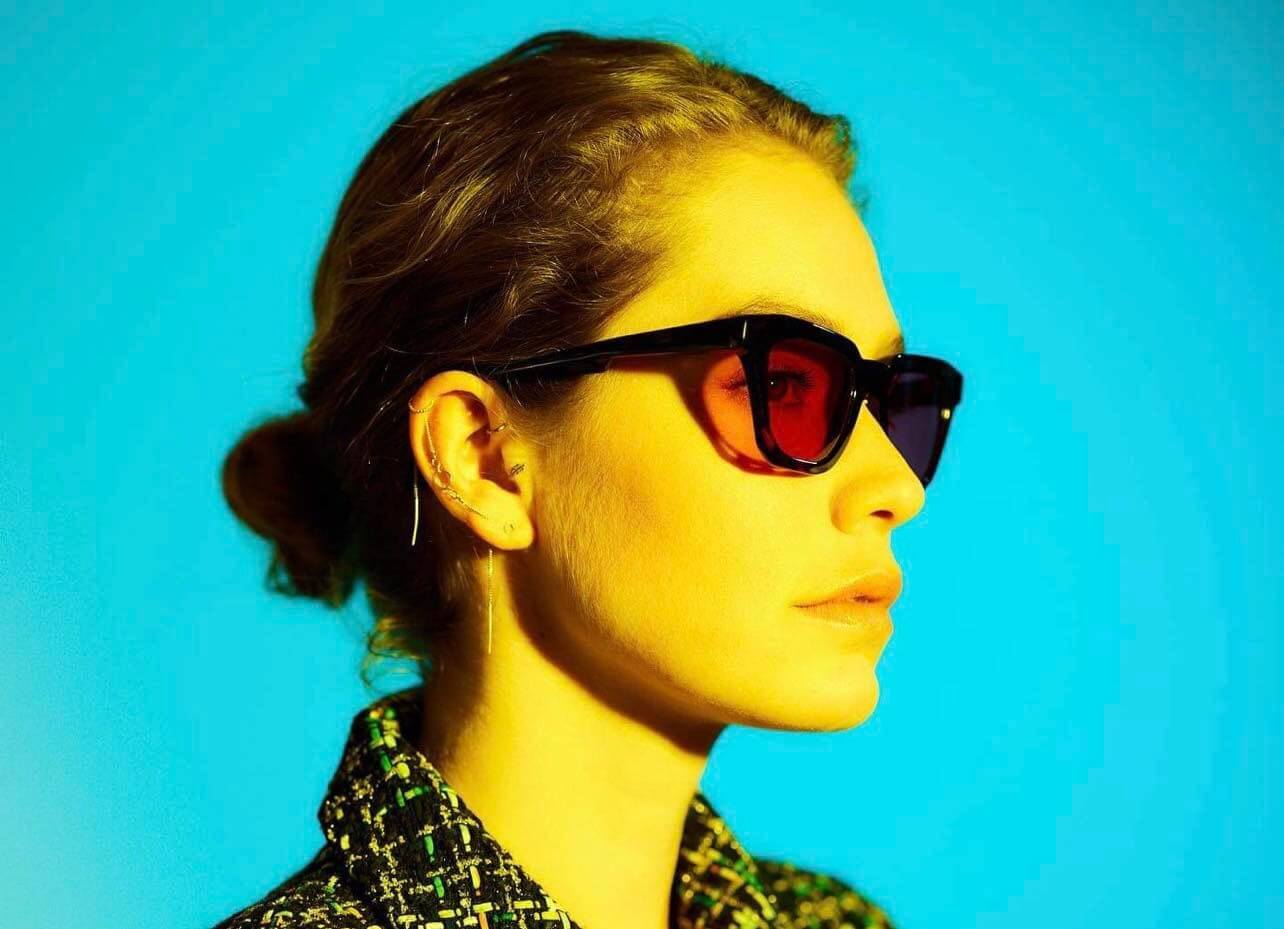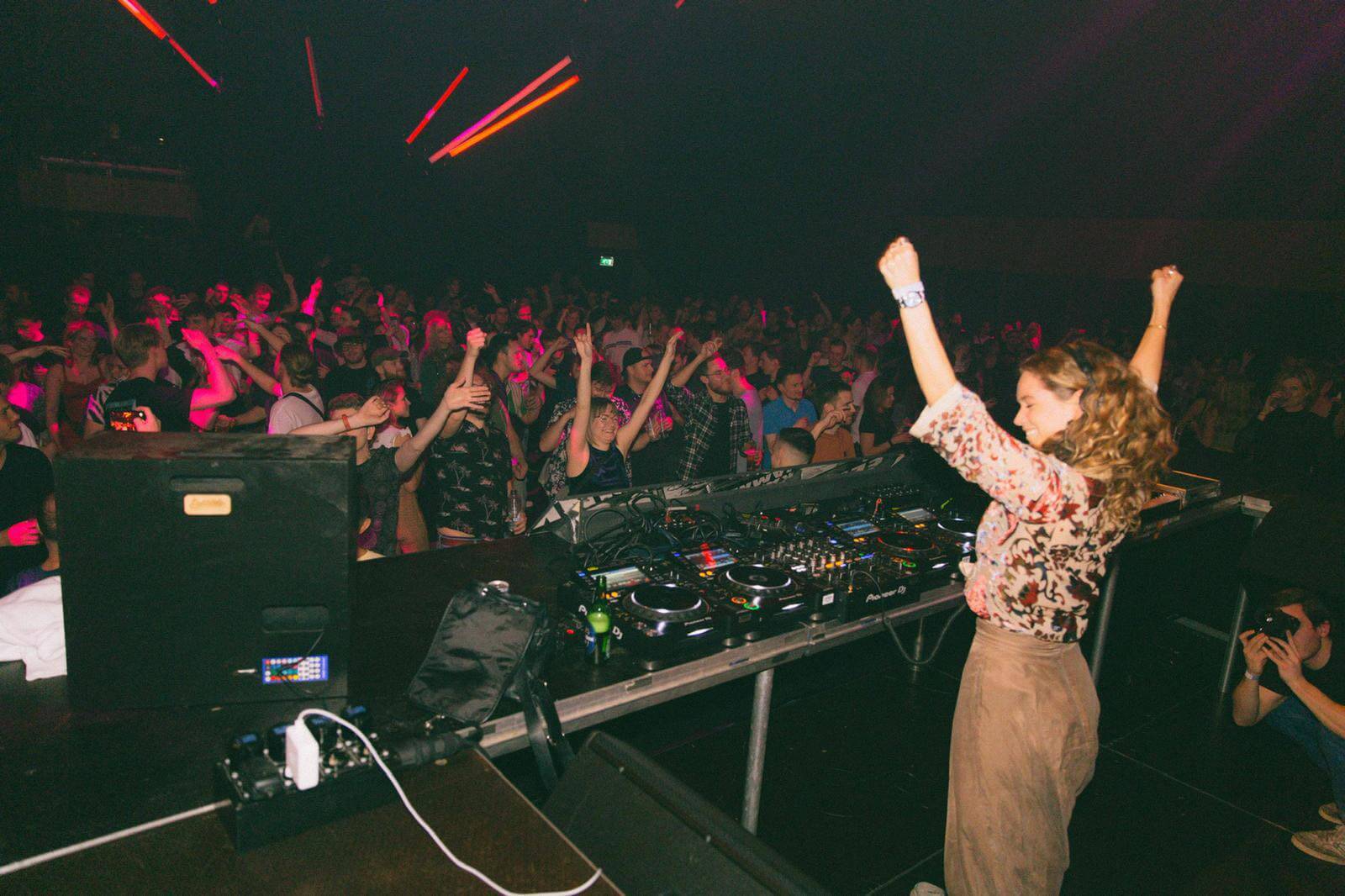 Question #4
Share a fun fact about yourself that not many people know about.
Well, I often go to festivals all by myself, haha! Just so I can really indulge in the music and feel free to roam the festival grounds exactly where the energy leads me. I always meet a lot of wonderful new people when I'm on my own, and I still bump into friends along the way too.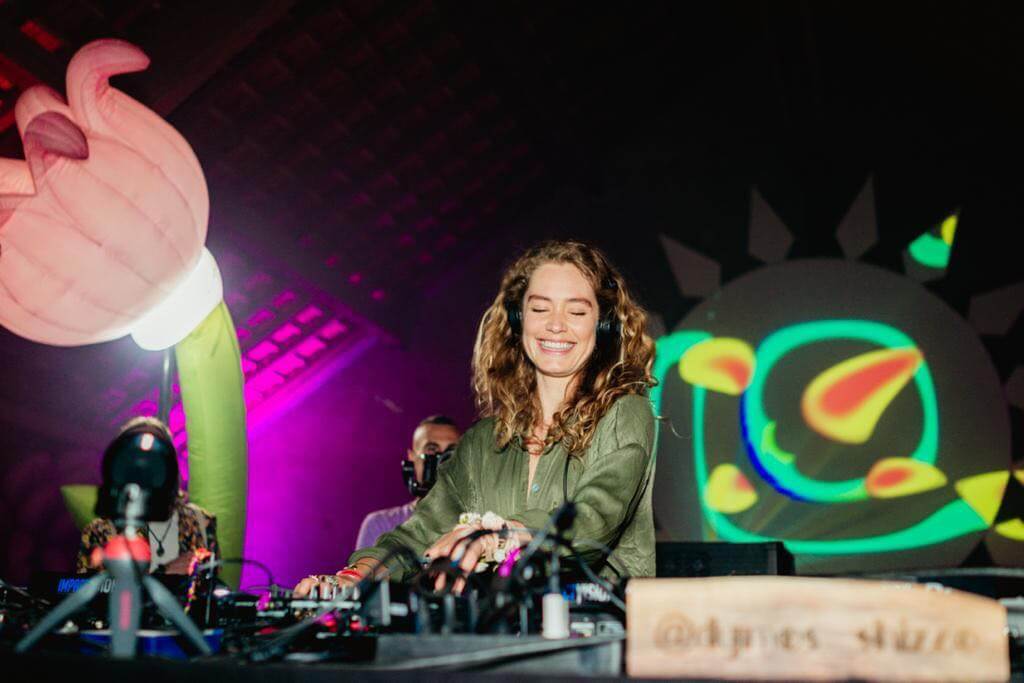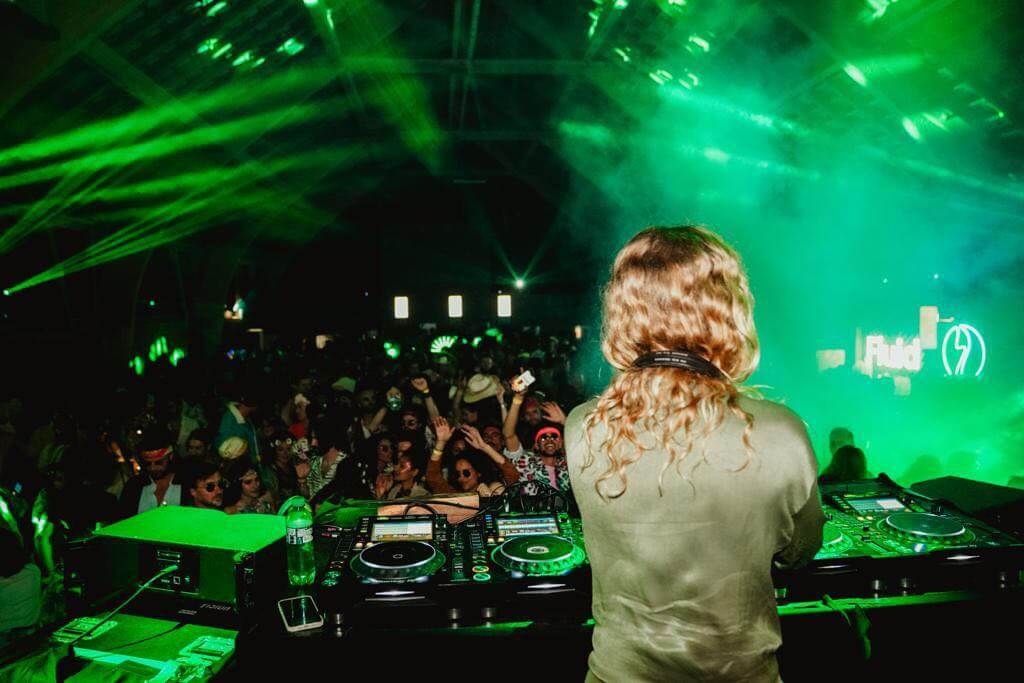 Question #5
What is the first thing you do when you arrive home from a tiring tour abroad?
As soon as I get home I make sure to give my little dog Lola some long hugs! She belongs to me and my mother, so I'm glad she's always with my mom when I'm away. I've had Lola her whole life, she's already 15 years old! So sometimes it feels a bit unsettling to be away for longer periods of time, and I'm always extra grateful to be able to see her and hug her when I get home.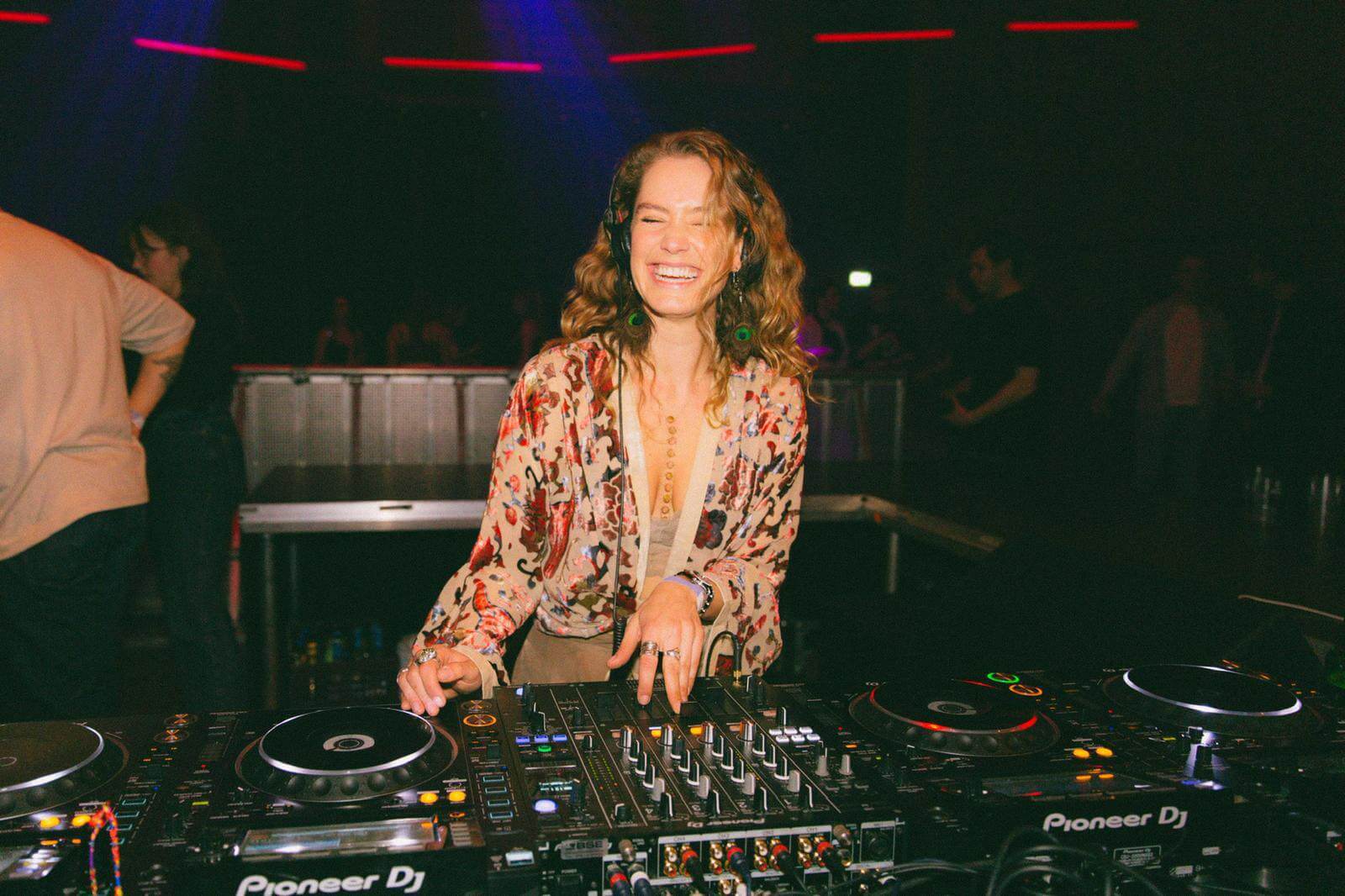 We hope you enjoyed getting to know Share in 5 Questions!
Find out more about her on:

---