From April 28 to May 1 you can join our very first edition of The Monastery in Mexico. In "The People of The Monastery" series we introduce the creators behind this magical weekend through a couple of questions. Please meet our angel Ananda Loka and her "Leela Game".
Alina, tell us a bit about yourself. Where are you from? What is your background?
My name is Alina, and now I am from Belgium. Although this question; where are you from… always confuses me. I feel that I am from so many places. I was born in one place and after that I lived in different countries. The country where I was born doesn't exist anymore. That place became another country, Transnistria. This very small and internationally not recognised country is the point where my journey began on this planet. A place, I wanted to leave ever since I can remember.
I always was asking myself, why was I born in that place? Now I guess I know why. When I became 16 I moved to Bulgaria, as my ancestry is originally Bulgarian. I started to study Theology and Iconography in Veliko Turnovo, Bulgaria, as I was always interested in all kind of religions, philosophy and Art.
I was always a bit of a weird girl; cause I could see things, feel a lot, and receive information as visions or voices.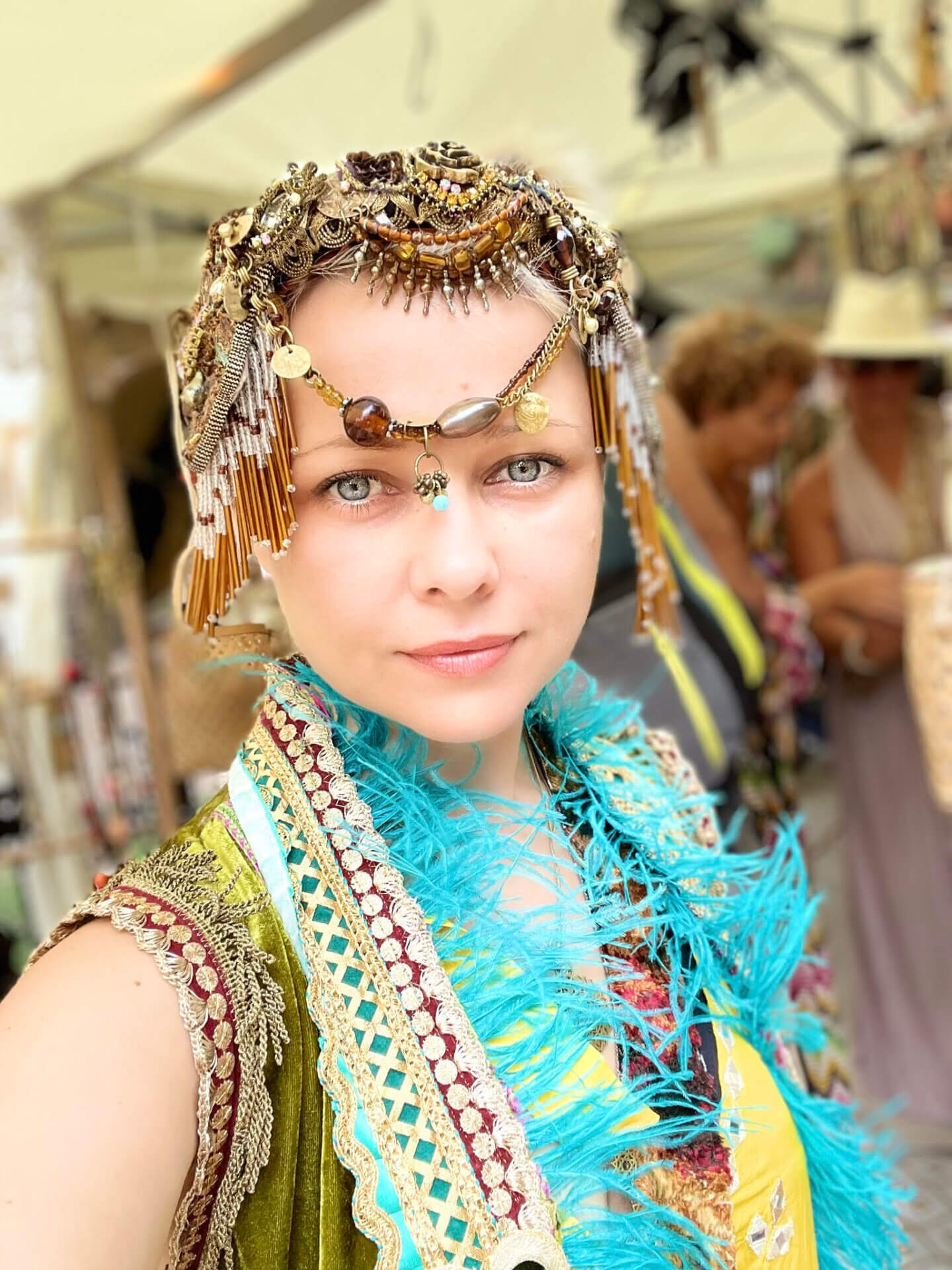 At some point of my life I started to study Channeling, Akashic Records and more. I learned that all these traits have an explanation and even names. With this knowledge I started to trust myself more than ever and somewhere on my path I met my teacher Omkar and started to learn about Leela Game. This Game changed my life. Look where I am now… Telling about myself to this global community. Unbelievable. I can say for sure that Leela brought me so far.
Besides Leela I am drawing a lot with people using NeuroArt as a tool for positive changes in life. I am helping people to unlock the huge artistic potential that everyone has. I am also a mother of 3 beautiful souls and I love to create, to dance, to cook, to share, to laugh and simply to be here to live my life.
Is this the first time you will be joining The Gardens of Babylon or The Monastery?
O thank God, no. I am with TGOB as of my first party in Amsterdam during ADE in 2018. When me and my husband went for Besvendsen. It turned out to be a most amazing party. That is how I got introduced to TGOB and since then I am always there. The Monastery experience is another story. It happened last year and I can say it was the best festival ever for me.
What can you tell about The Gardens of Babylon?
It's another planet, where I love to be. Always the best music, amazing openminded people, a lot of colours and possibility to enjoy every moment from beginning till the end. Incredible combination of spirituality, art, design, dance and music. It's so complete.
What are you providing at The Monastery Mexico?
I am extremely happy and thankful to bring to The Monastery Mexico The Game of Life – Leela. This ancient transformational game coming from India, and it is based on Vedic philosophy.
Leela – is a very honest conversation with your Soul, by playing this game, you can receive answers and corrections how to live your life with agreement with your soul. How to be happy and how to be connected to yourself.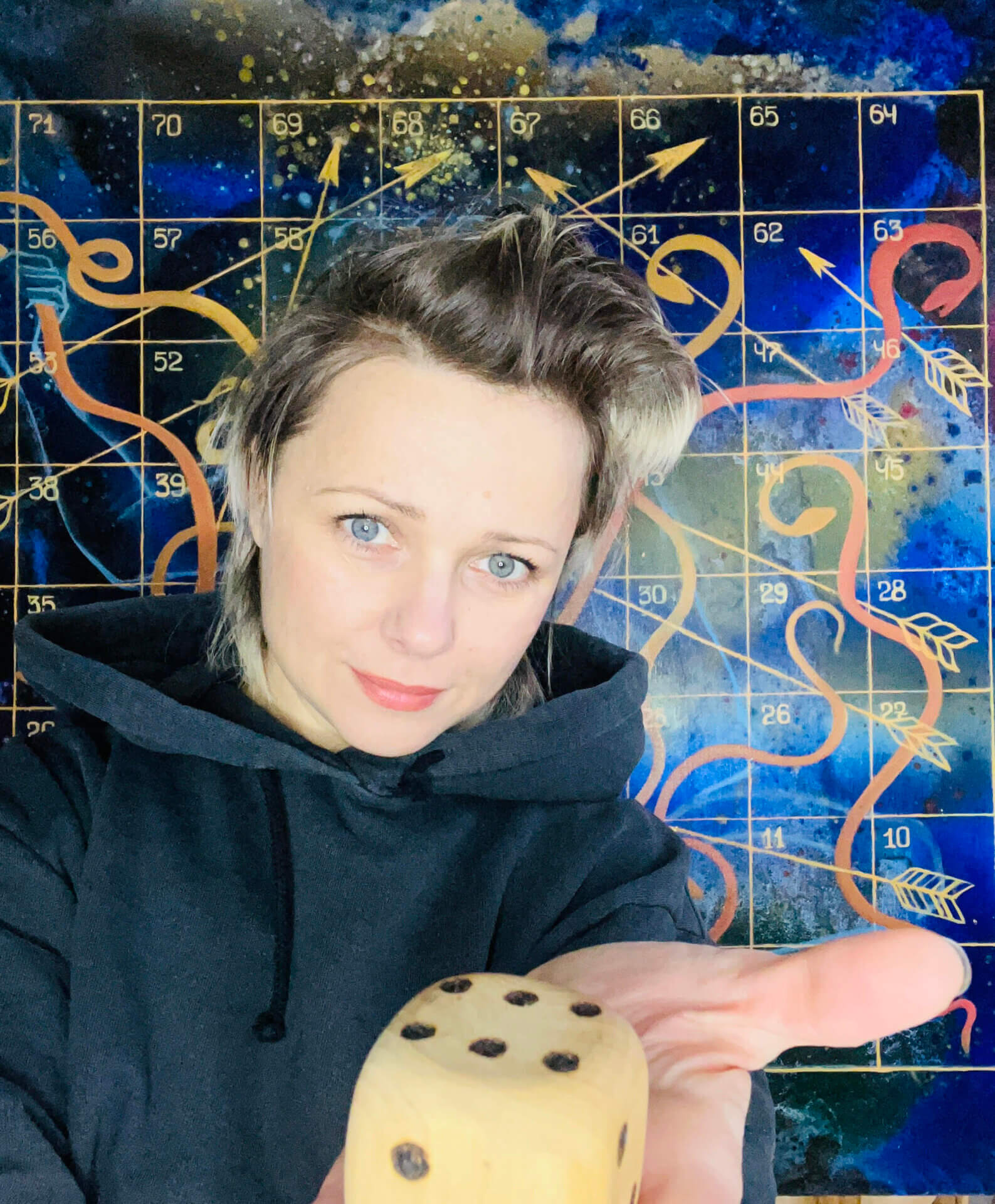 Leela will show you where to put your attention the most at this point of your life. And will remind you about yourself. It is a magical game that changed lots of lives so far. Leela is a very deep dive in in to the deepest parts of your soul. If you have some questions, if you want to change something but you don't know how, come to play this mysterious game. I will be your Leela Guide.
What made you sign up for this edition?
Love. I love TGOB, I love Shishi and Manon, I love TGOB Family I love Leela Game, I love to dance and I love good music, I love to explore, I never been to Mexico…
A very special thanks to Villia De Koningh, who invited me with Leela Game last year to The Butterflies festival in Amsterdam; where my journey as a facilitator at TGOB began.
Find Ananda Loka and her Leela Game both Saturday and Sunday in the Spiritual Village. For more information on The Monastery in Mexico check the website.
Get tickets to The Monastery Mexico right here.
---