From April 28 to May 1 you can join our very first edition of The Monastery in Mexico. In "The People of The Monastery" series we introduce the creators behind this magical weekend through a couple of questions. Please meet the beautiful Iman and her "Yoga & Heart Opening".
Iman, tell us a bit about yourself. Where are you from? What is your background?
I am an Egyptian-Canadian, born to Egyptian parents in Canada after they immigrated there. We used to make annual trips to my Motherland Egypt and I moved back in my teens. At the time it was quite the culture shock however years later I learnt that it was an important part of my soul journey to reconnect with my roots. After going to college in Alexandria Egypt, I had a yearning to explore the world and connect to different cultures, so I joined an Airline to travel easily and get a much needed exposure.
I spent many years travelling the world, gained knowledge about different traditions and connected with people from all walks of life, however it had a toll on my health and my body, and that's when yoga came in.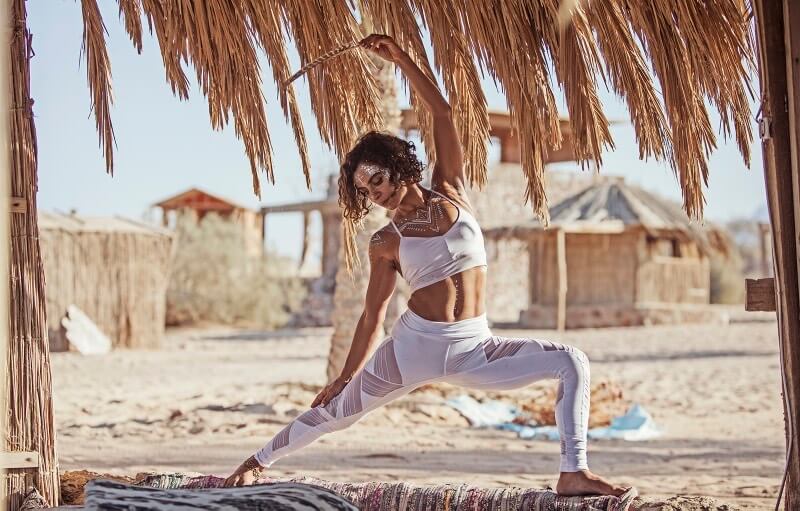 At first I was only doing yoga to, connect to and treat my body from all the time spent disconnected to it. Slowly, over time I wanted to learn more about this practice that has already been serving me so much. At the time Yoga was not so popular but after some research I made my way to India, the birthplace. Little did I know that it will change the course of my life. Shortly after I quit my job, packed everything I had and headed to India . Over the years India became my home, where I delved deep into yoga and its practices and spent a long time healing my body and soul.
For a long time I was living between Egypt and India taking in both ancient traditions, connecting with its extraordinary people and also their temples and way of connecting to the divine.
Ashtanga yoga became my life and I spent many years learning this ancient practice. I became the first authorised teacher to teach the ashtanga method in Egypt, Africa and the Middle East. One day while in India, a friend suggested why not start sharing in Cairo, Egypt. Instantly I felt a calling to give back to my country. I made my way back to fully live in Cairo at a time when very little was known about yoga. Till this day I am so grateful to my timing and how India and Yoga brought me back.
I ve been since then sharing ashtanga yoga in Egypt, developed 2 programs and have taught many of the existing yoga teachers.
Since my two biggest passions in life have been travelling and yoga, i started curating yoga and travel retreats all around Egypt. It was a way to connect with this majestic land as well as share with others what has helped me so much along the years , help them heal, innerstand their bodies and minds, while also connecting to sacred energetic points and locations.
Although yoga has transformed my life I still consider myself an advocate student, my soul was also yearning for more and that's when Ayahuasca and plant medicine came in.
I was blessed to find amazing shamans in Egypt and have been working with them for the last 10 years, Healing unchartered territories and making a profound connection with the master plants. In my world they both fed and complimented each other. Ayahuasca made me so much more intuned as a healer, student and teacher, and yoga has helped me to understand my body as a tool for navigation with the ancestral medicine. I also started incorporating cacao ceremonies and other healing modalities on my yoga retreats, as the plants started working their magic with me.
Although a dedicated ashtanga practitioner, I also started teaching other forms of yoga especially in festivals. Over the last 5 years Music became an important part of my life and my healing journey. Having shared all the above, I can say that the time where I connected with my now existing tribe here in Egypt, the time I spent connecting, dancing, discovering different tunes and freeing my body has been such an important part of my healing and freedom seeking journey.
As festivals became more popular in Egypt, I started joining the spiritual team sharing what I love the most. I love what I have curated in festivals, mixing my experiences and learnings of different ancient traditions and modalities , all under the umbrella of love , connection, healing and Music.
Today I am still running yoga retreats and classes however there has been a deep calling and whisper in my heart to connect to the lands of the native Americans, panchamama and the elder shamans and healers and that's where my soul journey is taking me next.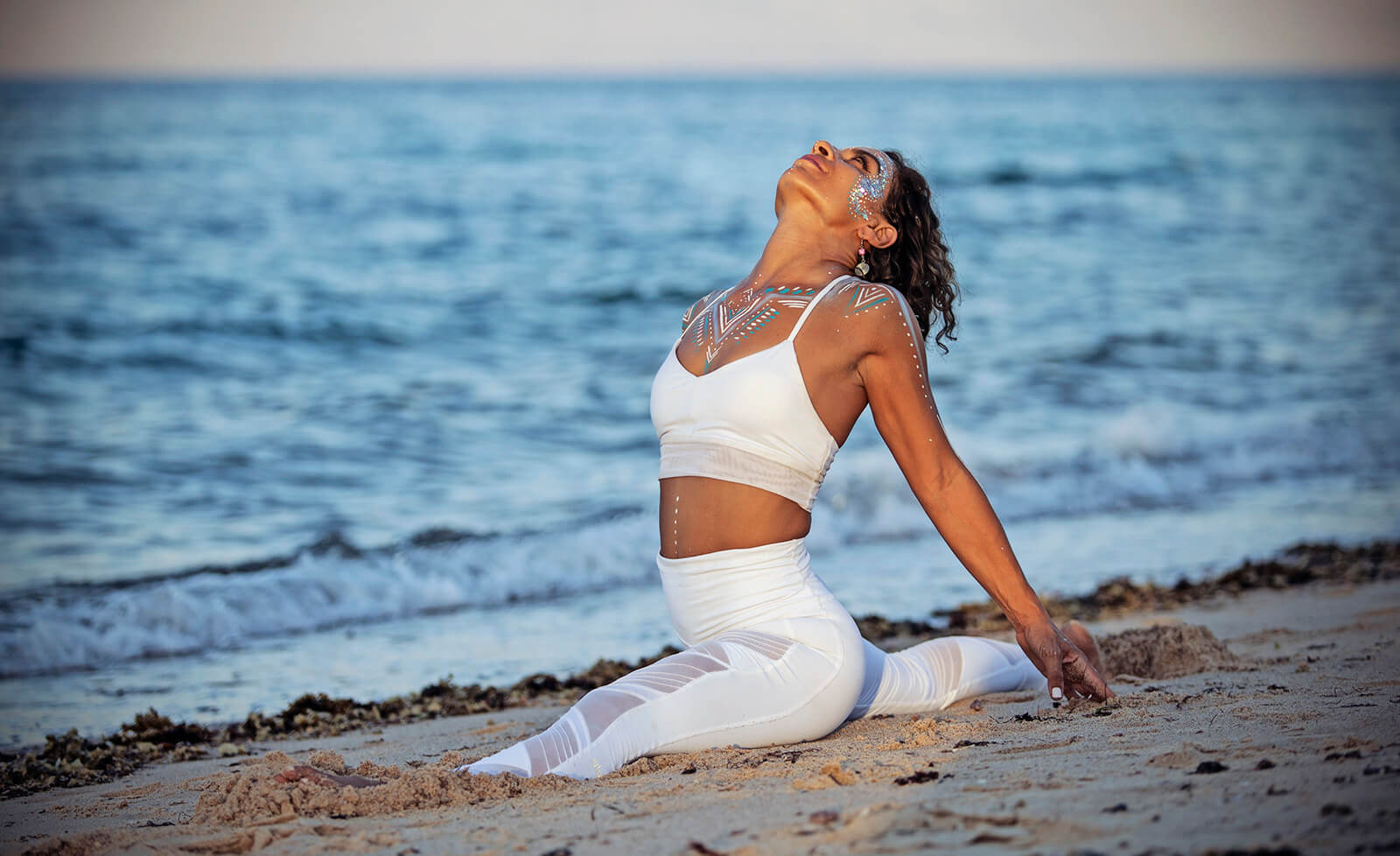 Is this the first time you will be joining The Gardens of Babylon or The Monastery?
Yes this is my first time joining The Monastery, although I was meant to join in 2020. The actual festival was cancelled however I tuned in during the lockdown.
What can you tell about The Gardens of Babylon?
Many of my friends have joined previous Babylon events and the feedback I received from all of them was always fabulous. It always seemed like such a loving , accepting and shiny community. I believe the way these festivals are curated, where people can be completely themselves, enjoy amazing tunes, learn from each other as well as delve into the spiritual realms is what the world needs. I ve been wanting to join for years now and lucky me I ve also been wanting to visit central America, so I jumped straight at the opportunity as soon as it was announced. Also my communication with Shishi has been so supportive and inviting, I felt i was already at home.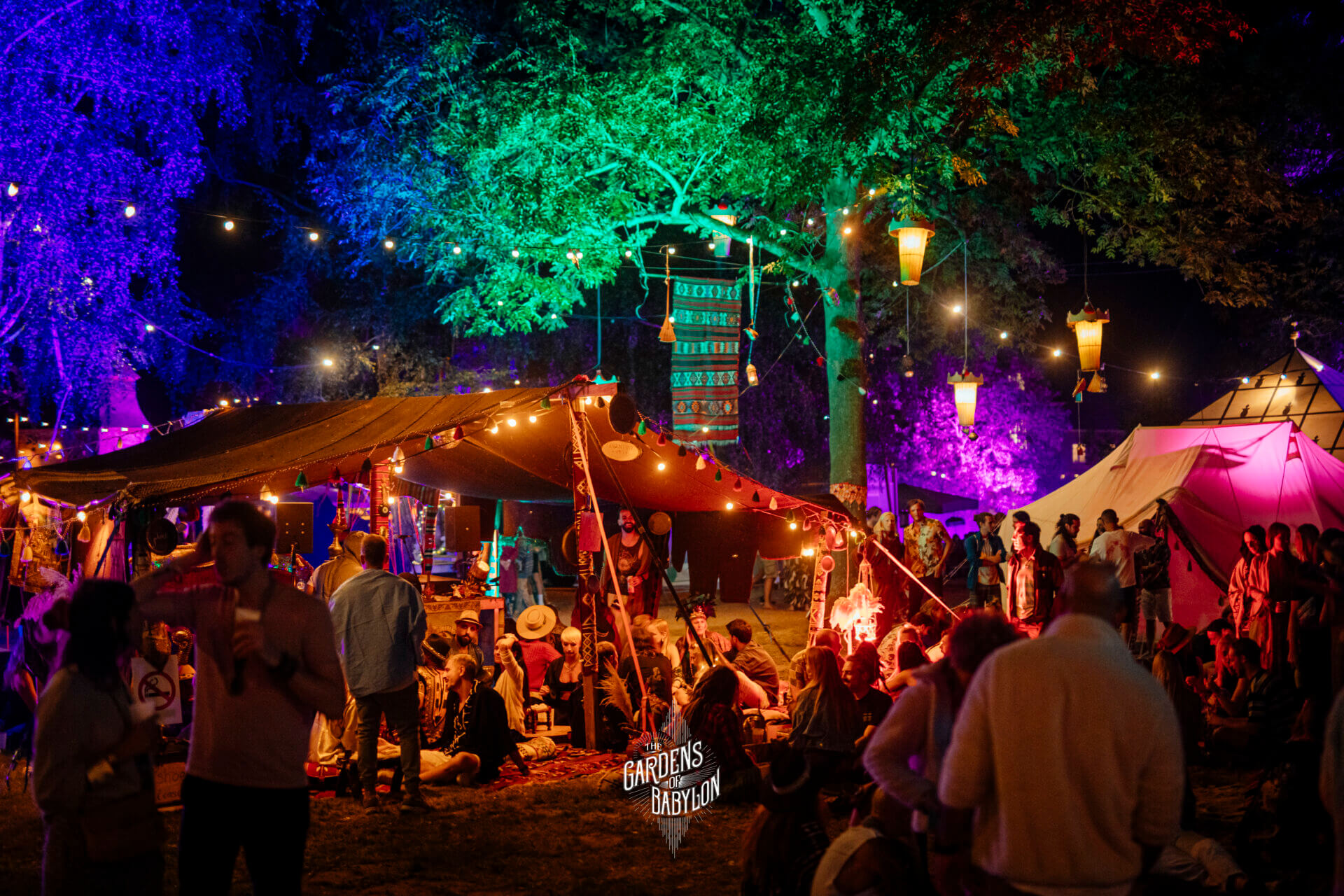 What are you providing at The Monastery Mexico?
I am sharing a yoga and heart opening session. Although my foundation of healing with Yoga is Ashtanga I am also aware that it's a challenging practice that takes time and effort. In the 1.5 hour session I will be curating a fusion of surynamaskar to regulate our circulation and breathing, pranayama and breathwork, relaxing yin yoga poses to open all different areas and aspects of our bodies, a heart opening meditation to connect to elevated emotions within the heart, mantra chanting, Yoga Nidra for total relaxation, all complemented and supported by the medicine of sound. A total reset and alignment of body, mind and heart and an activation and awakening of our 7th sense to connect to our true innate nature.
What made you sign up for this edition?
My call and soul yearning to connect with like minded people from all over the world still continues. I have been really enjoying sharing yoga in festivals, and the opportunity to join GOB in Mexico, another powerful ancient land arised. To join a community that has been thriving and co creating magic together, meet amazing human beings where we can all exchange our energies, souls journey and wisdom, learning from each other and of course to tune in to the power of music, dance and delve together into higher states of consciousness.
Join Iman and her Yoga & Heart Opening on Sunday at 9:30 in the Spiritual Village. For more information on The Monastery in Mexico check the website.
Get tickets to The Monastery Mexico right here.
---