Shopping in Amsterdam
Ready for the next family gathering in Amsterdam? Besides the musical and spiritual experience, it's also the perfect time to express yourself through your personal style. We have already explored the style of Babylon before, giving you tips for where to shop online.  However, if you are in Amsterdam and still looking for something special to add to your Gardens of Babylon outfit, there are some really cool stores you simply must visit! On this list, you will find some great recommendations from our community members. From vintage re-sellers to local designers and unique boutiques, here are the best tips for shopping in Amsterdam.
House of Laloba
Meteorenweg 127, Amsterdam
One of our very own creators from the Market of Curiosities is located in Amsterdam; House of Laloba. Proud owner Elva draws inspiration from a myriad of expressive subcultures, from boho to gothic and fantasy to burlesque and steampunk attire. Mastering skills such as leatherworking and corsetry, the possibilities are endless as Elva can custom design according to your wishes.  If you are not able to catch her stand at one of our events, you can make an appointment to visit her atelier and boutique in Amsterdam North.
Vijzel Vintage
Vijzelstraat 83, Amsterdam
Owner Iwrom welcomes you into his funky vintage shop Vijzel Vintage, where you can find the best second-hand trinkets and treasures. Go for it, and try on those groovy bell-bottomed trousers, or flowy retro dress. Most of the stuff here is 60's and 70's style. You will also find some beaded cocktail dresses, embroidered gilets, and dashing jackets.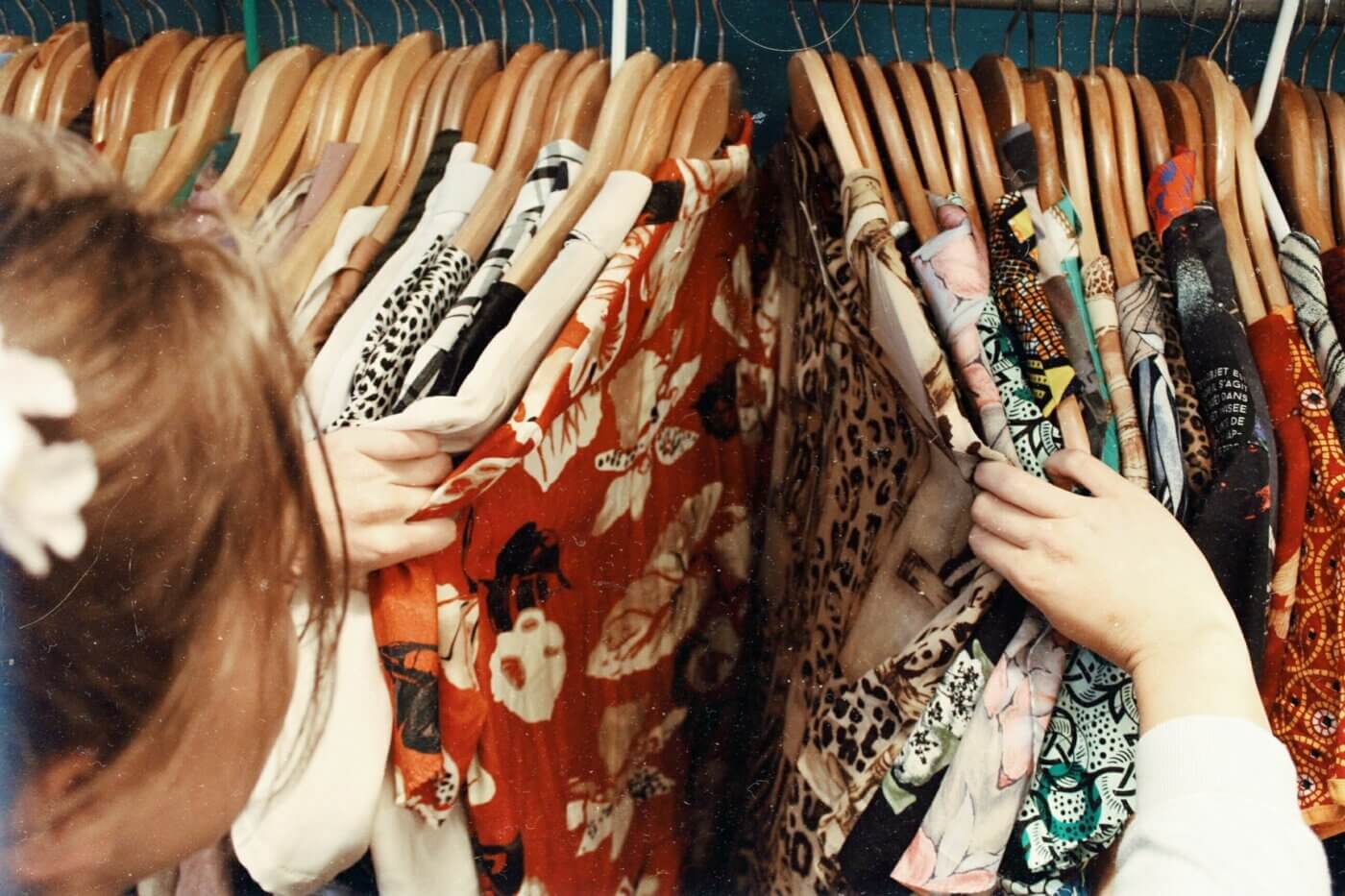 The Swapshop
Haarlemmerdijk 89, Amsterdam
St. Agathastraat 54, Rotterdam
This is a very unique concept! As the name suggests, you can swap clothing at The Swapshop. Bring in clothes that you no longer wear, receive points for them, and swap them around for other cool items. You will only have to pay an extremely low service fee. They have everything, from casual wear to festival gear and party outfits.
Diabolo
Nieuwe Hoogstraat 22, Amsterdam
Alternative clothing from every subculture imaginable can be found at Diabolo. Online, you will mostly find examples of their gothic, punk, and fetish wear. However, entering the shop, you will find a much more varied collection. Sparkling catsuits, embellished bustiers, and military jackets for example. They also have a magnificent range of corsets and a truckload of accessories.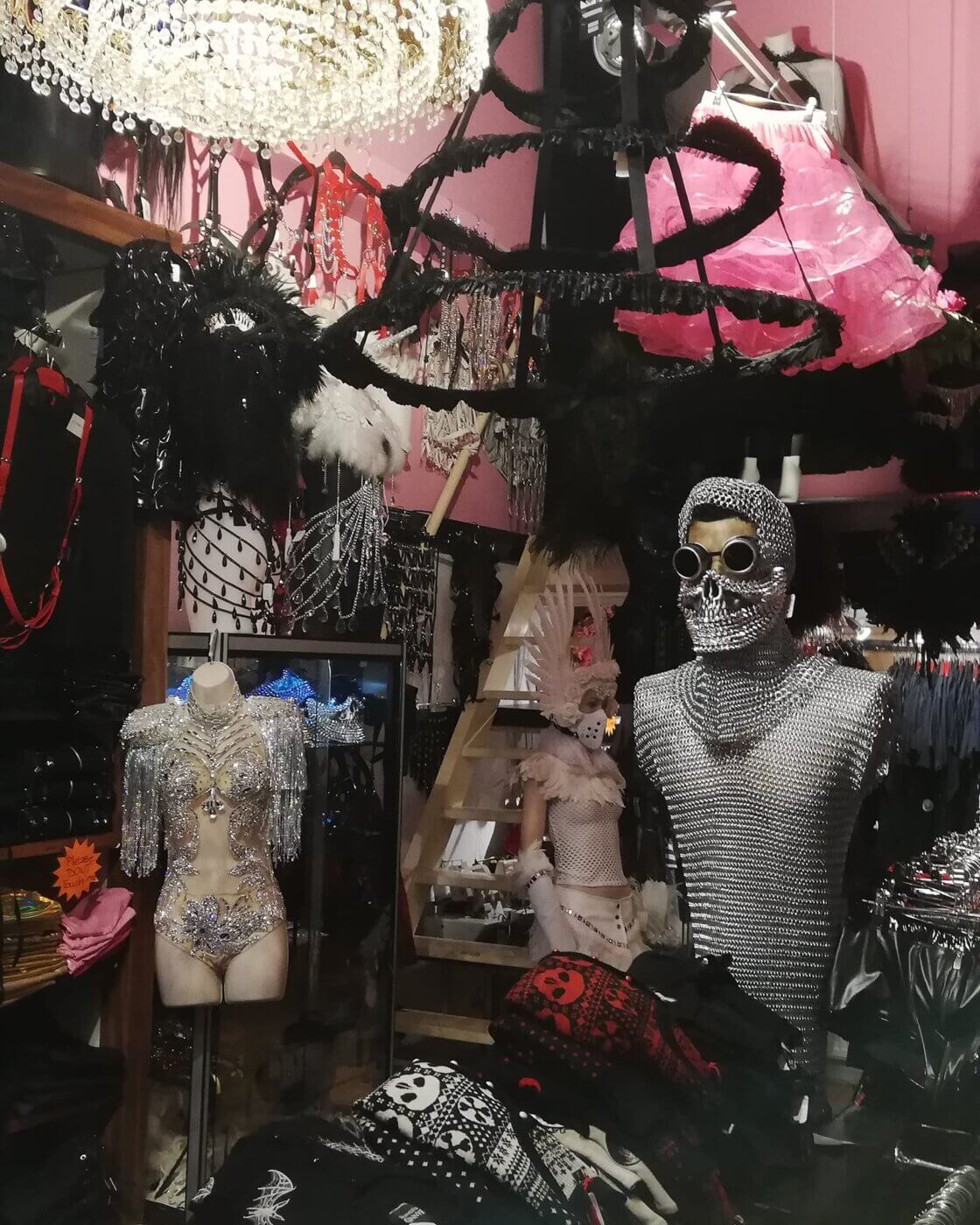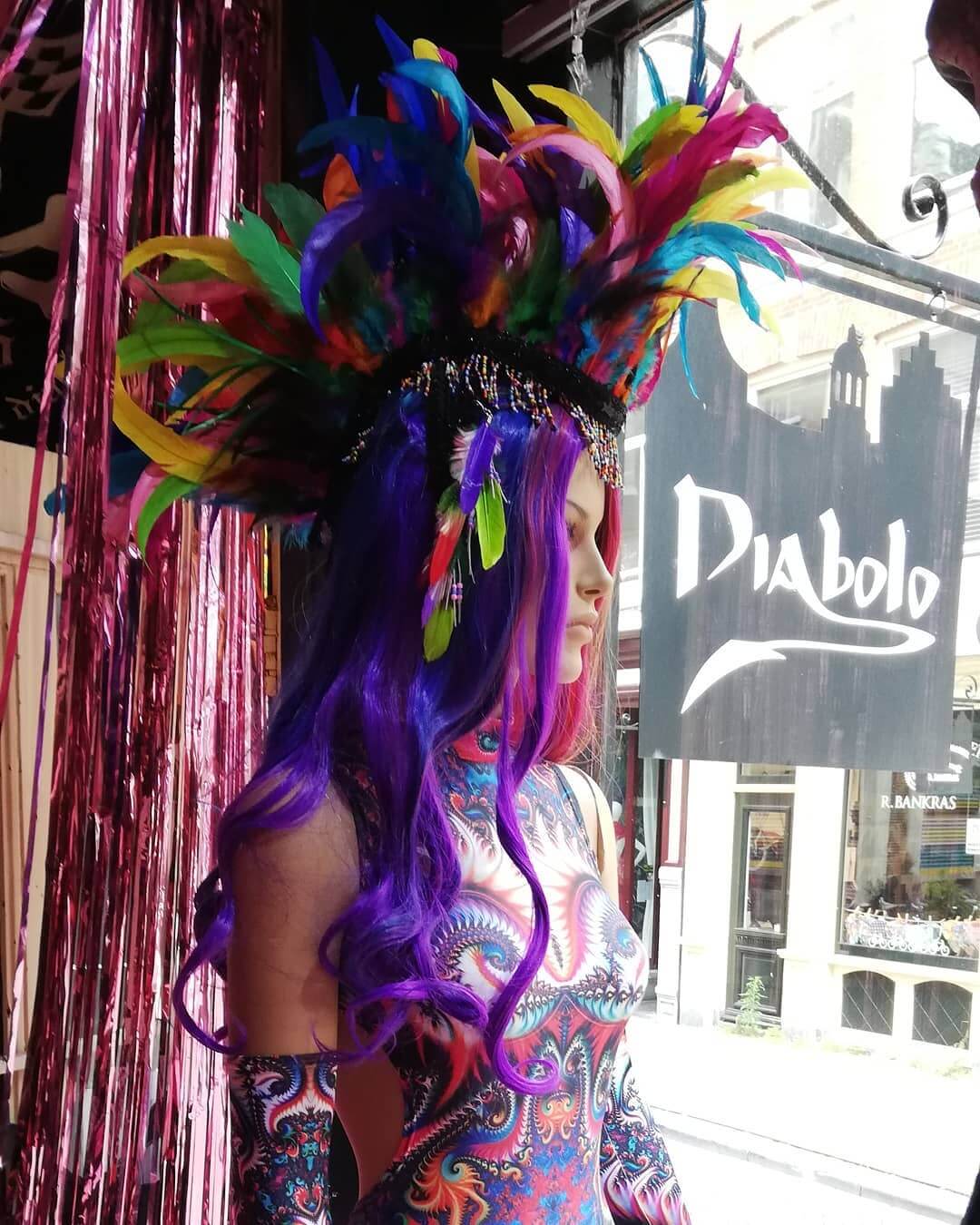 Studio Sabine Staartjes
Postjesweg 40H, Amsterdam
Sabine is a young Amsterdam designer who wants to bring more color to the world through her label Studio Sabine Staartjes. She works with bright (often neon) colors, and fun materials such as pluche, faux-fur, and spandex, which is super comfortable for dancing. Be sure to check out her flashy kimono's, bodysuits, and leggings. Don't skip the accessories department either, she often uses unusual artifacts for these such as little barbie shoes, etc.
The Nine Streets
Find addresses on the website
You will find an eclectic mix of cool shops and coffee/lunch spots on the nine streets. Go for a wander around and check out the well-known vintage stores Episode, Laura Dols, or Zipper, among others. You will also stumble upon hip and upcoming labels, kitschy jewelry stores, and niche brands.
Vintage Market at Waterlooplein
Waterlooplein, Amsterdam
Those who are big fans of vintage shopping will be overjoyed to spend an afternoon browsing all the stalls at the daily Waterlooplein market. You might need to browse thoroughly to find the most unique gems, and there is a lot to see. Find everything from Indian silk to Arabic jewelry and beyond. Around the corner, you will find another Episode store and a few kilo vintage shops.
Fac Shop
Jodenbreestraat 50, Amsterdam
This very compact shop is so tucked away that you would miss it if it weren't for the garments with snazzy prints hanging in the doorway. At Fac Shop you will find a garish mix of clothing from independent labels, neon rave wear, and unconventional festival outfits. Most of it is more akin to the bright-colored partywear from the '90s.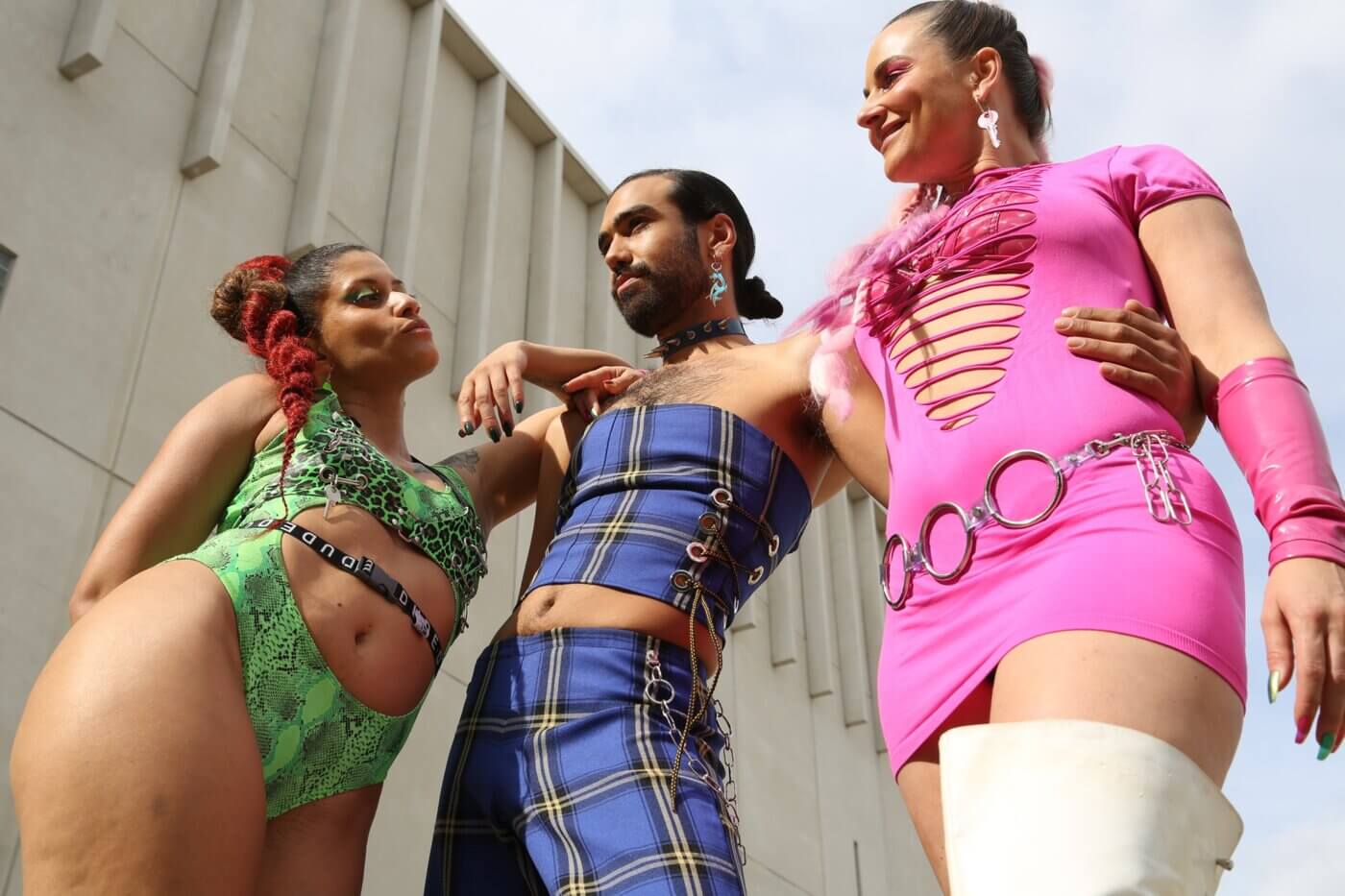 That's it for now angels!
If you know of more shops that embody the style of Babylon, please let us know so we can add them to this list. Send your tips and recommendations for shopping in Amsterdam to joanna@thegardensofbabylon.com

---