Welcome to Miami
Following the Gardens of Babylon family to new destinations means you'll experience new, exciting adventures! This December, we escape the winter cold in Europe for a sunny getaway to Miami, Florida. We can't wait to reunite with our international community while looking forward to connecting with local kindred souls for our boutique festival on December 4th 2021.
Our event falls in the same week as Art Basel, which is just the extra icing on the cake that allows you to combine a magical party with even more culture and art. But that's not all. This destination has much more to offer.
Maybe you frequent Florida often, but as a first-time visitor you might need a little help getting around. Of course, we're here to guide you towards the best Miami hotels, restaurants, shopping areas, and more. Welcome to Miami!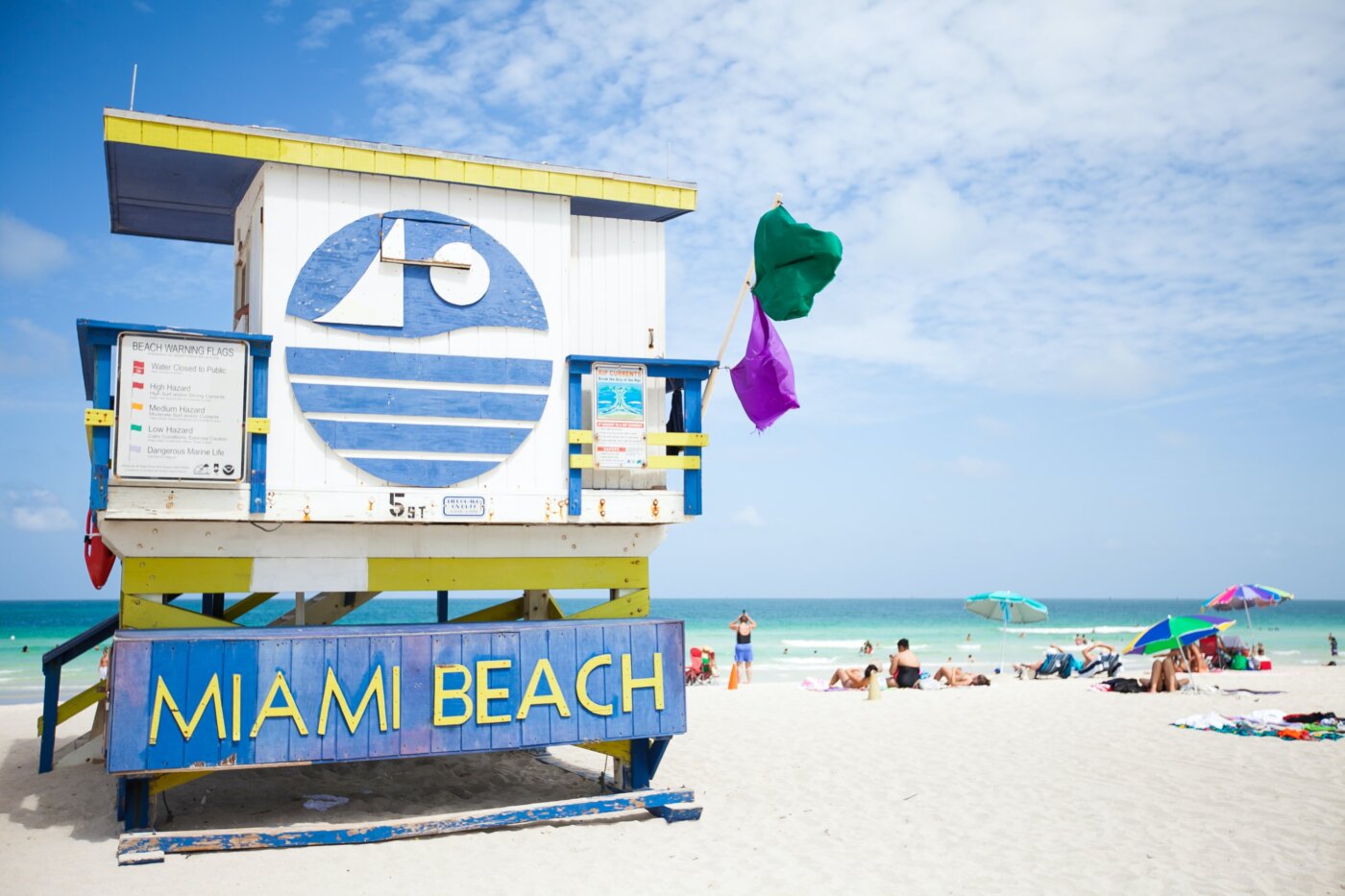 Photo by Marc Finelli-Isla
About Miami
Located in the southeast of Florida, Miami is the 44th largest city in the US. That number might not be super impressive. But what surely is; it has the 3rd largest skyline of the US with over 300 high-rise buildings.
Miami is known for its Latin-American influences, the white sand beaches, and the beautiful art-deco architecture. But of course, there are plenty of other things to see. Surely, our event at Jungle Island will be enough to blow you away. This unique outdoor venue is where we will gather to enjoy orphic beats from Behrouz, Maga, Robag Whrume, Ella Romand, Guy Mantzur, and Roy Rosenfeld.
But the fun doesn't stop there. First of all, join our TGOB Miami Whatsapp group to connect with other community members, to possibly share rides, accommodation, or simply meet up before and after the event. We have asked our local family for some recommendations on the best places to shop, restaurants, hotels, and other fun things to do in Miami.
Practical information
Before we give you the full low down on everything Miami, we'll share some important, practical info first.
Miami COVID-19 restrictions
Just like everywhere else around the world, Miami has felt the effects of the global pandemic. Measures have been taken in an effort to keep things under control. If you are traveling in, be sure to check out all the necessary travel requirements on their government website. Make arrangements well in advance, to avoid any confusion.
Currently, wearing a mask in public indoor settings is mandatory. The mayor strongly recommends masks to be worn outdoors too. Hopefully, cases will decrease in the coming period, as we aim to have a free zone at our event without masks. We will share more details about the COVID regulations when we get closer to the date.
Transportation
As mentioned before, join our Whatsapp group to see if others in your area will be traveling to Miami. You might be able to hitch a ride or make other travel arrangements as a group.
Most international travelers will be flying into Miami International Airport, while US residents might catch a train or decide to turn it into a fun road trip.
To get around once you're in the city, there are quite a few options. For example, services such as Uber and Lyft are active in the area. But you will soon also realize how easy and affordable the public transportation system is, with metrorail, metromover, city buses, and even trolleys available all over town.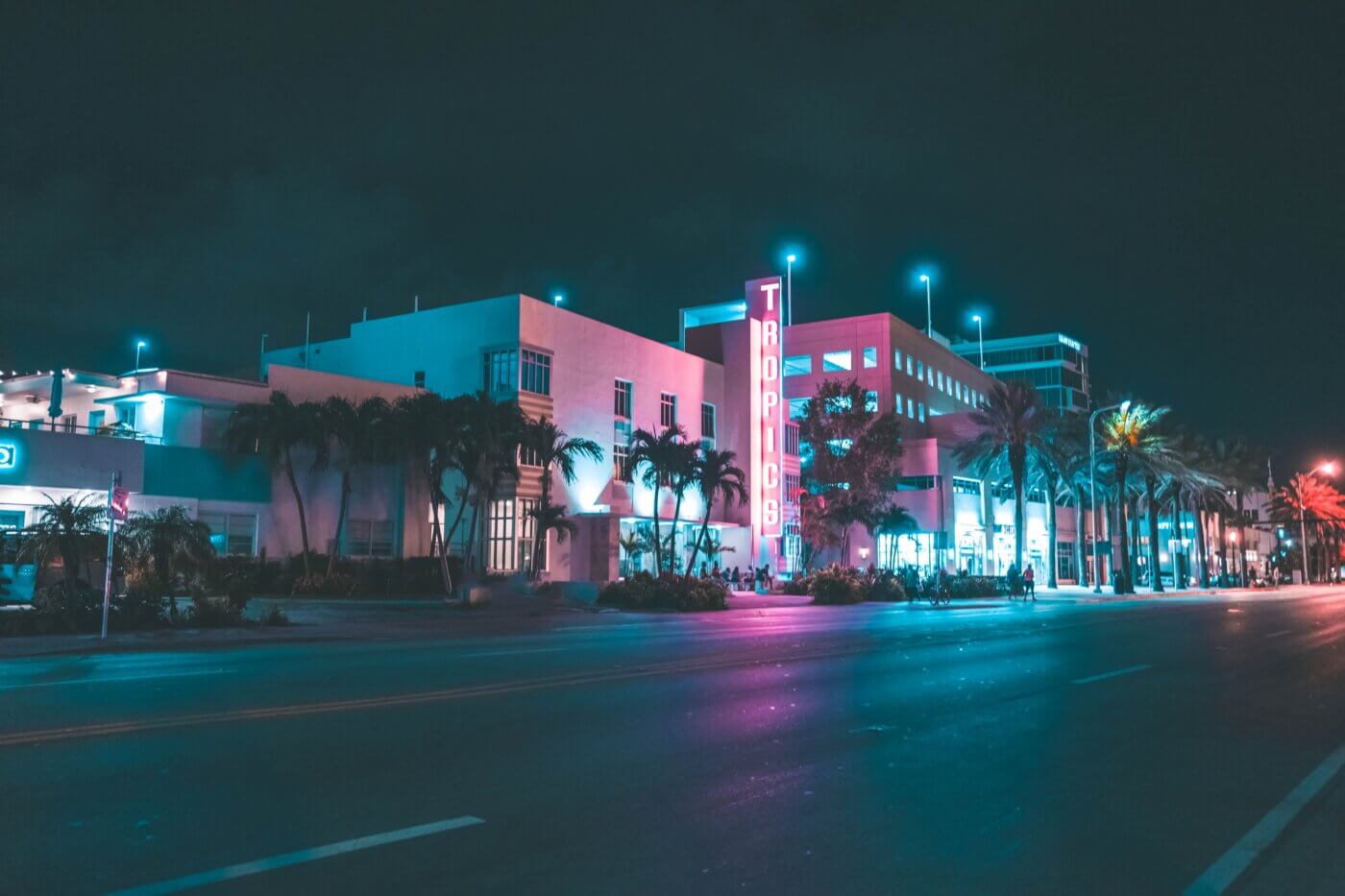 Photo by Ryan Spencer
Nice areas in Miami
There are some interesting neighborhoods you simply shouldn't miss. Everything is on-trend in the upscale Miami Design district, while you will encounter a more hipster vibe in Wynwood with its countless art galleries and cozy cafés.
You can't leave Miami before you have spent at least one lazy day sprawled across the soft sandy beach. The most popular one is South beach, which is lined with the famous Art Deco buildings.
However, there are many other beaches to choose from, stretching along the coast. All with plush, white sand and crystal clear turquoise water. The retro-styled lifeguard towers are another wonderful touch to the picturesque views.
After Cuban refugees settled into the neighborhood, Little Havana became distinct to this heritage. To this day, it's still highly populated by Cuban immigrants, with some of the best Cuban restaurants and cafés in Miami.
Coconut Grove (the grove) is a hip and happening area which is great for shopping and dining, with a bustling nightlife. Other areas you shouldn't miss are Downtown, Coral Gables, Miami Beach, Brickell, Upper Eastside, and Midtown.
Accommodation in Miami
Check out websites such as Airbnb, Booking, and Trivago to find a hotel in Miami around the sights and areas you want to be close to. There might be other community members who would love to share an apartment with you, so be sure to shoot a message in the Whatsapp group.
To explore a selection of some of the most unique and funky hotels with different themes, visit this blog.
Miami food recommendations
Foodies, you have arrived in heaven! Miami cuisine has Latin and Caribbean influences, with some of the most common dishes such as the Peruvian ceviche, empanadas, Arepas, and typical Cuban sandwiches. We'll take you through some of the nicest culinary hotspots below.
Lunch and snack hotspots
Yardbird
Located in Miami Beach, Southern-style lunch or dinner at Yardbird is the height of comfort food. Who could resist the fantastic combination of chicken 'n watermelon 'n waffles? Not us. Plus we suggest adding some extra honey hot sauce and bourbon maple syrup. You're welcome!
Versailles
Dubbed "The world's most famous Cuban restaurant", expectations leave nothing to the imagination at Versailles. The most delicious Cuban specialties are served here for breakfast, lunch, and dinner. Sit down and tuck in!
Azucar Ice Cream Company
Simply the queen of Cuban ice cream, Azucar Ice Cream Company is mentioned as a fave by everyone, locals and visitors alike. Located in Little Havana, the saccharine sensation starts at the counter where you're forced to make a choice between all the mouthwatering flavors like gingerbread, roasted marshmallows s'mores, and orange blossom almond.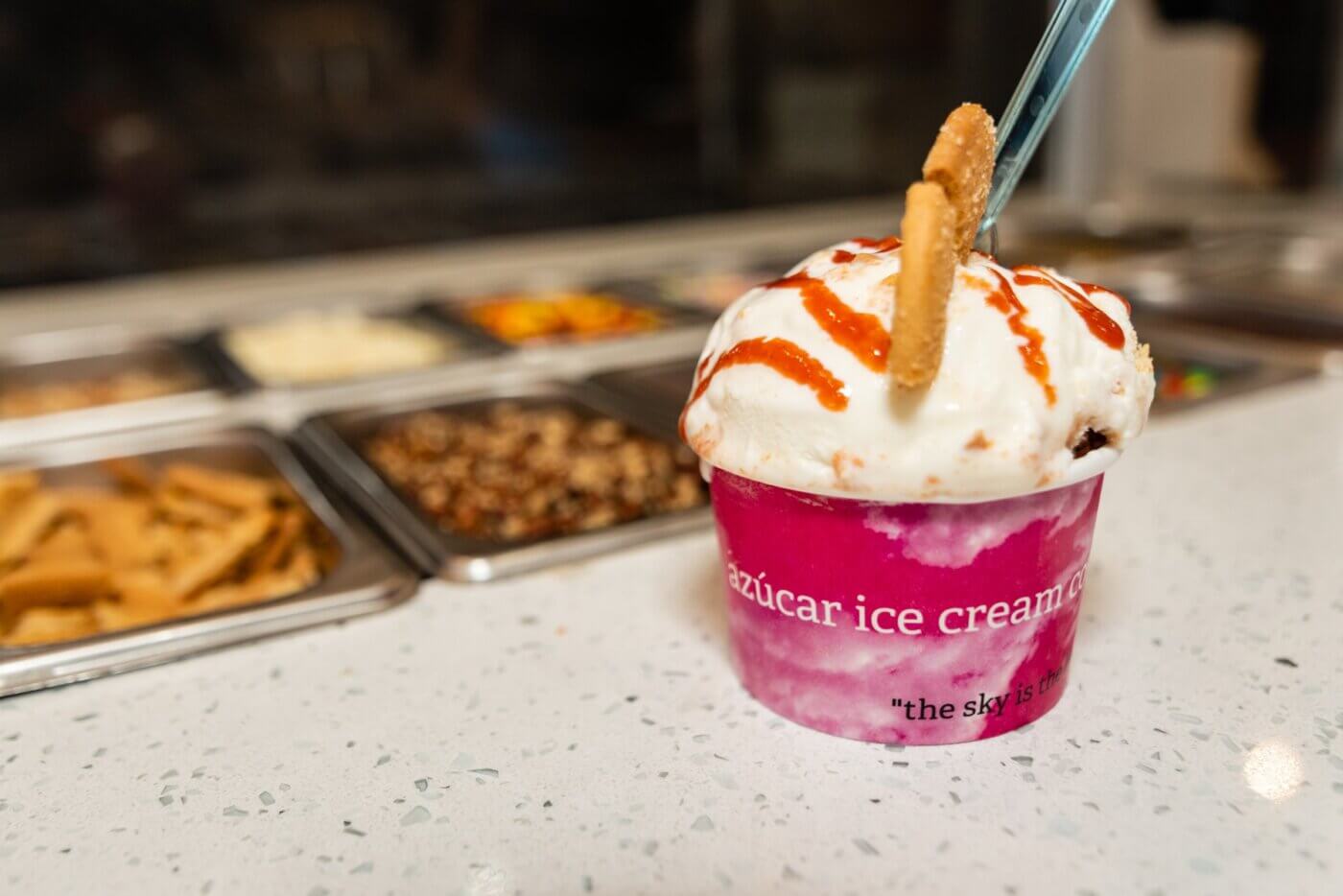 Jaxson's Ice Cream
Family-owned since 1956, the retro vibes at Jaxson's Ice Cream give you a nice "homey" feeling. All the dessert classics are found here, such as ice cream sundays, milkshakes, soda floats, and waffles. If you're with a group, all with an insatiable sweet tooth? Order the Orginal Kitchen Sink. The what? Yes, a real kitchen sink loaded with 4 pounds of ice cream (36 scoops). Served at your table with some sparklers, topped off with bananas, cherries, homemade whipped cream, and mixed nuts.
Dreamer
Treat yourself to some yummy açai, fresh juice, or matcha at Dreamer, the most instagrammable juice bar in Miami. There are three locations spread out over the city, all with beautiful tropical interiors and pink flamingo wallpaper.
Caja Caliente
It's brunch time, so order your bottomless mimosa's to go with your delectable guava-swirled pancakes, french toast, or tamales. Did someone say "tacos"? They won an award for the best tacos in Florida. Chef Mika Leon at Caja Caliente knows what she's doing here, you don't want to miss out.
Phuc Yea
What's in a name? Cozy eatery Phuc Yea has all the Vietnamese specialties your foodie heart might crave for breakfast, lunch, and dinner. They don't even care what time it is, order anything you like at any given time of the day. Chef Cesar serves up the most delicious homemade recipes while blending Vietnamese with Cajun flavors.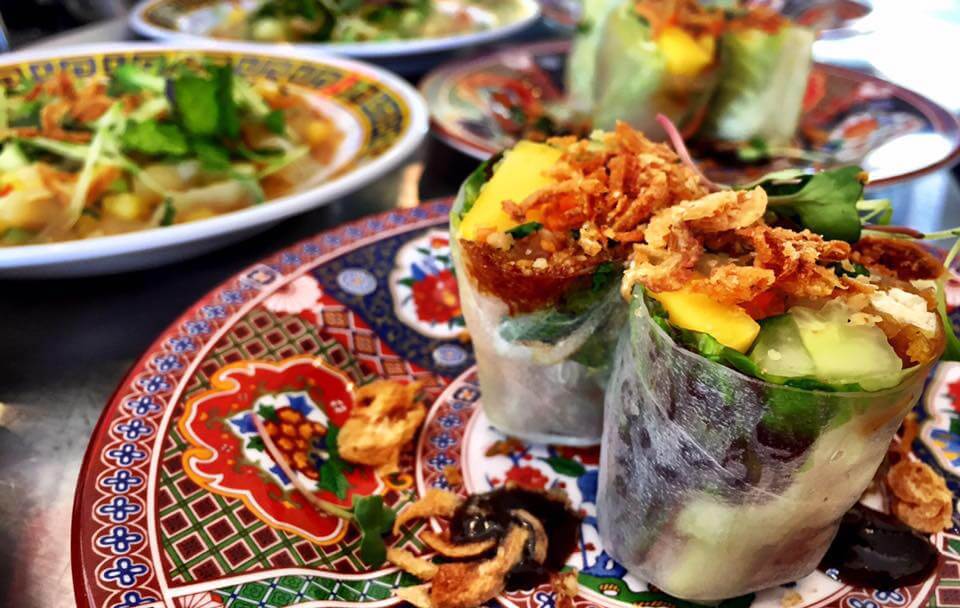 Dinner hotspots
Planta
The all-day menu at Planta is all vegans -and even non-vegans- could wish for. This sleek and stylish plant-based restaurant has the perfect atmosphere, combined with yummy vegan versions of sushi, ceviche, queso fundido, and avocado lime tartare. Truly the place to be if you're looking for nutritious food and love to experiment with new flavors.
Restaurant 27
Entering Restaurant 27 is like stepping back into the seventies! Located in a historic house, the multi-level restaurant has multiple rooms and dining areas full of retro furniture and peculiar artwork. The quirky vibe comes hand-in-hand with super delicious food and drinks. Wander around, and chat with the neighboring tables in the communal spaces. After dinner, you can drink cocktails in the Broken Shaker bar, and take them out to the lively courtyard by the pool.
Swan
Stop by Swan located in the middle of the Design District to try the seasonal menu envisioned by Pharrell Williams and David Grutman. The indoor and outdoor seating areas follow a pastel color palette to match the florally garnished dishes. Rustic cuisine for breakfast, lunch, or dinner but also the cutest desserts and delectable cocktails.
Meet Dalia
Another pale candy tinted eatery where all the flavors of the Mediterranean come together in the menu. Definitely a romantic ambiance, but also great for groups, Meet Dalia is a great place for shared dining with their mezze menu. Besides that, the raw bar, lobster pasta, and kefta burger are all popular choices too.
Manna Life Food
The name says it all, Manna Life Food is where you can nourish your body with fresher-than-fresh organic superfoods. Around since 2016, all the offerings on the menu are made from scratch with locally sourced, plant-based ingredients. Taste true wellness through their smoothies, power bowls, and soups, while also treating yourself to some guilt-free burgers, tacos, and sweets from the bakery.
Lagniappe
Feel like you have suddenly ended up in New Orleans at this rustic, quirky-styled shack with live jazz music every evening. The wine menu at Lagniappe just goes on and on, while you can put together a tasty charcuterie tray to go along. In the mood for a heavier bite, check out what's on the barbeque.
Shopping areas
As you probably know, our events are the perfect occasion to dress up, or rather; dress to express. Read all about the style of Babylon in this blog, which also features some of the best places to shop online. Shopping in Miami is nothing short of a fashion adventure too, with popular malls such as Design District Mall, Bal Harbour mall, and Aventura Mall. However, more aligned with our eclectic aesthetic, we have found some of the coolest Miami boutiques and locally owned stores for you.
Beatnix
Get your theme costume or exciting nightlife attire at Beatnix, a funky Miami beach store for flashy clubwear. They carry a nice variety of headpieces, showgirl outfits, corsets, vintage clothing, wigs, and shoes. This should definitely be your first stop in Miami!
Fly Boutique
The sultry vibes at Fly Boutique make browsing for hard-to-find vintage pieces a soothing experience. Everything from statement boho jewelry, to velvety caftans and vintage designer items are sold here.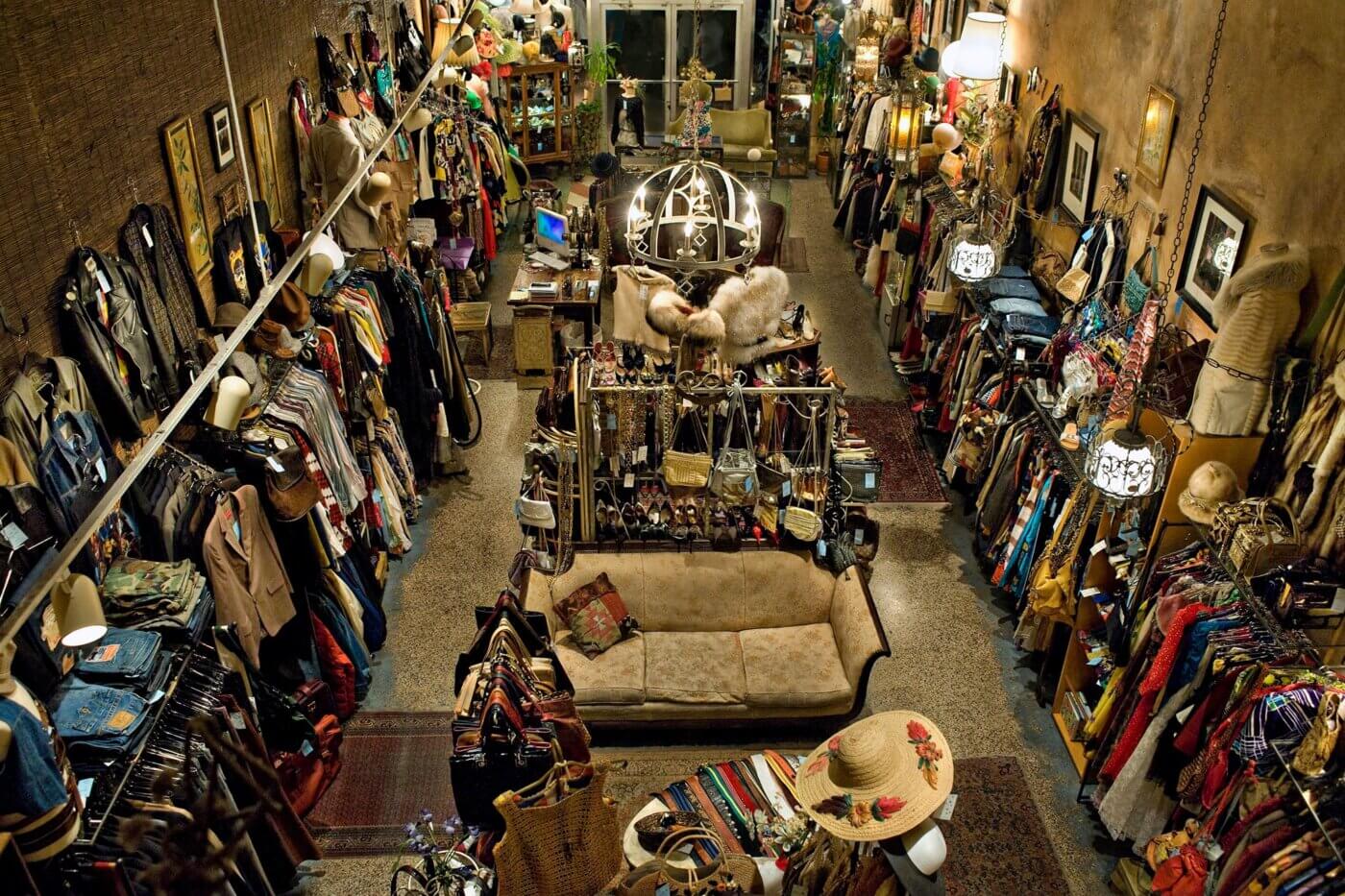 Lotus House Thrift
This thrift store is a partner of Lotus House Women's Shelter, an organisation that helps women to get back on their feet and into the workplace. Thus, Lotus House Thrift is a place where you can redo your wardrobe in a sustainable way while supporting a great cause.
The House of Findings
In Upper Buena Vista you will find a super cute shop called The House Of Findings. Clothing and accessories from all over the world are sold here, as well as handmade accessories.
Upper Buena Vista
Actually, Upper Buena Vista is full of locally owned stores, take a look around the area. There is also an outdoor "mall" that offers products from local vendors only. A few blocks nearby you will also find The Citadel, a building with a large food hall and stores with sustainable clothes and jewelry.
Museums/art areas
There is no short of museums or interesting art areas in Miami, some neighborhoods look like open-air museums already.
Art Basel Miami Beach
It just so happens that one of the most prestigious International art conventions is held in Miami on the weekend of our event; Art Basel Miami Beach! here, you could literally spend days gawking at artworks from all over the globe, as well as interactive art installations and the latest interior design trends.
Scope Art Show
After Art Basel, Scope Art Show is the second most important art exhibition in Miami, installed right on Ocean Drive.
Wynwood art district
Not your conventional type of museum, but just as enticing. The Wynwood Walls can be described as an open-air museum with countless colorful graffiti murals. Absolutely worth a visit as you never know what you're going to get, and of course the size of these artworks is extra impressive.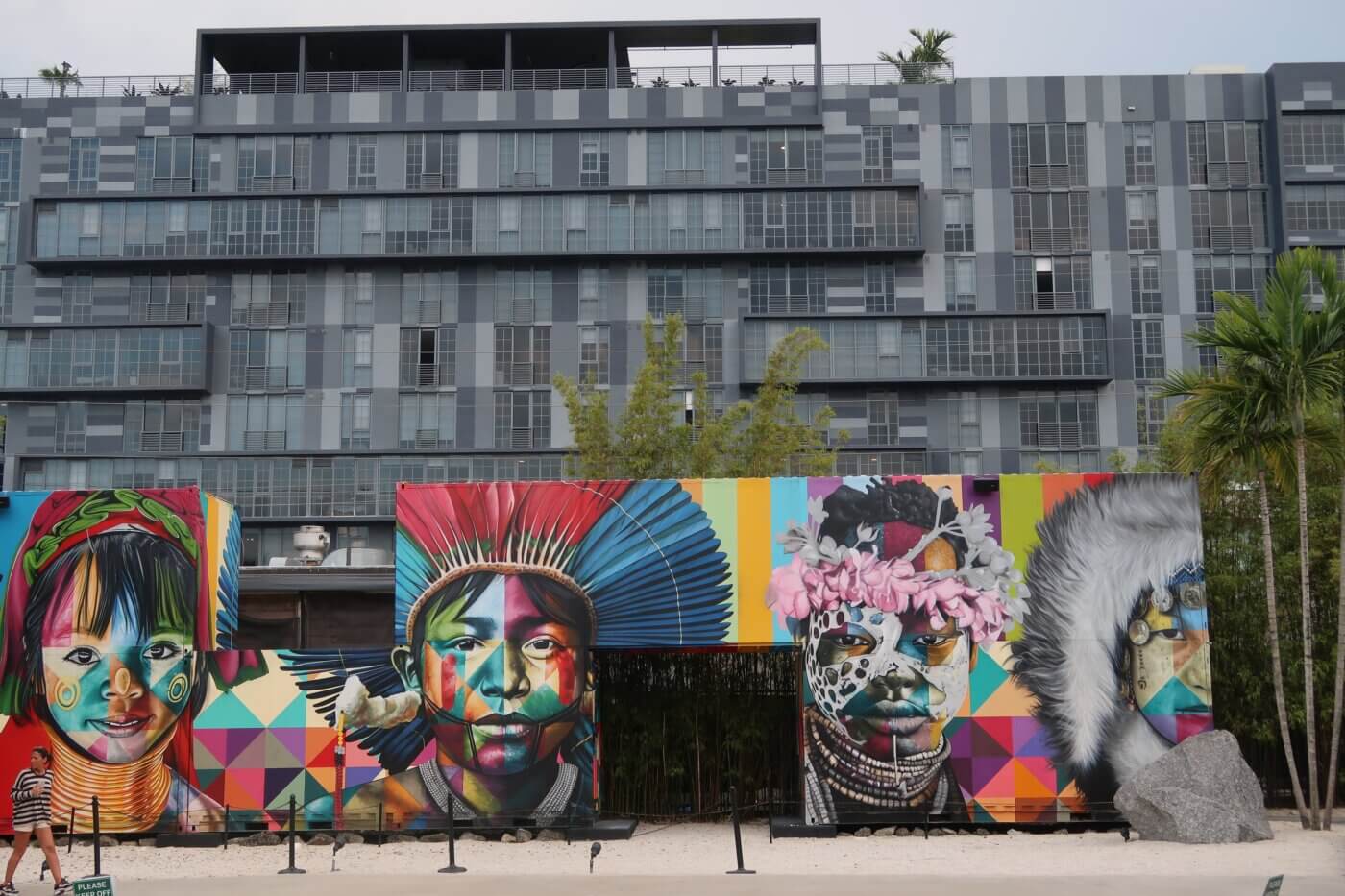 Photo by Sieuwert Otterloo
Other honorable mentions for museums:
Institute of Contemporary Art Miami
The Philip and Patricia Frost Museum of Science
Other fun things to do in Miami
Whether this Miami visit is your annual group vacay or a romantic trip for two, there are enough fun activities and sights to choose from. You can't get bored in this city. There. Is. No. Way.
Yoga
Even if you only came to party and chill, doing a yoga session to start your day will help you relax even more. It just so happens that Miami is where lots of skilled instructors are based.
Catch one of Tiffany Levy's sessions at Space Park, or find out about all the locations where Parker Sloan Leiro teaches. Furthermore, Emilia Garth is a yoga instructor who is known to sing at the end of her classes and other workshops. These three teachers come highly recommended by our local community.
Glow in the dark bowling & skating
Basement Miami is not just your regular nightclub. In the actual basement, you will find a bowling alley and skating rink, both illuminated by neon lights and cool projection effects.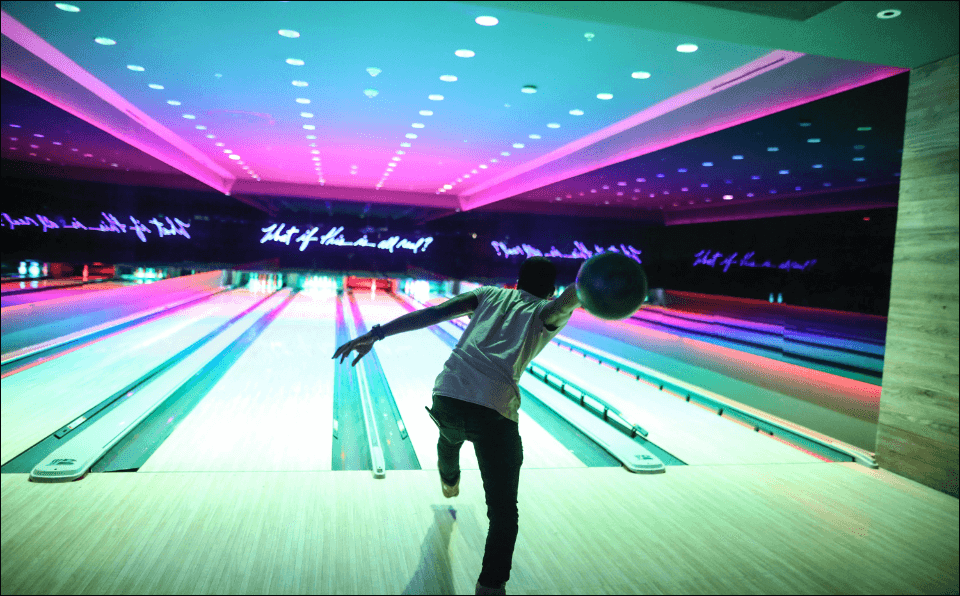 Gianni Versace's mansion
Formally owned by the late Gianni Versace, his former residence Villa Casa Casaurina has been transformed into a boutique hotel. Naturally, without losing any of its Italian flair. The mosaic-tiled pool, the ostentatious restaurant, and the flamboyant interior design of the villa's rooms are all a reflection of the fashion hero's brilliance.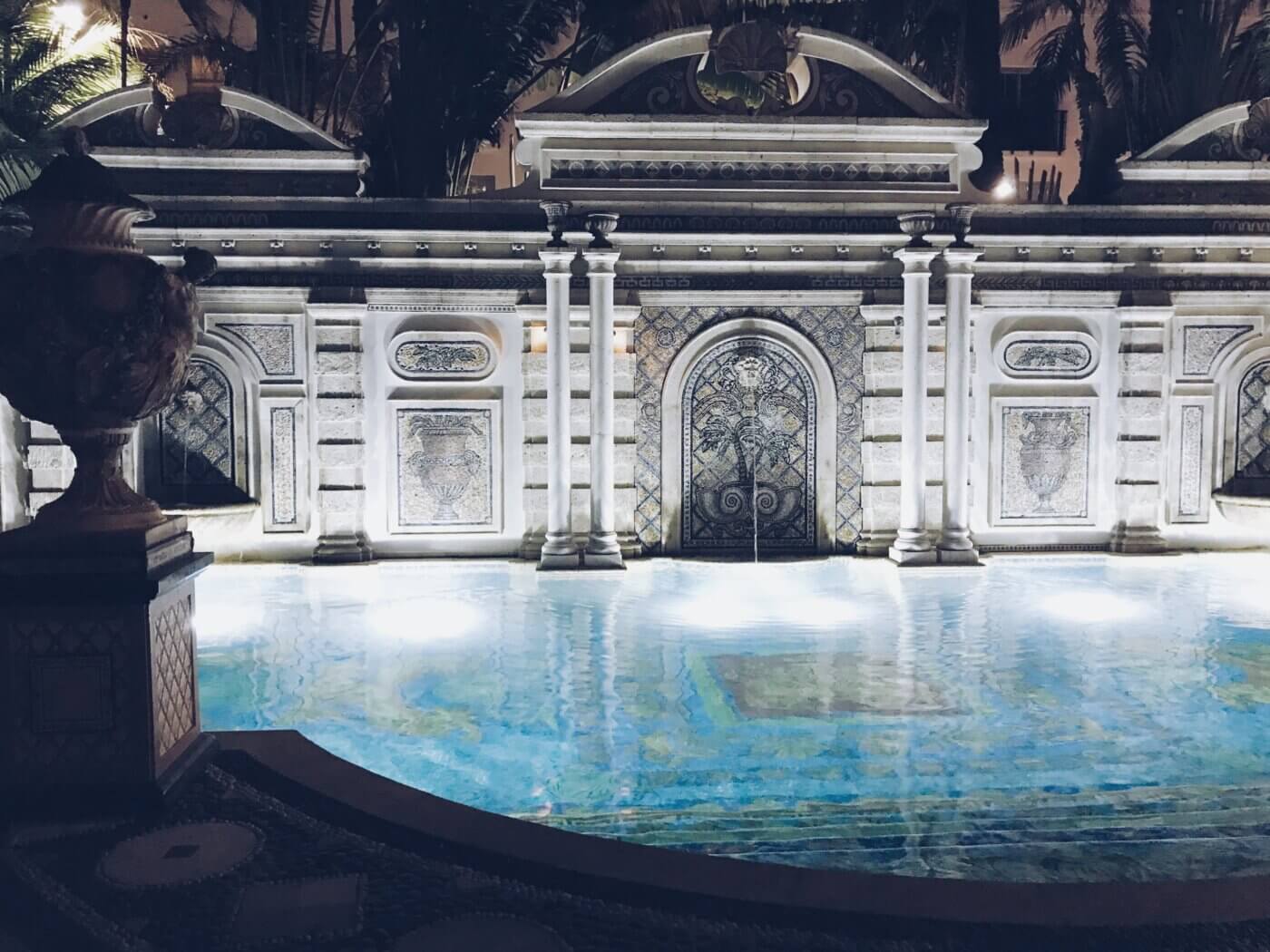 Photo by Pedro Sostre
Cape Florida Lighthouse
Ascend to the top for a panoramic view of Miami when you visit Cape Florida Lighthouse. This landmark has been looking out over the bay since 1825, located at Bill Baggs State Park. Even if you don't intend to enter the tower, the surrounding area is picture-perfect already.
Other honorable mentions:
Fairchild Tropical Botanical Garden
That's it for now angels!
If you know about anything that should be on this list, please let us know.
Send your tips and recommendations to Joanna@thegardensofbabylon.com

---