For the love of Goa!
During the 2-week visit for our Babylon event in late November 2021, we fell in love so deeply with Goa. A very unique first-time destination for The Gardens of Babylon. The lush jungle paradise on the West Coast of India has been a dream come true. Before November 15th 2021, tourists weren't allowed to enter India as the Delta variant caused a surge of COVID-19 cases. With only a few foreign tourists around, we were able to experience Goa as it slowly starts to recover from a 2-year long crash in its economy.
After what we have seen there, we knew it wouldn't be long before we would plan the next India adventure. We simply urge you to come and visit! Get ready for our second event; The Gardens of Babylon presents the Goa Holi Edition! Open your heart and join us on our journey, for the love of Goa!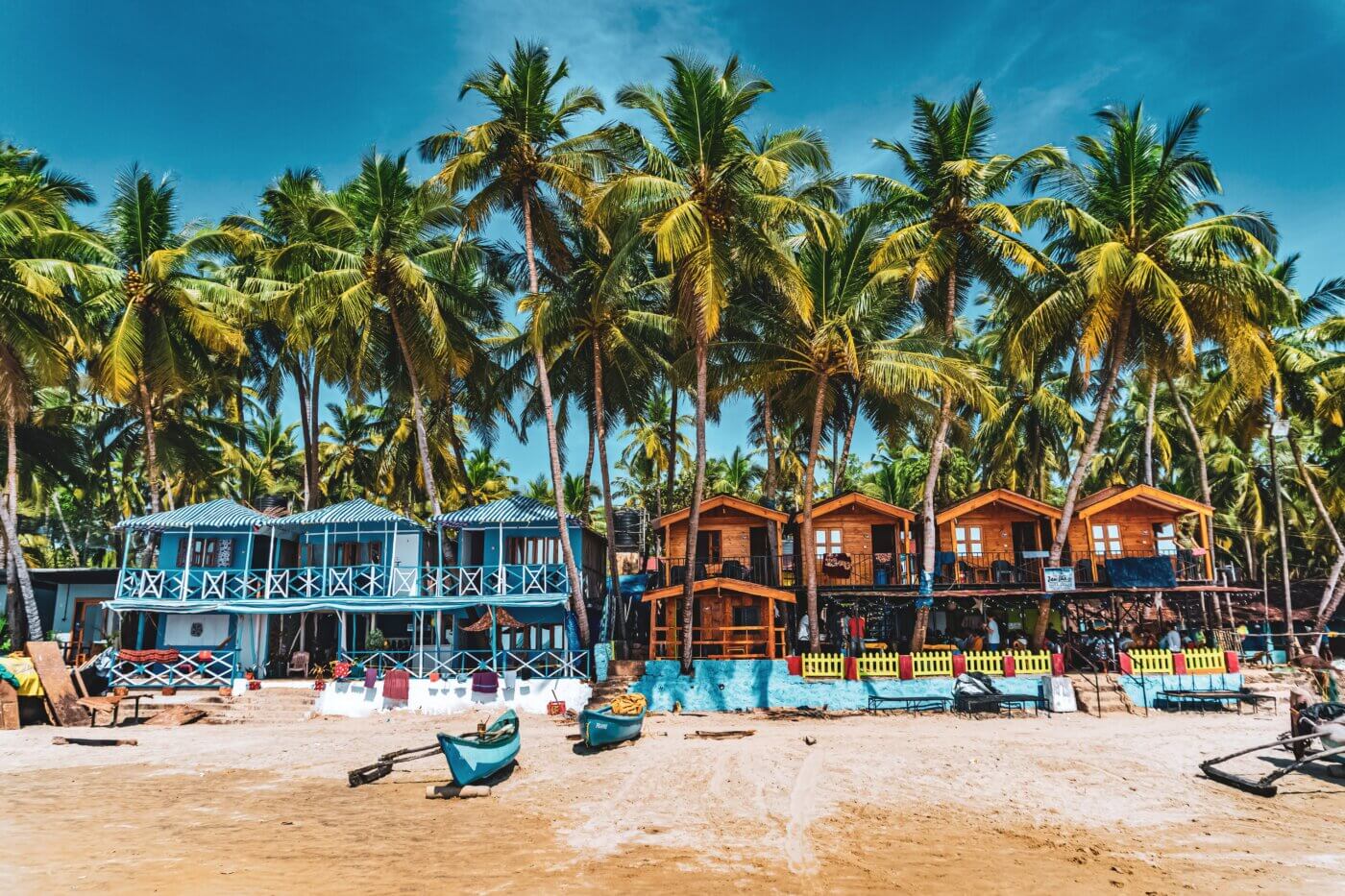 Our event in Goa
Goa is the smallest state of India, located on the coast of the Arabian Sea. Formerly a colony of the Portuguese Empire, it was occupied for almost 450 years until 1961. The Portuguese influences are still visible until this day, with a lot of Western architecture such as churches and civil and residential buildings.
Many of these sights have been added to the World Heritage list, which is one of the reasons why Goa has always been a popular travel destination. Furthermore, the white sandy beaches, nightlife, and rich cultural traditions attract flocks of tourists every year.The region has so much to offer.
You could go for a secluded experience with yoga, culinary treats, Ayurveda, and more. Or, you can immerse yourself into the party scene that never seems to stop, ever. Our Goa Holi Edition event will take place on March 19th, so make sure you keep an eye on the event page for ticket sale info!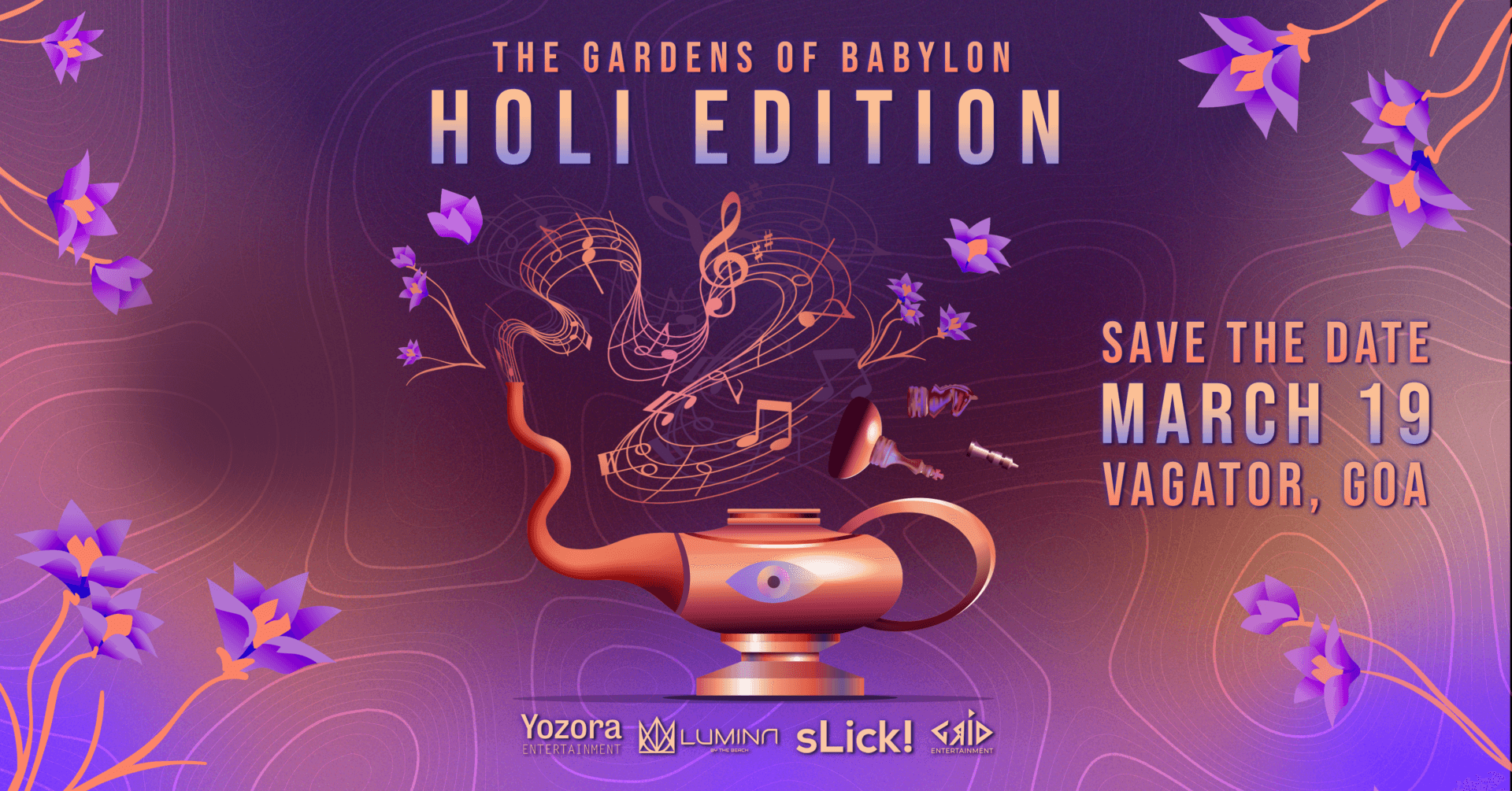 Some practical information first
Before traveling to India, let's go over some practicalities first.
make sure that you apply for a visa. Applications for tourist visas have reopened since November 15th, with the fee depending on the country you are traveling from. For more information, visit the Indian Government E-Visa website.
Another important thing is to check the travel requirements and Covid-19 restrictions that are in place. To avoid confusion and/or disappointment, consult the Government website of India to find out about everything you will need to arrange.
Transportation
There are quite a few options to choose from in Goa. The major cities and some rural areas are connected by bus services. You can find the names of the cities and places the bus will pass through on the front of the bus.
For shorter rides, you can take a cab, auto-rickshaw, or a motorcycle rickshaw. Keep in mind that all these services are usually unmetered, so you will definitely have to negotiate the price before jumping in!
Fortunately, the government has recently introduced special taxis that are all operated by women, in consideration of female solo travelers. These taxis are also metered and GPS monitored, so you will be very safe. Click here to read more.
If you want to have all the freedom to move around as you please, your best option is to rent a (geared) bike, or a motorcycle.
Food
The hip and happening restaurants around Goa tend to serve a European-style menu. However, if you are anything like us, you would prefer the taste of India! The country is famous for its cuisine for a really good reason.
You can basically stumble into any restaurant on any given corner to be guaranteed tasty curries, biryanis, local xacuti, and more. Foreign travelers should be cautious with uncooked food. Play it safe and avoid salads, ice cubes, and ice cream.
Some places we highly recommend will follow below.
Artjuna & Mojigao
These two establishments are owned by the same Israeli entrepreneur in Goa. The food menu at both Artjuna as well as Mojigao teleports you to Tel Aviv, while the drinks are more locally inspired. Come here for a jungle escape (Mojigao) or sit down to get some work done. Moreover, they have an extended program of activities ranging from yoga to boxing classes. Musical events also take place here, such as Tech Tuesday, or live music events.

Sakana
If you are in the mood for Japanese food, Sakana is the place to go. This cute garden style restaurant is tucked away in Mapusa. Its owner is a beautiful Japanese woman that has been running the restaurant in the wild west of Goa by herself for more than 13 years. Enjoy the incredible food and cocktails while you just gawk at all the cool locals of Goa passing you by. Look up, smile, and you will meet loads of new people before leaving this place.
Other honorable mentions:
Markets
Don't even think of leaving India without checking out at least one street market. The experience is just as fascinating as a visit to our very own Market of Curiosities. Below are some of the markets we enjoyed visiting the most.
Friday Market Mapusa
If you are looking for a local experience, do pay a visit to the Friday market of Mapusa. You will find colorful bead spreads, saris, pottery, spices, jewelry, and other beautiful trinkets here. Make sure to bring some bakery snacks to give away to the street kids that hang around in the area. While their grateful smiles will brighten your day, it will totally make their day too.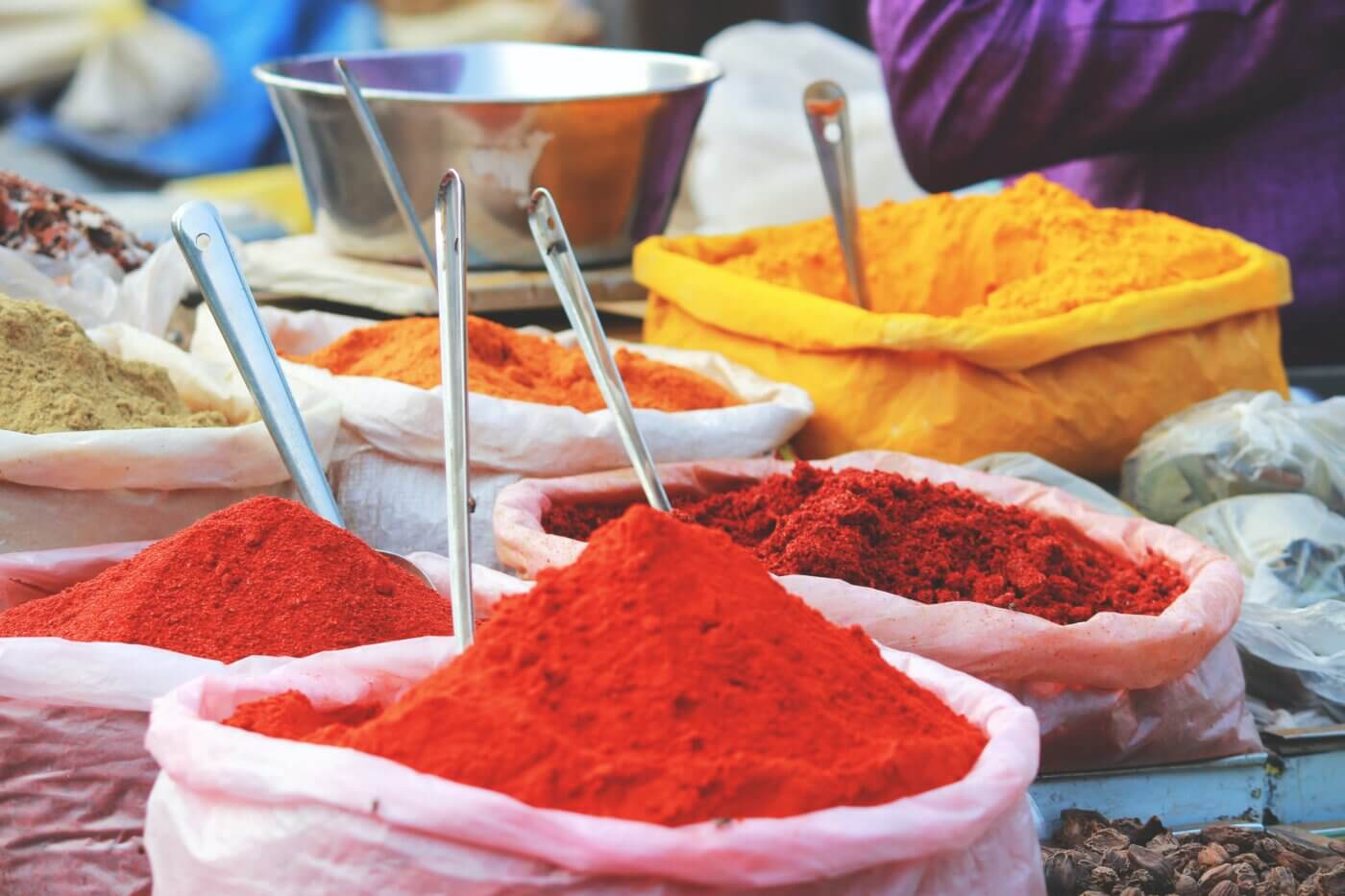 Tibetan Market in Baga
Lovers of silver, indulge yourself! At the Tibetan Market you can totally adorn yourself with the most stunning silver jewelry. The price for each silver piece varies and the goods are measured to determine the price. However, do bring your best negotiation skills to the table. We urge you to avoid going here in the early afternoon. With little ventilation, the place turns into a silver sauna.
Beaches
The beaches in Goa are just stunningly beautiful, the wavering palm trees tower above the glittering gold or soft white sand. You are in paradise. The beach hangouts below were amazing and all recommended to us by local community members.
Anahata Resort
At this charming beach resort in Ashvem you can eat, sleep, relax, and do yoga. Anahata Resort simply has it all, you can tell just from the pictures how impressive the atmosphere must be in real life.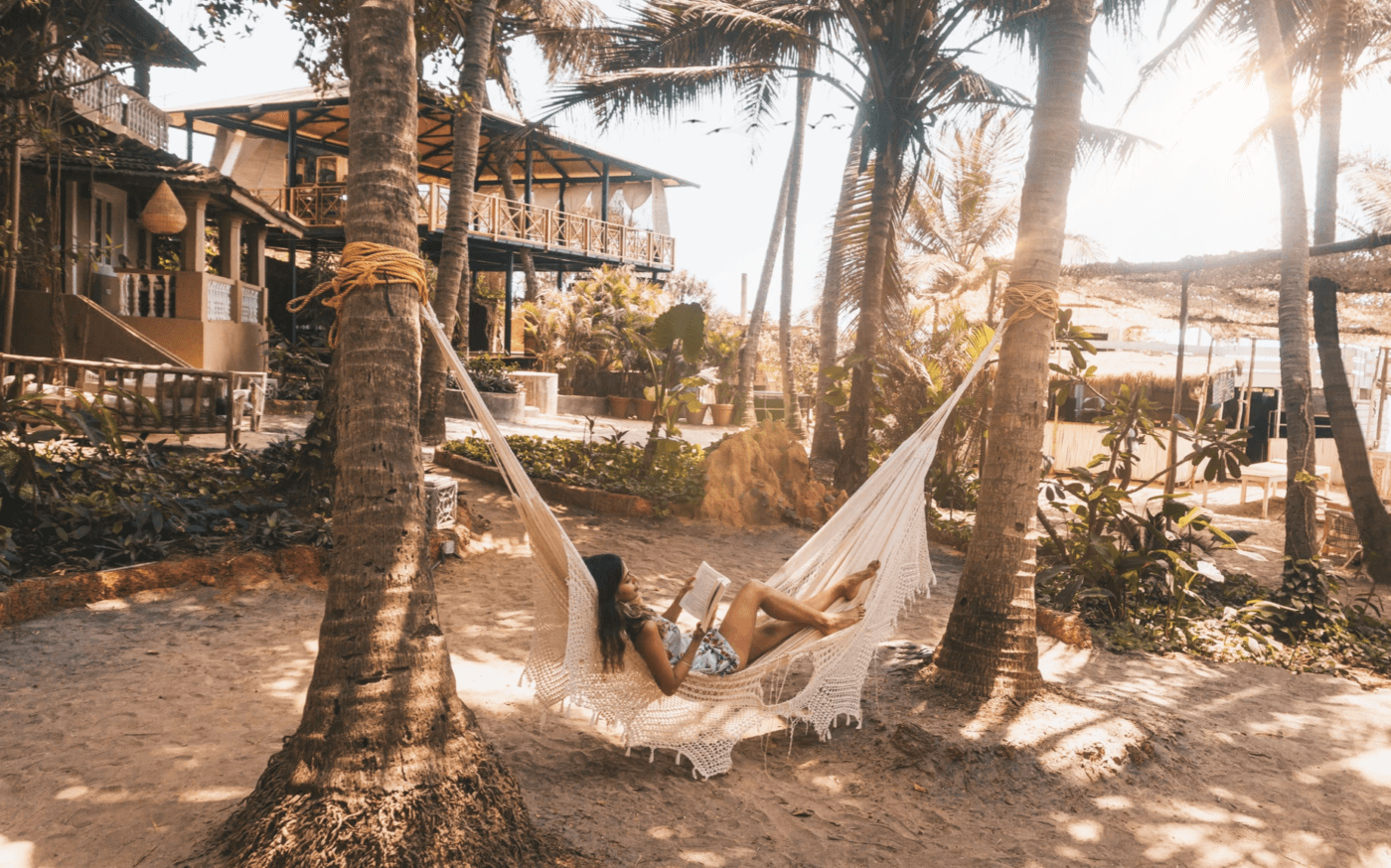 Palm Grove
Another amazing beach resort in Ashvem is called Palm Grove. It is known for hosting interesting retreats, while having a cozy restaurant, plus nice rooms and bungalows that face the sea.
Vaayu
While also a serene and beautiful hideout in Ashvem, Vaayu Village is a little different as it also offers some more adventurous activities such as surfing, wakeboarding, kitesurfing, and various boat tours.
Keri Beach
Officially named Querim beach, Keri beach is a wonderful wide stretch of soft sand somewhere to the North of Arambol. Usually, it's much quieter than most beaches in the area and you have a view of the ancient Portuguese Terekhol fort from across the riverbank.
Events and party venues
While the area is perfect for winding down, there are more than enough places to party too.
Recommended by locals:
Parties by Reggae Rules the Beach
Psy Trance at Hilltop, Vagator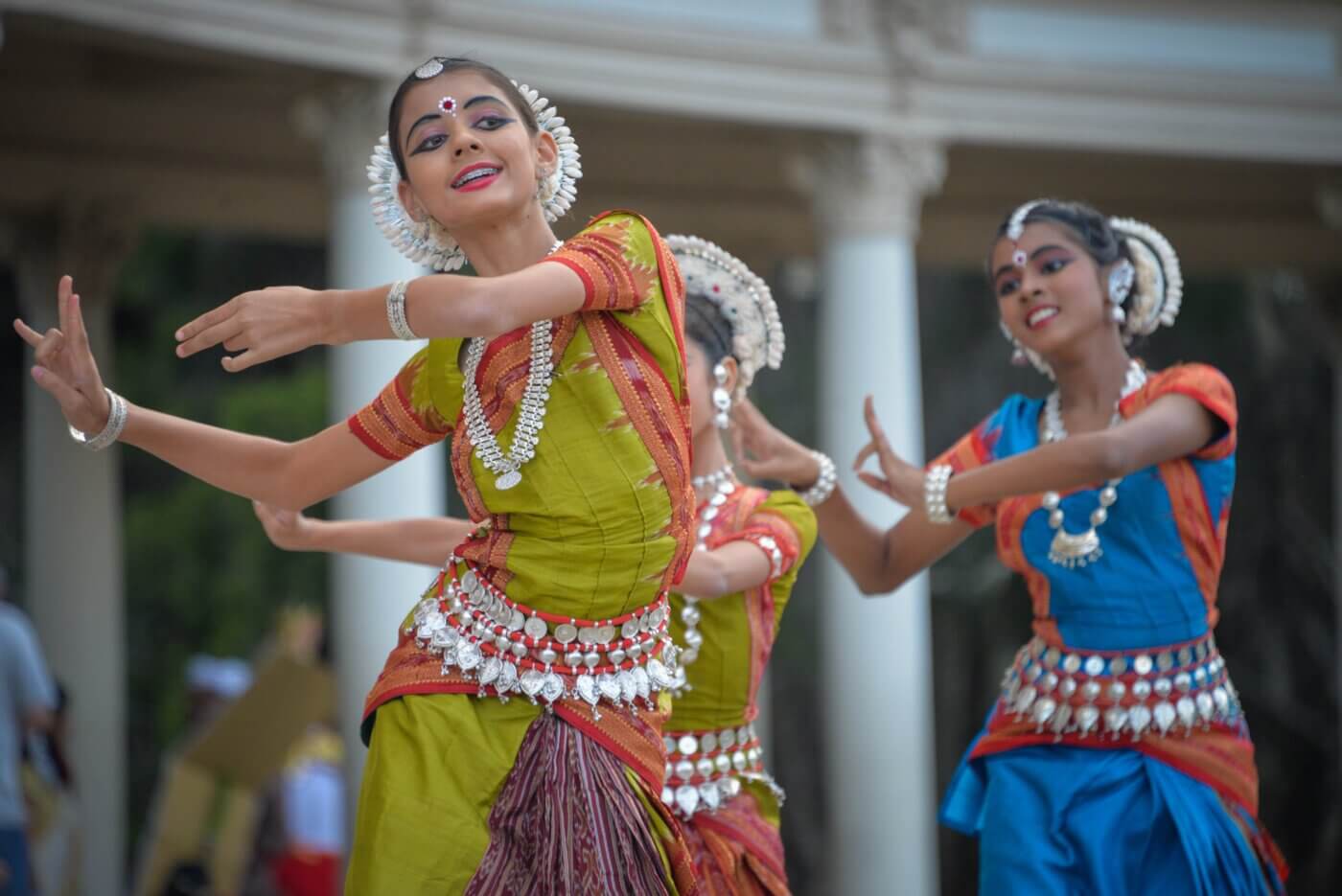 That's it for now angels!
If you know about anything that should be on this list, please let us know.
Send your tips and recommendations to Joanna@thegardensofbabylon.com
Don't forget to check out our next upcoming retreats and parties.

---