Interview with Leona Design: Leona Leppers, April 2022
Leona Leppers in 5 Questions
At all events by The Gardens of Babylon, the Market of Curiosities gives you the opportunity to browse through unique collections from local designers. It's the perfect place to find a special item to finish your party outfit, while hearing all about the story behind the item from the creator themself.
Leona Leppers has been with us for many years, as her brand Leona Design is loved by our whole community. Her wearable art has been featured in fashion magazines, and we are amazed by her ornate headpieces and kimonos. Just like us, you must be wondering what inspires her to create such beautiful things. Here is Leona Leppers in 5 questions!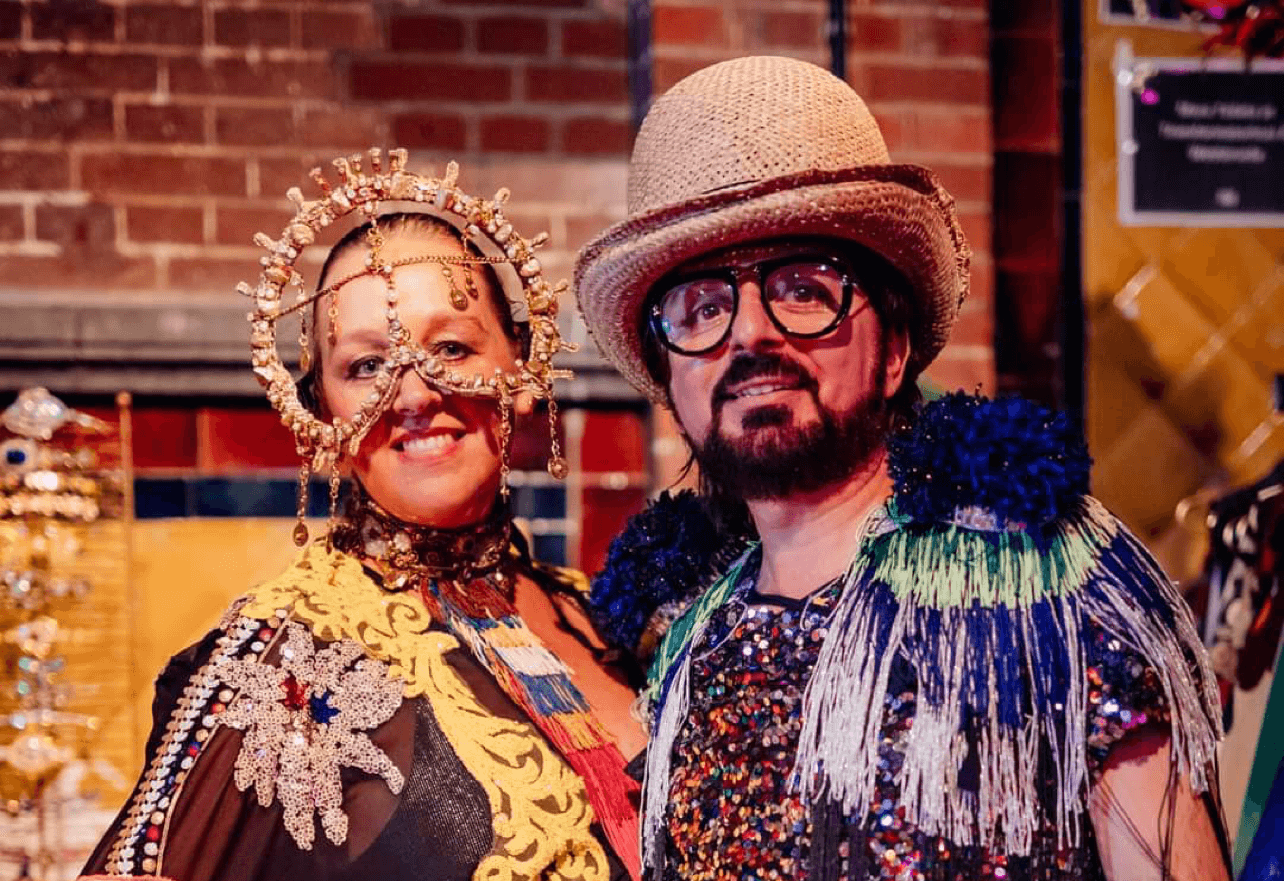 Question #1
You have been one of our main vendors for years already. How did you end up at The Gardens of Babylon, and what stands out to you about our community?
Just a few months before the first Monastery festival in 2018, I discovered The Gardens of Babylon on Facebook. I offered to play the harp at the festival and bring my tent to sell my wearable art. Somehow, a very strong gut feeling told me this might become my new audience, where I would be seen and appreciated for the qualities I possess.
Welcomed with open arms, it was an amazing experience to be present at the first festival of The Gardens of Babylon. For years, I had been searching for my target audience as an artist. At The Monastery, I finally encountered party people who wanted to look beautiful by wearing my art! Moreover, people who understand that unique items like mine are worth spending more money on.
My audience is international. Even though I grew up in the Netherlands, I feel connected with the Gardens family all over the world. The enthusiasm and love from this community is so unique and heartwarming. It always inspires me to create beautiful designs and new concepts for the Gardens family.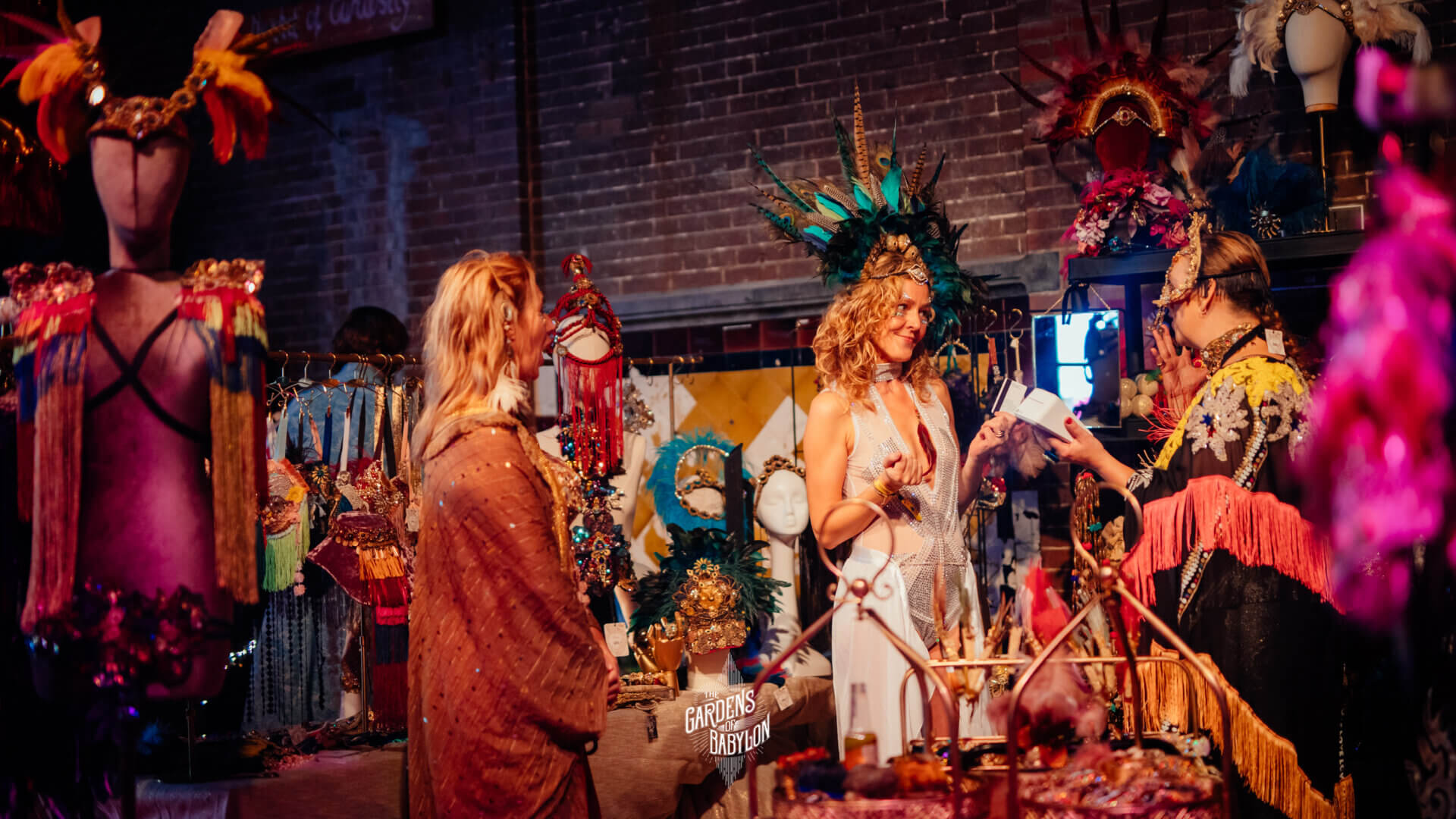 Question #2
What's an evening like as a vendor at the Market of Curiosities?
For me, having a shop at the Market of Curiosities means I'm able to give my audience a unique experience. I arrange and decorate my shop in a way that creates an atmosphere of wonderment. My goal is to inspire you to transform into an even more beautiful version of yourself, your alter ego, your shiny celebration!
I just love seeing so much joy, from all the happy people walking out of my shop. On these evenings I get so much appreciation and so many compliments that I'm still glowing for weeks and weeks after.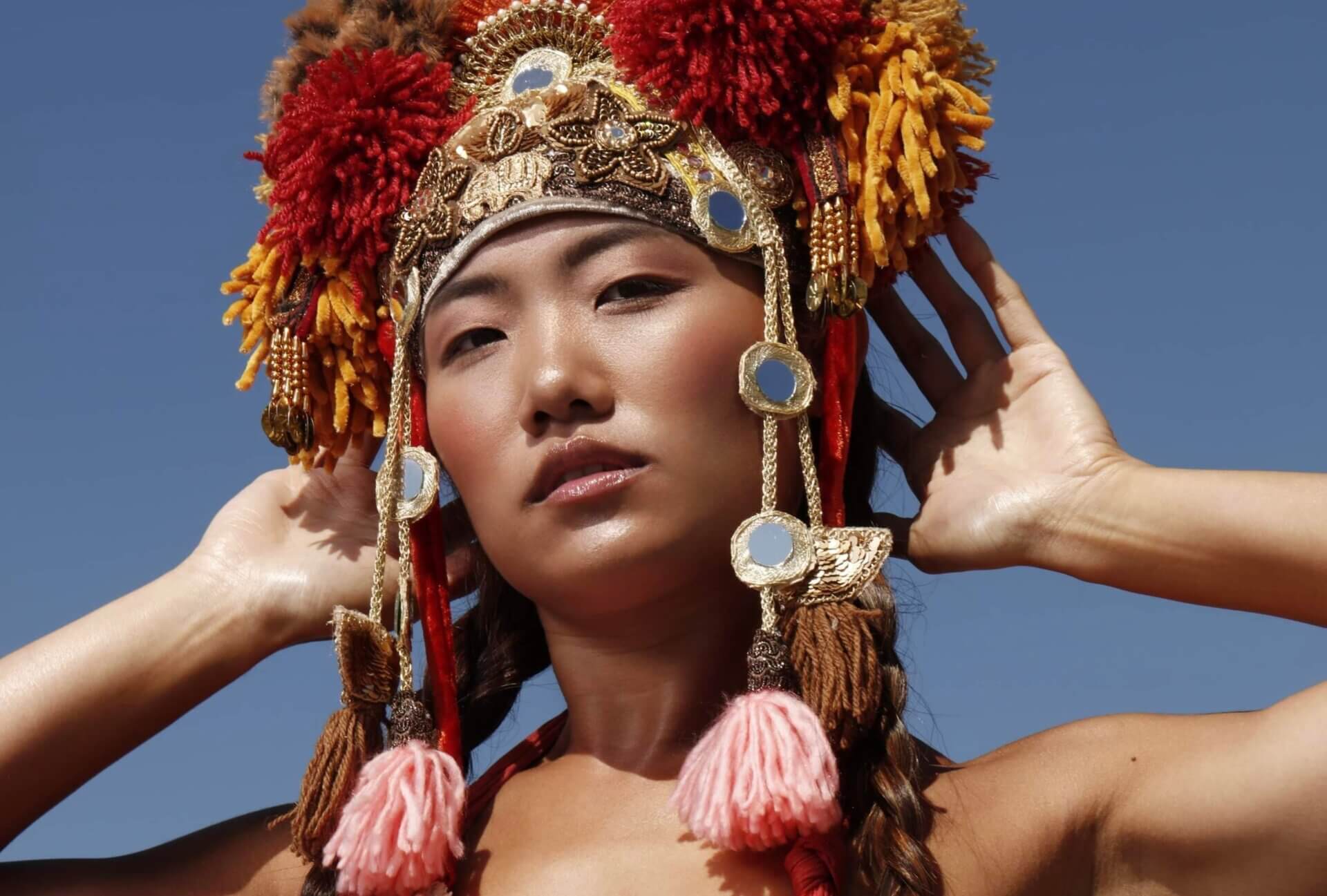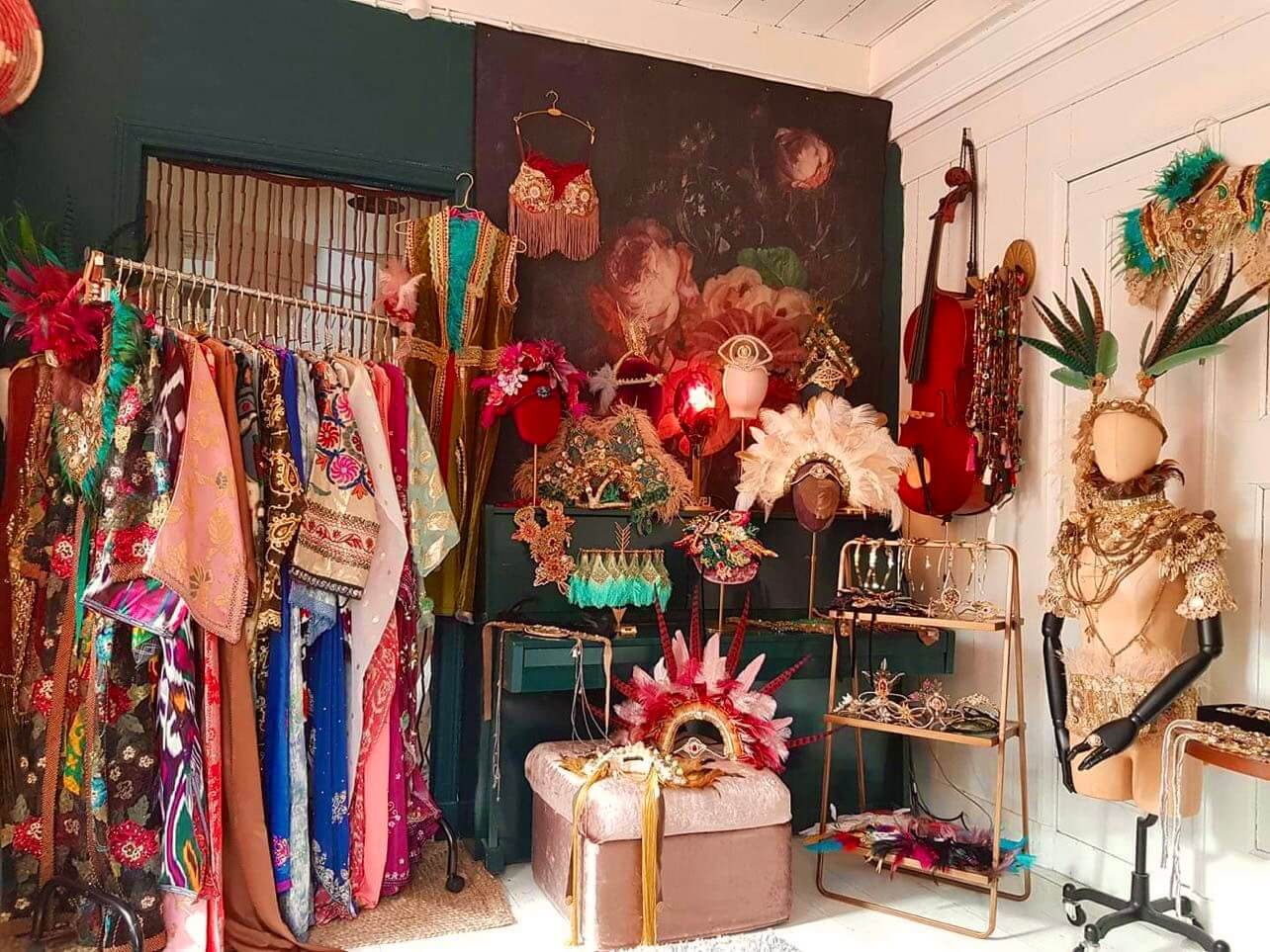 Question #3
How did your love for creative design develop and what inspires you?
My mother always used to make clothing for me when I was young, so this definitely shaped me. Creating my own clothes to be able to develop my own individual style already started at a young age for me.
Throughout the years, I collected unique fabrics and materials from all over the world to be able to create my items sustainably. My atelier is full of treasures, allowing me to work on new creations every day.
My creativity is an inexhaustible source, as I am able to create with my hands what I imagine in my mind. I feel inspired by so many things, like colors, fabrics, cultures, music, movies, and Instagram.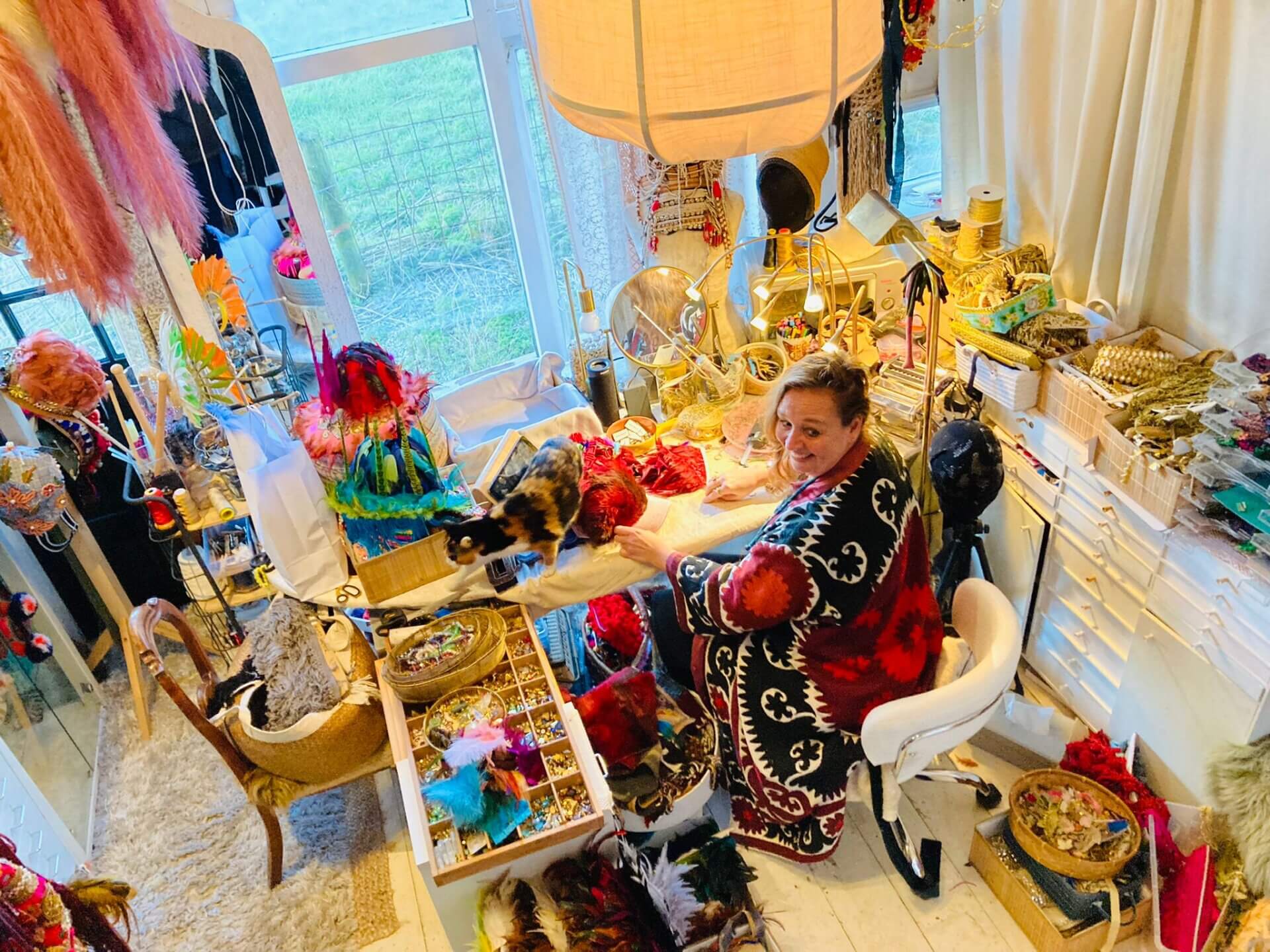 Question #4
Are there any style icons or fashion designers that you admire or look up to?
I follow a lot of fashion designers and love watching their fashion shows. For example Valentino, Dior, and Gucci. But I also look at the work of different types of artists, photographers, and stylists.
Furthermore, I love that I'm able to scroll through so many beautiful creations from artists and designers all over the world on Instagram. It's so inspiring!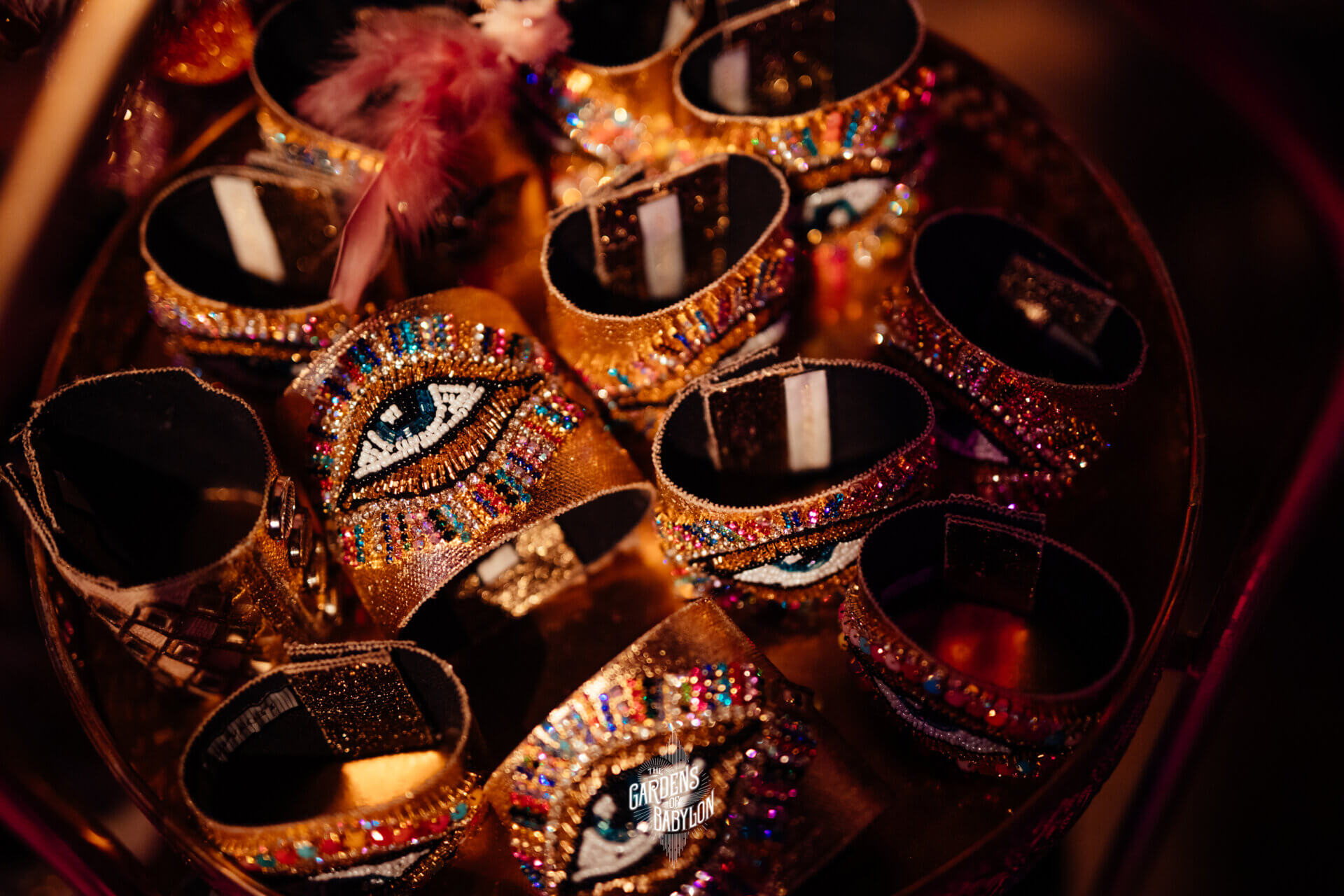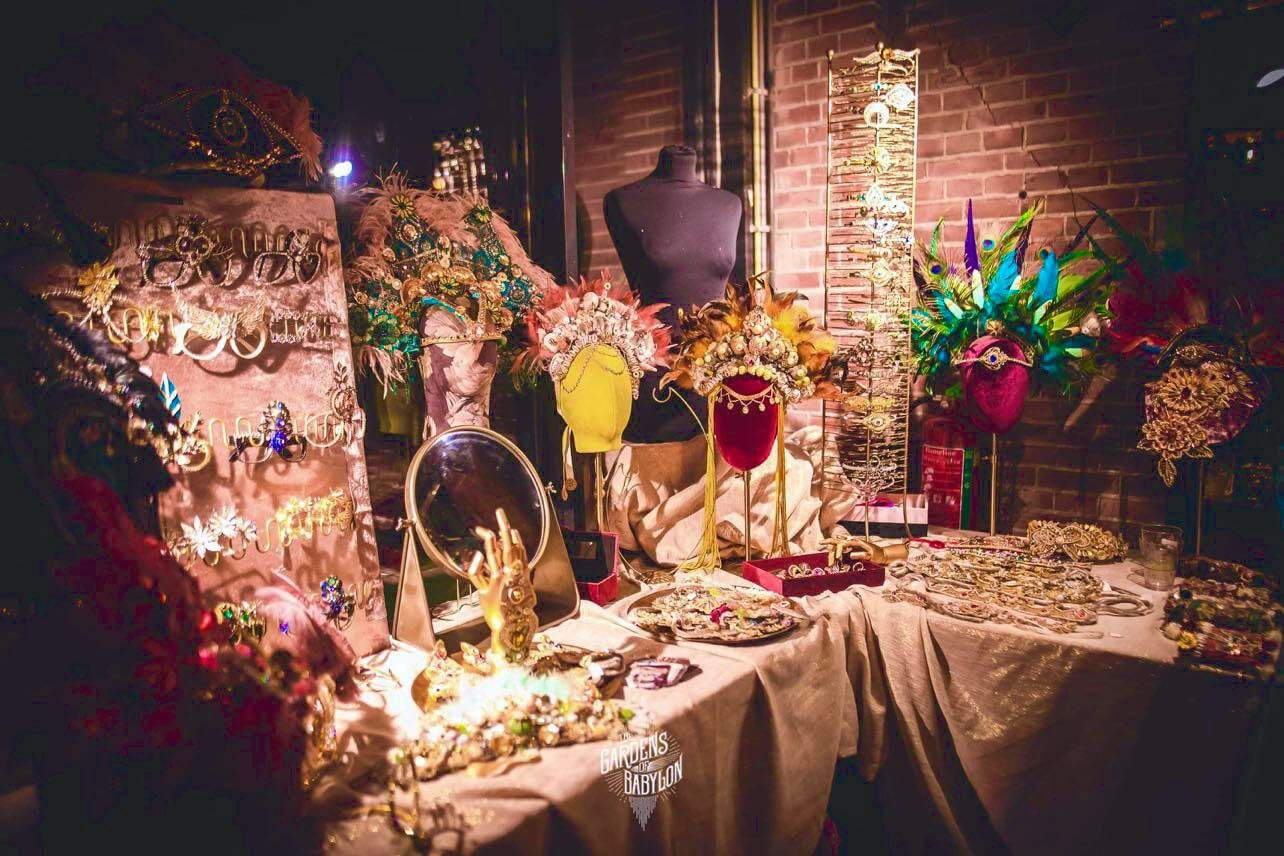 Question #5
Besides being a designer, we know you're also a musician. You have hosted sound healing workshops with your harp for some of our Temple of Babylon retreats. Can you tell us more about this?
Playing the harp is a form of meditation for me, and I started playing intuitively after a long period of illness. I felt that I could finally relax and heal from all the stress in my body while playing.
Just yesterday I gave a healingharp concert at a retreat. When I do these concerts, I prefer for the audience to be lying down. This really helps you to receive and fall into a deep, meditative state. Once in a while, I perform at spiritual yoga festivals, besides the Temple of Babylon of course.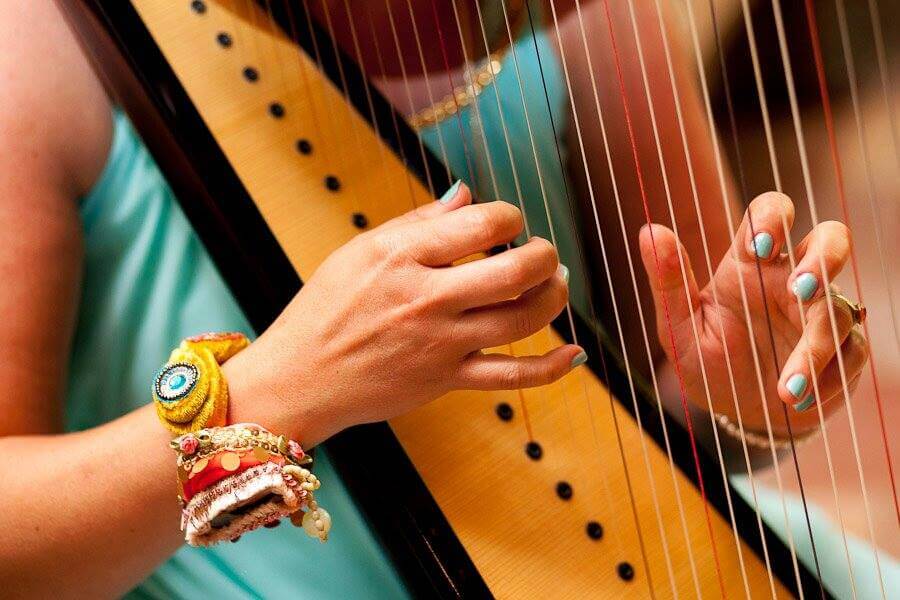 We hope you enjoyed getting to know Leona Leppers in 5 questions!
Find out more about her here:
---