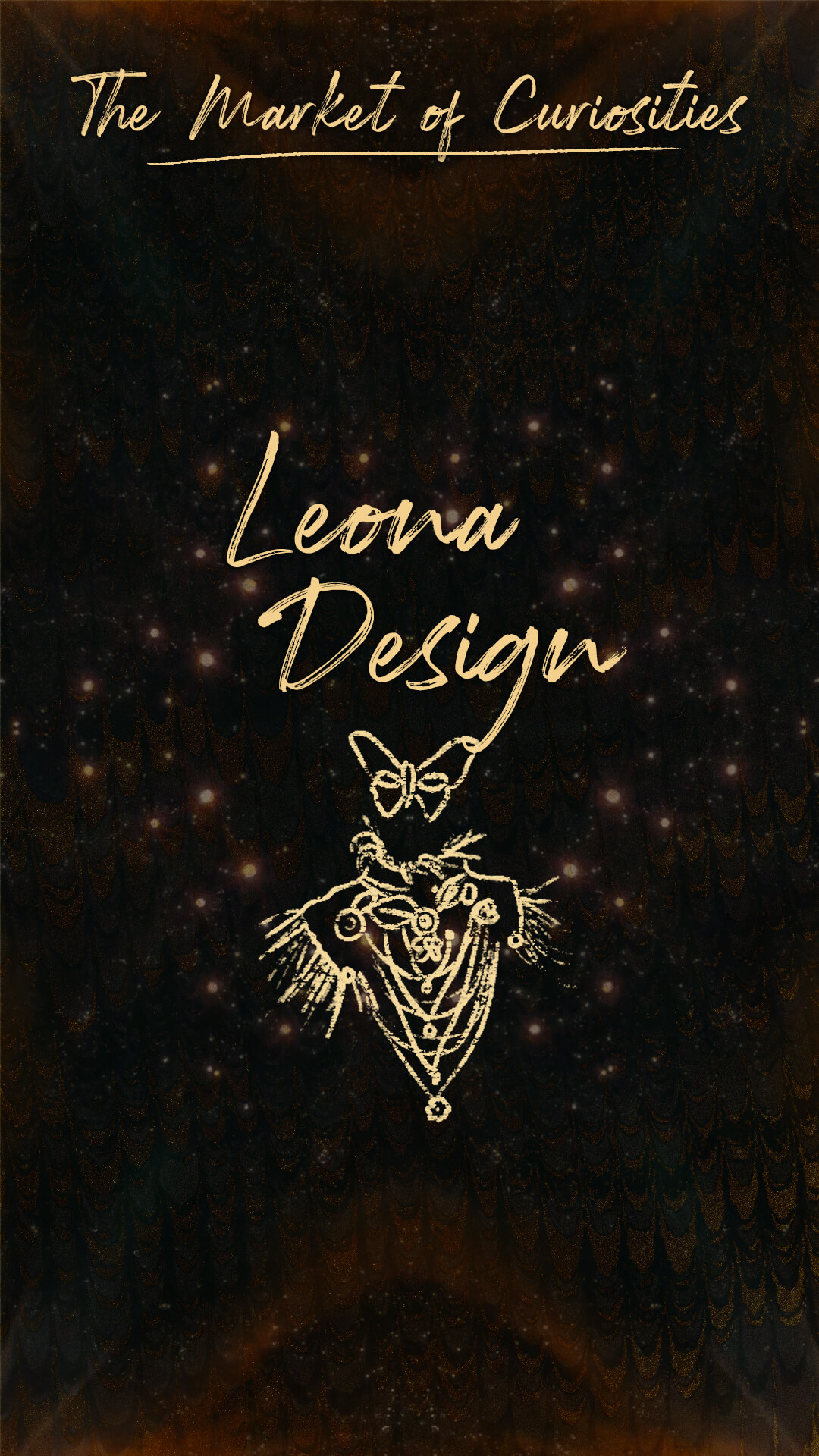 Leona Design
One thing you will surely notice once you step foot in the Market of Curiosities, is that each of the vendors has their unique, distinct style. Of course, this also goes for Leona Design, where you can find the most opulent handmade items. At a loss for words to describe these creations, we think "embellished bohemian-chic style" comes close enough. All of the unique, one-of-a-kind pieces are created by artist Leona Leppers herself.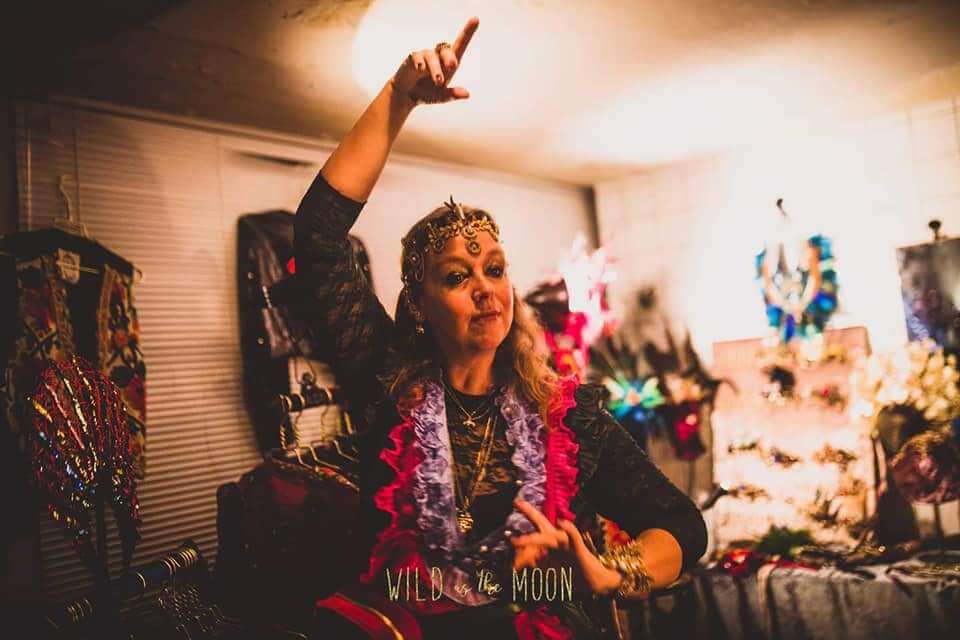 About Leona Leppers
Although Leona was born in the Netherlands, she feels like a world citizen. Since her childhood, she felt connected to all cultures in the world that strongly express their variety of culture and art.  
Raised in a handcraft family, creativity was instilled and developed in her from a young age. As a child, she practiced classic ballet and experienced the power of music while expressing herself with dance.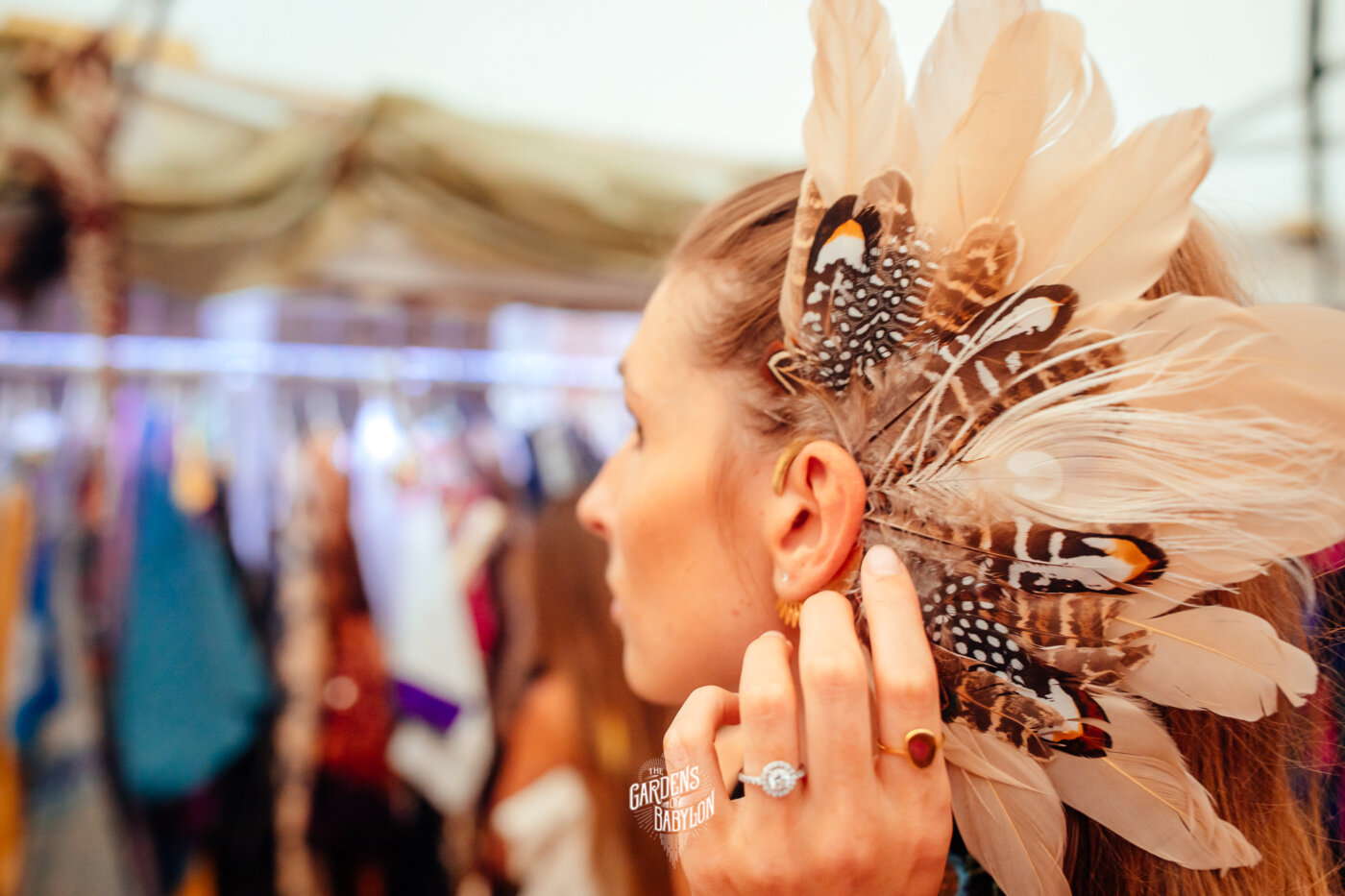 Her interest in music and world folklore grew as she became older. Besides this, she also passionately loves fashion. To her fashion is more than a piece of cloth; that very same piece can give you the power to express your feelings, to be unique in who you are.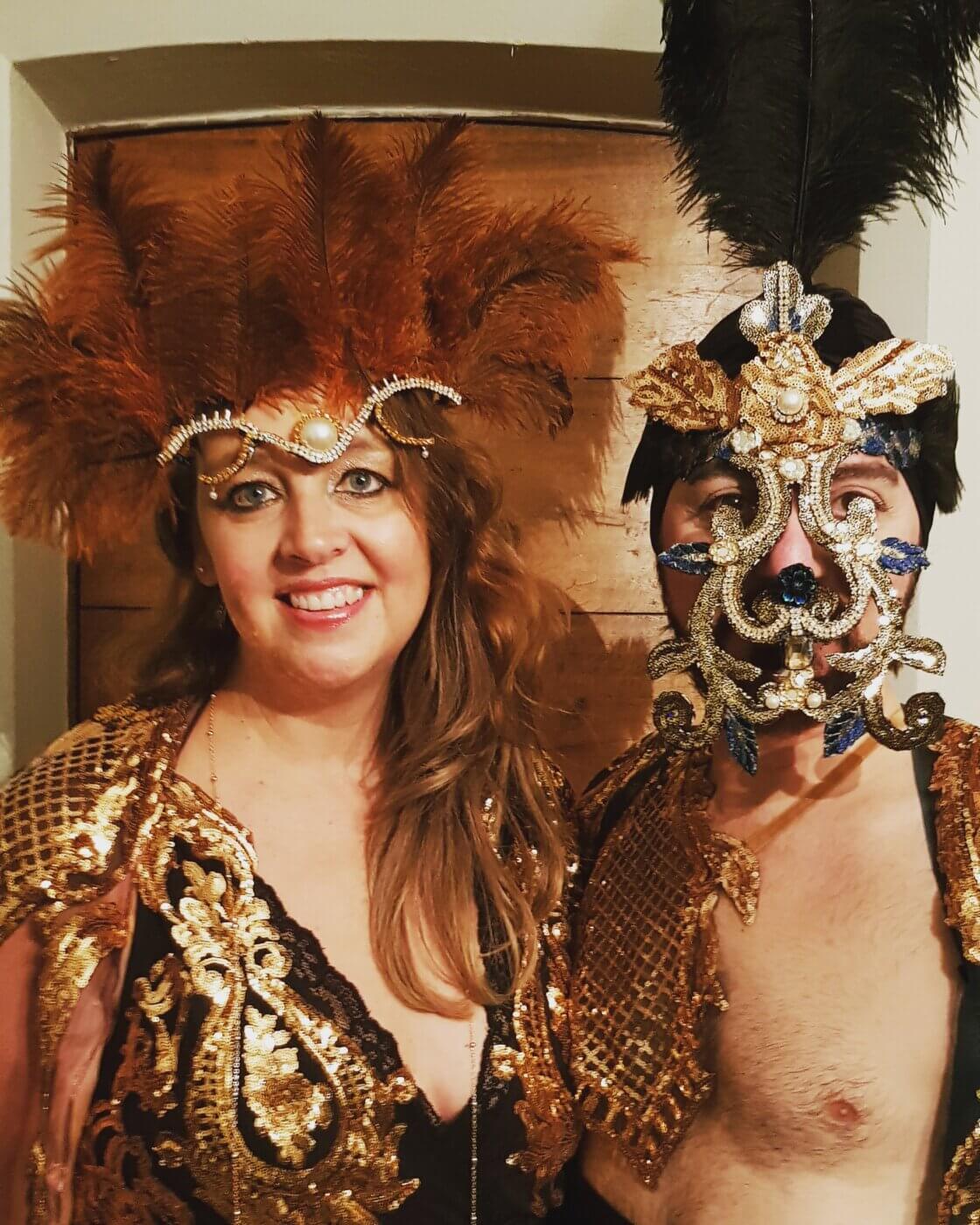 This was the start of creating wearable and expressive art, inspired by different cultures. Leona collects materials, vintage clothes, and antique fabrics from all over the world.
Whenever she travels, she collects and brings home beads, feathers, and shells. Using sustainable, used, and old materials with a soul and story is important to her.
Moreover, she wants to give these materials a new life! Thus, when you are wearing her pieces, you can make new stories. 
Leona's art style and studio
Leona's studio is full of treasures that she transforms into unique wearable art. The essence is in the connection between the worlds' folklores.
You are welcome to have a look at her pieces at the Market of Curiosities at the Gardens of Babylon parties, where she always has a prominent area. Such as the lovely bazaar-style shop she built up at The Monastery festival.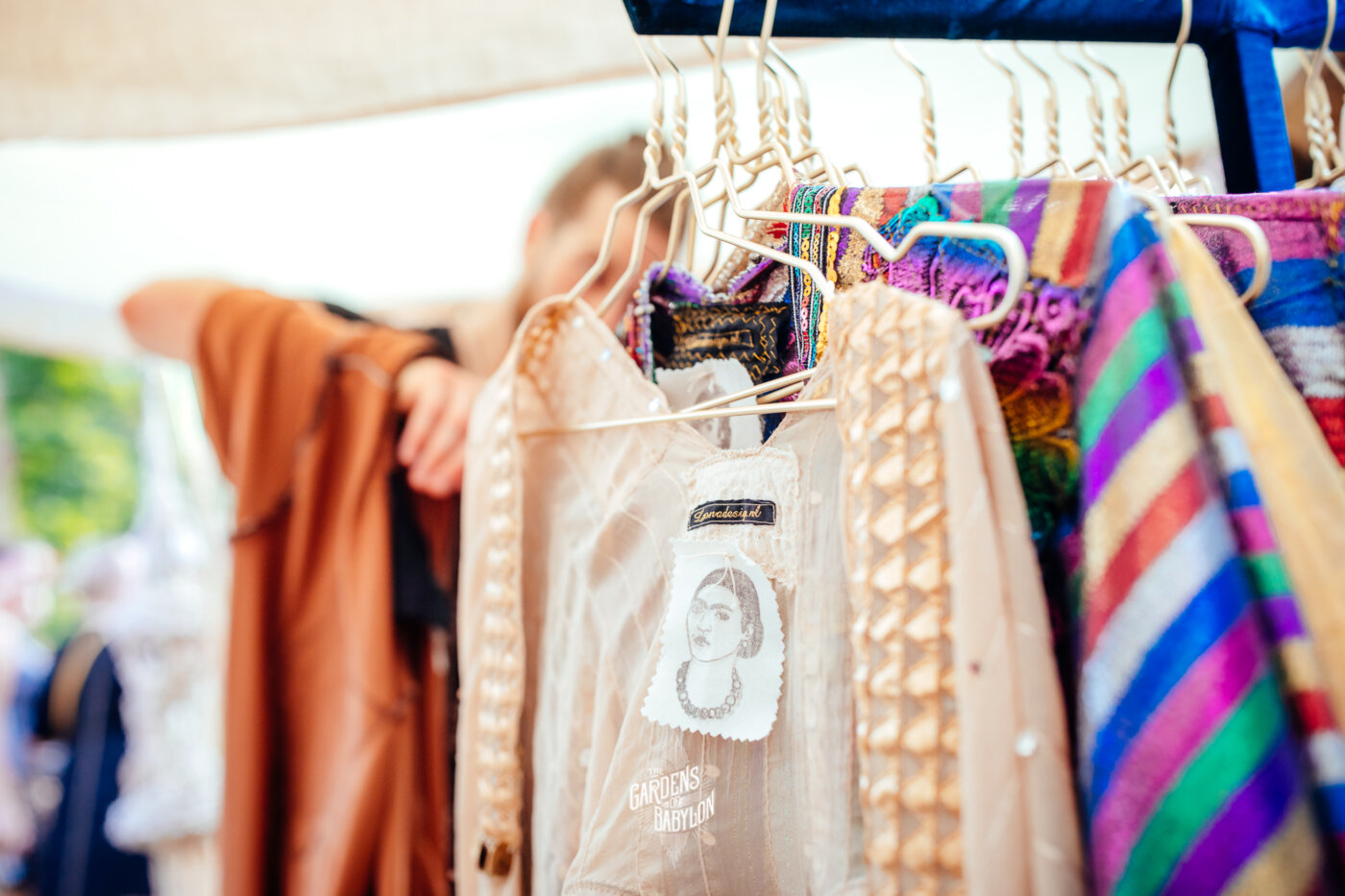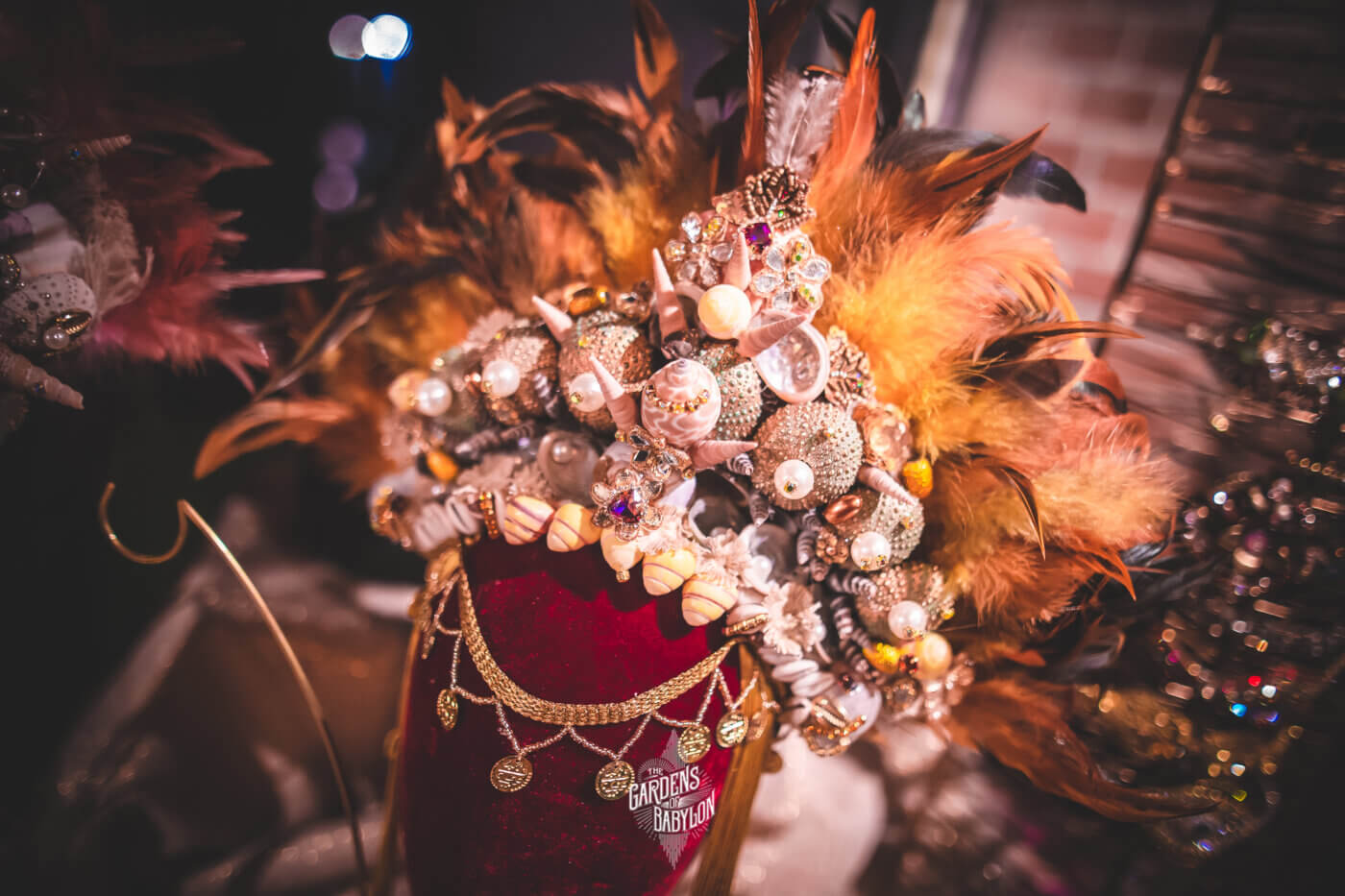 Additionally, Leona hosts sound healing workshops from time to time at our Temple of Babylon. During these serene sessions, she plays the harp.
For more info about Leona, head over to her own website. In her webshop, you can discover and buy so many wonderful designs. The beautiful pieces include headpieces, jewelry, gowns, capes, kimonos, embellished bustiers, glasses, crowns, body jewelry, and so much more.
Also read: Interview – Leona Leppers in 5 Questions