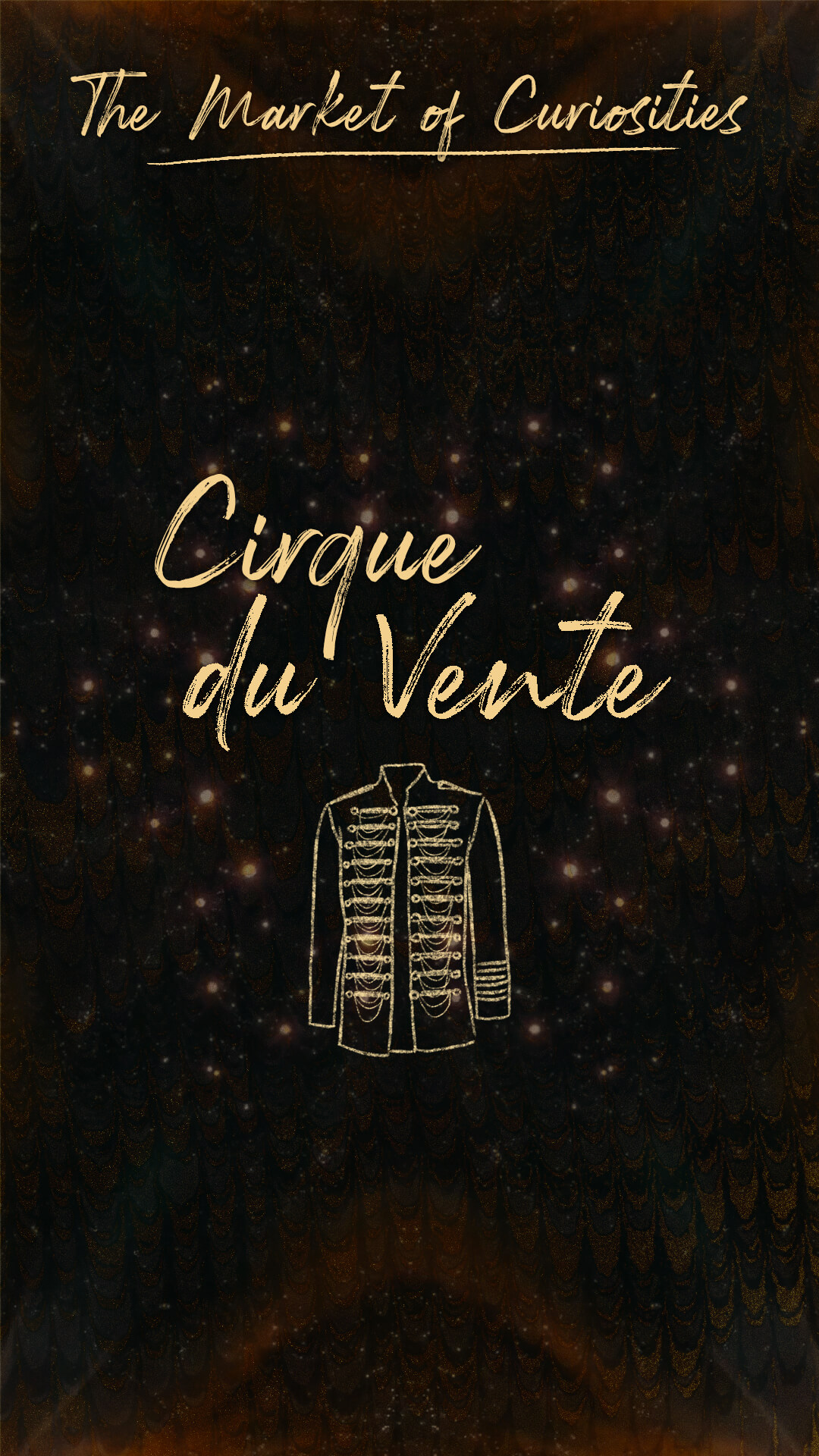 Cirque du Vente
Step into this shop and expect the unexpected. Everything can be found at Cirque du Vente from high-end theatre costumes, fantasy fairy Burlesque outfits, military crème de la crème eye catchers to faux fur gems!
A pop-up shop full of sparkling garments
Cirque du Vente is the perfect place to shop high-quality festival wear, party outfits, theme costumes, and so much more. At many of the Gardens of Babylon events, you will be able to spot their stall full of glittery garments from a distance at the Market of Curiosities.
The concept was created and run by Wouter & Jesse, a couple that loves to think out of the box. They love to "Cirque" with guests to see that brilliant energy and power of transformation in their eyes as they help them find their own unique style. Putting an ear-to-ear smile on your face, they will entertain you, dress you up, and make sure you will never forget the moment you met them! That is what Cirque du Vente is truly all about.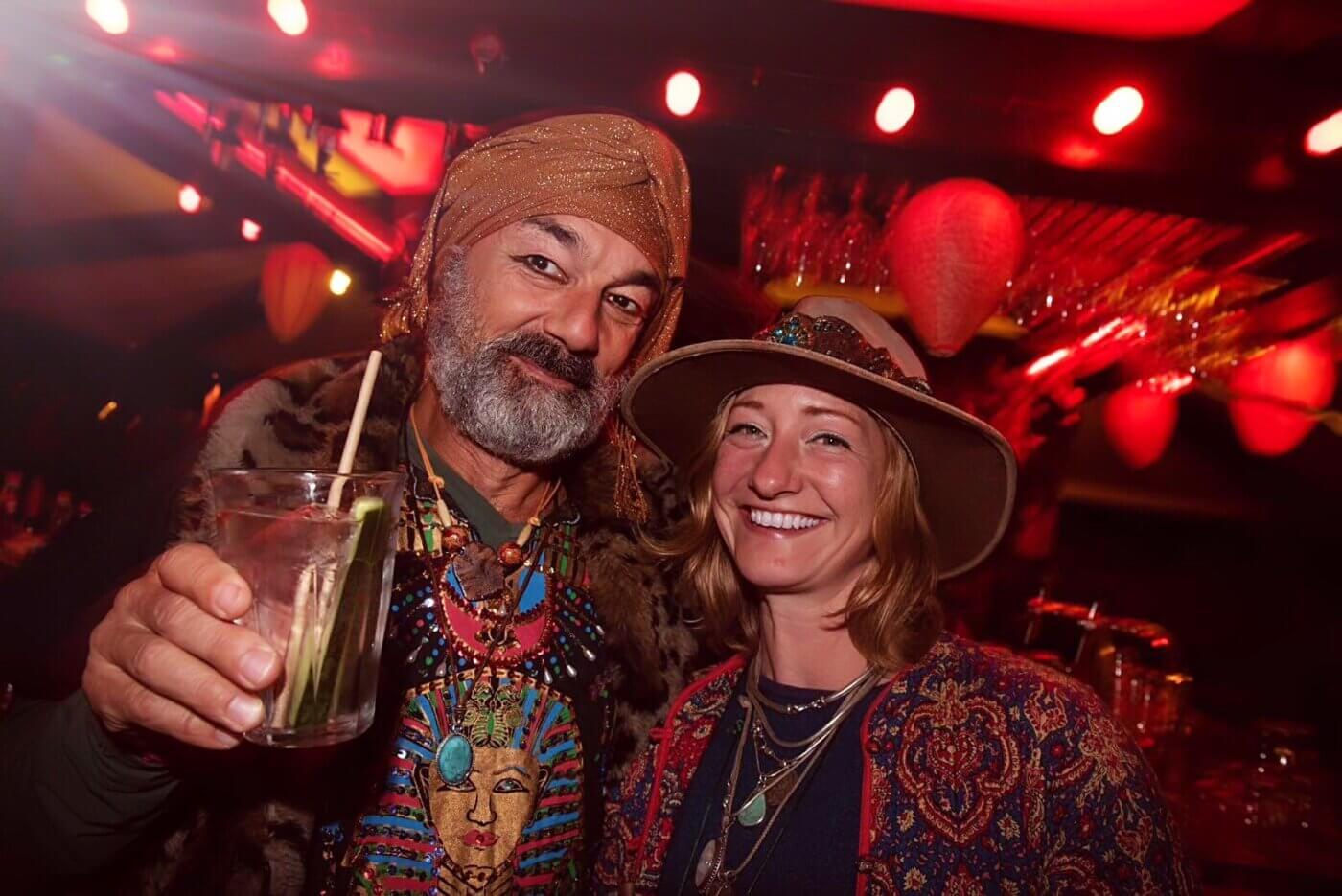 In this little pop-up shop, you will find a selection of their carefully curated, vintage items. As everything is one-of-a-kind, going through the clothing racks almost feels like a treasure hunt. Moreover, you can wear whatever you were lucky enough to score at the party right away!
Besides TGOB events, the Cirque du Vente shop pops up at many other events, festivals, or special occasions. It would be a good idea to follow their social media accounts to find out where they will show up next.
The pop-up shop is fully self-reliant; tents, all needed equipment, decorations, chill area furniture… everything is built-up and decorated by Wouter & Jesse themselves. Thus, Cirque du Vente can adjust itself to all kinds of settings, forms, and looks. This includes indoor and outdoor events, festivals, shows, or at your private party. Don't hesitate to contact them about the possibility to pop-up at your event. 
Cirque du Vente headquarters and showroom
Sometimes at events, you just can't find the time in between all the dancing to properly browse through the collection. No worries! Besides the pop-up shops, you can visit Cirque du Vente's showroom located at their headquarters in Leiderdorp.
Surrounded by nature, their HQ is based in a beautiful, monumental farmhouse. Although quite secluded, it's still very easy to reach by car, bike, or public transportation. Wouter & Jesse love to welcome guests here to visit the showroom, atelier, and workspace. All you need to do is make an appointment.
Here, the full collection consists of over 2000 sparkling gems and special finds. Displayed by theme, like in a "regular" shop, you can get lost here for hours. Every item on display was hand-picked, selected with great love and care. Only the finest quality vintage items make it to the racks.
You and your friends are invited to see and feel the huge range of outfits for yourself. During your appointment, you can take the time to select and try on your favorites. It's really all about having fun in a private and safe setting. Just hit the contact button on their website or send a message on social media to make your appointment.      
The Atelier 
To expand the collection, Cirque du Vente's handmade line is specially created to offer an extra colorful selection for men. The collection focuses on hand-embroidered tail- and military jackets as well as hand-painted suede and leather waistcoats. All these items are designed and made personally by Jesse. Find your favorite in the shop or have a piece custom-made according to your style and wishes. 
Online Shop
Last but not least, you can shop 24/7 in their online shop where you can find a small selection of items. This will give you an idea of what to expect from the full collection of festival wear, theatrical outfits, shining treasures, and handmade items in Leiderdorp. Would you like to see more than what's available online while not able to visit? Book your virtual shopping tour here!