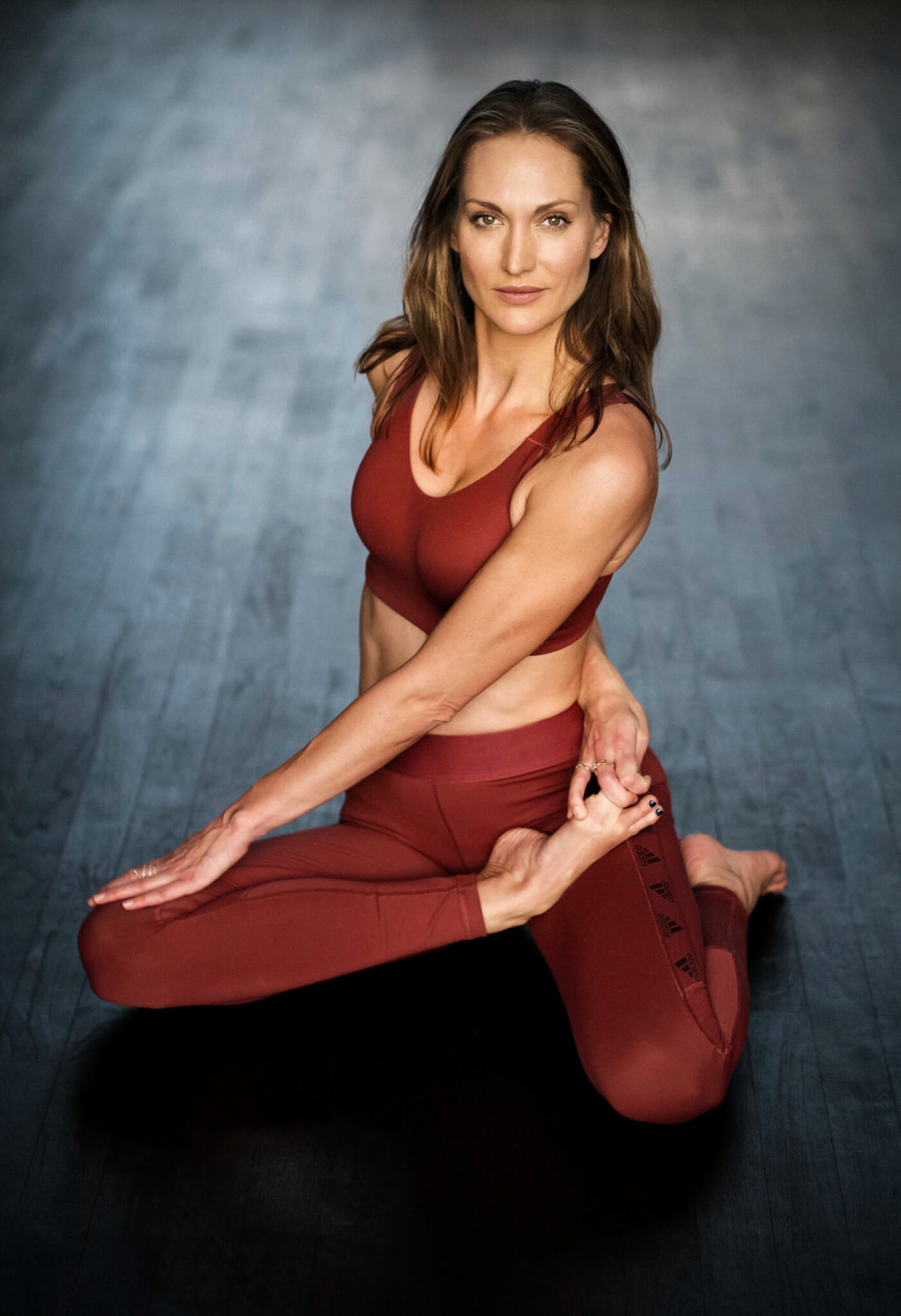 Steph Jaksch
Finding her way to yoga years ago when she was traveling the world, Steph Jaksch is now one of the most famous yoga teachers in Germany. Through her lifestyle as a model, she recognized early on that we have to keep the body healthy in order to be happy and successful.
Meeting her teachers Sharon Gannon and David Life, she realized she had to become a teacher herself. Steph studied NYC Style Jivamukti Yoga, completing her training in 2003. Continued education in Munich with Patrick Broome followed this. Furthermore, also many international teachers like Mark Whitwell, Brian Kest, and Gurmukh. Already in 2005, she gained her advanced teacher certificate.
Through her practice and various training sessions, she learned how to use the body to transform emotional topics. Moreover, providing faster personal growth. She knows how to bring ancient techniques across with her very sympathetic approach. With a good portion of humor, she guides in precision to detail.
Among Steph's students are professional athletes, managers, performance artists, and entrepreneurs. With Electric Yoga, she combines the elements of electronic music with a powerful asana practice. Plus a good dose of fun of course! She works mainly with Vinyasa Yoga, incorporating elements of Kundalini Yoga, functional training, breath awareness, and meditation.
BEY (Berlin Electric Yoga) combines the capital's poster child -electronic music- with an ancient tradition that until recently, only few associated with the city. An unlikely, but perfect symbioses of deep tunes and precise poses that excites many yogis at large-scale Yoga events, accompanied by renowned DJs playing live sets.
With Electric Yoga, Steph takes the next step in the evolution of her Jivamukti-based practice. By combining her two passions, yoga and electronic music, she transfers the energy of clubs to her class. BEY is Steph's idea of athletic evolution, the next step in the practice of Yoga. An experience that connects people through motion and music.
To see what Steph is up to, check out her website.