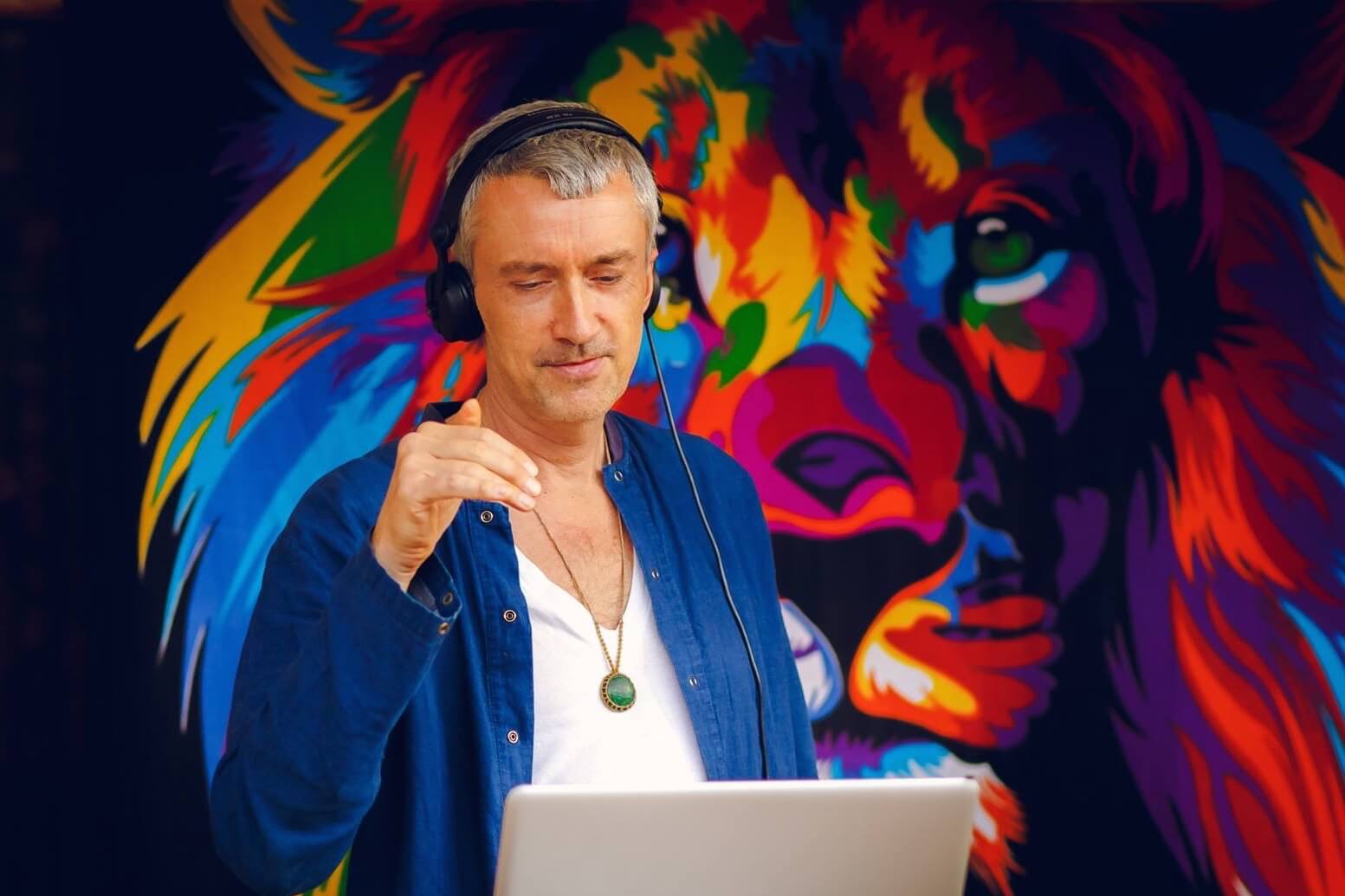 Thomas Koch
For over 30 years, Thomas Koch aka DJ T has been a pioneer of the electronic music scene. He has worked in almost every position in the music industry, running events, clubs, labels, and a magazine.
During this time he also became an internationally renowned DJ and producer. Since he discovered the art of Ecstatic Dance in the sacred valley of Peru a couple of years ago, he has been shifting his activities towards this alternative dance culture.
Channeling his experience as a DJ, he facilitates the creation of safe spaces for free movement for the participants of these events. There, within ceremonial settings, and with DJ T's guidance, the dancers can experience movement and dance in a more conscious way. Catch one of his ecstatic dance sessions during one of the retreats by The Temple of Babylon.