Interview with DJ Madmotormiquel; Michel Neigenfind, May 2022
Madmotormiquel in 5 Questions
Definitely not a stranger to The Gardens of Babylon, German DJ and producer Madmotormiquel has electrified our dance floors with his deep/tech beats many times. Leading up to his upcoming B2B set with Sarah Wild at our Butterflies in Babylon festival, we sat down with him to find out what exactly drives the mad motor in him. Surprisingly to some, he feels most inspired by non-electronic music. Let's dive in, here is Madmotormiquel in 5 questions!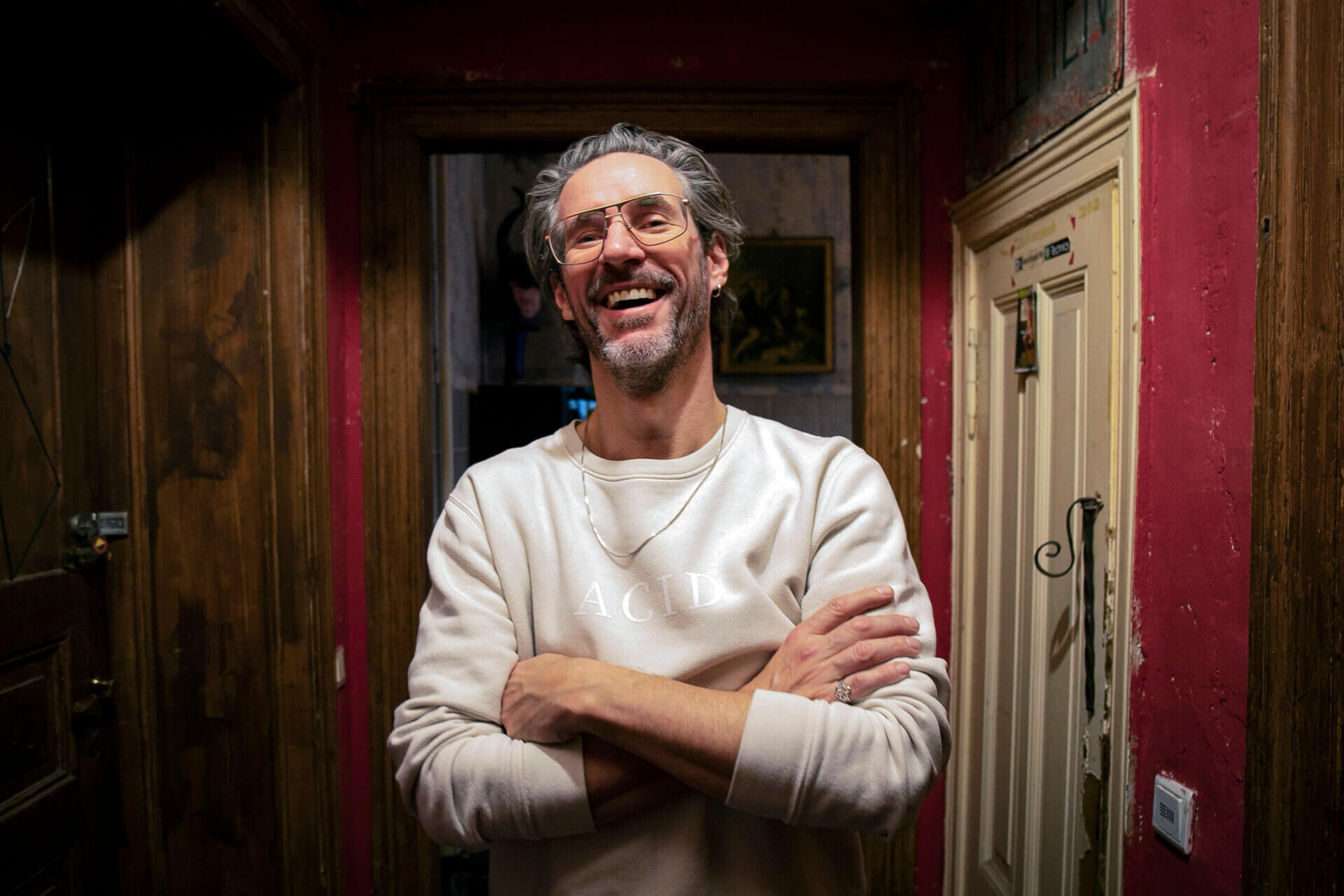 Madmotormiquel wearing our ACID sweater, get yours in The Babylon Shop
Question #1
You regularly play at The Gardens of Babylon, what is the experience like compared to other parties?
Yes, true. I have been playing for quite a while at TGOB events around the world, and over the years, many friendships developed through these parties. For me, this is the most important reason to be honest; playing somewhere and making friends. It's really hard for me to limit it to only "doing my job".
The Gardens of Babylon has managed to build a community where you feel at home, gathering people that are really interested in the music. Because of this, the vibe is always really special. I only have good memories when I look back at all the TGOB parties I played at.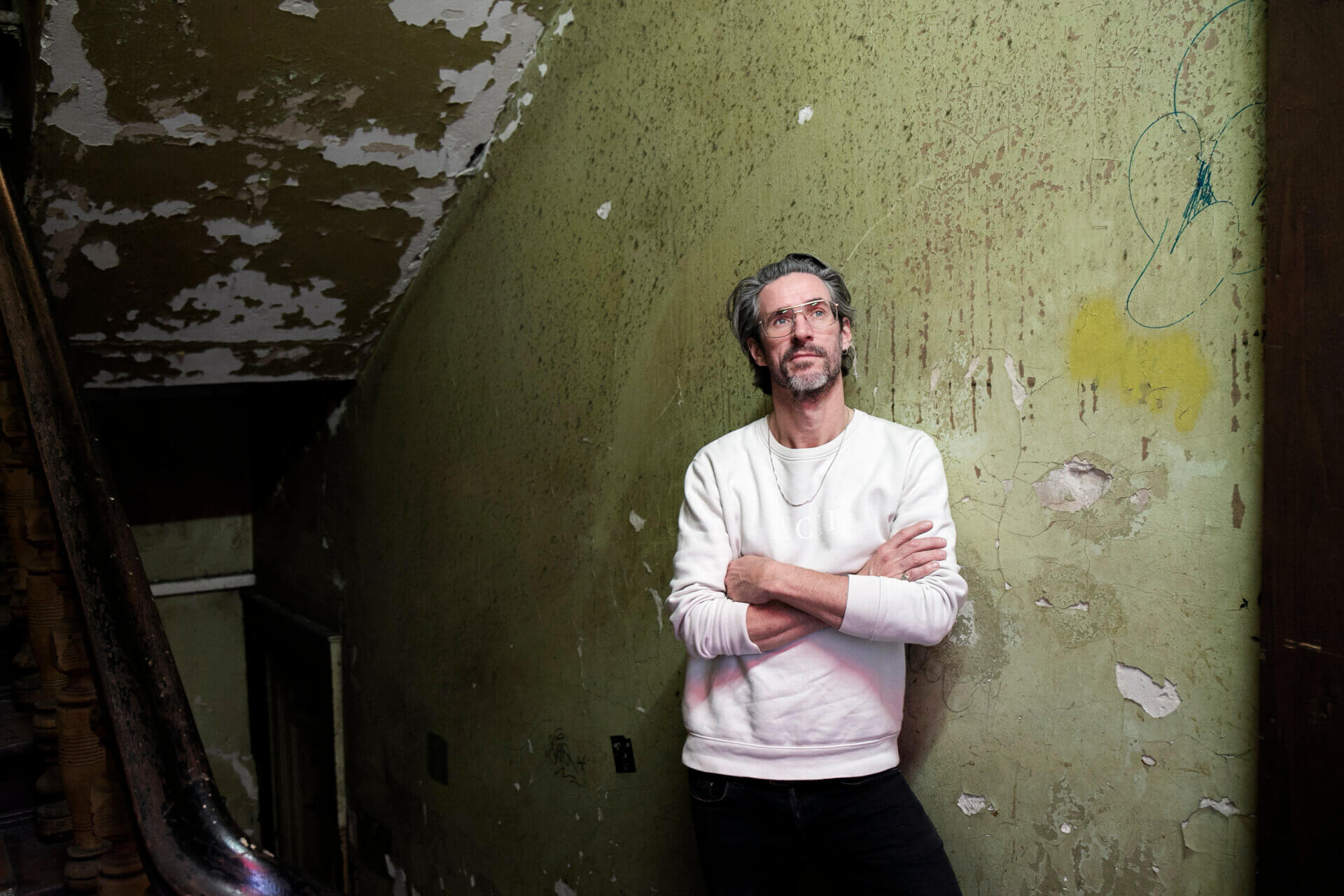 Question #2
Which music styles and/or artists are your inspiration?
Actually, most of the time I feel inspired by non-electronic music. I have been collecting records since a very young age and have always been open to many different types of music. It's always hard for me to pick favorites, there are so many talented artists. The list is just endless and I don't know where to start!
I often play this 13-minute live recorded track of Frank Zappa – Yo Mama for friends during special moments just to show them how amazing a well-recorded vinyl can sound on a good sound system; mind-blowing! Right, Shishi? 😉
Also, the last Pampa release, the remixes for DJ Koze from &ME, and both from Mano le Tough are just so fuckin' good! The ADA 7″ on Pampa has also been very special. Don't get me started talking about great music… haha!
---
Also read 👉 The Gardens of Babylon INTERVIEWS: Sarah Wild in 5 Questions
---
When it comes to electronic music, I currently find a lot of inspiration in the African music scene, as well as Berlin-based collectives like Freak de L'afrique, and all the female artists that are finally getting more and more attention now.
For example Shubostar, Kotoe, Desiree, Cincity, Alinka, Marie Lung, Lemonella, and Sarah Wild with whom I will play B2B for the very first time at the Butterflies in Babylon festival. She became one of the most exciting DJs for me in the past 2-3 years.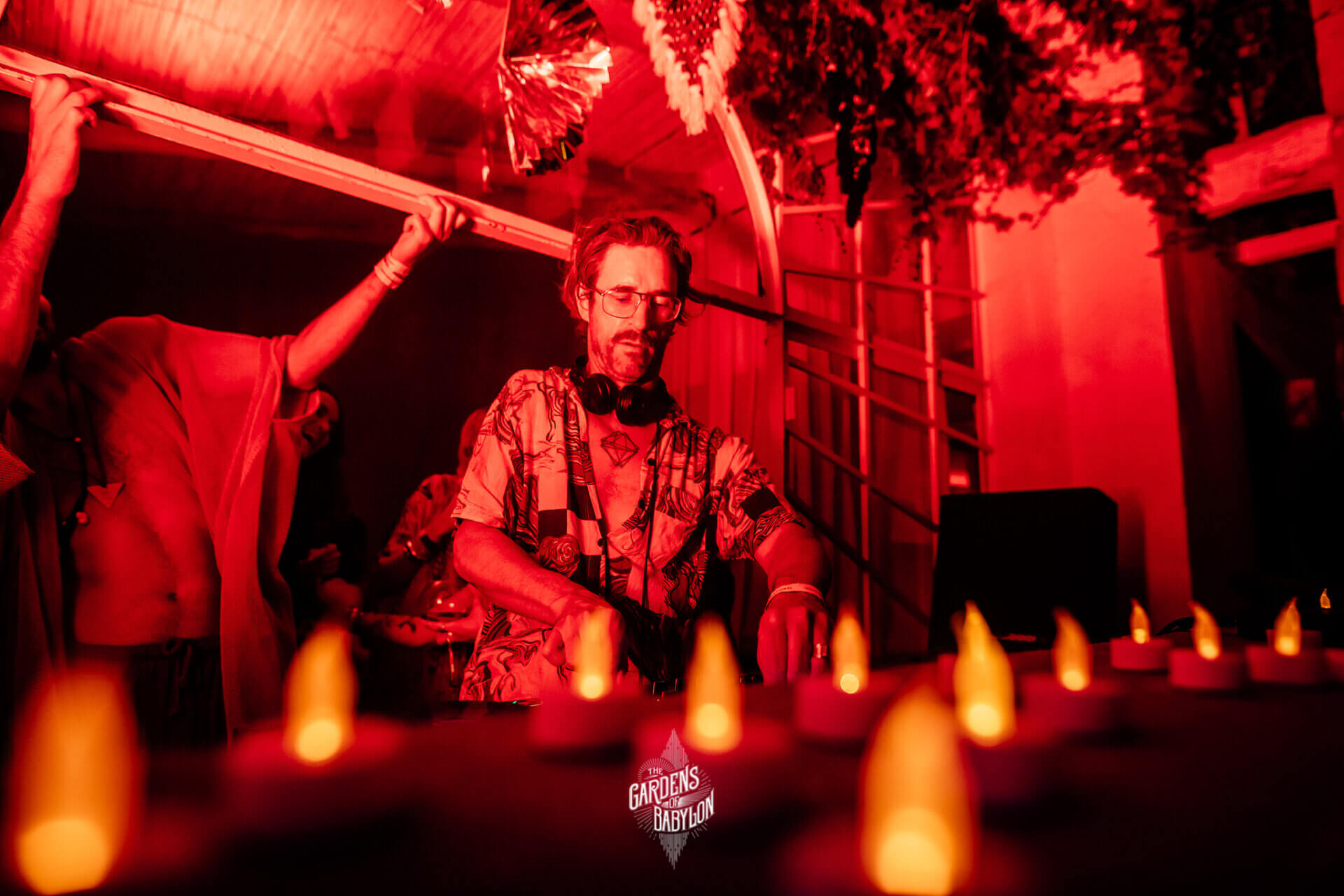 Madmotormiquel playing at The Gardens of Babylon in Sardinia, Italy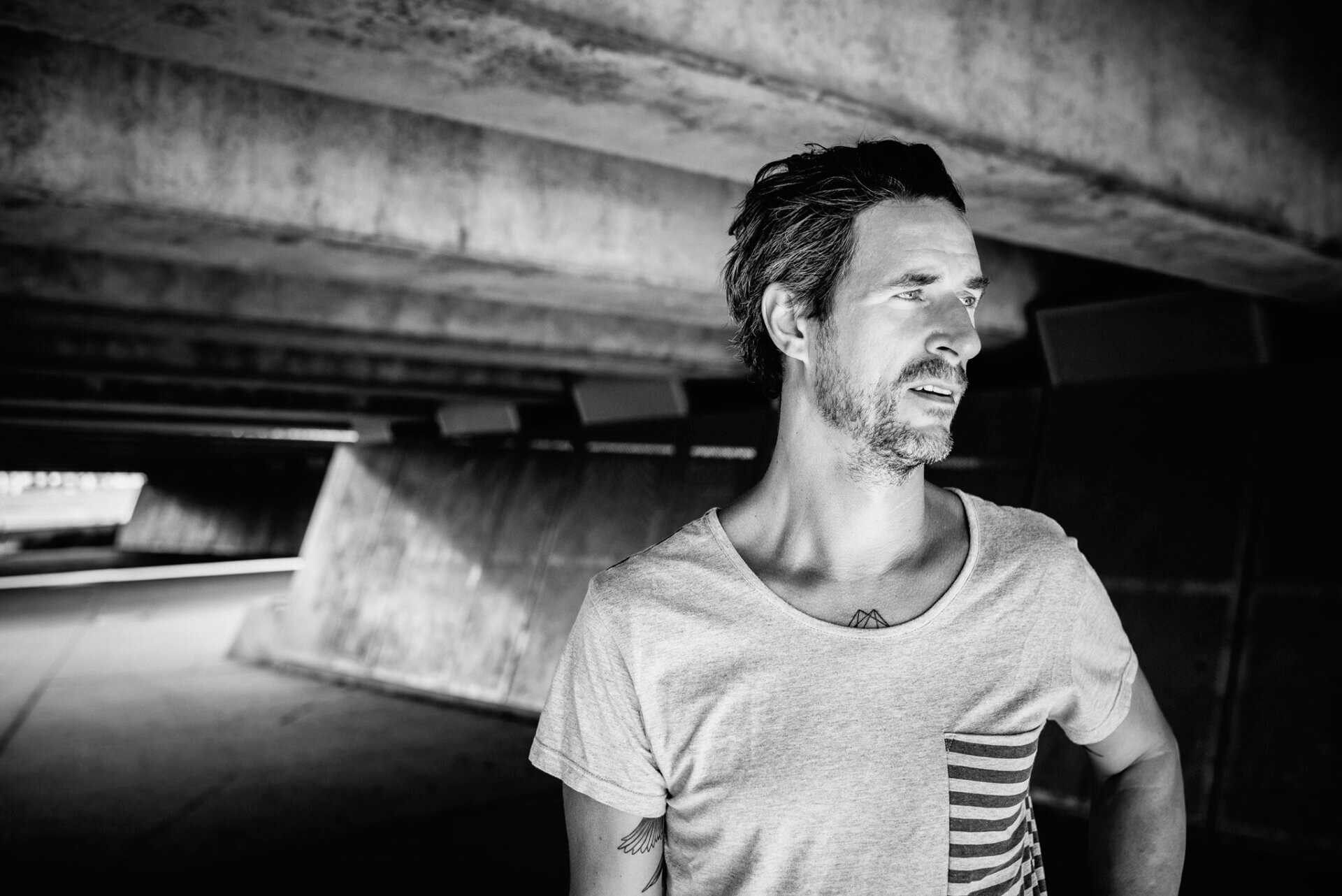 Question #3
You travel a lot as a DJ, you must have a lot of interesting stories! Which places are extra special to you?
I feel a deep connection to Egypt. Especially because of the people, and their warm welcoming giving culture that always reminds me of what's really important.
Furthermore, I love Australia and New Zealand where I have toured almost every winter since 2014. Both countries have an amazing music scene with great festivals and parties, plus I have so many really close friends there.
Mexico also has a huge place in my heart – the people, the parties, the food…

But yeah, there are countless places, cities, countries…and there are always hundreds of funny stories that come up in chats with friends, and funny things happening. One time some guys came up to the DJ booth while I was playing, and they kept trying to order 2 Cuba Libres!
Touring can be tiring, but I am so grateful that my job and passion makes it possible for me to travel almost everywhere. Usually when I come home from a long tour, I go to the gym and do stuff that's healthier than traveling and partying non-stop over the weekend, haha.
As soon as I come home, the first thing I do is eat something good and healthy. Actually, I think cooking is one of my biggest passions besides music. I also love going to markets, especially flea markets everywhere I travel to.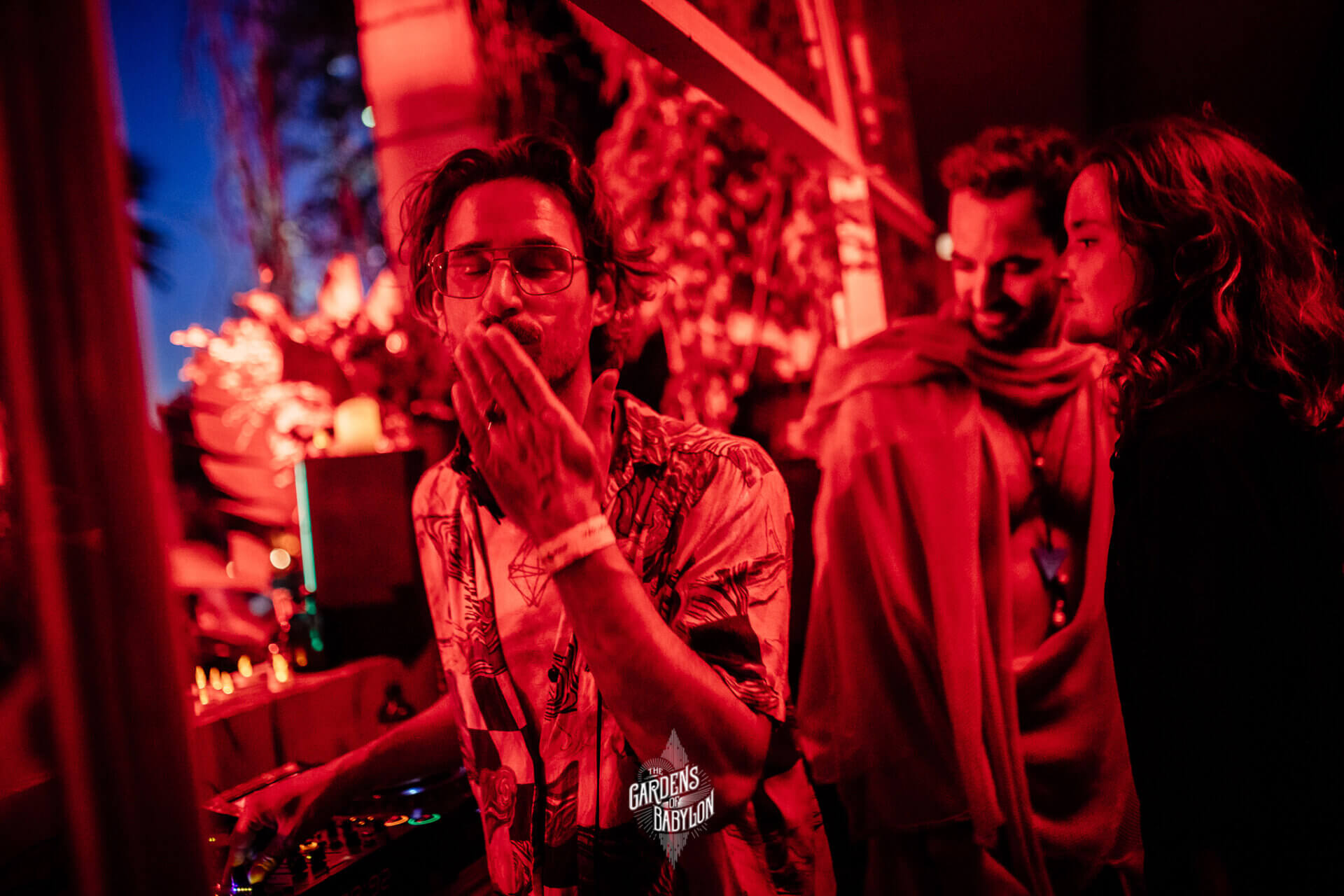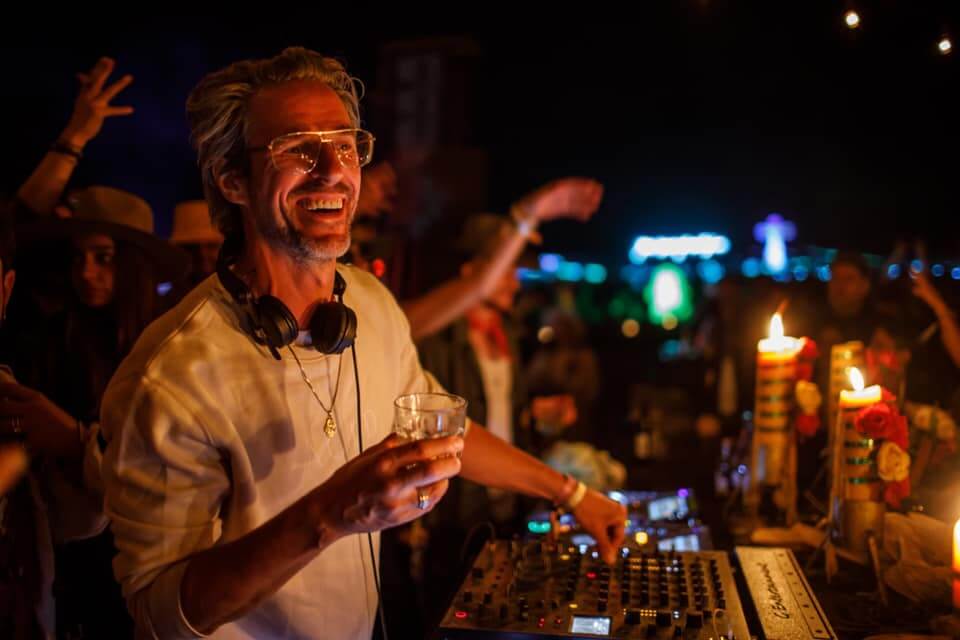 Question #4
Share a fun fact about yourself that not many people know about?
I used to build musical instruments for schools and music institutions such as flutes, different kinds of drums, kalimbas, bird pipes, dulcimers, and more…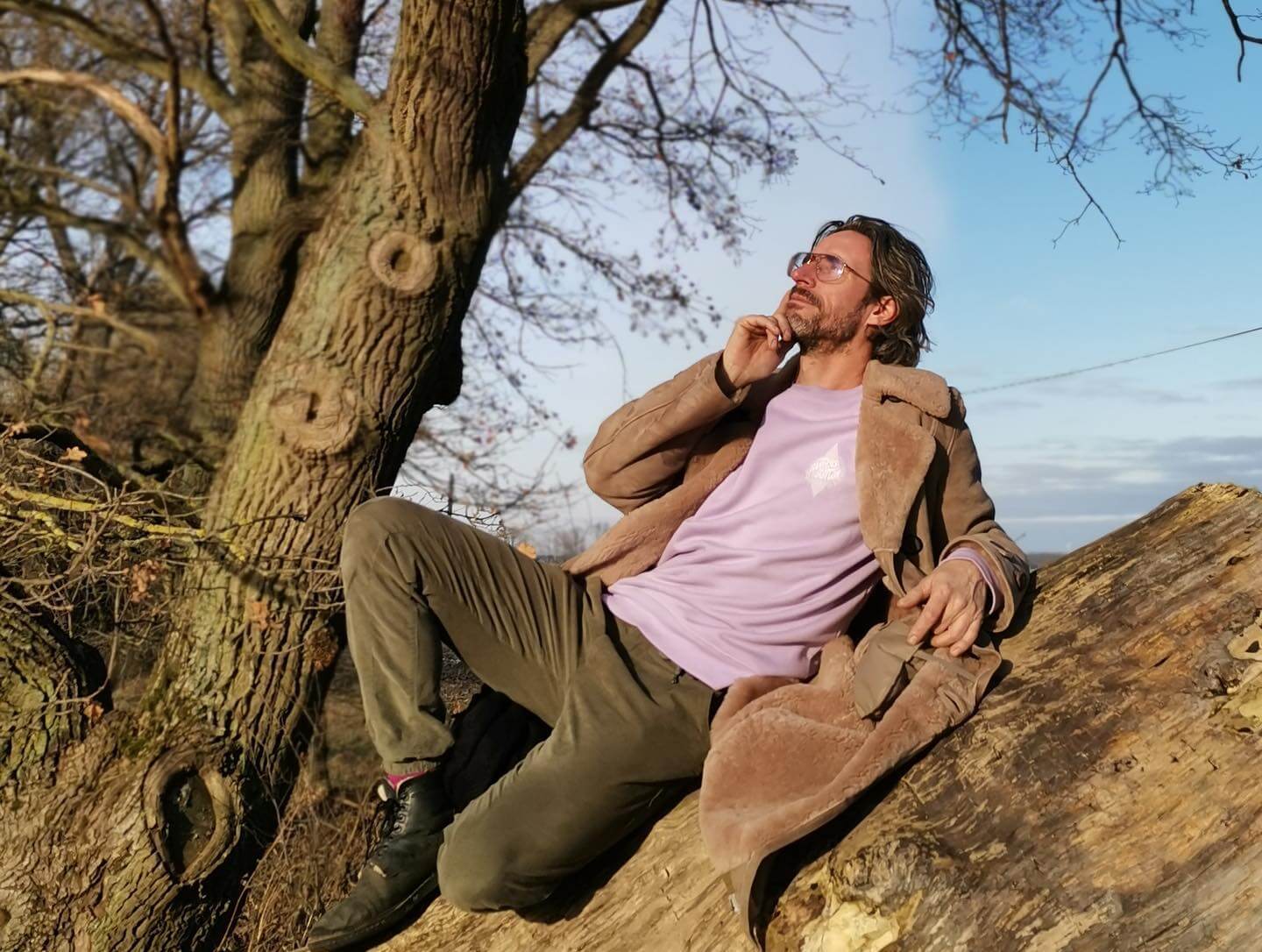 Madmotormiquel wearing our lavender logo sweater, get yours in The Babylon Shop
Question #5
Tell us about all the interesting things that we can look forward to from you!
Soon, I have a 4-track EP coming out, it will be a vinyl release on A Tribe called Kotori. My dear friend Chrisse Kunst who is an amazing artist, will create the covers with me. So in the end, each vinyl will be a unique piece of art. I'm really looking forward to this, it's going to be special!
I also made a remix with my friend Fulltone for Kellerkind, coming out on the Swiss label Klauselle. Another remix from me for a track from Luka Musto's amazing album is coming out on Feines Tier.
Furthermore, I have been working on the lineup for our Bachstelzen stage at Fusion festival. This is one of my favorite festivals in the world. After a 3-year break, we are all super excited to be back there and I can't wait to see all the amazing artists play.
Lastly, another exciting thing I have been working on with an amazing team is the lineup for Lugila Festival. It will take place 18-21 August in southeast Germany on the border of the Czech Republic.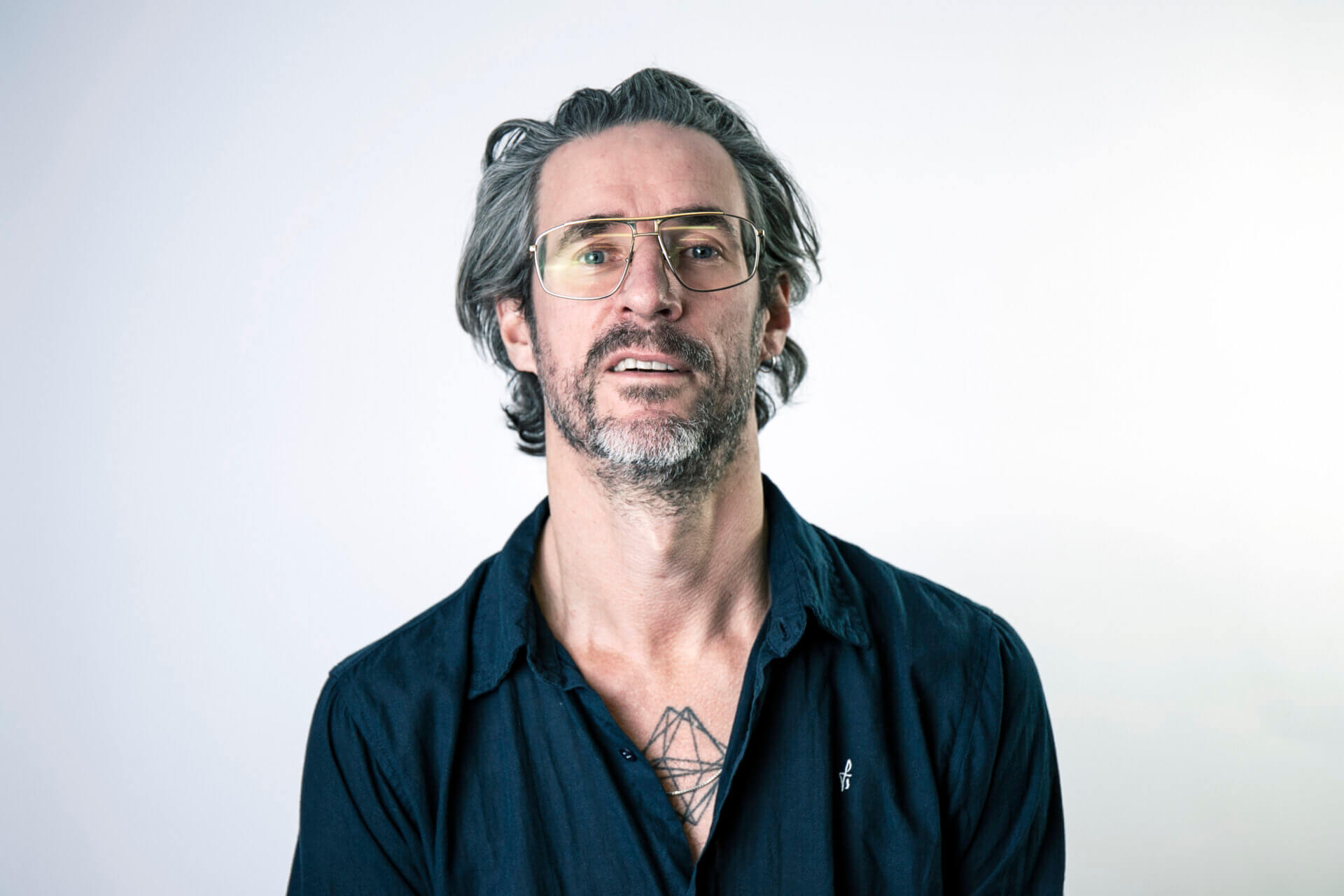 We hope you enjoyed getting to know Madmotormiquel in 5 questions!
Find more about him on:

---