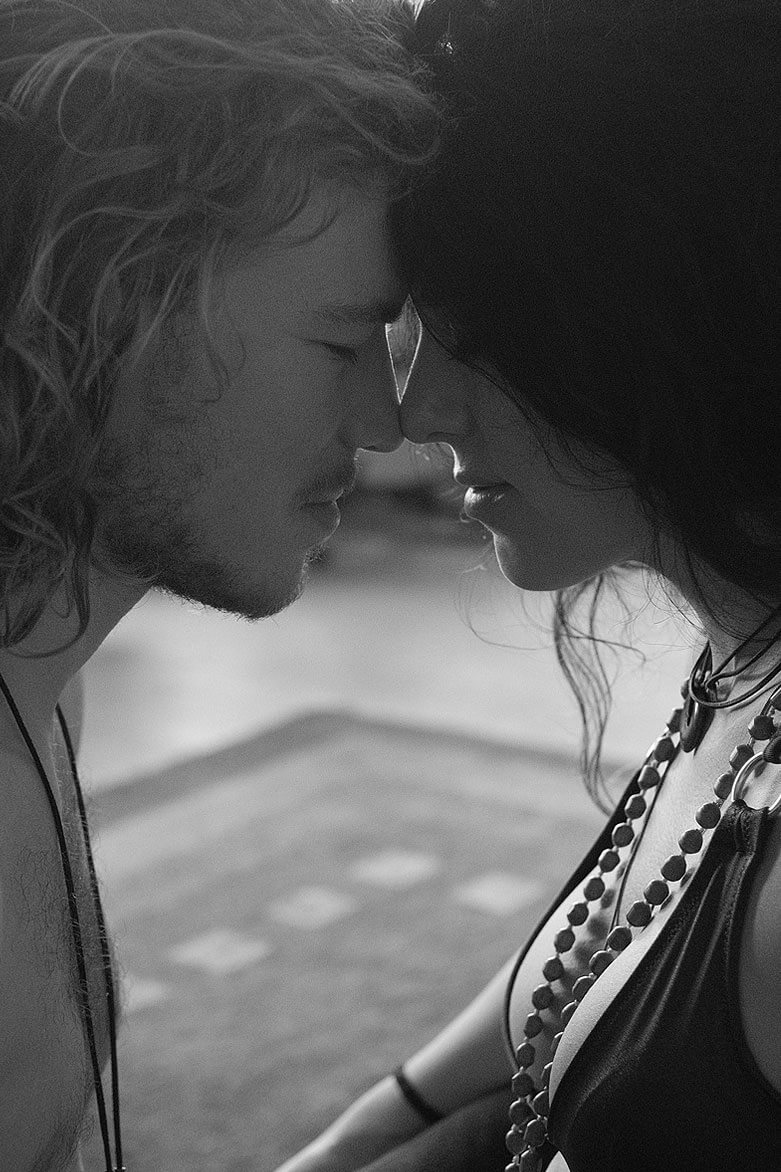 Anna and Arne
Complementing each other's skills and teaching style, Anna and Arne often organize and teach workshops together. During some of the Temple of Babylon retreats, we were able to enjoy their Temple of Kali & Shiva ritual, tantra workshops, and a Men's Circle by Arne. Let's get to know both of these individuals a little bit better.
Anna Poch
With roots in Spain and Africa, Anna Poch is a gifted gypsy woman. As a western healer and tantrika she is experienced in listening deeply to her inner core, body, and mother nature. During her shamanic tantra sessions, she invites you to open your heart and spirit through touch, movement, and energy work. With her transmission, she'll bring you closer to your true authentic self. To your inner fire, life force, and sexuality. Anna is deeply committed to bridging the unseen world to this one, giving authentic sacred bodywork and rituals wherever needed. Furthermore, she also organizes nature dance retreats in Spain as a pathway towards your truth, power, authentic relating, and healing.
Arne Simon
Living in sunny Barcelona, Arne is a Dutchy and proud father. He currently works as a couple therapist and intimacy coach. In his work, he is dedicated to bringing the best of two worlds together; psychology and conscious touch. Bringing us closer to one another, as humans. Working as a clinical psychologist with individuals and couples, Arne joins you in the trenches to explore the underlying needs and wants that run our psyche. Additionally, he organizes intimacy, tantra, massage, and cuddle workshops. During his sessions, he brings you in contact with your body through breath, touch, and movement.