We want The Gardens of Babylon back! What we need for those final months that we are waiting is a celebration online. We need to come together and be in awe of great music gifted by this INCREDIBLE line up. Broadcasted from Berlin from the amazing studio of Olivia Steele. Join the family zoom room to connect with everyone around the world that we miss so dearly!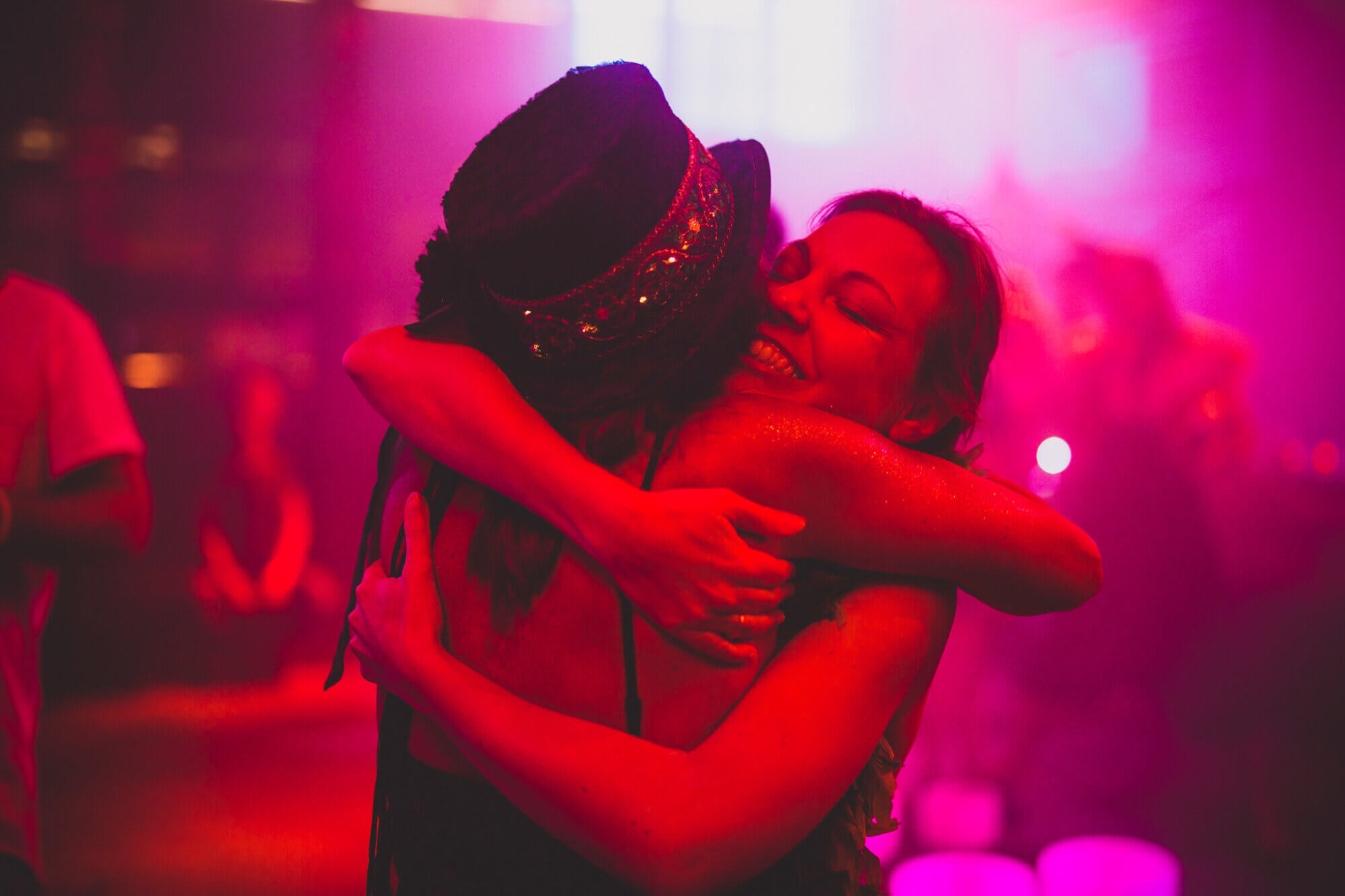 Buy Tickets
to enter The Family Zoom Room
Do you want to support The Gardens of Babylon community for our work? Please purchase a ticket for this week's livestream.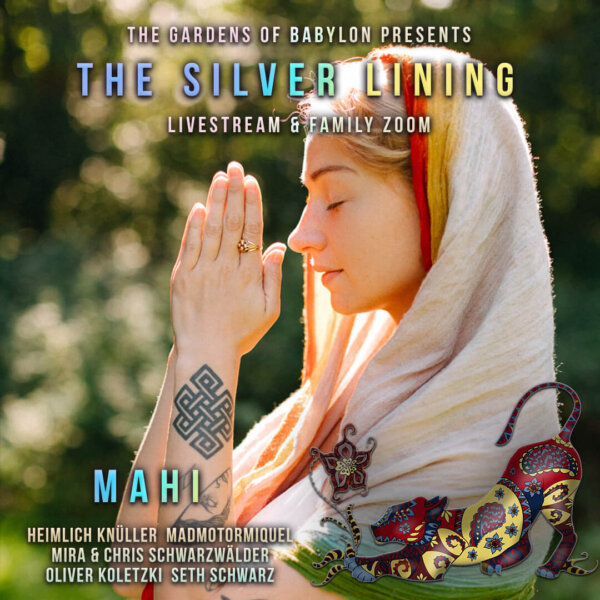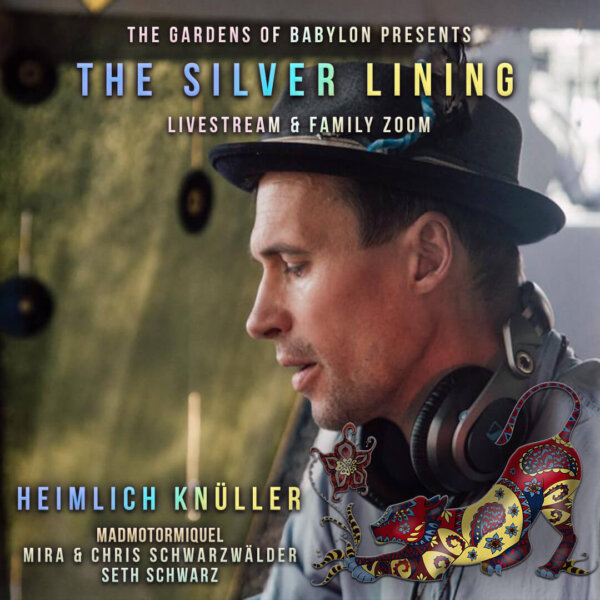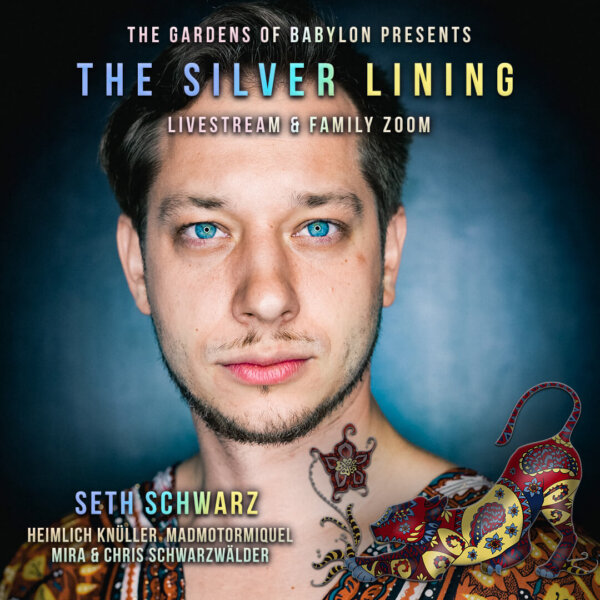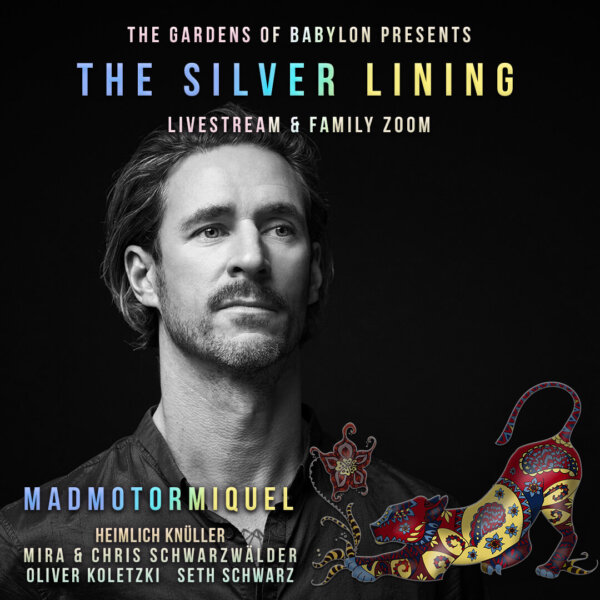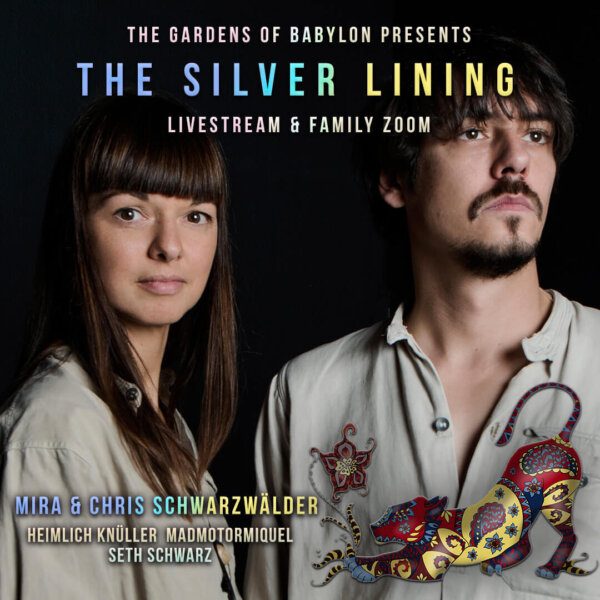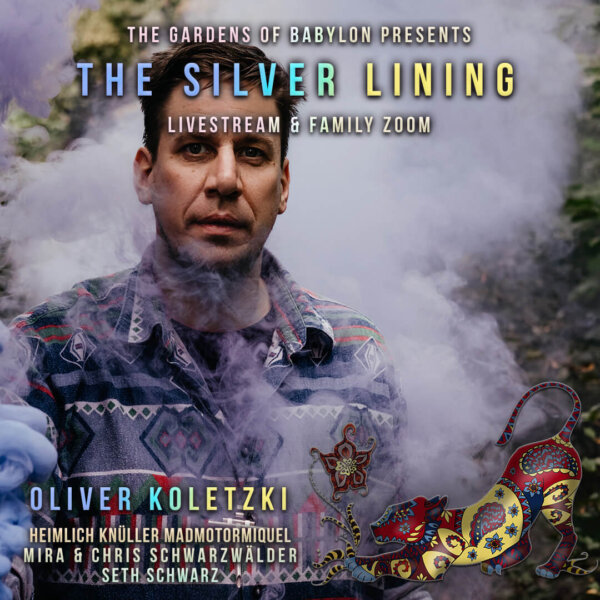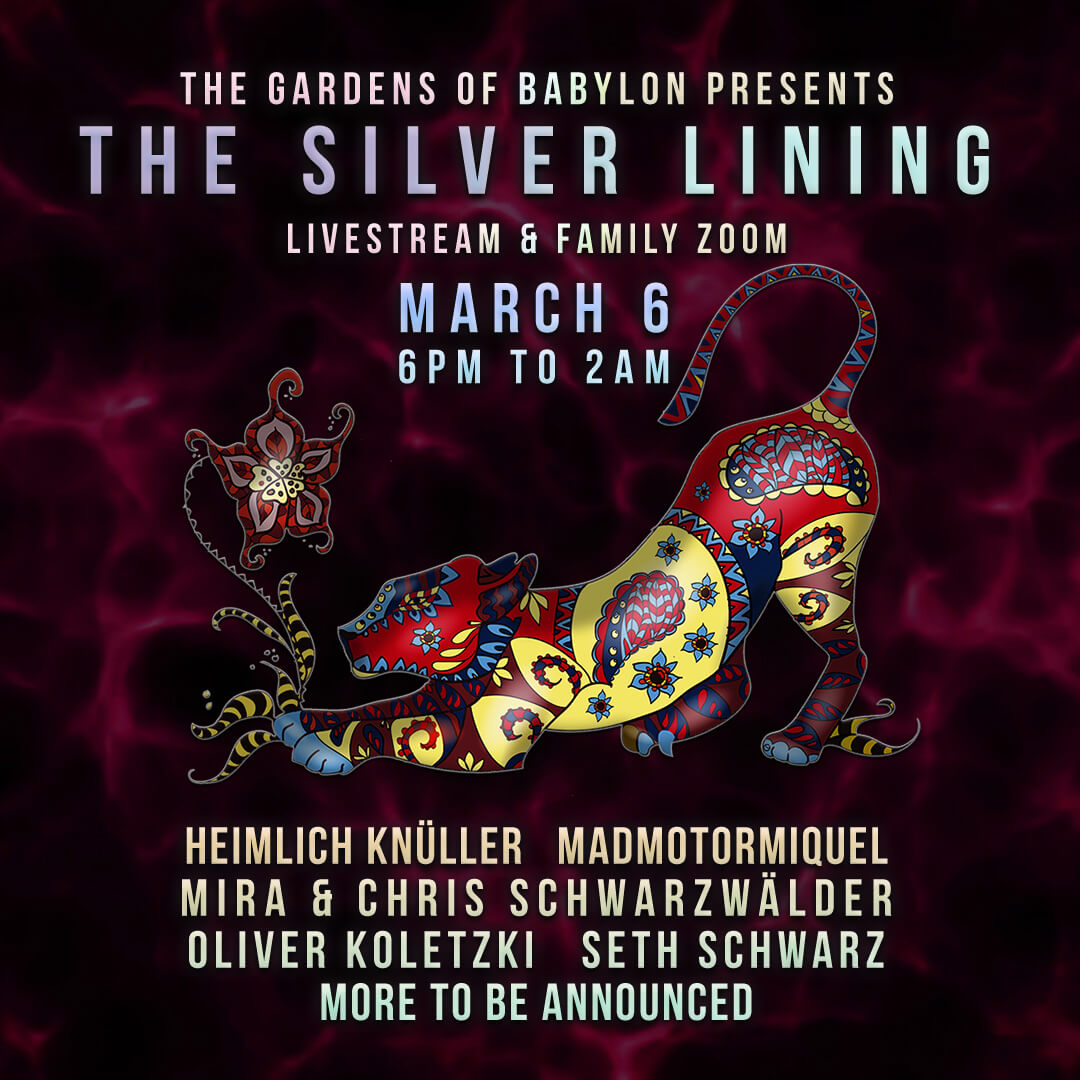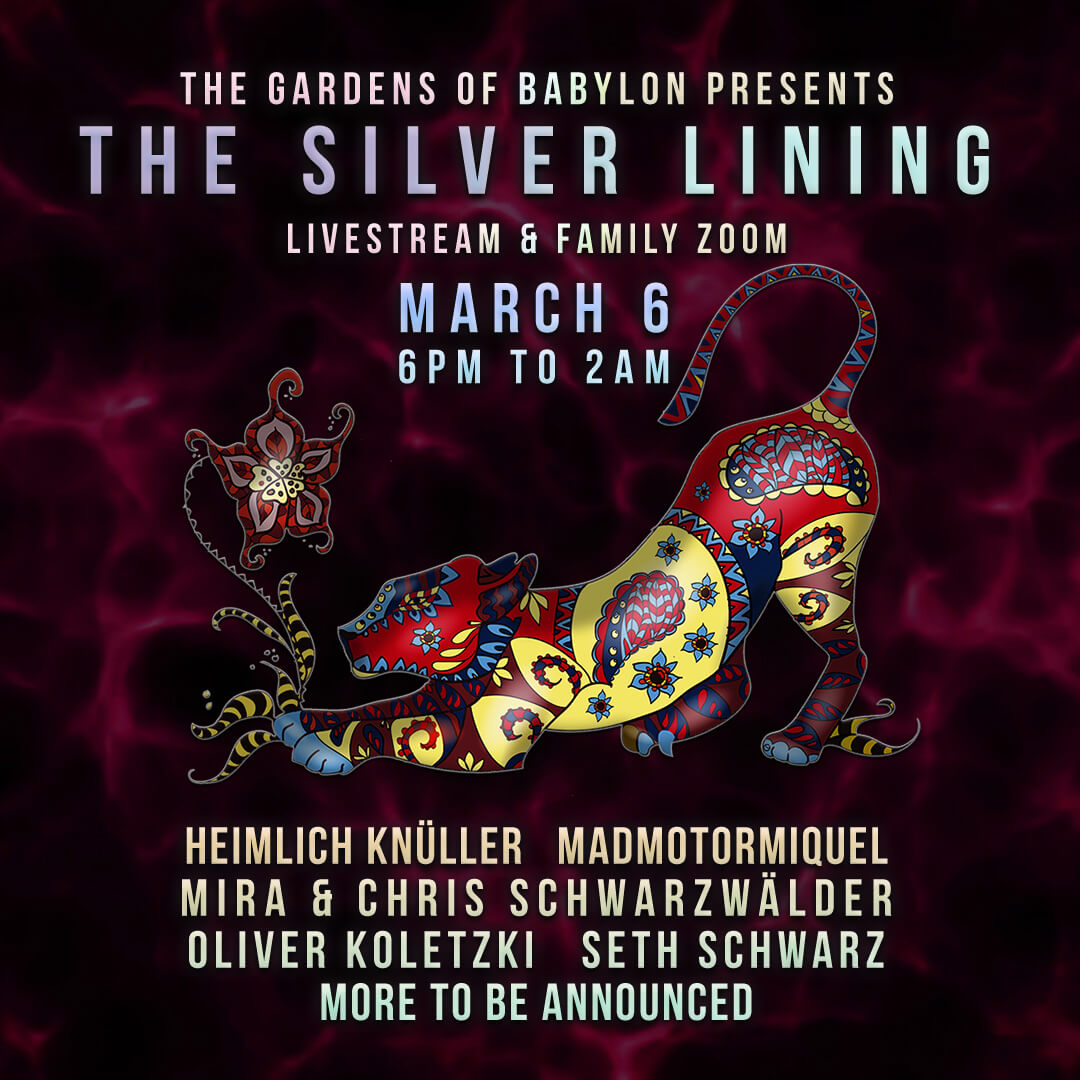 18:00

An introduction to the Babylon Social Media Channel & Monastery information

19:00

Catch up with the family in break out rooms

19:30

Opening Meditation by Mahi

20:00

Heimlich Knüller

21:00

Seth Schwarz

22:00

Madmotormiquel

23:00

Mira & Chris Schwarzwälder

00:00

Oliver Koletzki