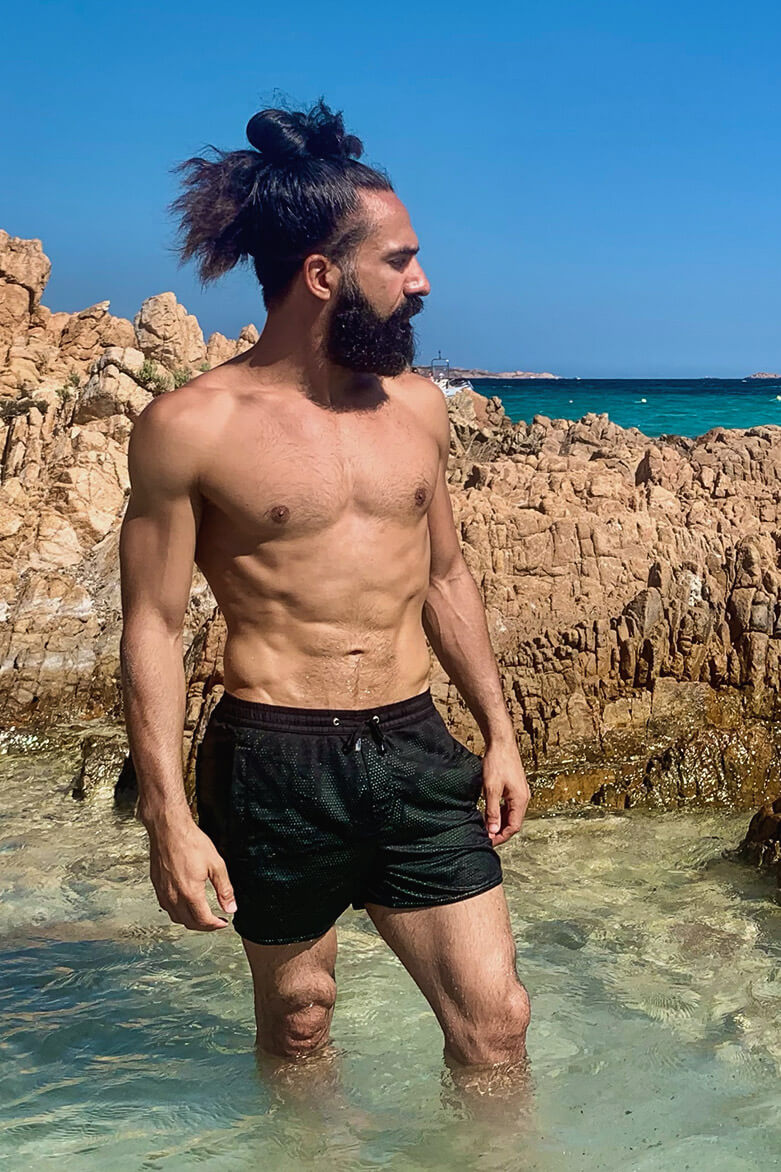 Coach AR
Throughout the years, AR le Shershaby has been dedicated to his career in digital growth management & business development, while running a fashion and lifestyle blog as his creative outlet.
After a lifetime of apathy towards nutrition and fitness, he struggled to maintain a regular sleep cycle and developed some minor health issues. In 2019, with tickets to his first Burning Man in the pocket, he decided to completely change his habits. With only 3 months until the event, he committed to one goal; getting into top shape so he could boast his six-pack abs around the playa at Burning Man.
A strict sports regimen, balanced daily routine, and low-carb diet helped him achieve this goal. His physical transformation completely surprised everyone. Moreover, his health issues disappeared while his overall mood and energy levels continued to improve. Leaving some totally flabbergasted, others felt inspired to follow suit. After continuous requests, he started offering training sessions to those who wanted to join him on this journey. Furthermore, he advises how to develop eating habits you can really stick to, opposed to a temporary strict diet.
You can join AR's High-Intensity Training classes during many of The Temple of Babylon retreats, or by joining the Babylon Bootcamp group on Whatsapp. Learn to push yourself, and persist in becoming the best physical version of yourself. The classes always consist of 4 rounds; cardio, legs, upper body & core/abs, adding up to a full-body workout. Each round targets a different sequence of HIT exercises. AR always provides multiple alternative options, to keep the exercises suitable for everyone.
Let's sweat together, and feel that burning sensation in our muscles while the endorphins start pumping! Stick to this routine and you will experience so many health benefits over time, beyond just an enhanced physical appearance.